Did you pause on the 11th hour of the 11th day of November to remember?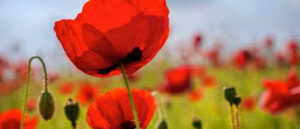 If you did not, perhaps a line or two from Wilfrid Owen:
What passing-bells for these who die as cattle?

— Only the monstrous anger of the guns.

Only the stuttering rifles' rapid rattle

Can patter out their hasty orisons.

No mockeries now for them; no prayers nor bells;

Nor any voice of mourning save the choirs, —

The shrill, demented choirs of wailing shells;

And bugles calling for them from sad shires.

 

What candles may be held to speed them all?

Not in the hands of boys, but in their eyes

Shall shine the holy glimmers of goodbyes.

The pallor of girls' brows shall be their pall;

Their flowers the tenderness of patient minds,

And each slow dusk a drawing-down of blinds. 


We have not learnt have we; just forgotten?
Another Homage
The following is an unabridged reprint in part of a NYT article. I don't normally do this but the story is so telling:
T.J. Abraham is a block of a man with a tree-trunk neck and a lantern jaw. He played football at a top Catholic high school outside Pittsburgh and then travelled downtown to Duquesne University, where he played another three years.
He was an offensive lineman back then, and he gloried in the fraternity of hit and get hit, joyfully clanking helmets. Sometimes he saw stars, sometimes he puked and so what? Get back up and get back in. "I probably got my bell rung 70 times," he said Sunday with a crooked smile.
He always knew he would get on with life. He was a top student, and in time he became an obstetrics & gynaecology doctor, delivering so many babies, maybe 3,000, a gregarious guy who remembered birthdays and who could make a nervous expectant mother grin. He had a beautiful home and a wife and a young daughter and a teenage son. He was a son of western Pennsylvania and life was grand.
He shakes his head: Until it wasn't.
It was about seven years ago that the now 42-year-old Abraham said he began to notice his temper flaring without reason. His memory and judgement became flickering lamps. In a panic, he began a medical trek that ended with an inconceivable diagnosis: neurodegenerative dementia.
 When I was about the same age, I had a serious car accident, which involved a wet night, my car aquaplaning on a country road, sliding up a muddy path and hitting a pole and bouncing into a dairy, as I was afterwards told. The car subsequently burst into flames, but somehow I was able to release the seat belt and scramble out of the car. I do remember standing, laughing uproariously while the sound of the oncoming ambulance was ringing in my ears. Then everything went blank until I woke up in the operating theatre.
In relation to my head, I had a severe enough head injury without internal bleeding. However, the space between the skull bone and covering galeal aponeurosis was spongy with fluid, presumably blood although to my knowledge it was never tapped. In other words, decelerating from 100 kms per hour to zero in less than a second caused a significant head injury. In my youth I had sustained head knocks playing sport, you could not avoid it if you boxed, as I did throughout school.
However, as Dr Abraham had said, having repeated head on collisions at about 50 kilometre per hour cannot be good for the brain irrespective of whether you have a helmet or not (galea as the Romans would call it). Being medical practitioners, he and I are acutely aware of changes in our mental ability; that is until we have lost the ability to be aware.
After the accident when my various injuries had healed, I made the decision without any consultation with anybody to return to work. Needless to say it was premature; I was tolerated but many later said that I was weirder then usual and obviously I had not recovered. However, unlike Dr Abraham I was on an upward spiral and at least among my peers returned to an acceptable "normal".
I respect him greatly for admitting to his downward spiral. I hope it is arrested. I keep looking for evidence of the mental consequences of my accident; I have the evidence of the physical legacy from the accident, but my blog is my sentinel of mental decay.
However, with these equally old men vying for public office in the United States, do they get their mental abilities tested regularly? To what extent do these old men have the honesty portrayed by Dr Abraham? If Trump's twitters are his substitute for a blog, then the content would worry me if I was an American voter – especially if one has been unfortunate enough to be able to trace the course of fronto-temporal dementia in others as I have.
If in fact we are to countenance age in itself as not being a bar to election, it does not help on the other hand when others blinded by the allure of power are not prepared to face the fact that mental deterioration may be occurring in one of its own grandees.
Thank you, Dr Abraham for being my inspiration. I wish you all the best, and that you somehow will be able to slow the process.
Justin Trudeau lives
Justin Trudeau in a season of seeming conservative supremacy retained power in Canada in the October election, albeit with a minority government. This time, he was delayed in announcing his cabinet until 20 November. He has taken a collective deep breath. After all, he lost every riding in Alberta and Saskatchewan.
Meanwhile back at the hand-wringing barn, as reported:
It's true that the caucus was unified behind the idea that the party's membership, not its elected members, should hold the leader to account. But that was where consensus ended. The meeting didn't last seven hours because MPs were lauding the leader and his team.
Always the sign that the Conservative party leader, in this case Andrew Scheer, the member for Regina Qu'Appelle in Saskatchewan, is under extreme threat. The report goes on: 
There are very real concerns among MPs from Ontario in particular, that the party will be reduced to a rump in Canada's largest province, if major changes are not introduced…
The loss of Milton, an Ontario riding formerly held by Lisa Raitt (Deputy Opposition Leader), is seen as a harbinger by (Conservative) MPs with commuter belt constituencies who have seen their vote share dip in successive elections since 2011.
It seems that the situation is the reverse of Australia. Here the Australian Labor Party (ALP) has released a review which, despite the verbiage, seems to be an exercise of exorcising itself of Bill Shorten. The Conservatives have not yet done that in Canada.
Queensland is to Labor as Alberta and Saskatchewan are to Trudeau. At least the ALP has seats in Queensland; Trudeau does not have a riding in either of those two provinces – no seats out of 48.
Trudeau also lost out to the Bloc Québécois in Quebec. Added to his woes, Jody Wilson-Raybould, the Minister who resigned from Trudeau's cabinet in protest against what she believed to be a cover-up engineered by Trudeau, retained her seat in Vancouver. She is a formidable native Canadian woman lawyer, with a very strong public profile.
Trudeau thus did not get it all his own way, and he literally also got a few black marks during his campaign. However despite all, his party ended up with the most seats, and he knows that the New Democratic Party (24 seats) and the Greens (possibly 4) will support him on most issues – enough for a comfortable working majority. Both these Parties have strong climate change agendas.
On the other hand the far-right party, the agenda of which would certainly have been attractive to some in the current Australian Liberal party, fared appallingly, even though the leader had held a seat in the previous Parliament, which he lost in 2019.
What is interesting is the comment about the loss of the suburban commuter vote, which is the product of a more educated electorate and which presumably will not lessen. Given there is evidence of that same shift in voting patterns occurring in the Trumpian America, this is an interesting development that the ALP should examine. For instance, the only two seats that showed a swing towards the ALP in Queensland, which virtually guaranteed Morrison's victory, were in Brisbane and Ryan, affluent Liberal Party urban strongholds, presumably the equivalent of the "commuter vote."
The Canadian electoral system is far different from Australia; it is non-compulsory and first past the post, traditionally thought to favour the conservative vote – but I wonder whether that would still hold true. The Canadian Senate is a far different construct from the one here in Australia. In addition, the provinces do not have the powers of the Australian States. And of course, Canada is bilingual with a strong French influence, not only in Quebec but also in parts of Ontario and the Maritime provinces.
If I were Albanese I would at least being saying "hello" to Trudeau. How Trudeau is selecting his Cabinet, due to be released on 20 November, as I noted above, would be a good topic to break the ice – which will soon be forming on the Rideau Canal in Ottawa. Come skating with me, dear Albo. 
The Expert Prophesises
I found a scrap of paper, which had drifted across my desk. Dated 26 October 2016 it was written for The Australian by Robert Gottliebsen.
It starts with a definite conclusion: "Barring some totally unforeseen event, Hilary Clinton will be the 45th President of the United States."
Then it analyses some of her policies, which if successful "may lead her to be re-elected for a second time". How far has the world drifted from this Gottliebsen opinion piece, some may then say.
Therefore why bother reading on. As for the journalist he has to write another piece. He may hope that 13-day lag period between the 26 October piece being published and Trump's election will be enough time for his readership to forget. He has no time to contemplate whether there was a sliver of usefulness when his first sentence is such an almighty gaffe. He probably hopes his readership would forget it.
Yet three years on it is worth reading. Gottliebsen suggests that Clinton would have concentrated on making small business work, because that is where she saw job creation – not in big business, which should be taxed more. Her policies were directed to more prompt payment by government to assure cash flow and to make to easier to operate, unlike Australia's "bizarre anti-small business public servants (who) go out of their way to prevent small enterprises starting by blocking them getting an ABN".
In enhancing her agenda, Gottliebsen suggested that small business would have gained a share of what he describes as "an infrastructure bonanza". This involvement of small business provided Gottliebsen with the opportunity to state that the "Australian Competition and Consumer Commission to recognise modern-day 'cartels' excluding efficient small enterprises are run by unions in collaboration with their big company mates who, in turn, pay unions big sums for favourable treatment."
The stimulus to small business by Clinton was designed to lift the minimum wage and pay other ancillary benefits, particularly health benefits – and also increase the workforce by immigration given the pool of refugees in which to dip.
What rings so true are these comments made at a time when Turnbull was resisting the Banking Royal Commission and before bodgie building construction, with widespread flammable cladding, was revealed.
It is not that those – let us not say top of town – just say those who congregate in the spring racing carnival marquees are solely to blame, but Gottliebsen was harsh about Australian business conditions, describing the alliance of big business and the unions as "blatant job-destroying corruption".
If this is so, then what are politicians doing mingling with this mob, and moreover taking plush jobs on retirement from the same mob when the hurdy-gurdy stops playing? You rarely see these ex-politicians wandering along the streets of their erstwhile electorates asking what they can do for these people who may run small businesses, now these 'exes' have time on their hands and a large pension in their bank accounts. After all, small business was always good for a photo-opportunity in the electoral cycle when the politician wanted their vote.
Now what do you call a collection of lobbyists? Perhaps a trough.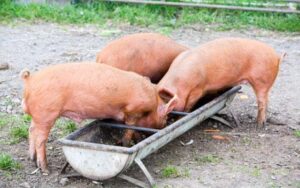 Just because the prophecy was wrong does not mean the points being made by Robert Gottliebsen an age ago are not worth a little contemplation.
In fact, Thomas Phillipon, in a recently published book confirms a great deal of what Gottliebsen foresaw – at least in America. Domination by Amazon, Apple and Microsoft; fewer airlines; consolidation of hospital and pharmacy chains – all big business conglomerates at the expense of small business. And without appropriate legislation, the conglomerates swiftly become cartels -and Australia has many examples of this.
The Citation
Nicholas Talley is a man of many parts. He was the first person I came across designated "laureate professor". I had known about the "poet laureate" and the "Nobel laureate" designations, all derived from the ancient tradition of placing a laurel/bay leaf garland on the deserving skull. But a laureate professor, what a vision!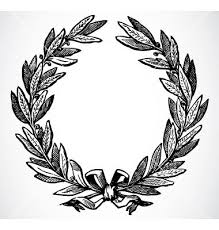 Universities are good at diving into the Latin dictionary and coming up with flash words like "emeritus" for those who have retired and are off the payrolls. However, the emergence of retiring women academics has meant an increasing number of "emerita", and those of us sub salis are known as "alumnus" or "alumna" – a mixed collection of whom traditionally would take the male plural "alumni". A neuter variety would be known as an "alumnum" but the neuter plural "alumna" could be confused with the female singular.
Now universities are bestowing "laureate'' on their deserving staff.
In any event should, in terms of consistency, these people of high office be called "laureatus" and "laureata"?
Added to the complexity is that "trees" in Latin are generally of the second declension, where most of the words are masculine, but trees although with male suffixes have the feminine gender.
And of course we come to the word bacca – which is attached to laureate also. Everybody knows presumably that they are graduating as a "laurel berry".
The problem is that "laureate" is getting a bit common – how about Trabea professors – no worry about gender here.
Thus, hail Laureate Professor Nicholas Talley for introducing me to this topic – especially given his expertise in citations, he would know what a Trabea is. 
Mouse Whisper 
Wikipedia summarised it as well as anybody – up to a point:
The 1894 Open Championship was the 34th Open Championship, held 11–12 June at Royal St George's Golf Club in Sandwich, England. J.H. Taylor won the Championship by five strokes from runner-up Douglas Rolland. This was the first Open Championship held outside Scotland.
 This was the first of five championships spread over three decades that Turner won, and in line with this blog number this first was the 34th Open. His 72-round total of 326 was the highest ever recorded to win the Open – and by five strokes!
By contrast on the same course in 1993, Greg Norman won with the lowest-ever score at that time of 267, since bettered by Hendrik Stenson with a 264 at Royal Troon in 2016.
There weren't many horseless carriages around in 1894 either, but plenty of mashies, brassies and cleeks.