The actual address of Cheers Bar was 112½A Beacon Street, Boston – in other words I have resorted to an approximation for this week's blog.
One of my former partners, who was a very good mathematician, said that he always judged his peers by knowing whether they knew when to approximate. I have never been numerical, but I know you can vanish along the decimal value of π and end up in a different world where sanity evaporates in the pursuit of such accuracy in this relationship of circumference to diameter of a circle. Endless fun.
One of the matters that used to irritate me was when I was seeking certain data, I was told it was unavailable because 100 per cent of the data had not been collected. In other words, the data publication had been delayed by over-zealous statisticians when 95 per cent would have been adequate – if the distribution is normal then approximation of data around the mean of the distribution is mostly likely to be good enough for policy considerations.
But this wise mathematician also told me that when coming to conclusions make sure your assumptions are clear and transparent; something unfortunately becoming less and less evident in public policy. Then, your approximations could be assessed as to validity in the pursuit of making the particular decision.
The excellent Dr Paul Kelly, the Chief Health Officer, clearly outlined the government assumptions in his critique (let us not say criticism) of the government's reasoning in invoking the provisions of the Biosecurity Act to keep Australians in India from returning. His was calm, measured, sensible advice, which the Government, now scrambling to save face, will follow. Within this prediction, it shall become clear how accurate is the approximation of 9,000 Australians in India who require repatriation.
And so it was, when the COVID-19 infected Dutton emerged in their midst, it was fortunate that Kelly was there to quell the Cabinet hysteria.
I do not know just how the Government have guessed, estimated, approximated and predicted the number of Australians who have visited our near neighbours. After all, the assumption is that each of the verbs in the previous sentences mean approximately the same thing, but with an ascending order of assuredness in their use in media releases.
With most of Asia plunged into pandemic considerations has Mr Coates, in that tattered remnant of his imperial cloak – the Olympic Games, issued an approximation of the number of athletes that will become infected during this festival. My assumption is that he will say "none". Just an approximation after all!
The Divine Light of the Gods
One of the interesting aspects of the spread of COVID-19 in India is the reaction it has generated in those who, one way or another, are driven to comment. The threat to put Australian citizens in prison because they want to come home and escape the virus was hysterical. The fact that some of our best cricketers were caught up in this catastrophe only complicated the situation.
Now I am not one of those who believe that the Government's immediate midnight reaction would have not been approved by a strong segment of the population. These have remained quiet while megaphones from both left and right have given Morrison a roasting, to coin a phrase. However, what has been most confronting here has been the sight of the funeral pyres night after night on television. As somebody said, it is a vision of hell.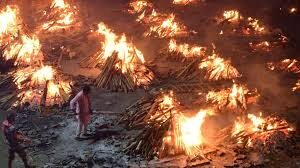 In India, fire is a very important symbol. Yet India was associated with the flower generation where there was always some swami in some ashram somewhere in India where mostly privileged Europeans were drawn to seek "enlightenment", and lotus flower symbolism was everywhere.
I first had the privilege of traveling the length and breadth of India when it was a secular state. Then the Nehru-Gandhi hegemony was strong.
With the ascension of the charismatic Modi, India has been converted into a Hindu state, despite the fact that India's Muslim population is the World's third largest, close behind two avowed Muslim nations, Indonesia and Pakistan. Hindu intolerance is confronting. I have entered a Kali temple, one of the few not prohibited to non-Hindu people. To me Kali was a black doll monster, at the centre of a dark incense-ridden foreign place where I was both fascinated and yet repelled.
Contrast that with the elephant head Ganesh, where the myth of his head being chopped off by an enraged Shiva and that of an elephant sown on to replace the human head is just one of tales which surround the religion. Yet we have a figure of Ganesh in our home. Ganesh is a symbol of good fortune; and it gives a clue as to how pervasive Indian culture becomes once you have been and seen.
The COVID-19 pandemic was never going to bypass India, because wherever you go in India there are crowds, pressing in upon one another. Modi loves the theatre of the large crowd and given that Varanasi is his electorate we are constantly confronted with the spectacle of the crowded river Ganges. When I was first exposed to this crush of humanity, it was as overwhelming as the smell of India, which never leaves you. There is an axiom which tests the strength of any union, association or whatever you call two foreigners abroad. "One watches the bags, while the other creates the space." It always seemed to work no matter where we were in India – and crowds.
It is easy to ascribe a national identity to India, and there is no doubt the Hindu caste system has embedded in itself a sense of entitlement – at least with some. This is pronounced whenever you deal with Indians as at some stage a sense of entitlement will bob up.
Again, as an example, I remember giving a talk to a group of health professionals, predominantly doctors. There were both male and female doctors at this meeting in a town in the very South of India. My talk was given over dinner in which we ate our curry served on banana leaves. The whole atmosphere was so authentic – down to the separation of the male and female doctors onto separate tables, including my partner.
This often overbearing regard for the place of women was one of the problems I have encountered, not only in India but also with some Indian-trained doctors here. Yet Indian men have a great reverence for their parents, and one of the most obvious examples of this are reports of the number of older Indian women in wheelchairs at airports; sons are very concerned to ensure the mother does not have to walk from the plane, but they clearly show their wonderful ability to walk when greeted by family and leaping from the wheelchair to run to the family. This atavistic reverence is reflected in the number of stories of the Indian-born Australian now caught in India.
The other is the number of small children who seemingly have been lodged in India. It is very difficult to see an infant apparently helpless against the encroaching Virus and to not elicit the reaction for someone "to get them out of there". What is the reason for this? Could it be that the couple working full-time in Australia want a safe haven for their child's care, and grandparents are an obvious place to park the children, even if it means leaving them in India for extended periods. Up until now that practice has gone unnoticed or unsanctioned.
The Indian-born population in Australia amounts to 455,389 or 1.9 per cent of the Australian population. The affinity for the country of birth, especially when there are close relatives in India, remains strong. However, one of the prices of being a citizen is that you also accept that some of your personal risks clash with public policy considerations. However, if one knows the risk, then one must also accept the consequence if risk translates into liability for the wrong choice.
The fact is that the Australian government has not factored in the need for a more long term sustainable quarantine capacity will inevitably mean hardship will occur to those waiting to return from overseas. Just as it is trying to contain the Virus where up to 50 per cent of incoming travellers may be infected throws this policy stumble into letters writ large. Larger and more custom-made quarantine facilities, where it is an accepted fact that when coming from most places worldwide there will be an invariable 14-day hiatus during which everyone will quarantine and be tested multiple times, with designated exceptions such as New Zealand and the island dependencies of our two countries. The volume of people needing to come here will increase with an impatient tourist industry scratching at the Government's door.
Politicians try to fill the vacuum of uncertainty with unsubstantiated optimism (remember the vacuous Trump assertions as America died), which in this case is trying to predict the future of a disease in which the vaccine remains unproven in its long term efficacy – and long term in this situation means "a year".
Does that prediction alter when our young politicians realise that their contemporaries in both Brazil and India are dying from the mutant strains stealthily and rapidly causing them to die unpleasantly; and be under no illusions this chameleon virus can mutate at the drop of a tartan rug.
Australia has achieved an enviable record in quarantine, even though there are obvious blemishes. Parenthetically, rabbits were one example. Eradication has been so successful that rabbits are now a luxury item on the dinner table. Nowhere else in a major country except New Zealand has achieved suppression of the Covid-19 virus to the same extent we have. However, you can never relax, as shown by our pursuit of the rabbit plague.  (I consider Taiwan a special situation being more an armed camp than a nation.)
But after the Indian tide, the biggest test will be to see how the Government handles the anticipated 1,000 travellers returning from the Toyko Games, without assuming that any will become COVID-19 positive while out of Australia. Now where will be the holding pen? Even if the team members don't all return at the same time, there will be a significant number to be managed at any one time in quarantine.
An expanded permanent human quarantine capacity that is not a "make do" in willing hotels clearly is essential. This sector will require staffing. That means more staffing and where does that staffing come from? I have worked in rural health encompassing inter alia assuring workforce for many years.  To achieve sustainability in the workforce in a country such as ours is very difficult, especially when the policy makers are blissfully ignorant of what works because there is no readily available corporate memory nor empirical evidence of what works – just opinion and opinionation.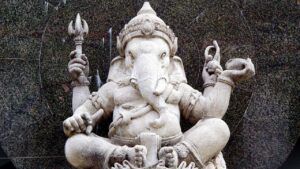 Here we Go Again
I have worked in rural health policy for a considerable time and it sticks in the craw when a doctor reveals his ignorance by hailing the modest injection of a rural element into the Medicare benefit for eligible patients as if it is something new. Since there has been no rebuttal, this statement just confirms that the profession has no realisation of what has occurred in the past, what has worked and what has not.
Throwing money at medical workforce problems has never worked.
Repeatedly I have outlined the challenges that face the provision of rural health, and the problem is that the structural change I assisted in bringing in through the University Departments of Rural Heath, the Rural Clinical Schools and the Rural Intern Training Program in Victoria can easily disappear if there are no champions for its continuance. This requires advocacy, not lazy policy makers, who do not care a "tuppenny tart", as long as they seem to be doing something, even if it is a discredited strategy.  This reminds me of that New York wit, Ida Downer, who wrote "Maybe some consultant provided advice at an appropriate price in order to maintain their expensive watch vice."
There are four challenges which should be addressed in the development of any rural health policy.
Social dislocation – by which I mean that the spouse does not want to go there or where you have to send the children away to school. The concept of a young graduate going to a rural location and staying there for his or her professional life is increasingly a myth. The sensible response to this challenge is to accept that five years is a reasonable stint in one place.
Isolation – this occurs in a variety of forms, but professional isolation is one danger, even with the myriad professional development programs including online options, coupled with the availability of registrars and other doctors employed in subsidised training schemes. The sole doctor risks burnout, and one of the aims of the programs I promoted was to reduce the possibility of professional isolation.
Community tolerance – in country towns, especially if you are the only one, you have no privacy. Therefore, there are two options – immerse yourself and your family in the life of the town or get away from the town at weekends which, in a single doctor town, leads to all sorts of antagonisms. In other words, the way the community views its medical workforce is critical for retention.
Succession planning – often the hardest, because there is a push me/pull me syndrome in many country doctors. When the media spotlight is focussed on the local doctor, then if the request is not for money it is a plea for more doctors. The doctor should be planning for succession, but how many do that? Often, when the doctor is offered a doctor to assist, then the resident doctor changes direction because the fear is of another doctor impairing the incumbent's income, which is generally a nonsensical fear unless there is deeper pathology than just basic insecurity. The successful country practices involve succession planning so there is a gradual ageing of the workforce and a balanced practice with each doctor having the general skills to provide emergency treatment but having a special skill required in the practice, such as anaesthesia and obstetrics.
Money is always an important component and I was involved in a number of Inquiries in which the level of Medicare (and before that Medibank) patient benefits was the focus. One of the misunderstandings is that doctors' fees are set by government; the Federal governments sets the level of the patient medical benefit and when I had direct involvement generally the benefit and actual fee charged by the doctor did not have a substantial gap. That does not hold any longer, except for general practitioners for whom different policies have been implemented, such as those that encourage bulk billing. The rural doctor, whether general practitioner or specialist, nevertheless have other sources of income to supplement the income derived from Medicare Benefits.
If I were conducting a review again of the rural workforce, flying from place to place as I did in the late 1990s, I would ask the same questions to find out what was happening in relation to those four challenges outlined above. You need to stay overnight as I did, and not fly in and fly out the same day. This overnight stay can reveal the tension and the stratagems of avoidance when the simple question of more money and more resources are not automatically accepted as incontrovertible fact.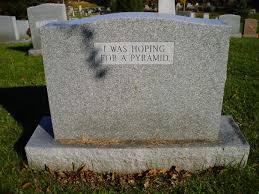 As a person who engineered one solution to rural workforce and see it being trashed after you have "left the room", it is very sad, but as someone once said about me, my epitaph should be "He tried!" 
A Woman Scorned
I never liked her father, Vice President under Bush Junior. Not that he was unintelligent. He was, but dangerously so.  I'm sure that I do not like her politics, but then Liz Cheney is a determined woman, who has a set of principles and Trump in his disregard of such principles should be challenged and defeated.
She is the sole representative from the State with the smallest population, Wyoming. It is the one State that has one representative in Congress and two in the Senate.
Wyoming is a rich State, and the inhabitants pay no State income taxes because this is fossil fuel territory – oil, gas, and coal. To see the kilometre long coal trains traversing the Wyoming prairie is a sight not easily forgotten. Cheyenne is the capital in the southern part of the State two hours from the Colorado border and one hour from Laramie, where the University of Wyoming is located. Both lie on this altoplano dry area, and travelling across the country just after the snow melts, it is easy to see how the vegetation struggles.
But six hours away in the northern part of the State is Jackson situated at the southern end of the Jackson Hole Valley. Here the scenery is some of the most spectacular, with the Tetons jaggedly thrusting their snow-capped peaks more than 4,000 metres in the cærulean sky. Jackson epitomises the tax haven for the ultra-rich, with an average annual income of the residents being US$16 million, a place with which her father was heavily identified.  One commentator has encapsulated the Jackson conundrum.
This form of "gilded green philanthropy," widens even further the ugly socio-economic divide, hollowing out the community and making it harder for workers to live nearby. Unable to find affordable housing in town, they are pushed all the way into the neighbouring state of Idaho, on the other side of the treacherous and steep 8,431-foot-high Teton Pass. These workers told many a harrowing story about just making up — and then down — to work in the dead of Wyoming winter.
Close by to the Tetons is the Yellowstone Park with his surface covering the subterranean turbulence, which manifests itself in bubbling pools and geysers spreading across and into both Idaho and Montana. Some have said this is where the destruction of continental America will occur with a massive explosion.
In the meantime, there is Liz Cheney, at the prime of her working life being repudiated on voices by her Republican colleagues yet receiving a standing ovation at the end of her speech to the Caucus yesterday. The explosion which she is engineering under Trump will come, if death or gaol do not supervene. Trump who requires a cosmetic shield to conceal his vacuity, his seditious behaviour and mental deterioration must maintain his profile for another four years. During that time, his support among his own age group will winnow with inevitable death.
Liz Cheney's march to leadership of the Republican Party is now unconstrained by any faux-loyalty. I shudder though if Wyoming becomes the model for USA. Ironically, Trump tried, but his criminal streak and his narcissism saw him come up short.
Liz Cheney may succeed. In the short term I applaud her unyielding opposition to Trump, but I also remember she is the daughter of Dick Cheney, who was de facto President for eight long years.
Mouse Whisper
There is an entrancing book published recently called "Entangled Life". Before anyone thinks this is one of those morbid novels about self-discovery, may I interject and say it is a very entertaining exploration of the world of the fungi. One insight into the truffle makes one realise that its smell has to compete against "the olfactory racket of the forest". As the author, Merlin Sheldrake, writes "every visual disadvantage that truffles face -being entombed in the soil, difficult to spot once unearthed and visually unappealing once spotted – they make up with their smell".
Elsewhere in the book, Merlin (how appropriate for a mycologist) describes one of the truffle experts as having olfactory flashbacks how powerful is the memory aroma of the top truffles.  But even so he admits there is still so little known about the fungus, including Truffle Mice! Boy, can we smell!