There has been a great amount of strategic mucking around in the Northern Atlantic and the question of whether climate change had made the north-west passage navigable for most of the year has been troubling among others the Canadian security boffins. After all, there are many competing claims for the Arctic.
However, one of the most bizarre events was when the Canadians sent a helicopter to a speck called Hans Island, which lies in the stretch of water between Ellesmere Island and Greenland separating the Arctic Ocean from Baffin Bay. Canada disputes ownership of the rock with Denmark and after the Danes had raised their flag on the rock in 2002, the Canadians came back in 2005 and planted a windproof Canadian flag which promptly fell over. However the Danish flag was removed and returned to the Danish ambassador in Ottawa. There was Danish outrage, and immediate consideration was given to the dispatch of a destroyer, complete with not only the Danish flag but also a bottle or two of Danish schnapps.
The dispute is still raging with the Canadians retaliating with Canadian rye whiskey to complement the Canadian flag. The issue of course is definition of fishing and sea floor mining rights.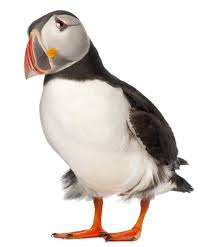 It is understood that the puffins, being very clever birds, have difficulty leaving the island now that they have learnt to open the bottles.
But as the Chinese have shown, you do not want to leave your rocks unattended and then complain about any unexpected consequence.
Confucius was a very wise man
It is somewhat ironic to see the SMH headlines screaming about Chinese infiltration when snugly lying within the paper was "China Watch". It is like finding a copy of "Watchtower" in the Book of Common Prayer.
I glanced through the contents, and there was a piece about one of the many minorities. In this case it was about the sea gypsies or Tanka people who were resettled on the Fujian coast in Southern China. I always shudder at the word "resettlement" and who was the architect of the resettlement? It was none other that Xi Jinping, then the deputy secretary of the Communist Party in Fujian where he honed his political skills with minority groups over 17 years, as instanced by moving the Tanka people onshore. Much better for their life style onshore, rather than honour the centuries of tradition living on the sea. Sound familiar?
This was probably done for a strategic reason. Fujian is a sub-tropical province lying opposite Taiwan. Cleanse the water and give a clear line of sight to the rebellious "'province". Yet Fujian itself is underdeveloped and quaint, the birthplace of oolong tea, soya sauce and a fermented fish sauce called kê-tsiap, which over the centuries with the addition of tomatoes became an Anglo-American national delicacy called ketchup with no residual relationship to its Chinese antecedent.
However, as I flicked through this insert, what attracted me as well was the announcement that the Sea Dragon 2, China's new ice breaker was making its maiden voyage to the Antarctic base at Zhongsan, which is close to Australia Davis Station on the continental Antarctic mass; and also to Chang-cheng ("Great Wall") located near the Chilean station on otherwise uninhabited King George Island in the South Shetlands. The crew complement was announced as containing scientists and support staff. Built in Shanghai, the vessel is 122.5 metres long and capable of sailing 37,000 kilometres in a single voyage. Moreover, China is already building a third.
Australia is building its new icebreaker in Romania named "Nyuna" (the Tasmanian aboriginal word for "Southern Lights") due for delayed delivery next year. This icebreaker is longer, wider, and has twice the displacement of the Chinese vessel. It is supposed to have a life of 30 years. One wonders incidentally what ice sheets will be like in that time.
However, it was clear from incidents in 2013 when both the first generation Chinese and Australian icebreakers had difficulties in accessing a Russian ship stuck in the Antarctic ice that they needed vessels with improved capabilities.
Most of icebreaker activity has been confined to the Arctic region. After years of indecision, the U.S. government has issued a contract for the U.S. Coast Guard's three new heavy icebreaker in decades, the first be delivered in 2024. As one source commented, "These ships are absolutely critical to the United States' continued ability to conduct operations in ice-filled waters, especially in the increasingly strategic Arctic region."
There was no mention of the Antarctic region because in the 60th year of the Antarctic treaty, the sacrosanctity of the Antarctic remains in place where everybody makes no territorial claims while agreeing to work together in spheres of scientific influence. This situation is in place until 2048 – neither mining nor militarization, even if contemplated, being allowed until that year.
However, like Japanese whaling for ostensibly research purposes and the self-regulated tourist pollution, the fact that the Chinese are already planning a third icebreaker, which will give them a distinct tactical advantage in navigating the Antarctic, the word "research" can be used to cover any number of deceptions.
Given the Chinese activities in the South Chinese Sea, there are many uninhabited places in the Southern Ocean, some of which come under the Antarctic treaty and some not. However, it will only take one nation to throw a rock into the Southern Ocean – and whether it will be noticed in the storms that rack that part of the world, who knows.
Not to put too fine a point on it, the Russians have 41 icebreakers and have just launched the first of three combination icebreaker warships complete with cruise missiles and of course a landing area for helicopters. The Arctic has no treaty to protect it and much jostling for sovereignty over the resources, especially now the waterways are more accessible because of climate change.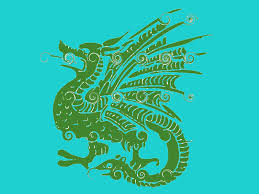 The Chinese I'm sure will be watching. They are always in for the long haul. The "China Watch" provides a useful insight into the thinking, even if we Australian readers may think it a bit of Sino-"puff", remember "puff" is followed by the dragon – the magic dragon.
The new plague – the online anti-vax 'influencer'
Guest blogger: Janine Sargeant#
A new plague is sweeping the world and we seem powerless to stop it. This is the epidemic of online anti-vaxxer 'influencers' whose commentary influences people to not protect their children from preventable disease; these 'influencers' should hang their heads in shame.
At a time when Samoa is struggling to deal with a shocking measles epidemic, this hasn't stopped those who peddle nonsensical cures for measles from spruiking their wares. As of today, more than 60 have died, over 50 of these are children aged less than four. There have been more than 4,000 measles cases in Samoa's population of around 200,000 since the outbreak began about seven weeks ago.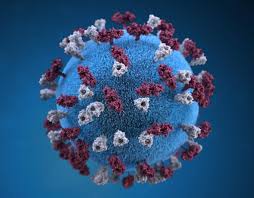 Measles is the most infectious disease and it has spread through much of the developed world this year. In developed countries there has been comparatively little loss of human life; New Zealand recently suffered its worst epidemic of measles in 20 years – 2,000 people were infected, but there were no deaths.
However, Samoa has been another story. Measles travelled from New Zealand to Samoa where the population had very low vaccination rates; WHO estimated Samoa's total population immunity to be as low as 30-40%. Samoa's health service was not equipped to deal with an epidemic.
In response to nursing error that resulted in two deaths in 2018, (the guilty nurses now serving five year prison terms) the immunisation program was shut down for months and was slow to recommence, and the anti-vaxxers leveraged off this medical error. Samoa's vaccination rate plummeted.
A perfect storm – the Samoan population had no chance to resist and those who paid the price were the youngest and most vulnerable of the population who had no say in whether they should be vaccinated or not.
Anti-vaxxer advocates were proposing vitamins and alkaline water cures instead of the vaccine; but the prize goes to Samoan-Australian online influencer, Taylor Winterstein, who is reported as "liken(ing) the new mandatory vaccination regime (in Samoa to combat the outbreak) to Nazi Germany." There's been plenty of angry responders in the Australian media to that fatuous comment.
Winterstein's husband is a Samoan-born rugby league player, who after stints with Manly and Penrith is now in France – not back to his native country to apologise for his wife's behaviour. 
But back to Mrs Winterstein … let's look a little further into this person's medical and public health qualifications: well, she has none. However, as a self-described "Integrative Nutrition Health Coach" she is unqualified but adept in self-promotion and encouraging her "followers" to part with money to hear about the dangers of vaccinating children. 
Mrs Winterstein is quoted as saying: "The amount of NRL players and their partners who consciously choose NOT to vaccinate would seriously surprise you". Well, she does mention the name of the pregnant wife of a Titans player – nobody else, but perhaps she should name names.
For my part I would strongly encourage all NRL players and their wives to publicly support vaccinating their and our community's children from an entirely preventable disease that has caused so many deaths and continues to do so.
And let's not forget those who suffer terrible long-term post-measles conditions such as subacute sclerosing panencephalitis (SSPE) – one for Mrs Winterstein and her ilk to look up. This causes a terrible, lingering death, brain gradually reduced to "porridge".  
Mrs Winterstein, my anger is palpable. Perhaps if young parents see what happens to their children with this post-measles neurological complication, they may think again and defy your "influence" and head for the clinic. 
What are "influencers" in the online psyche? They are individuals with the power to affect purchase decisions because of their authority, knowledge, position or relationship with their audience. They drive traffic and sales to a product or service based on their recommendations. All very commercial; time to remind these "influencers" that this authority and power comes with very real responsibility and if you stray into public health and medicine, just remember that you should also do no harm. 
What is her solution? Black rice, which can be bought at the supermarket and which she sells at a substantial price premium.
Mrs Winterstein, you intended to go to Samoa with a pocketful of rice to give a workshop when there was one family in Samoa – their three very small children were all taken by this measles outbreak. Did they heed your advice? 
The Samoan Government has now arrested a "traditional healer" who has been telling people to not vaccinate their children.  His "traditional healing" that involved the use of somewhat non-traditional bottled vitamins, was facilitated by Mrs Winterstein's "influencing".  A recent post by Mrs Winterstein now says her family is coming under attack from media outlets around the world and she's the target of a witch hunt – well that might just be the problem of being in the business of promoting eye of newt, toe of frog … and charms of powerful trouble*.
And Shannelle, the wife of the Titans player, you would have given birth by now – get your child vaccinated, please.
*with thanks to Mr Shakespeare from many ages ago.
#Among other things, Janine Sargeant is a Master of Public Health
How much are we paying these jokers?
In such circumstances, monetary policy needs to be accommodative. Low interest rates are acting to support borrowing and spending. While the recent changes to some lending rates for housing will reduce this support slightly, overall conditions are still quite accommodative. Credit growth has increased a little over recent months, with credit provided by intermediaries to businesses picking up. Growth in lending to investors in the housing market has eased. Supervisory measures are helping to contain risks that may arise from the housing market. 
There are further signs of a turnaround in established housing markets. This is especially so in Sydney and Melbourne, but prices in some other markets have also increased recently. In contrast, new dwelling activity is still declining and growth in housing credit remains low. Demand for credit by investors is subdued and credit conditions, especially for small and medium-sized businesses, remain tight. Mortgage rates are at record lows and there is strong competition for borrowers of high credit quality.
The easing of monetary policy this year is supporting employment and income growth in Australia and a return of inflation to the medium-term target range. The lower cash rate has put downward pressure on the exchange rate, which is supporting activity across a range of industries. It has also boosted asset prices, which in time should lead to increased spending, including on residential construction. Lower mortgage rates are also boosting aggregate household disposable income which, in time, will boost household spending.
The pace of growth in dwelling prices has moderated in Melbourne and Sydney over recent months and has remained mostly subdued in other cities. In other asset markets, prices for commercial property have been supported by lower long-term interest rates, while equity prices have moved in parallel with developments in global markets. The Australian dollar is adjusting to the significant declines in key commodity prices. 
Such are the public releases from the Reserve Bank Board. Two of the above paragraphs are from the latest report; and two from a report from 2015 when now Emeritus Sheriff Stevens was in the saddle. Then to give it extra emphasis I have mixed them up so each two-paragraph excerpt has one from Sheriff Lowe and the other the benefit of Emeritus Sheriff Stevens' wisdom.
I asked someone wise in the world of finance what he thought of the following quote:
The genius of the recent administrations has been to transfer inflation to the stock market – that is to the prices of stocks and bonds instead of to the price of labour and production. Real wages are lower than they were in 1964 (written in 2005). 
He missed the bracketed attribution, and thought the quote referred to the current situation, whereas it was a prescient comment made in 2005 before the GFC. He agreed with the sentiment. Nothing has changed, he admitted.
As the excerpts from the RBA writing show, there is not much new thinking going on there, but what would one expect of a Board, with the Governor, the Deputy Governor, and Secretary of the Treasury being committed public servants that inhabit the Morrison self-described bubble; another who has lived in that curious chimera of public servant and multiple company directorships, three representatives of big business, a highly placed investment banker, and an academic with close links to the Anglican Church, which has been described as big business on its knees.
The problem with this economic and morally stagnant Australia is that the people making decisions enjoy the benefits of that stagnation. Neither political party dares to throw a stone into the fen where the water has stopped flowing and the fragrant algae of our political system, which thrives on stagnation, is hiding the poison that is killing Australia. Soon the beautiful fen with its wondrous fauna and flora will become an irreversible cesspool full of the tailings of illusionary productivity.
Which of the current Board would suggest that a wealth tax, a large increase in funding providing for education and health care systems and climate change proofing action, should get an airing rather than just allow this country to sink into an algae infested sink hole. From the sidelines one could imagine all the myriad rent seekers and mercantilists scrambling to get out of the hole while the ordinary Australian drowns in debt.
What is needed is to build the new political movement, which defines 'the honest toiler" centre, which looks after the wellbeing of the nation rather just that of self-absorbed politicians. Development of this concept is just the shorthand for a series of future blogs, to assist in stirring the pool, clearing the algae and starting the water flowing.
After all, I do not want my grandchildren growing up in an increasingly uninhabitable planet.
Mouse Whisper
Talking of Danish schnapps or its other Scandinavian name aquavit, Finns are known for their taciturnity. So when a Swede and a Finn sat down to a glass of aquavit, the Swede said "Skol" the Finn said nothing, and they drank the philtre. This ritual was repeated five times the Swede said "Skol" on each occasion and the Finn said nothing. So they drank on, refilling their glasses on the way.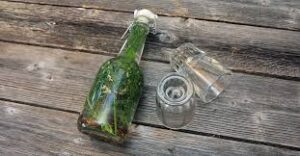 However, on the seventh occasion the Swede again said "Skol" and this time the Finn burst out, "The trouble with you Swedes you talk too much," and drained his glass.
They say alcohol loosens the tongue.