There never was a cricketer with more than the grandeur of A. C. MacLaren. When I think of his play now, years after it all happened, the emotions that stir in me afresh, and all my impressions of it, are mingled with emotions and impressions I have had from other and greater arts than bat and ball. 
Thus spake Neville Cardus, once the doyen of cricketing savants. But what is the relevance to this Christmas blog about an English captain who never won a series against Australia. I shall leave it as a challenge to those who can be bothered, like my teenage grandson Luka who is already a cricketing tragic with better-than-average all-rounder credentials.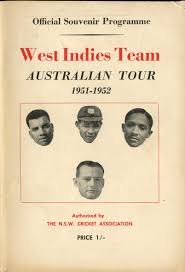 One of the more recent cricketing traditions around Christmas has been the Boxing Day Test in Melbourne, but in 1951, the third test in Adelaide finished on Christmas Day, with only the second defeat of the Australian cricket team since the end of World War 2. The West Indian cricketers broke into a spontaneous calypso. At that time, their major West Indian strike bowlers were:
(a) Sonny Ramadhin, of Indian descent from Trinidad, who bowled both right hand leg and off break without a discernible change in his action. His off break was not the conventional "googly". He bowled with cap on head and his sleeves done up. It is not recorded whether he ever wore an overcoat while bowling during a damp English tour. However, at 91 he is still alive. A quirky fact about Ramadhin was that he was not given a Christian name at birth, acquired Sonny later on to disguise this fact and moreover was given fictitious initials "KT" presumably for further respectability.
(b) Alf Valentine, a Jamaican who bowled left-arm off-spinners with a vicious tweak. While Sonny was tiny, Alf was tall. Alf, who was a year younger than his "spin twin", died in 2004.
Together, they destroyed Australia that day, and everybody was able to indulge themselves in a Christmas dinner as the Test conveniently finished before four in the afternoon. Given the Australian view at that time about doing anything on Sundays and religious holidays, I have no memory of any controversy about cricket being played on a Holy Day.
Memories of Christmas
When I was small, Christmas, even at the height of wartime, was magical because there was always a large Christmas tree and it was always decorated with the mostly homemade decorations that my mother made, scrounged and generally tried to drown the tree in cheerful decoration. Whence I was a small boy I loved the intense green colour of the pine tree. In the second week of January in the hot summer sun, it was sad to see the pine tree lying, browning, discarded on the nature strip when two weeks before its brilliant green frame seemed to touch the ceiling with the star on the top. Mother was religious; father was not. I felt that the Christmas tree bound our small family together.
I learnt early to read "not to be opened until December 25"; but everybody excused Little Johnny when his sneak preview damaged the signage too much to be repaired. Poor little Johnny can't read – you can't expect him to know. Oh yeah!
Notwithstanding, my father seemed to be a ghostly presence in my early years during the War when he was bouncing back from naval duty and then disappearing again up North. He came back to graduate as a doctor in early 1946. When I think about it, he seemed to buy my Christmas presents with an eye to himself. I remember the Hornby replica of the Flying Scotsman train; then there was a Meccano Set, much more complicated than my competence or interest. From a child anyway I was never much interested in building things or gadgets. My father on the other hand loved gadgets; and he liked collecting them and books.
I always liked the stocking because of the mysterious bulges which turned out to be mostly edible. However, the wonderment remained until I found out that Santa Claus did not exist. Not that we ever put out a glass of milk or a biscuit or whatever. Still, it was a shock I do remember, and after that Christmas never had the same edge of belief and wonderment.
I had never thought about the underlying deceit and lies from that first encounter at Christmas. At the same time we were all solemnly told not to lie as children, and I more or less obeyed. In our society, however truthfulness is not universally rewarded while untruthfulness is not punished. Truth is slippery, and our perception of it nudges our belief system. In the case of Santa Claus, it is rationalised by adults as a good spirit, but to a small child, such abstract thought is years away.
While deception is part of life and is the basic tool of the magician, lying deliberately can become pathological, and when occurring in a person of influence such as Trump it can be destructive. His apparent success has encouraged other politicians, especially those who have had a career of essentially talking in tongues, distorting perceptions, to abandon, ignore or be extremely inventive around telling the truth.
I wonder if the underlying cause is the harsh parent syndrome, where no matter what explanation, you are going to receive a severe dose of corporal punishment. "It was not me," Donald screamed, "It was my bruvver."
But then Trump's father's second name was "Christ". 
Ruminations prompted by St Lucia's day
In 1700, Sweden, which included Finland at the time, planned to convert from the Julian calendar to the Gregorian calendar. 
Therefore 1700, which should have been a leap year in the Julian calendar, was not a leap year in Sweden. However, 1704 and 1708 became leap years by error. This left Sweden out of synchronization with both the Julian and the Gregorian calendars, so the country reverted back to the Julian calendar.
February 30, 1712, came into existence in Sweden when the Julian calendar was restored and two leap days were added that year. Sweden's final conversion to the Gregorian calendar occurred in 1753, when an 11-day correction was applied so that February 17 was succeeded by March 1 that year. Not everyone was pleased with the calendar reform. Some people believed it stole 11 days of their lives.
This exercise in calendrical calisthenics was also applied in terms of St Lucia's Day which falls on December 13, which under the old Julian calendar was the winter solstice, but the tradition has persisted despite the Gregorian calendar.
St Lucia lived in Sicily in the fourth century C.E. and was an early martyr to male jealousy. She had a suitor who would not accept her giving her life to God. He and his pagan mates tried to burn her and when that did not work, they stabbed her in the throat. She has become the patron saint of virginity, kindness and the blind.  She was also supposed to have taken food to Christians hiding in the catacombs, wearing a headdress of candles to light the way so she could have her hands free to carry the provisions. Allegedly some monks brought her story to Scandinavia and everybody was so entranced that she has her own day in the Swedish calendar.
She even has her own signature buns (lussekatter)– dotted with raisins and a touch of saffron for taste, to be eaten for breakfast.
My Swedish friend sent me a link to wonderful choral performance, to celebrate the day. It was presumably at dusk on this shortest of days. A recent quote sums to beautifully provide another insight relevant to the celebration. The most important thing is to hold that tiny spark of life, if it is in a bud, in a seed, that is our work, to hold on to life, so when spring comes back, there can be growth. 
The choir is essentially composed of young people in white robes with a red ribbon tied around the waist. Red is the liturgical colour for saints. In this video they were all young women. The lead singer of the choir had a garland on her head, with nine candles. She represents Lucia, the bearer of light. In the background are a number of young male choristers who, as distinct from those in white are well rugged up in identical clothes and a scarf twisted over to cover their necks. The viewers know the depth of the cold by the condensation in the air as they sing; no indoor auditorium for these young people.
There is a section of young children singing in a snug festive room as they make Christmas decorations, there is a music section with an alto saxophonist and double bass; in one section the singer, who is accompanied by a piano accordion, is in traditional Sámi dress in front of a lavvu with reindeer roaming in the backgound. I presumed, by the presence of Swedish subtitles, that the singing in this segment was in Sámi. The concert was an hour long, and the link: https://www.svtplay.se/video/29267198/luciamorgon-fran-jukkasjarvi
Watching and listening to this concert made me think of the paradox of Christmas. Christmas has become just that – a celebration in the snow. All the trappings, all the sentimentality is linked to images of Northern Europe or those areas of North America where the pine trees are the backdrop and the images are of clear starry cold nights with reindeer, sleigh rides, snowmen (never snow women – or have I missed something?).
But when the Nativity was wowing them in Bethlehem, there was not a reindeer or sleigh in sight.
Yet in Jordan we travelled down from the freezing mountains, where shepherds watched their flocks by night, and the skies were clear. We encountered, in this country where Christ may have walked, both frankincense and myrrh for sale. These, together with gold, the wise men may have bought on the way. Sitting in the adobe shop, I could have imagined that this could have been the case, and then the three wise men deciding whether the baby needed swaddling clothes as well.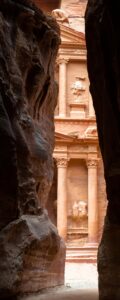 Travelling through Jordan, there is the reminder of not only Christianity but of other religions, their faith and their architecture. The most stunning is the rock city of Petra built by the Nabateans, Arabs of whom there is sketchy knowledge, but they were polytheistic and important in managing the regional trade routes. Petra is just the most breathtaking manifestation of the way the peoples who populated modern day Jordan approached their beliefs. Standing on the top of Mount Nebo, one of the most sacred sites for both Christians and Jews, we gazed out over the landscape where many of the settlements have Biblical reference, among these Bethlehem lying 50 kilometres away to the west.
One of the common threads in religious belief is the celebration of the winter solstice, and Christmas is no different. However, in Jordan there is a degree of authenticity, where snow may be on the peaks, in winter while at sea level the pasture remains green and fertile along the Sea of Galilee. By authenticity, it should be recognised that the Nativity was a time when Arabs and Jews merged into a common heritage as they gathered around the newly-born Infant.
However, to have a Christmas tradition re-cast in the starkness of the Middle East, where Peace on Earth is a rare commodity.  The nativity is not just a play for infants performing before treacly parents. The Swedes showed in their celebration of St Lucia's day that children are only one part. The problem with so many of the Christmas carols is that they refer to the Northern European latter-day traditions rather than to the Land in which Christ was born. I portrayed this conundrum in a short story I once wrote; and there are only a few that tie the birth of Christ to where it occurred in their Christmas observance. The processional "Once in Royal David's City" is one such hymn.
Let us have a Palestinian Christmas – just once. When I went to Bethlehem, there were a substantial number of Christian Arabs. That was 25 years ago when I took a ten-minute taxi drive from Jerusalem to Bethlehem. How times have changed. Still, in Australia we can have Christmas in the desert. It would be more authentic, but it is the longest day here. After that, it is all downhill to winter.
Still, as I write I see the decorated fir tree in the window of our house. We are prisoners of tradition, no matter how this observance contrasts with what I have written. Would I substitute a coolabah tree or native cypress covered in Antipodean detritus? I think I would, and who needs candles when we have so much daylight and the Southern Cross?
 My first Christmas December 25, 1939
Winston Churchill's message on that day:
There is a certain similarity between the position now and at the end of 1914. The transition from peace to war has been accomplished. The outer seas, for the moment at any rate, are clear from enemy surface craft. The lines in France are static. But in addition on the sea we have repelled the U-boat attack … and we can see our way through the magnetic mine novelty. Moreover, in France the frontier is maintained instead of six or seven of the French provinces and Belgium being in the enemy's hands. Thus I feel we may compare the position now very favourably with that of 1914. And also I have the feeling (which may be corrected at any moment) that the Kaiser's Germany was a much tougher than Nazi Germany.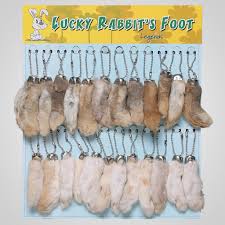 I shut my eyes. It is as though Boris Johnson is talking. Churchill was lucky; over to you, Bojo. Got a rabbit foot handy?
Mouse Whisper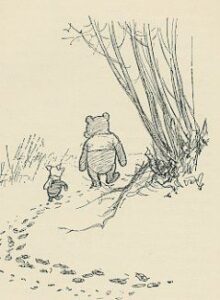 I understand that this was not a boy called Christopher questioning.
Apparently, this little child asked his father "where does poo come from Daddy?"
His father explained it to him and a look of horror came over the child's cherubic face, "And Piglet?"
Happy Christmas to all and May your Yuletide never go out.
Don't forget putting Mirth into the Myrrh, Sense into Frank and Gold into AUz.