I arrived at the Melbourne apartment having come down from Sydney on Wednesday 25th November. The desk calendar said May. I had not been here since then?
The Virus has wreaked havoc and it is time to reflect given that I have been writing my blog continuously during this time. Hence, once written, always there.
There have been two major disasters – one was the Ruby Princess. Some say the targets to whom I assigned blame were wrong. There is always the fall guy, and people have told me who it is.
Given the Premier seems to be wrestling with disclosing her misdemeanours, she is trying to deflect an increasing number of embarrassing disclosures by filibustering. The "poor little me" melodrama is becoming increasingly tiresome, but people should listen to her fellow Armenian, Mr Aznavourian sing "She":
She may be the face I can't forget
A trace of pleasure or regret
May be my Treasurer
The price I have to pay.
Increasingly her NSW constituents may begin to agree with her fellow Armenian's summation. Obviously, the Queensland Premier may agree as she has used poor Gladys as a punching bag; the State of Origin biff has extended to the two government leaders.
Anyway, the Queensland Premier has her own idiosyncrasies, apart from Jeanette Young, including her insistence on being called "Palashay" and not the original Ukrainian "Palastchuk". Perhaps it was this Slavonic heritage that loved the sound of Dr Young's continual "nyet". Who would know?
Border closures were initially effective as was confining people's movements, but after a while it became a symbol of secession – even puerile schoolyard spats. It should be noted that if Andrews had not given it credibility by supporting Morrison's "National Cabinet", it would have floundered. In any event Morrison has shown little trustworthiness.
Lockdown had a novelty value as Insiders showed with their amusing washing troubadours way back in March and Daniel Emmet continued the fun with his banishment of the Virus to the sound of "Nessun Dorma".
However, it progressed from a romp when Peter Dutton came back from the USA with the Virus and it was reported that his senior colleagues immediately panicked until they were quietened down by Dr Paul Kelly. However, the lavage jolliness had given away to a sense of vulnerability, albeit fear.
What has happened is that the State governments took the matter very seriously and closed the borders. It is a difficult area to manage because not opening borders can lead to two outcomes, as has been shown over the succeeding months. The first is that despite the Commonwealth having the quarantine power it was virtually ignored by the State Governments – except in one area – the actual meaning of "pandemic".
However, in one way, the Commonwealth listened to the health experts, and those like Brendan Murphy, who was appointed Head of the Federal Health Department, listened to the health experts in his own team – Paul Kelly and Nick Coatsworth. There were myriad others with varying levels of health expertise, but apart from a number of superficial missteps, Murphy listened to the right voices and the distilled Health advice prevailed over Murdoch and his fellow Ignorants, most of whom could understood the share market but not much else.
In the end, apart from the tourist industry and interference with social communication, the real effect of border closure was magnified by the closure of the NSW / Victorian border. One of the worst happenings is to continually go into lockdowns, then open the borders, then go into lock down again – on and on heightening confusion. I am not a fan of hotels being used as quarantine facilities because in the end all are porous. This is the nature of the beast, especially when you impose imprisonment without accompanying health expertise, and then find out you did not have the expertise anyway. This occurred in Victoria and Daniel Andrews assumed control, locked the State down, imported the contact tracing expertise from NSW, where it had saved the Armenian bacon, and while all about were behaving badly Andrews gradually, over 112 days, bullied Victoria into compliance. It was a terrible time for those in the State but demonstration of the discipline needed to eliminate the virus that is raging everywhere else in the world, apart from selected areas in the South Pacific.
In the end, the strategy had its effect. It suppressed the Virus, and in the case of Victoria probably eliminated it. As a result, woe betide any tennis player who comes to Australia with a cavalier attitude. He or she will be faced with a battle-hardened population who are not going to allow a set of "celebrities" to import the Virus. The message is plain.  Get it into your heads, nobody is going to breach security again and bring in your own tidal wave of infection.
What Andrews showed was courage under fire from the Murdoch media and an Opposition who, if their actions were seditious rather than serious criticism, should be facing charges. He showed that once a lockdown is imposed, and his State embarked on a recovery plan, he had to get it right and not backtrack. That drifting in the political breezes is happening all over the world, in and out of lockdown with political rather than the resolute application of health priorities being uppermost . Under the recklessness of the Mad Trump or the hubris of the Swede Tegnall, people die, people clog up the health system and, as with any arterial blockage, the end result is death to the blocked area.  Andrews showed the way by eliminating the blockage and should be overwhelmingly elected Australian of the Year.
South Australia has since had a similar outbreak in hotel quarantine, and the lockdown was far shorter and the epidemiological weapons used had been improved across Australia since March. As this blog goes to posting, NSW has just had a breach in hotel quarantine.
Underlying all the political action is that there will be a viable vaccine available soon. There seem to be plans upon plans for distribution of an untested product.
There are two questions that seem to be consumed by the cacophony of the public relations spin. What are the side effects and can I die from the cure? How long does the immunity last? You see, I grew up in a world where we had injections before we went overseas, and they did not grant life-long immunity. You had to get injected for cholera and typhoid each time you went overseas – and the latter gave me a nasty local reaction. I'd been through it at that time, bearing my vaccination card, when overseas travel was a far smaller sector than in the modern world.
This whole area is complicated by the Head of Qantas saying that you would not be able to board an aircraft unvaccinated. Forced to take an unproven vaccine? Where is the duty of care? The world of business is treading a perilous pathway.
Finally, one thing I would say is that the media is braying about how well our political leaders have stood up in the recent polls. Did the polls award Morrison the Lodge in 2019?  Did the polls accurately reflect the votes in the recent US elections. Let's face it. Polls stink.
Ah yes, but this is the poll I like. It says I am popular. The politician preens. It says that people think of me as a perfumed gardenia. Beware, gardenias die very quickly and leave a stench not a perfume. But then I am given another gardenia, and it's alright, isn't it?
Why not a Summit at ShaTin?
The Chinese are insulting us. The Prime Minister armed with his Pentecostal shield fights back. The Chinese are trying to strangle our industries. The Chinese have taken over Hong Kong completely. Dissidents are being locked up.
But it is not all bad. There is still horse racing in Hong Kong – whether at Happy Valley on the Island or Sha Tin in the New Territories with Australian-bred horses, Australian-bred trainers, Australian-bred jockeys and even Australian-bred stewards. All their antics are broadcast by Channel 7 in the interests of Sino-Australian recognition of our long association with the Hong Kong Jockey Club.
The Chair of the Club is Phillip Chen Nan-Tok. He seems to be well connected, having been a senior executive of the Swire Group and of various property developments in Hong Kong and on the Mainland.
It is all unreal. Munchkin-like barrier attendants. The race commentary and in between race commentary is all very English, although the race-caller is obviously Antipodean; he does not have the languid style of the British race-caller or the unintelligible brogue of an Irish counterpart. There he is describing Australian horses galloping around these racetracks with not a whiff of tear gas or the young rioting against Mainland repression.
The betting brings Hong Kong plenty of money – and not an Australian boycott in sight. I wonder therefore if the Chinese will be at the Australian horse sales in the New Year.
Bliss
My son gave me "Abraham Lincoln" – which coincidentally was reprinted in 1939, the year of my birth. This book was written by William Thayer, an American educator, who was born during the American Civil War.
The book details a mob response to the death of President Lincoln in very graphic terms:
"In some localities the grief expressed itself in the form of vengeance. It assumed that form early on Saturday morning in the city of New York. Armed men gathered in the streets threatening speedy death to disloyal citizens. Their numbers rapidly increased, until fifty thousand assembled in Wall Street Exchange, bearing aloft a portable gallows, and swearing summary vengeance upon the first rebel sympathizer who dared to speak. One thoughtless fellow remarked that 'Lincoln ought to have been shot long ago'; and he was struck dead instantly. The grieved and vengeful crowd seethed towards the office of the World, a disloyal paper, with mutterings of violence on their lips. It seemed scarcely possible to prevent violent demonstration. A bloody scene appeared to be imminent. At that critical moment a portly man, of commanding physique and voice, appeared upon the balcony of the City Hall, from which telegrams were read to the people, and raising his right hand to invoke silence, he exclaimed, in clear and sonorous tones:-
'Fellow-citizens, – Clouds and darkness are round about Him! His pavilion is dark waters and thick clouds of the skies! Justice and judgement are the habitation of His throne! Mercy and truth shall go before His face! Fellow-citizens! God reigns, and the government at Washington still lives!'
The effect of this serious address was magical. The raging populace subsided into repose. A hushed silence pervaded the vast assembly, when the voice of the speaker ceased, as if they had listened to a messenger from the skies. The change was marvellous. The speaker was General James A. Garfield, who became President sixteen years afterwards, and was shot by an assassin four months later! How strange that the inhabitants of that metropolis, who listened to the gifted statesman so gladly, April 14th, 1865, should be shocked by the news of his assassination on July 2nd, 1881!"
There are two stories in this excerpt from the book. The one directly showing that in times of crisis America always seems to unearth a saviour. Garfield's ability to quell the mob reaction restored a degree of order into what was one of the most provocative acts imaginable to incite mob revenge – the assassination of Abraham Lincoln.
James Garfield had been a major-general in the Union forces while still in his 30s and had seen action in some of the major American Civil War battles such as Shiloh while still a young man. He may have been described as portly in the above excerpt, but he was only 34, and "portly" is not a word I would normally associate with a person of that age.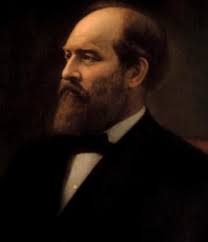 Moreover, as with Lincoln, Garfield was born in a log cabin – Lincoln in Kentucky, Garfield in Ohio – both Republicans, both with progressive social agendas.
When Garfield was shot, he had a doctor called "Doctor Willard Bliss" foisted on him. Doctor was actually his first name and in most of the description of this man, he is known as "D W Bliss". Bliss was a rogue, in that he ran away under fire at the Battle of Bull Run, and then claimed that he participated in a great victory. He faced prison for stealing Army equipment but was helped to evade conviction by his political contacts.  He took the opportunity of an association with Lincoln's son to spruik a false cancer cure.
Notwithstanding that, he bobbed up as Garfield's personal physician again on Lincoln's son's recommendation. He was completely disdainful of Listerian concepts in mitigating infection. It is not reported whether he ever uttered something like "fake news" or "hoax'. However, it was his complete repudiation of infection control including shoving unsterilised instruments into the President's body in a vain attempt to find the bullet that accelerated the President's ultimate demise.
Despite a welter of optimistic reports on the progress of the President's condition, completely fake, Garfield died on September 16 – two months after the assassination attempt. A long pus-laden sinus was found in the President's body at post-mortem – the track outlined where Bliss's probe had gone.
At trial, Charles Guiteau, the would-be assassin,  said in his defence that he did not kill the President, Bliss did. Nevertheless, it was Guiteau who was convicted and hanged in January 1882.
In fact, Bliss billed the US Government for an outrageous sum for services rendered, but in the end received nothing.
Real gallows humour, because with Bliss, quackery and fake news clashed with scientific evidence. Scientific evidence and the life of a President were the victim of the Bliss cocktail.
Ambulant recognition
Simple things are often lost in the grand sweep of the disabled. One of the problems with being disabled is the lack of uniformity of public toilets, those in restaurants and also those within service stations which are the most easily accessible, unless the service station has a sign which says "Express", which stands for "no toilets".
The problem:
There are four essentials.
The toilet seat must be about 50 cm from the floor.
There should be a rail to hold on to when standing up.
There should be a handle on the inside of the door; just try getting the door open if you have only a small bolt handle and you are too weak to use it.
There is a need to have an ambulant toilet, the use of which should be enforced with appropriate signage in each of the male and female toilets, so the first stall can double as the ambulant toilet with appropriate adjustment in size.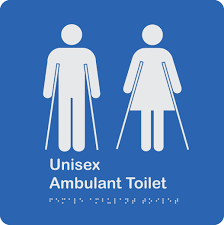 I am going to name one toilet. The one at the Pheasant's Nest Service Station which is one of last on the Hume Highway before Sydney, and therefore has a strategic importance if you do not want to be caught short on the freeway, caught in an unexpected gridlock.
The disabled toilet has been converted into a shower for interstate truck drivers and was locked. You can hold all the Royal Commissions in the World, but the recommendations often float away.
It would be very useful if there was an enforceable guide for toilets – then there may be an attempt to get uniformity, to conform to the standards, which are clearly set out if one can be bothered to read them.
In Namibia, I once flew for more than three hours in a light aircraft with a bottle for use in the emergency. The flight was from Windhoek to the Hartmann Valley in the north-west of the country, close to the Angolan border. There, alongside the airstrip in magnificent solitude, was one the cleanest flush toilets I have ever used.  That was a very good definition of "relief". I called the toilet – Mafeking.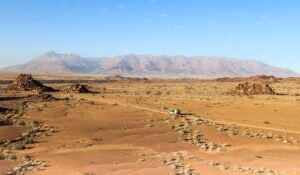 Dial M for Misnomer
I had one of those "Four Weddings and a Funeral" moments recently. You know when:
Charles:  How do you do, my name is Charles.
Old man: Don't be ridiculous, Charles died 20 years ago!
Charles: Must be a different Charles, I think.
Old man: Are you telling me I don't know my own brother?
This day, I was in a hurry and I thought I had transcribed the phone number correctly.
I rang. A familiar voice, as I thought, answered.
"Marcus, this is father."
"Don't be ridiculous. My father died 40 years ago," followed by a piece of unnecessary invective.
The receiver was slammed down.
I checked the phone number. It was that of one of my cousins who was born grumpy. His name started with "Michael" but although I see him infrequently, I know he is deaf. I could not be bothered ringing him back.
Mouse Whisper
At last, the Trapdoor has been removed and I have been able to visit Melbourne and all my mouse mates who went to Murine Grammar School. I was with a wise friend, Melchior who travels every year here with his two friends, Balthazar and Caspar. Melchior in not Australian but apparently COVID-19 immune.  As we ran along a Melbourne street, we saw this newspaper poster on the newsstand:
SMITH
BLASTS
TON
Melchior was at once fascinated since Melchior is familiar with gold. So he pondered; "Goldsmith?"
"Blasts?" explosives –
"Ton" – unusual for a goldsmith to mine his own gold?
Melchior said such was the rarity no wonder it had made news.
"Good try but not quite right, Melchior!" was all I whispered.