There are a select few who try to work out the association of the Modest Expectations number with the accompanying narrative. The title of 158 is a take from an old BBC comedy show. "There is Much Binding in the Marsh". The association is so old that only those who lived in the early post-wars would remember, but the series was very well-liked in Australia.
The series was originally set on a mythical RAF base modelled on the real-life Moreton-in-the Marsh RAF base. It featured a number of English comedians, such as Richard Murdoch and Kenneth Horne. Their audience thought them funny as their binding – that is grumbling – was undertaken with a comic air. As was said about Horne, "a master of the scandalous double-meaning delivered with shining innocence" – the basis of much English humour.
However, this is one of three puzzles based successively on the numbers 158 (as in this case), through to 159, to ultimately 160, all produced by guest numbers man, Rick McLean.
One clue: the answer to 158 has nothing to do with the BBC series, just a convenient pun – really a double pun if that exists.
The Political Leak
I have never been a member of Parliament, but as the Principal Private Secretary to the Leader of the Opposition as I once was, I was one who was privy to confidential information.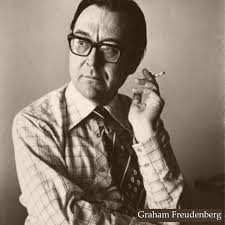 It was also 1973, when much was happening in Canberra. Let's say it was not a boring year in politics. Given that I lived in this different era in Canberra, on several occasions Gough Whitlam's speech writer, Graham Freudenberg, invited me around for a drink in the Prime Minister's office after stumps were drawn, and on at least one occasion we were joined by the journalist, Laurie Oakes.
Graham Freudenberg could approximate Gough's cadences; and I could do an adequate Freudenberg imitation. It was not that we were bosom pals, but in the Parliament House environment, we got on well. Freudenberg enjoyed berating me for my political affiliation in his best Gough voice and I returned serve in my best imitation of him mimicking Gough.
However, among the jollities there were rules; one was to keep the discussions general and I would never go near Gough's desk. On one of these occasions, Freudenberg left me alone. Nevertheless, the Leader of the Opposition's Principal Private Secretary apparently alone in Gough's office late at night was not a good look if Security came by.  In those days, it was more relaxed admittedly. Nevertheless, there were some sensitivities because in the previous year a journalist, Barry Everingham, had been found lurking in Whitlam's office.
In my situation, Freudenberg was in the toilet; something had disagreed with him and he needed to hurriedly decamp there.
When I reflect on this exchange, I must have engendered enough trust that I could be invited for a drink in foreign territory. Even to this day, I have no idea whether Opposition apparatchiks were regularly invited to have a drink with Freudenberg under such circumstances, and although I did not talk about it with my colleagues, I doubt it was a regular occurrence.
In a Parliamentary system which is constructed as adversarial, there are many friendships which cross political borders. These friendships are ephemeral, but if you want to maintain even such ephemera, you needed to be trusted.  Leaking the other's confidential material is a sport. There appear to be two major ways to leak – one is to leak to inherently lazy journalists, a process which Bjelke Petersen called "feeding the chooks"; the other is to leak against members of your own side, mostly to try and destroy them.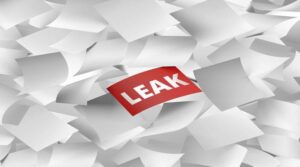 I had one experience of being accused of leaking to Laurie Oakes the contents of a sensitive meeting between Bill Snedden, Jim Carlton, then the general secretary of the NSW branch of the Liberal Party, and then Premier of the NSW, Bob Askin. I was taken to lunch – I remember by Tim Pascoe, then a Liberal Party operative – and he passed on Jim Carlton's concern that I had leaked the details to Laurie Oakes. Why? Because I was seen as close to Oakes at that time. I did not know what he was talking about, as Snedden had not mentioned the matter to me. When I confronted Oakes, he admitted it was Askin. Carlton would not have believed that such a luminary as Askin would leak – after all, he was the Premier. It was just one accusation used in undermining my position. I informed Snedden of my conversation but otherwise kept quiet. Now, so many years on, who cares about revealing the leaker – but remember the lesson, never pick the obvious.
Many of those who leak are very skilled, but not all! Morrison has more than a touch of McMahon, but more a watering can than a simple leaker.
Remembering Albright
Madeleine Albright died last week. She was the first woman US Secretary of State. I reckon she was worthy of noting. I don't know whether her contribution to diplomacy will necessarily be more than a historical footnote, but she epitomised one thing to me – when you viewed her performance, you never thought about gender. She was a top diplomat, full stop.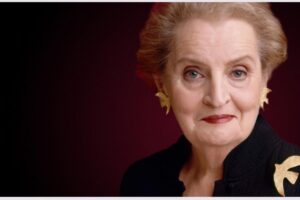 She was born a Czech and as a Slav was looked down on as an inferior race by the Germans, who partitioned her country in 1938. Her early years were thus against the background of a War not far away. Her family escaped from Czechoslovakia after the War. I was once married to someone, younger than Albright but who endured similar traumatic childhood years in Europe. She grew up with a strong sense of morality – what was right or wrong, rather than just whether something was acceptable and something not.  I suspect that Madeleine Albright was not that much different.
Below are random quotes mostly garnered from the Boston Globe.
When the Senate Foreign Relations Committee asked her in January 2007 whether she approved of Bush's proposed "surge" in U.S. troops in bloodied Iraq, she responded: "I think we need a surge in diplomacy. We are viewed in the Middle East as a colonial power and our motives are suspect."
Albright was an internationalist whose point of view was shaped in part by her background. Her family fled Czechoslovakia in 1939 as the Nazis took over their country, and she spent the war years in London.
As Secretary of State, she played a key role in persuading Clinton to go to war against the Yugoslav leader Slobodan Milosevic over his treatment of Kosovar Albanians in 1999. "My mindset is Munich," she said frequently, referring to the German city where the Western allies abandoned her homeland to the Nazis.
She helped win Senate ratification of NATO's expansion and a treaty imposing international restrictions on chemical weapons. She led a successful fight to keep Egyptian diplomat Boutros Boutros-Ghali from a second term as secretary-general of the United Nations. He accused her of deception and posing as a friend.
In her U.N. post, she advocated a tough U.S. foreign policy, particularly in the case of Milosevic's treatment of Bosnia. And she once exclaimed to Colin Powell, then the chairman of the U.S. Joint Chiefs of Staff: "What's the point of having this superb military you're always talking about if we can't use it?" Powell, who died last year, recalled in a memoir that Albright's comments almost made him have an "aneurysm".
An aneurysm? Really, I have never thought of somebody inducing an aneurysm. An aneurysm of Generals? I would have thought more appropriate "an aneurysm of politicians", you know, prone to leaking.
The Floods – The Clarence River
I am fascinated by the lack of national funding for flood mitigation works, but then the levers of power are firmly in the hands of the climate change deniers. Whether that changes if the current Government is defeated is not known, because of the intrinsic influence of the fossil fuel industry and the nostalgic attachment to coal that the Labor Party has, is strong. The Russo-Ukrainian War has provided the climate change deniers, albeit sceptics, with a reason to stick to the old fossil formulae.
Just for the record, there are three major river catchments broadly labelled the Northern Rivers, which lie between the Great Dividing Range and the Coral Sea. The Tweed near the Queensland border, the Richmond River tributary where Lismore is situated and the Clarence River Catchment, south of the Queensland border, the biggest catchment area apart from the Murray River. Apart from the Clarence River itself, it has 24 tributaries and creeks – including the substantial Nymboida and Mann Rivers.
The ongoing Northern Rivers flooding has left us with images of devastation with particularly Lismore almost completely submerged by the Wilson River, a tributary of the Richmond River.
Yet Grafton on the Clarence River was barely affected. It was not that there was not the same huge volume of water, but Grafton has a 17 km long levee running through the city; the levee is 8.13 metres in height. The flood reached 7.66 metres, and therefore if there were any breaches, they could have been sandbagged relatively easily. Where there was flooding in Grafton it was just the direct amount of rainwater falling within the levee, and the pumps unable to remove it quickly enough. It was suggested to me that those living here are acutely aware of the town being prone to flooding, and the cost of pumps to prevent such limited flooding are prohibitively expensive. That is the key word to describe the level of risks that a community should bear for a particularly flood prone area.  In blunt terms, with the climate in flux should we encourage re-construction on water?
I was informed by a hydrologist that there is a finite capacity of clouds to hold rain, and if this was calculated out in terms of how high the levee level in Grafton should be, it would be 9.17 metres. Thus, Grafton is still not completely flood proof. Therefore, the question arises as to whether raising the height of the levee another metre is worth the expense.
By contrast, South Grafton mostly escaped flooding because it was built on a hill.
Lismore, Grafton and Maclean were originally built as ports when there was no other feasible way of getting produce in and out of the region. Ships could be loaded and unloaded and it was in the interest of the populace to keep the rivers dredged – but that did not stop floods occurring. The population was smaller and the memories of past floods were sufficiently fresh for the building floors to be kept as clear as possible.
In a previous blog I talked about the expertise the Dutch have developed in dealing with floods since the disastrous North Sea flood of 1953. I wondered whether we had ever tapped into such expertise. In response to this question, I was directed to the 2017 Report entitled: "Flood Safety in the Clarence Valley Feasibility study into flood mitigation measures to make 'Room for the River'", prepared for the Clarence Valley Council.
In this study, six post-graduate students from Delft University of Technology (Delft TU), one of the top universities in the world across a wide range of technologies, were part of the collaboration. Part of the Dutch solution is to maximise the ability of the floodplain to absorb the excess water – hence the name "Room for the River". It is not a universal panacea but minimising the number of trees, not to mention housing, on the flood plain does help in a flood where the detritus such as tree logs can cause immense destruction, especially if there are barrages across the river that may be vulnerable to fast flowing detritus ramming into them. Also, if there is a lot of such detritus, houses on stilts – the typical Queenslander – are not immune but also may be knocked over by the combined force of the water and uprooted vegetation.
The Report concluded by saying that the impact of flooding in urban areas of the Clarence Valley can be reduced by making use of the storage capacity of floodplains. Currently, no urban flooding occurs for the 5 year average recurrence interval (ARI) flood events. The urban flooding during a 20 year ARI flood event, can be mitigated by using only the storage capacity of the Southampton Floodplain.
To prevent urban areas from flooding during the 50 year ARI flood event (and higher order flood events), more extensive measures need to be taken. The combination of heightening the levees around Grafton and making use of the Southampton Floodplain, Baker's Swamp and the Clarenza Floodplain should be investigated. Around Maclean, no scenarios were modelled but some upstream measures showed a reduction in the impact of flooding of Maclean as well.  
For the Swan Creek Floodgate, more research into the cause for the occurring stability problems is required. In order to maintain the floodgate's function in the future, one could apply one of the proposed solutions. For the Maclean Levee Walls, piping problems are identified, which could lead to stability problems. This report shows the possibility of using floodplains as flood mitigation strategy in the Clarence Valley. Agricultural areas can be inundated in case of high discharges.
The most common strategy nowadays is increasing levee heights, which only solves the problem locally. By using the storage capacity of floodplains, one could solve flooding regionally as the storage of water influences downstream areas too. An example is the upstream measures taken near Grafton, which also reduce flooding in Maclean. However, to implement the strategy of creating more 'Room for the River', a shift in mitigation strategies is needed. This shift in mitigation strategy could be a long-term solution to reduce flood impact in urban areas in the Clarence Valley, and possibly other flooding-vulnerable areas in Australia.
Having said that the Report was open about its limitations in saying "The financial aspects have not been taken into account for any proposed simulation or solution in this chapter. For example, information on execution costs, material costs and project costs is unknown. If a budget-objective would have been taken into account for the multi-criteria analysis, possibly other scenarios would have been assessed in more detail. Due to the limit time of this study and lack of knowledge no financial assessment has been made.
The reason I concentrated on this Report was because of the Dutch contribution and how Grafton has been relatively unscathed, unlike Lismore. On reading another 2017 report on Lismore about the prospect of flooding, there seemed to be an attitude more of defiance rather than admitting a need to do anything radical, apart from saying that the town centre was historically placed right on the river, no longer important. There were many photographs of houses on stilts in this Report, which said that 13 metres was the height limit, as if to say, such housing provided immunity. Lismore, with its topography of hills and valleys, presents its own problems, but perhaps the solution is to move the whole city centre, especially as it becomes uninsurable.
For Governments with grand designs and recognising the Northern area catchments are combined into a crucially productive areas of the State, perhaps it is worthy of expenditure rather than the umpteenth sporting stadium or having an inland railway stretching from Boondoggle 1 to Boondoggle 2.
There have been many Reports. Given that climate change is altering the narrative to a need for urgent action, why is the whole area of flood mitigation not a prime expenditure item foreshadowed in the Federal Budget just handed down?
The Island Part II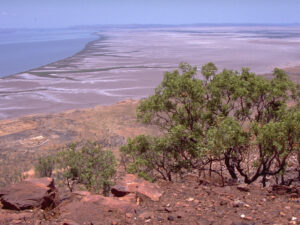 This follows on the first part of Bill's Kimberley adventure from Kununurra and Wyndham to pick up a hire care including his introduction to the Wandjina and describes waiting for the car to be fixed; fittingly the intermission in the most northernmost town in Western Australia, the prime port for the export of livestock.
It was near dusk. They had reached the town. They had found the car and Bill confirmed quickly that it had two flat tyres.

At last, Bill had reached the opening paragraph of his travelogue. There was the vehicle…

They dropped him off at the garage. They'd said: "Why not wait until morning?" But Bill wanted the car fixed.  The guys in the workshops were still working on other vehicles but the boss looked Bill up and down and said "OK, we'll fix the car. "

They'd seen the car — it had been there for days. And they had the requisite tyres in stock. Bill was somewhat surprised — they had the tyres, and they were prepared and come and change them. Bill was only to learn later that the Avis people had telephoned, and the garage was expecting him. They were only slightly grumpy with him turning up as late as he did, but they were not prepared to do anything until he arrived.

The other doctors had hovered and continued to press him to stay in the Port. Bill again refused. He wanted to get back — no reason except he had no gear with him; and he was a creature of habit. He wanted to wake up in in his motel bed with his own familiar comforts, including his particular non-allergic shaving cream.

The senior specialist's manner had a slight edge as if he wanted to get to his motel. He had done enough for Bill.

A minor concession: "We'll drop you off up at the hospital where you can get something to eat, someone will surely be able to drop you off back at the car." — The garage owner said he would bring the car up to the hospital, because they'd also need to do a quick wheel alignment — and that would give him time to eat.

The hospital was on the edge of town. Once they had dropped him off, he went up the steps and found what passed for a doctor's lounge.

He sat down and it was not long before a guy whom he recognised from his student days walked in. This doctor had been a few years behind him at medical school. Bill remembered this guy's name was Graham. It's funny that people who have a regard for one another, but haven't seen one another for years can quickly pick up the threads of their intervening careers. Graham had come to the Port soon after his first year residency and liked the area. He offered a Bill a drink. Dinner had been early. There were biscuits and some cheese in the fridge — perhaps a very few pieces of fruit. Bill said no worries — he would eat when he got back to Town.

Graham himself opened a can of beer and sat at the edge of the lounge. He lived at the hospital. A few others moved into the room and went for the fridge. It was very low-key. They talked briefly to Graham about a patient; Graham said he would go and see him later.

Graham was a contemplative man. He seemed relaxed in his body, yet his face bore a serious gaze.

Graham sat quietly looking at Bill in the deepening shadows of the room, still sipping his beer. He worried that Bill would not eat, but Bill said he was more alert on an empty stomach — and he had only a little of his beer.

Graham said, "Watch the night. The cattle come out on the road when you least expect it." Bill asked about kangaroos. Graham responded by saying, "Watch the cattle; they are complete bastards. Anyway, there are few kangaroos in this area. But the cattle just come out of nowhere. The first couple of kilometres are not too bad. But after the Intersection, the country is alive with the stupid bastards."

At that point, the garage owner appeared. Everything was ok. As for the tyres that he'd replaced, he said: "Bald as buggery. Rat shit, both of them, but I put them in the boot for you." Bill said thanks, and took the keys. He thanked Graham for the warning, put down his half empty can, said goodbye and walked down the steps to the car.

The hill behind the hospital had almost disappeared into the night. The town itself was now consumed in its shadows. The garage owner had left with the parting shot: "Hire cars dragged up from the Big Smoke — good for city driving, but shit here! Anyway, if you drive carefully, you should miss everything, as long as it doesn't move. Thank God, there are no emus in this part of the world." He departed with a faint laugh.

Bill on the move now. The moon cast a faint light — headlights full on, passing the derestriction sign, he was headed back to base. Still, he felt uncomfortable against the hard vinyl seat back. The white lines of the road streamed under the yellow stare of the car lights. No other light anywhere. The scenery had become amorphous; no longer the sweeping watercolour vistas which had absorbed him during the afternoon. Now he was concentrated on the road and the accompanying distance signs. (To be completed)
Rupert could not have said it better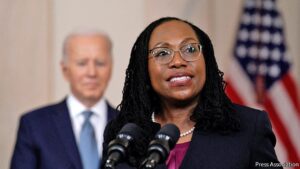 One of life's inexplicable wonders is how Harvard can produce someone as grounded and poised and principled as Ketanji Brown Jackson and also someone as unmoored and annoying and unscrupulous as Ted Cruz.
Jackson's confirmation hearing start to finish is proved a marathon of high drama and low farce.
Just a comment in the Washington Post, saying it all about the puerile performances led by the Number One Disliked Senator, "the Saurian Cruz Slip", at the confirmation of Justice Jackson to the Supreme Court.
Mouse Whisper
Invasion of Poland (1939)
Casualties and losses
Germany: 16,343 killed, 3,500 missing, 30,300 wounded Slovakia: 37 killed, 11 missing, 114 wounded USSR: 1,475 killed or missing, 2,383 wounded
Poland: 66,000 dead, 133,700 wounded, 694,000 captured
As this blog mentioned some time ago, this campaign lasted 38 days. The Russo-Ukranian War reaches this day on April 3. A month has passed, as the media has noted, but a month is a short time when February is factored into any comparison. Above are figures from Google but even if there may be certain caveats, it is a not bad estimate. At that time, Poland had a population of 35 million; then over 5 million were killed in World War II, including 90 per cent of the Jewish population.
Looking at the above figures, with it coming in late to share the spoils, Russia should not have the emblem of Bear, but more Hyaena.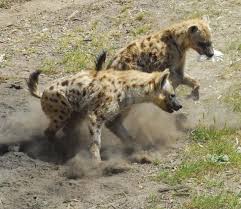 Final Question
Is Mariupol the Russian's equivalent of the German's Stalingrad?
Before the Russo-Ukrainian war, Mariupol's population was 446,103
Before World War II, Stalingrad's population was 445,476.