Some years ago I wrote a short story about a serial killer who is killed by a woman who has cause for vengeance, but lulls the killer into a false state of security. Set against a background of Carnarvon and Gascoyne Junction, the killer is a very good looking man, who carefully grooms himself – and the woman, his killer, the impossibly beautiful woman. Prey becomes the stalker. It was part of a series of short stories that I wrote after a trip to the Kimberley, before it became a tourist destination. Whether allegorical or not, it has given me the thought that the woman was a journalist who acted as bait to trap the predator into revealing himself. But maybe that is another story – the journalist who endures contumely as the girlfriend so that her probings cause the sociopath to betray himself in front of his peers.
Rape is an act of violence and control. The violence is given a context -sexual assault. However, if the police were informed that a serial killer was loose, there would not be any hesitation. But violent rape, a close relative of murder, seems to invoke legal hesitation. The Federal Parliament situation needs a change in behaviour to complement attitudinal change to stop the disgusting spectacle.
The refuge for this situation about "Pick the Minister"; the betting firms would have been running a book, except there were too many in the know for any realistic odds on who it was. The accused cabinet minister was known to a large number of people, but the name was withheld until Wednesday. "After all, why should I acknowledge something which did not allegedly occur in 1988, and anyway I was different person then. I am now a Cabinet minister!" Not quite the actual words finally uttered but consistent with the eventual lachrymose performance.
Twitter has been alive about the non-allegations in relation to this Cabinet Minister. Disgusting is a mild way to put some of them, but if they are true, the highest level of disgust should be accorded to the now Cabinet Minister.
However, truth in this case is an elusive beast, especially when waiting in the wings of your staged performance is one of the best defamation lawyers in the country.
Given the seriousness of the case, before I knew his name, I would have thought it timely for the Prime Minister to consult with the Attorney-General. He is, after all, the senior judicial officer in Australia, and the Prime Minister was faced with a systemic problem of law enforcement penetrating even his Cabinet. I reflected in an earlier draft that the Attorney-General hopefully will have a solution to the problem. How ironic!
The problem is that the government is in denial, the more the cover up, the more people exposed with inside knowledge; it is just the sort of scenario that any sociopath would delight in. Sociopaths lie. Along the primrose pathway that such men have trodden to get to where they are now, there may well be a number of dark areas from which somebody could emerge, or not. At present, many of such dark areas seem to be coming to light.
It was inevitable as the uproar increased, that this person would be named under Parliamentary privilege. As I wrote early in the week, my hope was that it would be a male who outed him, preferably being the accused himself. Christian Porter has done that. He recognised to his credit that the problem is that if this non-naming had gone on much longer, with increasingly everybody knowing he was the accused, then the Parliament itself becomes a protector of this man and hence compromised. Therefore, someone would have named him in Parliament.
My view has always been to tackle the negative quickly; fallout is inevitable. So what better action than to excise the poison by now setting up an independent inquiry. In particular, for the Prime Minister, if unresolved, the situation becomes a form of political hemlock.
The one matter that troubles me is that a female senator who should know better has resurfaced a claim against a senior Labor member. Unless she knows something others don't know, why has she surfaced with an old allegation which actually was reviewed by the police and refuted. Just now! Why?  Surely this woman would not indulge in an infantile diversionary tactic?  Porter in his appearance before the Press then sympathised with Shorten's plight. So much for Senator Henderson.
There is something in the culture among the Liberal Party women which seems to be toxic to the furtherance of gender equality. I have known many, and some, like former Senator Judith Troeth, were exemplary, but they were closed down; the pressure of being cooped up in Parliament House is not that much different from boarding school bullying.
Christian Porter – no matter how the imbroglio is sliced and however innocent ,while in public life he will be a target, especially in the year of Grace Tame.
Blue Book
Just in case you have not seen the blue book Growing a Strong and Resilient Regional Australia which was published with the Budget papers, it starts optimistically.  "Australia's regions – despite all that's been thrown at them, are not only still standing but are on the cusp of a great future."
I am not going to parse the whole report, but even this first sentence, with its recourse to a metaphorical flourish, begs a number of questions.
Even one sentence. It seems "regions" mean any place outside the capital cities, as though the capital cities are apparently a separate entity; in fact they are a diversity held together by being the seat of a government.
The next sentence provides a crude definition of what Australia is beyond the capital cities, and I have always disputed the integrity of a "Capital" as if it is a walled city with a peasantry milling around outside.
I recognised when reporting to Government on rural health that there was "inner rural" and "outer rural". I had never thought of subdividing coastal settlements in that way. On reflection, coastal settlement has been shown after the bush fires last year as having specific characteristics, particularly in relation to accessibility. When I made this classification, I did it on the basis of an urban development which sprawls and engulfs what were autonomous mostly rural settlements.
I once identified a ring of what broadly could be identified as similar settlements about 100 kilometres from Melbourne in which there was a substantial number of procedural general practitioners who lived in or near the township. As urbanisation approached, the general practitioners became progressively deskilled; the practices became "lock-up" since the doctors no longer lived in the community; after hours care was the locum wasteland and the community ill, a referred burden to the nearest big hospital with an emergency department.
The other comment I would make was that during the time of my investigation, I set myself an exercise to drive from Colac to Warragul. All of the towns along the way were about the same distance from Melbourne, along highways which radiated from Melbourne. If you followed these radial roads, accessibility to the cities was manageable. When I drove the circumferential routes between the towns to assess the accessibility of each to the other, it was more tortuous, but the roads were asphalted until I drove into the Great Dividing Range. Here the road became gravel and the accessibility factor showed how isolated this area was, even to Melbourne, remembering my approximate route at all times was equidistant from the Centre of Melbourne. This inaccessibility was later so clearly shown up in the 2009 bushfires which spread across outer Melbourne, and where the problem of accessibility proved to be catastrophic.
Tackling infrastructure challenges is being able to differentiate communities of interest and then attend to them appropriately. I have always believed that in Australia local governments are the best surrogate, unless otherwise demonstrated, for consultation. I once instructed the bureaucrats under my aegis to visit every municipality in Victoria to get their views on an initiative with which I had been entrusted. There then were 210 municipalities and only one refused to meet with us to discuss the initiative. My bureaucrats were put in a position where they could explain to people who did not know much about the proposed investment, who were then mostly male and who had no idea about the importance of early childhood education.
I have been involved in working closely with communities for most of my career. I enjoy it because I enjoy the diversity of Australia. It has meant that there are very few areas of settlement in Australia that I have not been to in my long public service.
However, it is an attitude which has set me against Bureaucracy.
This limitation of Bureaucracy is shown clearly in this Blue book of Government largesse apportioned essentially by Ministerial portfolio. There are thus multiple pots of government money without any reference to one another or any indication what the expected end product will be.
This addendum to the budget papers requires close reading, because the document is drafted as if the Federal Government is the Cornucopia and Minister McCormack the Goddess, Abundantia.
To me, this is the McCormack pork barrel. Reading the Ministerial statement, you can almost smell the crackling.  However, it can be argued that aroma is less pronounced than that of the Sports Rorts.  Special interest groups want something; one of the specialties of any portfolio that the National Party holds is the titration of funding against the electoral advantage.
Moreover, Berejiklian has given the practice her benediction last November. "All governments and all oppositions make commitments to the community in order to curry favour. The term pork barrelling is common parlance. It is not something that I know the community is comfortable with. If that's the accusation made on this occasion …. then I'm happy to accept that commentary. It's not an illegal practice. Unfortunately, it does happen from time to time by every government."
God knows, why she contaminated her defiance with "unfortunately"? Joke!
I looked at the proposed Blue Book largesse in regard to "post- bushfires." A couple of line items attracted my interest. The first among all the grants was $31million allocated specifically to apple growers to "help re-establish" apple orchards, with an individual maximum of $120,000 per hectare to be allocated over one financial year. This is very generous, even if the tree planting is concentrated. It should be recognised that apples and pears are grown together, so there is a definitional problem as only apple growers are mentioned as eligible. There were three apple growing areas affected – Adelaide Hills, Bilpin and Batlow – the last of which lies within the Wagga Wagga State electorate.
From reports there was some damage to the orchards, but that damage seemed to be minor; one producer with 200,000 trees at Batlow lost less than 5,000.
Then about six months after the bushfire in 2020, an industry source reported" … some are choosing to let crops rot on their trees rather than accept farmgate prices set by the big supermarkets at as little as 90 cents per kilogram for a fruit that costs at least $2 a kilogram to produce.
At the same time, Australians are eating 12 per cent fewer apples since 2015; apple exports have fallen 19 per cent since 2016, according to the Australian Bureau of Statistics. Then there's the drought and its impact on the size and number of apples produced. Australian farmers grew 14 per cent fewer tonnes last year compared to 2017".
There was no mention of bushfires. So, I'm only on P17 of this 189 page Blue Book, but I wonder what the hell is going on. Turn the page and there is the second line item of interest – Pratt received $10m for his Tumut paper mill.
The problem is that nobody tries to develop a picture where government financing will produce any lasting benefit for Australia. There are pots of money to tap into if one knows one's way around Canberra.
This is a form of central planning perverted to become a gigantic slush fund; Australia has been blessed indeed as the Land of the Cornucopia – but then I have never watched the Hunger Games. 
Over there; Just not yet.
This country has been spectacularly successful at suppressing the Virus, but the problem with success is complacency, when all about have succumbed to the Virus through political pigheadedness in the main plus a basic lack of discipline when confronted with a universal enemy. Given the number of disaster and alien films, excluding "Contagion", it is ironic in this case that the invader is unseen. The whole axiom-out of sight; out of mind – should be remembered.
Australia has dealt with this change of circumstances after an uncertain start, by locking the country away from the rest of the world. To get into Castle Australis is difficult, but there are still normative judgements about who can enter the country or cannot, although it seems to be common practice to insist on 14 days quarantine. The fact, like so many other things in this public-relations' obsessed country, we were faced with border closures ostensibly due to health concerns but clearly political considerations. At the outset, it was understandable that restriction in movement should be uniformly applied, but it was not. This stemmed from a basic mistrust in the Commonwealth Government. Here there was pressure from the Prime Minister's business circle not to impose restrictions, which would have led to a US-style situation. If sources are to be believed, it was a very close thing. After all, Morrison found an unsanitary affinity with Trump.
However, once they were imposed and the longer they went, border closures became a political weapon more than a health reason. When border closures clearly became a complete nonsense, at least Berekjlian, who, from many of her actions has often showed herself to be a rolled-gold guaranteed "dropkick", was so right. Once it was clear from the NSW public health response that the COVID-19 cases could be gathered into clusters, then as she reasoned rightly, why indulge in group punishment by closing borders indiscriminately.
However, it has bred in the populace more than a risk adverse sentiment –fear – especially as the spectre of lockdown is constantly held over it.
For many years Australians have been used to being able to holiday both at home and overseas. As someone old enough to have grown up when overseas travel was a luxury and generally linked to overseas employment, it is a return to the old days of my youth.
I was one of those who went overseas in 1971, admittedly for the second time, 14 years after my first. Then, apart from a couple of years, I went overseas at least once each year until last year. In 2020, the Virus intervened. Now there is an uncertain future for overseas travel; the success Australia has had in ridding itself from the Virus has made most Australians value a COVID-19-free environment at the expense of overseas tourism.
Vaccination has introduced a new variable, but the vaccines development has been accelerated in a way that the mid-term to long term effect is yet unknown. The community knows that hygiene, masks and isolation (social distancing), works. However, community compliance is a factor which has been one of the reasons for the Australian success.
Within the borders the sense in confidence of moving about is growing, but the country has endured a harrowing time to see what works. Therefore, tourism will only return on the back of a confident people – confident that it can occur within a world where the virus is controlled.
The only way that this border issue can be addressed in the short term is for Australia and New Zealand to open up their orders to strictly Trans-Tasman Travel, and work from there. After all, there is confidence building so that the States do not instinctively close their borders. The Governments are increasingly confident that they can control clusters into hot spots.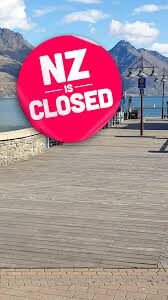 Look at the situation in New Zealand – one case in Auckland and the city goes into lockdown. Therefore the "outbreak fear" level approximates that here in Australia, unlike the USA where any fall in the prevalence of the Virus is almost invariably followed by a premature relaxation of restrictions.  As was reported this week in the Washington Post "the downward trend in new coronavirus infections had plateaued, perhaps because officials relaxed public health restrictions too soon and more contagious virus variants were becoming more widespread. Experts say a vigorous vaccination effort is key to stamping them out."
Australia and New Zealand should bite the bullet and enter into an arrangement whereby people can travel between the two countries, leaving details of their destination on arrival. Thus, mutual trust needs to exist, otherwise both countries will be caught in a Western Australian bind of unreasoned defiance, which fortunately is abating as the Premier sees electoral victory this month.
Then we can move into the Pacific to help our neighbours who need our tourism but need to attain the same public health level as Australia and New Zealand. It is a wondrous thing to think that a Virus can assure a common effective response beginning in the Pacific. But then I am always the romantic, believing that advances come the quality of the response to adversity. Australia needs a different government I'm afraid.
In the Pink
Anonymouse
What does it take to get Sydneysiders to flock to the Blue Mountains? Well, me at least. I was thinking as I drove around the rim of the Blue Mountains what an impossible terrain it is, but without its escarpments and jagged pinnacles there would not be the unparalled views. I could be excused for thinking that when William Wentworth, one of three adventurers who first crossed the Blue Mountains to stand on one of pinnacles, the landscape below revealing what Thomas Mitchell later called Australia Felix, confessed that "his love of Australia was the 'master passion' of his life." I could only agree. Yet here was plain the devastating effect of the bushfires which spread though the area early last year and left in their wake a bare blackened landscape.
Yet Australia Felix is never far away. I had gone looking for nature's compensation for the terrible destruction, a special tapestry of tiny pink and white flowers. For a few short weeks, a year after devastating bushfires in the Blue Mountains and other areas of eastern Australia, the bush has regenerated and a profusion of pink flannel flowers has appeared.
These tiny flowers appear only rarely. Known as bushfire ephemerals, they are regenerated by fire, followed by good rain. It requires specific climatic conditions for seed stored in the soil to germinate. It is thought the plants germinate in response to bushfire smoke, rather than heat. The smoke-derived chemical karrikinolide is the active ingredient that triggers the plants' emergence. Other plants with a similar activation after bushfires include grasstrees, or Xanthorrhoea, that send up flowering spears, and Gymea lilies. I saw the rebirthed grass trees, but alas no Gymea lilies.
The current bloom is spectacular, with pink flowers woven among the blackened banksias over these large tracts of shallow, skeletal mountain soils.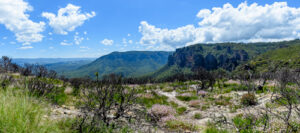 With their complicated rosy centre of tiny florets and hairy white bracts, rather than petals, they resemble a daisy, but are actually in the same family as carrots, parsley and celery. They are similar to the common flannel flower but are considerably smaller and have a distinct pink hue.
Pink flannel flowers are a mixed blessing – without fire, they remain dormant. See them while you can, hopefully it is many years before they can appear again. I wonder whether Wentworth ever saw them. I doubt it.
Mouse Whisper
Neera Tanden, a professional Democrat and President Biden's pick to lead the Office of Management and Budget, fought her way to the threshold of the White House, only to be swatted at by senators who claimed that her appetite for partisan conflict — on Twitter, specifically — disqualifies her from holding that much power. The same fighting that got her here, in other words, now threatens to sink her. 
"Just to mention a few of the thousands of negative public statements," said Sen. Rob Portman (R-Ohio), speaking with the steady monotone of a not-mad-but-disappointed dad, "you wrote that Susan Collins is 'the worst,' that Tom Cotton is a 'fraud,' that vampires have more heart than Ted Cruz."
It is an interesting commentary on a feisty intelligent woman, who has raised a swag of money for her Center for American Progress (CAP). She has been a Hilary Clinton sidekick, but it is not only the above Republicans who have been the target of her venom. That honour resides with Bernie Sanders, and at one stage it is alleged that Tanen assaulted the person who later became Sanders' Campaign Manager. The reason was that Ms Tanen did not like his question directed at Hilary at a CAP forum.
By the way, among her considerable set of donors for the CAP is Mark Zuckerberg who is recorded as giving about US$700,000 in 2018. She certainly is thus a lady not for turning, but her fate will be interesting because she will almost certainly fail to get the nomination for the Cabinet job.
Needless to say the President has withdrawn her nomination later this week.