Consider this summer's Lollapalooza music festival in Chicago. All those attending were required to provide proof of vaccination or a negative coronavirus test. Anyone unvaccinated was required to wear masks throughout, even though the festival was outdoors. And those attending were asked to accept a "Lollapalooza Fan Health Pledge" promising they had not tested positive or been exposed to covid within two weeks or experienced any covid symptoms within 48 hours. The result? Of the hundreds of thousands of fans who attended the festival, only a few hundred have subsequently tested positive — and it is unclear whether any of them were infected at Lollapalooza.
Eighteen months into the pandemic, we've learned that outdoor gatherings are reasonably safe — it's the indoor activities that invariably follow that are deadly. At Sturgis, (the annual pilgrimage to this tiny town in South Dakota for motorcycle enthusiasts) it is unlikely that the outdoor bike rallies were a problem. Most of the spread likely happened in the evenings, when people crowded into bars and restaurants, most unvaccinated, all unmasked. Large gatherings that work on keeping indoor spaces safe through vaccinations, masking, ventilation and other techniques can keep the entire gathering safer. 
Over the past year, every time we have tried to defy the virus by scorning precautions, the virus has won, and people have suffered and died: significant outbreaks, a lot of hospitalizations, too many deaths. Large gatherings like rallies, festivals and fairs are the biggest test of what our society can do in a pandemic.
The simple interpretation of the large outbreak after Sturgis is that big gatherings are just not possible during a pandemic. But that is the wrong lesson. It's important for Americans to find ways to come together. So we should ask how we can make gatherings safer. 
Here, the pandemic playbook is straightforward: Ensure you have a highly vaccinated population. Verify people's vaccination status. Require rapid and frequent testing, especially for the unvaccinated. Improve indoor air quality, and use masking intermittently when needed.
None of these are difficult to achieve. And none of them should be particularly inconvenient. If we do all that, we can safely get back to the things we love and the events that bring us together, like music festivals, concerts and motorcycle rallies. From The Washington Post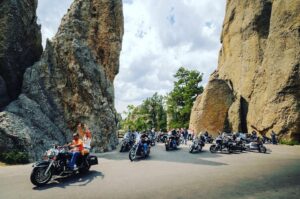 The Sturgis motor bike rally attracts, over a 10-day period in August, about 500,000 people, all unvaccinated, all maskless, all completely ignoring any anti-viral precautions. I remember last year the forlorn image of the lone nurse at the empty COVID-19 testing station at Sturgis.
Sturgis is a small town in sparsely populated Mead County of that State; perhaps the nearest equivalent in Australia might be the annual gathering of ute owners and their vehicles in Deniliquin.
One difference is the Deni Ute Muster, as it is called, attracts only about 25,000 with up to one hundred utes, and it has been cancelled this year, as it was last year – out of respect for the lethal nature of the Virus.
Small town where, when the crowd arrives and leaves, in this case in Sturgis the number of COVID-19 cases shot up. There have been variable estimates of the extent of the spread engineered by the Sturgis participants and the numbers range up to 266,000. But given the reliability of the data, just use the word "substantial" – as good as any semi-quantitative measure.
While that irresponsible Governor of South Dakota rides around pillion at such a festival, herself vaccinated (not in evidence) but maskless (in evidence) what does one expect from a country one spit away from the sinkhole.
In 1788, Sydney was all we had
One matter is evident in the lead up to the election. Both the Prime Minister and the Leader of the Opposition come from the same state, and not only that, but also from suburban Sydney. There is resentment building against NSW; and that is unsurprising given what a target Berejiklian has made for herself, and which may intensify once the shadow cast by ICAC may challenge her "ermine saviour" image promoted by the AFR and subsequently universally lampooned. Again, she is a product of suburban Sydney schooling in North Ryde, and her deputy's stronghold is in Queanbeyan, which may as well be a de facto suburb of Canberra; moreover, conventional suburbia.
I have lived half my life in Victoria and the other half in New South Wales.  I also have been lucky enough to travel widely around Australia during my working life. I remember having to work in Queensland, and that feeling of being labelled a "Mexican", which I soon shed; but on the other hand if the Queenslanders don't like you (which is the politician's lot) it is hard to shed the sombrero.
I have seen images of Albanese in Queensland and he doesn't exactly look in place there; whereas Morrison fits the bill (Queensland has a hearty dose of evangelical happy clappers like himself) at least in the country areas. The number of billboards in rural Queensland telling one that "Jesus saves", would encourage anybody to open a bank account.
As if a prescient sign, a former Albanese sidekick has been booted from his position as Mayor of the Inner West Council, suffering the ignominy of not being able to finish his term in December, when a new council will be elected.
"The name's Bill. Bill Shorten," the kicker line began. "Remember it well. He's a union supremo at the moment. He's pals with both foxes and hounds. He's the face of 21st century Labor. Heading for The Lodge? You better believe it." 
I remember this quote about Bill Shorten. It doesn't get much currency these days.
I am not a great fan of Shorten. From my sources in Melbourne flow streams of negativity. His rise to the leadership was not a pathway which personally I would have taken, but he got there, with all his "zinger" arrogance clearly demonstrating a complete lack of sense of humour in the process. A very unlovely image over seven years, and he lost the election.
Equally unlovely men have had a second chance, but in so doing, they regulated their outer coating – spots and stripes are changed accordingly. When he was young, Shorten's essential meanness was hidden behind a youthful face and a shock of hair. I doubt whether he has changed that much, but he is intelligent, far more than the current Prime Minister and his essential meanness of spirit could carry the Labor Party to victory, given that image of NSW being the teacher's pet and that totally inept performance of his fellow Victorian, Frydenberg, who has continually attacked his own State.
Shorten does not have to be Bob Hope with devastating one liners; he needs to convert his meanness into an image of resilience and show compassion. The baby kissing "aw-shucks" image is not Shorten; leave that to Morrison and his baseball cap.
These are hard times. Once, there was a hard time in Northern Tasmania. I was not close enough to the Beaconsfield mine disaster to know how Shorten was perceived locally at the time – whether a sincerely concerned union official or a silver-tailed blow-in – courtesy of Dick Pratt's private plane. But he was there on the spot, not in Hawaii. Shorten's intuitive response was one of being seen there.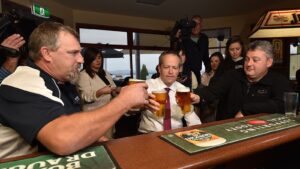 Smart people always learn; and Shorten is smart. Howard learnt; he had the same propensity of shifting alliances – a polite way of putting it. After all, it was said Shorten was in his element in Beaconsfield given his expertise in undermining. This facet of his way up the pole of influence will always dog him; but being likened to a rodent ultimately did not impede Howard's rise to Prime Ministership, where he did a reasonable job. He was fortunate to have Tim Fisher as his Deputy – both, may I add, New South Welshmen but at least Tim's electorate bordered Victoria. This a luxury Morrison does not have.
The Australian government is not the plaything of New South Wales politics. Premier Andrews summed up the resentment "I signed up to a national plan to vaccinate the country, not a plan to vaccinate Sydney." Note Andrews did not say NSW; he said Sydney.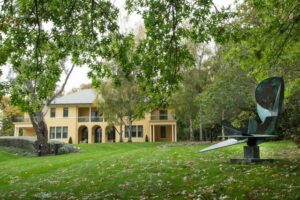 Andrews embodied a bitterness which is palpable around Australia. There is no better symbolism than Morrison going home to Sydney every weekend. He is a Sydneysider; he is not an Australian. The Lodge is where the Prime Minister of Australia resides. The problem is that, as Keating first demonstrated, it is too easy for a Sydney-based Prime Minister to use Kirribilli House as the main residence, not the Lodge. However, Canberra was constructed to symbolise the Australian Federation, not some form of extended Sydney papacy because of the accident of the first settlement, Port Jackson, where Arthur Phillip stuck the Union Jack.
The Prime Minister should test his popularity in Victoria for a start. Victoria gets a new seat at the next Federal election – a safe Labor seat named after Bob Hawke; and the recent redistribution makes the seat of Chisholm even more marginal for the Liberal Party. Especially if it is recommended as an electoral issue that Kirribilli House be opened up for the nation or sold, in order to dispense with the notion that the Federal Government is just an extension of NSW politics. After all, Kirribilli was acquired in 1919 by another NSW-based Prime Minister, Billy Hughes, to prevent the site being redeveloped.
Only since 1956 has it been the place where the Prime Minister could entertain, but not live. However, since the end of 1991 Australia has had NSW-based Prime Ministers except for the Rudd/Gillard six-year era – in other words, over a 30 year period we have had a NSW Prime Minister for 25 of those, and thus surreptitiously turning Kirribilli into the Prime Ministerial residence is outrageous. Canberra was created for that purpose, and the Lodge is the official residence of the Prime Minister, not an apartment when Parliament is sitting. Moreover, it has been recently renovated at a cost of $9m.
What a choice, with the wife and kids with a residence overlooking the Harbour, the Government being seen as not disrupting the children's schooling.  One can see how that resonates in the community – Big Daddy.
Then no matter what, the lights will continue to burn brightly in Kirribilli, with comfy fireside chats with the NSW Premier, especially if the two share the same political affiliation – and the children are playing around at his feet.
Do we really want Albanese to continue this dubious NSW tradition?
You know, the rest of Australia can go hang but Daddy is always home for dinner – and close to Hillsong on Sundays.
Wilcannia on the Darling River
"Jack Best, you should know better."
The woman, a Barkinji elder, had been looking at me strangely for a few minutes as I was talking. I stopped, sheepish as a naughty child.
I realised that what I was saying was trespassing into woman's business.
That was the way.  I was openly admonished. I should have recognised her initial non-verbal scolding.  Aboriginal people are very good on non-verbal communication; the more you work with them, the more you learn how to respond appropriately.
Yet in this instance, it demonstrated that she recognised as a whitefella that I had been trusted by the local Aboriginal population, and my action was not ignorance borne of lack of knowledge; but it had been my unthinking chatter when I had wandered into women's business by describing something I had seen.
As I said, she was a Barkinji elder, her people fine-boned Aboriginals whose land lies along the Darling River.
I spent a considerable amount of time in Wilcannia when I was working in the Far West of NSW. Whether I had any long term impact, perhaps but I doubt it. Nevertheless, I remember a time when the myth was abroad implying that Wilcannia was a dangerous place where you would not want to stop. I never had that feeling.  Yet it has always been very easy to criticise Wilcannia because the town depends on Government funding, one way or another. For a period, there was an attempt to introduce the building trades, complete with a bricklaying machine. Not a success.
Wilcannia is a very circumscribed community. Once a port on the Darling River, it now has a very important place in Australia's heritage, both for Aboriginal people and whitefellas. Whitefellas still lived in the town – when I was there one white nun was still resident in the convent.
There was a very involved white family who had a substantial property on the Darling River, just north of Wilcannia – a beautiful property. When the Darling River is not a dry creek bed or a stream discoloured by algal blooms, it is one of the most beautiful rivers in the world, and a property being on the river had a grandstand view, employing an apt sporting cliché, one of those that riddle our language.
Wilcannia is at a junction of roads going in all directions – the conventional access east-west  via the Barrier Highway; or north along the Darling to Bourke – a rough route through Tilpa and Louth. South, you turn off the Barrier highway and go down through the Manara Hills to Ivanhoe, where I once got off the Indian Pacific at 3am in order to be given a lift back to Wilcannia. Also, I once drove the 800 kilometres from Wilcannia to Melbourne on a Saturday in a Ford Laser without power steering.
Notwithstanding, Wilcannia is a self-contained Aboriginal community, with its buildings reflecting the whitefella heritage. The buildings were constructed of the distinctive cream sandstone from the now overgrown quarry  just out of town. Wilcannia stone has a distinctive cerise streak running through it.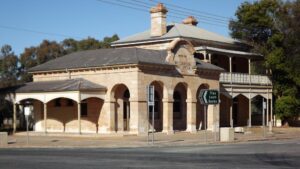 Now Wilcannia is in the middle of the pandemic and, given how circumscribed the community is, it is not surprising that once the Virus arrived there, most of the community were liable to become infected. The vaccination caravan arrived, and while there is a local hospital, there has been no local doctor, although there was someone in the past, who was a bit of a "Doc Holliday".
The Royal Flying Doctor Service (RFDS) provided a clinic several times a week. The local nursing staff were hard-bitten but a generous lot; they had to be because there was a regular client group, who would turn up at all hours of the day or night. While the RFDS was there to pick up emergency cases; there also was always the chance of a woman unexpectedly turning up in labour at the hospital, well into the second stage, since ante-natal care for many of the Indigenous population is under-utilised.
What I find somewhat ironic with the pandemic and the resistance to a dedicated quarantine facility by the NSW Government is the provision of motor homes and tents in Wilcannia to isolate the infected. This is an expensive way of providing a dedicated facility; and it seems to have escaped the media's attention to ask why hasn't the Government been able to produce the same facilities for the infected burghers of the west and south-west of Sydney – early in the outbreak? The pundits would suggest the cost would be prohibitive and nobody would be prepared to dedicate the golf courses, for instance, for this use for the pandemic duration for such a facility.
But why should there be such a positive act of discrimination towards one community and not elsewhere in NSW?    All irony aside, what happens in Wilcannia will be instructive if NSW Health have the wit to engage in the community long term. Why? Because one way or another the whole Wilcannia community will either be vaccinated, be infected or a mixture of both.
Being an isolated community, it would be interesting to see how long the immunity lasts and whether there are differences between those vaccinated and those naturally infected. The problem is the level of trust that the Barkinji give to us whitefellas. I spent many years there on and off as I said, but always recognised how conditional trust is.
My closest contact is dead. He was one of several blackfellas with whom I developed that level of trust; but that was a long time ago. Nevertheless, we did develop a blueprint – an understanding. The lesson for me was that Wilcannia provided an insight into a community caught on the edge of whitefella civilisation. Yet that took years to obtain.
The Ghost of Al Grassby
I was going to give Albanese-bashing a break, but he cannot save himself. The topic was  Australian multi-culture and how his Party had been the centre of multi-cultural advocacy. He instanced Al Grassby as being a promotor of multi-culturism, when a member of Parliament. Al Grassby initially received a great deal of favourable coverage because of his colourful self-portrayal. This face of the Griffith Calabrian N'drangeta was hidden for many years, and it was a very unfavourable way of supporting the candidature of Kristina Keneally to the Lower House to mention Grassby in any way.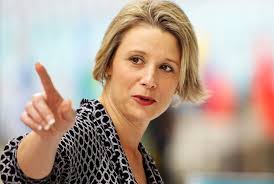 I agree with Paul Keating that she is an acquisition in the Lower House, not the least for having a sharp mind and being articulate at the same time. She leaves some of the dummies who apparently are Ministers in her wake.
It is unsurprising in his enthusiasm for multi-culturism that Albanese failed to mention the exploits of those two multi-cultural warriors, Eddie Obeid and Joe Tripodi, prominent bugbears that Keneally "cut off at the pass".
I am sure Ms Keneally remembers those two examples of Australian multi-culturism during her nightmare Premiership, as she ploughs into her new electorate-in-waiting.
Nevertheless, if she inherits the Home Affairs portfolio under a Labor Government, her experience will be very useful in dealing with a guy called Pezzullo.
King Penguins on the bookshelf
King Penguins were a delightful series of books produced as one of the inspirations of Alan Lane, the founder of Penguin Books. He borrowed the concept from a small German publisher, Insel-Verlag.
Alan Lane started the publication of Penguin books in 1936, where he reprinted books in characteristic pocket editions.
In 1939, the first in this series of King Penguins – "British Birds" appeared.
As Lane said himself: "The aim of the King Penguin is different. These have not been planned to coincide with the public's growing appreciation of art, but rather to appeal to the general liking for illustrated keepsakes of special projects."  Unless you sample these books, that description is less than informative.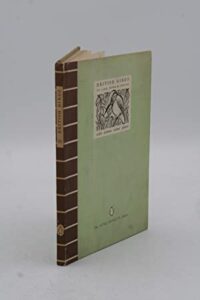 The first book had a pale green cover, with brown solid edges with white streaks between each brick, like ribbons of mortar. The full title British Birds on Lake, River and Stream lies over an inked cartoon of a kingfisher.  There were 16 colour plates taken from John Gould's massive collection of Birds of Great Britain, which extended to seven volumes. In a one shilling crown octavo pocket size book, the King Penguin is an elegant sampler, beautifully presented, of often esoteric subjects. The introductory description of this first one acknowledged  how Gould spent several years in Australia and prepared a 600 plate Birds of Australia and is regarded as the Father of Australian ornithology.
Seventy-six King Penguins and 20 years later, the last King Penguin was published. The subject matter – the Sculpture of the Parthenon. While I enjoyed the British bird book, I'm not big on the Parthenon. But that is the quirky diversity of this set. As recounted in an earlier blog, I used the 1950 King Penguin, Romney Marsh, as a guide to find the various churches deep in this reclaimed Kent marshland.
I now have a complete King Penguin set, the collection of which was started by my father. My father bought Penguin books by the bookcase – adding to his collection every month. Not only Penguins but Pelicans, which were essentially the non-fiction counterpart.  Penguins typically had an orange colour (unless crime, which had a green cover; biography royal blue; travel/adventure crimson). The Pelicans were sky blue in colour and were published from 1937 to 1990. Along the way, when the Penguin Classics were issued, my father never missed one; King Penguins were different. He bought those when he was interested in the subject matter.
Having inherited these, I thought I must try and obtain the full set. The first and easiest option was to buy a full set, and now on eBay to buy a full set the buyer needs about US$1,000. For me, when such international trading entrepôt to tap did not exist, they were much harder to access; it was the thrill of the chase and over about five years, mostly in small secondhand bookshops in England, a complete set was achieved. Some are in better condition than others, but it was the joy of discovery – and inching towards the full set.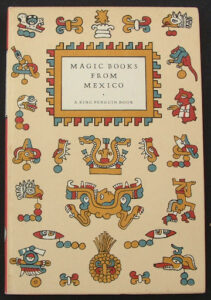 When the last one was collected,  in my case Popular Art in Britain, my feeling of elation at having achieved the goal quickly became followed by a sense bordering on melancholia. What next? An achievement which will not materially change anything.
Yet recently I have found out about another one which I don't have. That was the one reprinted for the Olympics Games in 1968, "Magic Books of Mexico". My collector melancholy has lifted – if only temporarily.
The next venue?
The Pentagon has spent more than $14 trillion on the war in Afghanistan, with "one-third to one-half" of the total going to military contracts, according to a newly released report by the Costs of War Project at Brown University.
According to the report, which outlines the corporate beneficiaries of post-9/11 Pentagon spending, one-quarter to one-third of all contracts in recent years have been awarded to just five major corporations: Lockheed Martin, Boeing, General Dynamics, Raytheon, and Northrop Grumman – From The Boston Globe
After Afghanistan and Vietnam and Korea, coming to a venue near you – 1955, 1975, 2021; or another way 1951, 1965, 2001 – 5 years, 10 years, 20 years. To feed the above corporations, will the next conflict be the real Armageddon – or just 40 years devoted to an exercise in the Defence of Freedom as well as feeding the maw of the above named corporations?
The blood of Afghanistan is barely dry on the American escutcheon before there is more feeding of the maw, with the proposal to infect Australia with nuclear submarine technology. The beneficiary of this Thursday's announcement? General Dynamics. Will anybody ever learn?
The Waste Land has never seemed more relevant.
This decayed hole among the mountains

In the faint moonlight, the grass is singing

Over the tumbled graves, about the chapel

There is the empty chapel, only the wind's home.

It has no windows, and the door swings.
And for chapel, substitute mosque, synagogue, temple or whatever suits your prayer.
Mouse Whisper
How do you make an Armenian cross?
Mention the word accountability!
Or else hire yourself a good carver of khachkars (sounds like a guttural version of cash cow), an example below with the characteristic cross of the Armenian Apostolic Church. If you want to see the eclectic nature of the Christian Church, just wander into the Church of the Holy Sepulchre in Jerusalem. The church territory is carved up between six Christian sects so that the Chapel of Saint Helena is a 12th-century Armenian church contained on the lower level. All mine!
As a paw note, I acknowledge my uncle Charles Arnamousian, for this information.