There are certain misuses of words, some of which make me shudder. I once wrote an essay abut the misuse of "disinterest", frequently used wrongly to express "uninterest", rather than used in its true meaning of being unbiassed. "Uninterest" admittedly is an ugly word.  "Disinterest" has bounced around in the English lexicon, at various stages indeed meaning lack of interest and, given the way the word is now being used, we are destined for another period of change in the meaning of disinterest back to a lack of interest. The transition of such a change in meaning may only generate uninterest if any disinterested observer can be bothered.
My word of the moment is "visitation". I was reminded of the dubious use of the word by Dom, the new NSW Premier. From behind his glittering glasses, he announced that he would be making visitations. Now you and I are mere mortals and thus make visits. "Visitations" are somewhat different. I have never made a visitation. Why?
"Visitation" was first defined in about 1300 (sic), "a visit by an ecclesiastical representative to examine the condition of a parish or abbey" It was derived from Anglo-French visitacioun, based on the Latin visitatio. The supernatural sense of "a sight, apparition, a coming of God to a mortal" arises the middle of the 14th century.
On second thoughts, given his proclivities, maybe it did mean "visitation". The ghosts (or spirits) must conform to social distancing even though they've all been wearing masks for years.
Avoca Hotel
Now who would have thought it?
Avoca Hotel has been included in a pilot scheme on "opening up" Victoria for the fully vaccinated in the wake of the COVID-19 virus pandemic.
My association with the pub started when I was rung up by my cousin and informed that Uncle Frank had died. It was the summer of '72. Frank, one of my mother's seven brothers, had died and the funeral service would be at Redbank in Central Victoria. Would I like to join him and go to the funeral?

The service and burial would be at Redbank, near Avoca near the graveyard. Avoca was the main township in the then Pyrenees Shire, which was the only local government area in Victoria to have a mountain range to itself. That was not quite true because this line of hills was only a spur of the Great Dividing Range.
Frank lived in Avoca and on his small property in the township he kept a flock of sheep.  Since he needed to feed them, he used the Long Paddock which, in this context, was all the roadside vegetation across the Shire and beyond. As a consequence it was affectionately known – through gritted teeth – as Egan's Paddock. So, we went first to Avoca to pay our respects to his widow, who was too frail to attend the service.
After his funeral, everybody stood around, every now and again peering into the grave, as if they wanted to make sure there was nobody knocking to get out. My cousin's black humour; not mine. Someone said that it was good to see how many people had turned up for Frank's funeral, because there wouldn't be a funeral for 60 miles around that Frank would not have attended.
I remember his youngest brother, Charlie, turned up, with braces over his collarless shirt, looking as if he had just come from shearing sheep on the family property. Charlie said he had problems with his eyes. I did not connect that with why he hadn't donned normal funeral clobber.
The yarning would have gone on endlessly if the fire bell hadn't sounded. There was smoke over the hill, and anyway we close relatives wanted to get down to the Avoca pub for a drink. I had never met Uncle Frank, but his son-in-law, known as "Webbie" still touched me for a tenner so he could buy a slab of beer.
When I reflect on that, we were drinking at the pub, so why the extra booze?
There was a great deal of merriment remembering the Frankish eccentricities. Uncle Gordon, who was the eldest brother, a great bloke and a WW1 digger, distinguished himself by drinking one too many and slipping off the bar stool. Fortunately he was caught by us before he hit the floor.
That was my memory of the Avoca pub – the wake for Frank; and of course I never saw my tenner again.
Since that time the area has become well-known for its wines. I remember the first vintages including the brilliant Warrenmang red, with the peppermint taste.
As for the Avoca pub, it has gone a bit upmarket since that summer day so long ago when we buried Frank Egan and drank to his memory.
The Two-Edged Chief Health Officer Role
Continuing on a theme that I have maintained, but undoubtedly one that is difficult to put in place now that two States have been exhausted by the lockdowns – namely selected segregation … quarantine is another word for segregation; imprisonment is another.
It is noteworthy that of all the States, Queensland is building a custom-made quarantine facility at Toowoomba. Queensland has survived by imposing a series of mini-lockdowns, yet neither NSW nor Victoria has dedicated quarantine facilities. Victoria is ostensibly building one, but it has not got much media attention. Of course, NSW has done nothing.
The problem is that politicians are consumed by the short term, and their advisers only reinforce the views of their political masters. Increasingly health policy should be concerned with the preventative aspects of the burden of disease but as I have mentioned many times before, health language is a barrier for most, as is fluency in any language the older one gets. This virus pandemic is not the only public health problem – if not pandemic – that the community will be confronted with in the future.
One of the keystones of inhibiting the spread of disease is to enhance social distancing, and somebody ought to tell the world if there is a better way than segregation. Segregation demands disciplined structuring; hence adequate funding and staffing.
Like many services, where prevention is geared to an anticipated emergency such as police, ambulance and fire brigade, there is potentially substantial downtime. When I reviewed ambulance services some years ago, there was substantial (and, at that time, unproductive) downtime.  As a side but important issue, it is the duty of those responsible for downtime from attending emergencies to assure useful engagement of staff.
However, when downtime is translated as being in an hour long queue to discharge a patient for admission to hospital, that is only as profitable as the use of ambulance officers working as supernumerary carers can be construed. Deficiencies in the hospital admission process being covered up by using the ambulance as a ward on wheels is not the most profitable use of the ambulance service.
Staff in new dedicated quarantine facilities will face the same problem of integration into a wider public health service. Once there were infectious diseases hospitals, but with the rise of economic rationalist vandalism in the eighties and nineties, infectious disease hospitals were one casualty, even despite there being a concurrent AIDS pandemic.   Now the need for dedicated facilities indicates the rebirth of a public health service where care becomes an integral part of the health care system, rather than being reflected as a Greek chorus of epidemiologists where the patient is a scrap of data.
Unfortunately in Australia, for everybody with the merest public health experience and even – or especially – those without any formal training, commentary has become a free-for-all. It is just another of the consequences of the news cycle. People have shifted their position, and as the public health bureaucracy has been sucked into advocacy and prophecy, then it is not surprising that politicians have become irritated.
There is resentment in political circles towards the power accorded to chief health officers – not all, but where the chief health officers have garnered too much attention, albeit becoming cult figures. Generally, they have stuck around for too long – in the spotlight. As a model for balancing the science and the spotlight, Dr Paul Kelly appears to have demonstrated an appropriate mixture, where he chooses his appearance adroitly and leaves the less important public utterances to others. He makes sure that he is conservative in the true sense – of having to be convinced that the course advocated is well-founded to make the change. He stays away from daily pontification.
The Americans consider public health to be a uniformed service; and it is not uncommon to see the US Surgeon-General kitted out thus.
If I were Premier, having made a statement interpreting health policy and the opening up of the State, and a journalist then asked me, as occurred the other day: "What does Dr Chant think…", I know what I would do. Not immediately, but don't look now Dr Chant.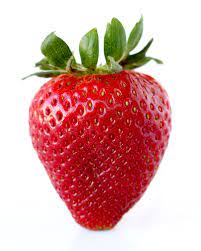 Queensland has sent its Chief Health Officer to be Governor, where she can be important without being important. It should be recognised inter alia that a whole Queensland strawberry crop was trashed in 2018 at the cost of $160m, where Dr Young's advice played a prominent role. As one commentator noted recently on this situation, where needles were found in in strawberries at three sites: "However, in a way, it's actually kind of quaint to be reminded that a public health scare with three reported instances led to a major national response while the largest COVID outbreak and death toll in the country is followed with talk of how soon we can get the pubs back open."
There is talk of the Chief Health Officer's power being curtailed in Victoria, being downgraded; and as for Dr Chant, I would be sure that a promotion awaits her – or her being absorbed as a consultant somewhere.
If the senior positions are downgraded the problem I see is that public health may suffer. Politicians very quickly forget the lessons of the past because in this world the uncertainty of the word "pandemic" has yet to be incorporated into personal ambition and the uncontrollable search for post-political recognition. Another dangerous pandemic.
Nevertheless, whether the power of the senior health officials is downgraded or not, the need for dedicated quarantine facilities or some other effective means of segregating the ill or potentially ill should not be allowed to slip off the policy agenda into a limbo of uninterest.
A Randomised Controlled Trial of One
Voltaran Osteo-Gel is the alias for diclofenac diethylamine – to be rubbed on affected joints 12 hourly. It is one of those potions that bobs up on the television screen where there she is, one moment limping in pain, then next soothingly rubbing the gel on her knee and then nossa running the City to Surf or part thereof. No longer the grimace, now wreathed in smiles with the obligatory male handbag running alongside her, a trail of blue and saffron gossamer dust in her wake.
I have osteoarthritis badly, and also polymyalgia rheumatica – and as such I am a randomised controlled trial of one – it doesn't work for me this way. For years I have been in pain, sometimes agonising, and I assure the punters topical gels don't work for my big joints.
However, small joints, particularly finger joints are a different matter. I have found when I get arthritic pain in these small joints, application of Voltaran works. The reason I have written this piece now is that I developed acute pain in my right little finger the other day, the hand with which I use the mouse.  So, I started to apply the Voltaran and the finger has improved, at least the pain has lessened and the functionality has improved.
I found a review of the efficacy of these gels in the BMJ which in part concluded:
… after excluding industry-funded/sponsored trials, only diclofenac patch was statistically superior to placebo for pain relief and none of the topical NSAIDs was better than placebo for functional improvement. This suggests that the efficacy of topical NSAIDs may be inflated by industry involvement. However, the limited number of remaining non-industry-funded/sponsored trials (only 12 trials for pain relief and 11 trials for functional improvement) may be too small to detect the difference, as these trials were small (ranging from 31 to 179 participants, median size 100). Further non-industry-funded/sponsored trials for topical NSAIDs are still needed, as this is a group of drugs with greater contextual effect than their oral counterparts and it is more difficult to blind participants in trials and hence very easy to inflate their treatment benefits over placebo.
Concentrating on my little finger, what objective evidence have I got for this gel helping. It may be just a self-limiting acute arthritis, part of the joys of having a chronic autoimmune disease. I have not had any trauma, because although I struck my hand on the balustrade which caused an ugly bruise on the back of my hand, my adjacent finger is not bruised.
My other fingers are fine, although at the outset of my encounter with PMR, I did develop a swollen middle finger on the same hand, which improved with application of the gel.
I suppose it could be gout, but no family history, and none of the drugs that I am taking predisposes to gout – well, not in the fine print paper that comes in the drug package.
This conceals a far bigger problem –
Namely the privileged place pharmacists have in our society. Having been for a time closely associated with the pharmacists for part of my professional life, I consider they are a very much the curate's egg.
Pharmacists are, in the main, shopkeepers. Yet as result of a concerted effort to strengthen an academic basis for pharmacy from just a cohort of those working in hospitals and who believed that pharmacy had moved from apothecary status, learning in a university environment replaced the apprentice structure of the profession.
My year of medicine was the last year where we were taught materia medica – the fancy name for compounding pills, potions, unguenta and tonics. I always remember "extract of male fern" as the quaint talisman for this ancient art of sorcery. The next year, materia medica was replaced by "pharmacology". This change encapsulated the change in the teaching of pharmacy students towards a firm evidential basis.
Yet while this expanded the academic profile of pharmacy, the cornerstone of pharmacy remained the shopfront. Pharmacists have been a protected species; I remember when Ipana toothpaste was only sold by pharmacists. Yet in those days pharmacies still sold cigarettes.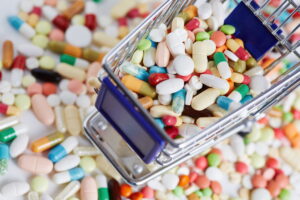 The advent of modern pharmacology, heralded by the development of antibiotics – a major influence – changed the whole face of therapy. Not that certain plant-derived substances, like digitalis, did not work; many of the other medicaments in the pharmacy operated on their placebo effect. This still holds true in so much of the goods being peddled these days, often with outrageous and erroneous claims. The vitamin industry is one such area where the legitimate role of these substances has been subverted into some magical beneficence, to say nothing of serious profits. What I find particularly objectionable is the advertisements depicting whole families, their shopping carts laden with an array of placebo, gaily trotting off to a world of drug habituation and advertisements promoting "chewy vitamins" for children, as if pill popping – or gummy chewing – should be a normal part of growing up.
The pernicious influence extends to the growth of addictive drugs, as witness the use of OxyContin and other similar drugs, another disgrace shared across the whole of the health professions. I believe the excesses of some of the community pharmacies should be trimmed, especially among the warehouse chains where professional ethics can seem very threadbare. Any claims about these arrays of so-called natural remedies should be evidence-based and not some exercise of necromancy, dressed up as beautiful young women.
The Pharmacy Guild has lobbied hard and successfully for the maintenance of their position in the community. The periodic Pharmacy Agreements between the Federal Government and the Guild in relation to reimbursement under the Pharmaceutical Benefits Scheme (PBS) have always been generous.
At the same time, community pharmacies have continued to sell all these peripheral placebos, as well as cosmetics, toys, sweets – in fact almost anything that can vaguely be associated with perceived wellbeing. Inevitably this has led to the growth of the pharmacy warehouse; and I wonder why the advertisements peddled by some of these outlets have not been curtailed by the Therapeutic Goods Administration (TGA). But then organised pharmacy has strong buying power – particularly of political parties where the industry has been and remains a significant donor.
The community pharmacy, despite its lobbying power and probably over-privileged and over-subsidised place in the community, should not be underestimated as being perceived as the true community health centre for much of the community. The fact that there have been those in the Liberal Party who see them as outpost of the Party because of the innate business conservatism of many of the pharmacists should not be used to deny its important role in community health.
Another conservative force, the medical profession, is always paranoid when they perceive pharmacists creeping onto what the profession considers its territory. I always took a lead from my father who, even more than 60 years ago, had the pharmacy next door where he could pop in and get advice, where "out the back" he could discuss the appropriate course of action for patients with complex or difficult conditions. As my father and the pharmacist, Jim Beovich, demonstrated over many years, it was such a rich symbiotic relationship.
The community pharmacy's involvement with the national vaccination program has been a success. Hence the apparent success of this public health intervention should be written up as evidence of what succeeds and what does not, so it can be incorporated into a policy framework which is not lost. So much corporate memory has been lost, as I can well attest, with the unnecessary need to re-invent the process because of the lack of corporate memory, a common and disastrous fault of modern bureaucracy.
Individual pharmacists are influential in their community. The community pays a price for the Pharmacy Guild's easy access to that. What is important is to ensure that the methodology for setting prices being paid for prescription pharmaceuticals is transparent and not obfuscated so the community pays more than is reasonable.  Influence through lobbying for political gain is always an essential part of the curate's egg's yolk, no matter the standing of the profession, even at a time of beatification of the profession, which inevitably will occur with the success of the vaccination program. Just because the Gorgon, Big Pharma is standing behind you with an outrageous price schedule is no excuse for just passing it in without protest to us punters.
The musical instrument called "hydrodaktulopsychicharmonica"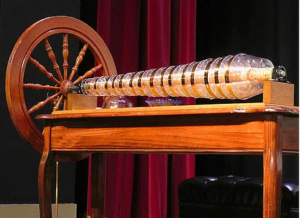 I could not resist heading a piece with the longest name for any musical instrument currently being played somewhere in the world.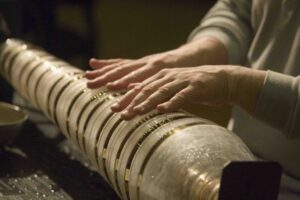 I am no muso. I remember someone mentioned that I could have made a bass if I had not been totally tone deaf. I tried playing the recorder as we all did; and even moved to the clarinet. Mercifully, this was a very small affliction on Australian ears.
Knowledge of this headline word had come from my being apprised of the town of Castelfidardo in Le Marche, one of the lesser known regions of Italy south of Emilio-Romagna on the Adriatic Coast.  Castelfildardo is a town where piano accordions are made and have been made since the beginning of the 19th century, whether in mahogany or maple. They also have dabbled in the manufacture of "armonice" of which the above longest word for a musical instrument – the glass harmonica – is a subset.
Now this is apparently the only reliable place in the world to get this instrument repaired, and it takes three months. Added to this the creatori di fisarmoniche are a dying breed because it is an Italian trait to take your skill to your grave without telling anybody. It does have an effect!
Years ago, I can remember the accordion was a common instrument and, in my youth, Lou Toppano was both its virtuoso and its public face within Australia with his TV appearances. Piano accordions were associated with various ethnic groups. Toppano tried to project the sophisticated sleekness of the Latin amante.  But the invariable characteristic was the smile, the smile when you had this lump of wood and metal weighing between 5 and 14 kilograms on your chest – and you were expected to play it! The accordion fell out of favour with rock n roll; it is said that the bass electric guitar was the instrument that often replaced the accordion in the band.
Somebody who I hold dear admitted she played it when she was young but said that if I wanted to shame her, I would not further identify her. Such a reaction shows how the accordion player has become somewhat of a caricature.
Thus, I was intrigued by an article in the Boston Globe by a young professional accordionist. By and large optimistic in tone, she nevertheless commented on how difficult it was to maintain the accordion in working condition, but she had been lucky to find a repairer in New Jersey.
She indicated in her article how specialised was repair of accordions, which would probably be a disincentive for those who found their grandparents' accordion as a dusty relic. It is one of the most difficult instruments to play.
But if you think that playing the instrument is difficult, don't step on it or throw it against the wall or fall over and be pinned by it. Here is an annotated repair requirement, according to the author of the article, with that unsurprising name of Madonna.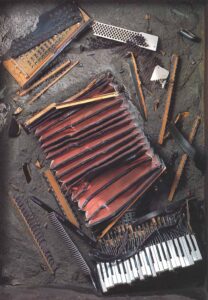 First is the know-how; second is spare parts such as keys, reed valves (usually leather strips), and metal rods; and third is tools, though most of these can't be found at your average hardware store. Tools like a set of bellows to test reeds without having to put the whole instrument back together again; a setup to melt wax at a low enough temperature to set reeds without burning them; maintenance and tuning tools that look like what a dentist might use to scrape plaque off someone's teeth; even a tray that indexes bass buttons (so there is no confusion of removal order). 
So, there you are – a trip through the Accordion Keys; intriguing when you realise that there had been the demise of an instrument that you never really missed – except that when the strolling accordion player, with the risus sardonicus, is headed for your restaurant table, you knew it was time for a toilet break.
Blue on Blue
Giuliano Cecchinelli is busy these days, as is everyone at Buttura & Gherardi Granite Artisans in Barre, Vt., one of about 20 manufacturers of headstones and other memorials in and near this city of 9,000, which styles itself the "granite center of the world." 
The pandemic's staggering death toll, now approaching 700,000 nationwide, is only part of the reason for the rising demand. It's also driven by baby boomers who are looking ahead, ordering monuments, and deciding how they and their families will be commemorated after death, Gherardi said
The Boston Globe often has these little vignettes. What is it with the Italians and cemeteries? When I read this, I remember the bluestone quarry which, like all bluestone quarries, is memorable for just that – the blueness, especially when the first of these quarries that I ever saw was in Vermont, a closed quarry, the stone left there in all its sombre yet striking solitude, water slowly filling it up.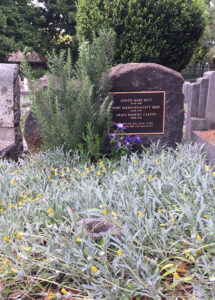 When I decided that my late parents should have some recognition and a High Celtic Cross was beyond my means and a tad over-the-top anyway – apart from which, I found those traditional grey monumental slabs so cold and depressing – I decided that I would place a bluestone rock as the headstone.
After all, if Victoria ever decided to have a State rock, it would surely be bluestone. My school was a bluestone pile, but it was only one of many buildings built in the latter part of the 19th century.  Other buildings used it for the foundations and for the many cobbled streets, lanes and alleyways were laid out in bluestone. This rock allows for water drainage and prevents the growth of weeds.
So, we went out to one of Italian stone masons whose sites dot the outer northern suburbs of Melbourne. The headstone we chose was a lump of bluestone rock, neither sculpted nor moulded in any way. Just a simple recognition of this stone which forms much of olivine basalt rock which covers the ancient volcanic Victorian plains, one of the biggest in the World. The prevalence of bluestone gives Victoria that image of a conservative sobriety with architecture distinguished by its blue-black stone buildings.
From the beginning of Melbourne, bluestone quarries were opened throughout what is now Melbourne suburbia. Most of these had closed well before I was born. Out of curiosity I eventually went to see one remaining bluestone quarry near Tylden in Central Victoria, I was impressed by the majestic slabs of blue rock, I suppose because it was so much a part of my life for 12 years from first grade.  Recent pictures are disappointing because the quarry no longer has that air of a familiar majesty, but now resembles just any open cut mine.
Nevertheless, what's in a name? Victorian bluestone is completely different geologically from that of Vermont or indeed that of Eastern USA, which is basically a residue of glaciers namely schist, but not the basalt from an ancient volcanic origin. My eye being attracted to the article of Giuliano Cecchinelli only goes to show what a little vignette can do.
I'm still learning; and that is the real vignette.
Mouse Whisper
O trava-linguas
Eu
Não Quero
O Queijo
No meu Queixo                  … Que, zero?