"I rarely post on Facebook, but I feel compelled to comment on the large number of unvaccinated people there are. Many think that is awful. But the more I have thought about it, the more I conclude it may be the best thing that has happened to the human race in several centuries.
Those who choose not to vaccinate are, and will continue to be, the vast majority of those who contract COVID-19, as well as the majority of those who die. While I feel sorry for the friends and families of those people, in the long term that may be the best thing that has happened to the human race in a long time.
By weeding out the dumbest of our people, the average intelligence of our race will clearly improve!! So look on the bright side—the human race will be better off in the long term with the dumbest of our people being the largest bloc of deaths!!!"
So wrote my American mate.
It demonstrates that the ferocity, which is consuming American society, being played out between those in favour of vaccination and the antivaxxers. Thinking about this invective I am reminded that my forebears survived the Black Death. But so did those of everyone who is living at present, even the progenitors of the anti-vaxxers. On this basis, some of these survivors proliferated, so stupidity is never totally extinguished.
Do I disapprove of anything sent above? Well, I do think the multiple exclamation marks are a bit over the top.
Seriously, despite the robustness of the comments, I genuinely worry about any suggestion of eugenics, for whatever reason, even in the case of America given the action of the disgusting Trump in dumbing down the community over the past four years and dismissing the seriousness of this pandemic.
Tales from the South Seas
South Sea Islanders have always seemed to me to get the rough end of the pineapple, as it were.  This mob is largely confined to the sugar growing areas of Queensland. Mostly, they have been ignored, despite the appalling way their ancestors were treated. Their forefathers were the victims of blackbirding, the trade in men mostly, from modern day Vanuatu and the Solomon Islands, who were kidnapped, transported to Queensland and northern NSW, where they cut sugar cane.
Most were repatriated in the early years of our Federation, but a number remained – the actual figure being a subject of conjecture. From a peak of 60,000, the estimate now is about 5,000 although how rubbery that figure is, who knows.
When South Sea Islander leaders, Faith Bandler and Dr Evelyn Scott, died, politicians, the media and the wider community labelled both as Indigenous activists and gave no recognition to their South Sea Islander heritage.
Later, on other hand, when Dr Bonita Mabo died, she was widely recognised as a leading Australian South Sea Islander activist, also involved in Indigenous activism.
Therefore, the recent very public apology by the Mayor of Bundaberg, Jack Dempsey, to the South Sea Islanders reinforced the success of the Islanders over the last generation or two in educating their fellow Australians about their existence.
Australia flies both the Aboriginal and Torres Islander flags widely, but who recognises the South Sea islander flag? The argument may be that they are an insignificant number, but then if you apply that rule, the Aboriginal population and even more so the Torres Strait Islanders would be similarly considered given their respectively small percentages of the whole population.
The root problem goes back to the 1975 report of Australian Law Reform Commission where South Sea Islanders' claims for recognition were dismissed contemptuously.
I am sure that Rugby League fans would dispute this, given that one of the greatest Rugby League players ever was Mal Meninga, himself of South Sea Islander heritage. He is not the only one.
In my 2017 book I wrote about the experiences of a young Philip Morey, when he had worked on the then New Hebrides island of Erromanga between 1932 and 1934. Here he had encountered a man who had been taken to Queensland as a youth who, after 40 years, returned to his village on Erromanga. The exchange between the young Australian and the old native needs no further commentary. It is nevertheless instructive. The extract starts with Morey asking a question while the old man was harvesting his plot of sweet potato.
"What was life here like when you were a small boy?" 
The dreaminess reappeared in the old man's cadence. "Son, that was a long, long time ago." The dreaminess vanished as quickly as it had come and edginess came into his voice. "I was less than twenty years old when the boat took me to Queensland. It was not even Australia then — just a group of colonies where you white men wanted me to make you some money. And I did. You know, I cut cedar and kauri for a shilling a hundred foot. I even worked on cattle stations."
The old man drew a circle in the dirt.
"The pay wasn't much, but I made enough money to rent fifteen acres and a farm in Northern New South Wales — on the Clarence. Married a white woman." He stopped.
Philip thought he expected a question about mixed marriage, but miscegenation did not trouble Philip. He had read too much French literature to share the English fear of mixing skin colours. The French were very much more tolerant. He wondered whether there was a Creole culture in this strangely governed group of islands. 
Philip was quiet as he pondered this old fellow who had lived forty years among white people and who, after twenty years back on the island of his birth, could still speak fluent English. He had lived and worked under white men's rule in a white man's house with a white woman as his wife. He had seen and enjoyed the comforts and pains of civilization. Now he was living in a dirty and dilapidated old native hut wearing a dented old hat and a dirty threadbare loincloth.
He thought, so much for forty years in Australia!
The old man turned as if he felt Philip's final thought as a laceration. 
"Son, civilization is not only in the eye of the white man." His clouded eyes belied the directness, the clarity of the comment.
"You know what made me come home?" The old man continued without waiting for any acknowledgement. "I had learned enough about the way you white men handle your riches — you are always selling that lie to others to make even more for yourselves. I found out what civilization was all about. I lived as a white man — I saved and then I gambled money that I had earned on making money that would come without me earning it. What do you call it? Dividends? Interest? It has taken a long time for me to forget the words of deceit." 
Philip thought that the way he said "deceit", with his teeth clenched, was an expression of repugnance at a life he had once tried to embrace. 
"I lost my money," the old man continued. "Any money I had got over that first twenty years went in the 1891 bank crash. Lost my farm, lost my living — lost my wife. Went back to the cane fields. But that life is for a young man, and my back started to give out. In the end, in my last ten years in your newly created country, I made enough to live on, but when I came home I left every penny in there — in your Australia.
What this man did not say, because there is no record of him having any children, was when the descendent of the first wave of South Sea islanders was repatriated, many of them were the product of mixed marriages, particularly with Aboriginal women. They suffered discrimination from the locals, who were of Melanesian stock. Strange world. Nevertheless, when I visited the Torres Strait, the comment was made that Torres Strait Islanders discriminated against those who lived on Horn Island, who were predominantly Aboriginal.
During World War 11 for instance, as an example of interracial discrimination, it was reported that while only earning one-third pay compared to whites, Torres Strait Islanders were compensated at a higher rate than Aboriginal soldiers. The Australian army viewed Torres Strait soldiers equal in combat with white soldiers, while they considered Aboriginal soldiers to be liabilities.
The experience the Erromanga man had in Australia from his first-hand account does not mention any discrimination – only that he lost all his money and his wife, and yet had returned home, content with obvious wisdom gained.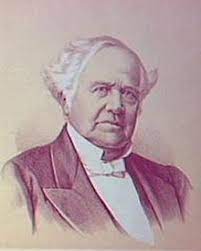 Nevertheless, even today, one matter rankles with me. At a time when the world is dishonouring slave traders, there is no move to change the name of Townsville away from one of the most notorious slave traders of the South Pacific, Robert Towns. He was British born and now is buried on Castle Hill. There has been some protest, but that has been ignored. Just imagine if Towns had been associated with an Aboriginal massacre.
I suppose it is a part of the Australian diaspora that we have a large regional city named for a mass murderer.
On what was the Vanuatu National Day, the last word should go Waskam Davis, whose forebears came from Tanna, one of the southern islands of Vanuatu. In response to the apology from the Bundaberg Mayor, she said: "We've grown up watching this struggle for recognition, and also working alongside our Aboriginal Torres Strait Islander families for greater recognition, greater inclusion, better outcomes for our collective communities". 
Well, they could start by renaming Townsville. After all, we were once New Holland.
God, I am sick of these people
One source has suggested that vaccine supply logistics has been a form of a Ponzi scheme, although in this case there was a lot of smoke and mirrors about non-existent stores of vaccines or those sitting, waiting to be validated, coupled with much encouragement to "book a vaccination". 
Such a comment displays a dangerous lack of confidence in Government.
Soldiers are joining police on the streets to ensure compliance, which has been sadly lacking in those suburbs where there has been a high immigrant population.  Those who have used their migrant groups to establish their petty satraps in local government, these so-called community leaders, have failed to accept the responsibility of both reassuring the population and reinforcing the compliance message. These community leaders should be accompanying the police and the soldiers in walking the streets, instead of braying from the sidelines.  Instead of explaining that Australia is at war with a Virus, which has killed or maimed millions of people across the World, and that this involves everyone making hard decisions about their lives in the short term, these so-called community leaders are selling this confected tripe that these people have fled from war torn countries and these immigrants will be totally blown out of their minds if they see soldiers on their streets.
Why are they doing this? Why are they sabotaging the State Government?
There are a number of reasons. I would hate to say that it is easy to whinge and in effect do bugger all. After all, do people go into local government primarily to help others?
There is a lack of leadership. The face of a Prime Minister who acts like a Cheshire cat with that very distinctive smirk, but whose default button is the media release and blame shifting.
Then there is the Premier, who is completely hapless, talks too much, has had a pet albatross called Darryl still bobbing around in this ocean of discontent, and an expertise in document shredding to list some of her achievements.  Perhaps I have missed something but there is nothing Churchillian in her desperation.  Her default button is "on the best medical advice".
Therefore, the blame is shifted onto Kerry Chant who has shown, as I have said previously, remarkable resilience. However, everybody has his or her breaking point, especially if the contact tracing system, however well organised, is being overwhelmed.
It should be recognised that one positive outcome in NSW has been the QR code, originally devised in Japan in 1994, which was introduced after a month-long trial in Dubbo last year.
All Ministers of Health should be ensuring that the rest of the health system is working, and there are worrying signs. The problem is that all health bureaucracies are steeped in people who may know the regulations, but as I have written before, "health" is a separate language. In time, bureaucrats learn to speak "pidgin" health. While the NSW Health Minister is suitably authoritarian, he gives the impression he is not across his portfolio despite being the Minister for four years.
The key quality of a strong health minister is being able to speak fluent Health, as this is the major defence against the central agencies always wanting to trim the health budget. The problem for health ministers is that on most occasions the central agencies "plant" their own bureaucrat in the health portfolio to do their bidding. As an example, you don't have to look past Jane Halton when she was Secretary of the Commonwealth Health Department.
As for the current Federal Minister of Health, he has presided over a failed app, a failed social marketing advertising strategy and a collection of mates getting jobs in relation to the failed logistics of distribution of the vaccine. The result is that there has been a series of poor decisions in choosing vaccines, a disjointed rollout of vaccines and, in regard the aged care portfolio, just a schemozzle when, with little additional effort, the workforce could have been vaccinated at the time of the vaccination of the residents. It does not help when the general in charge of the vaccine distribution looks as if he is about to cry at any moment.
There are so many opinions flying about that it is time to call a halt. Instead of this so-called national cabinet as seeming to be an exercise in shoring up fiefdoms and ensuring every political leader has their own pet scapegoat, it is time for political games to stop for the good of Australia.
As an example of this is the numbers flying about from the modellers about the percentage of those vaccinated which will enable Australia to move through the putative phases. The Doherty mob were asked by Government to provide an indicative figure to minimise lockdown. Fair enough – clear direction. But it seemed to let loose a storm of academic babble.  It is time for the academics to stop thinking this pandemic is a research conference.  The problem in a world of imperfect information is to know what to believe, leaving a confused community which eventually stops listening.
The country needs now:
A national contact tracing system. Here I agree with Stephen Duckett's opinion piece in the SMH. Those of both NSW and Victoria have been tested. The initially woeful Victorian system was rectified; the NSW system has been resilient. If we had a national system, then it would signal that the Federation lives. Those who are starting to question the NSW system must recognise that if enough stress is put on a system, it will break. It needs continual engineering not scapegoating.
Custom made quarantine facilities, along the lines of Howard Springs, where there have been no recorded breaches, are essential. Its success was evident from the very start with the repatriation from Wuhan. Of course, whenever the profit motives intrude, as they did with the hotel quarantine, disaster follows, and thus the decision to look after one sector may end with the whole business sector compromised. The absurdity of continuing to talk about building them while doing virtually nothing is breathtaking. Endless useless contracts have been given to consultants over the past year; if the private sector as epitomised by the Wagner Brothers had been contracted to construct quarantine facilities they would have been in operation months ago.
The logistics of timely supply of testing materials and vaccines needs to be properly organised so it isn't used as a conduit to just give taxpayers' money to mates. Maybe somebody should take a lesson from Essington Lewis' playbook from World War 11. If we had these turkeys in charge then, each State would have raised its own militia and Tasmanians would be making sake instead of gin.
The evidence of the best venue/s in which to distribute the vaccine and the need to have a national disaster plan using the evidence gained from this pandemic, particularly in the use of masks and hand sanitiser.
The QR code system, which has been an example of success, should be made uniform and compulsory across Australia. The communication strategy, the failure to acknowledge the app dud, and instead of subjecting the whole community communication strategy to public scrutiny, it will be buried from scrutiny to the overall national detriment. There have been some spectacular successes in social marketing campaigns in the past. Remember the success of the NSW anti-drink driving campaign orchestrated by the incomparable John Bevins.
Recognition of the danger of the lockdown and border closures where there is no uniform national control by the Federal Government. Say NSW decides to loosen all restrictions a lá Boris, in conflict with the other States with harsher restrictions, then there is the potential for community chaos and a fractured Federation presided over by an impotent Federal government. The actions of the West Australian Premier in particular fill me with a sense of foreboding; Australia does not need a re-enactment of the 1890s.
One of the great successes Wooldridge had when he was Commonwealth Minister of Health was improving the vaccine rate across Australia. I recognise he has had a chequered history since he left that job, but it has not stopped him from advising Hunt, particularly in the way the Pharmaceutical Benefits Scheme can be nuanced.
I wonder whether he would agree with "jab" as part of the politician's lexicon, and if there is hesitancy, the best place to test this in schools is to make it compulsory for all children, say at 12, to be vaccinated against COVID-19. Once you introduce a program into schools, then it is a perfect road to eradication – rubella and polio are prime examples, or have the current policymakers forgotten about those scourges? Such a decision would reinforce some of the calls to redirect inoculation to the young.
In the interim, give the residue of children aged between 12 and 18 the vaccine. It is only a matter of organisation to get them all vaccinated – and incidentally a good way to identify those among the parents who are avowed anti-vaxxers and those who are just hesitant.
While it has been admirable that the Government has concentrated on the elderly, the assumption being we are the most vulnerable, and therefore vaccination is a community anodyne for not clogging the acute hospitals with the most unproductive sector of the community, particularly applying to the intensive care units. Any COVID-19 patient admitted to hospital can spread the nightmare.
Another matter is the long-term morbidity, which will contribute to the cost on the system. The post-viral syndrome is protean in its manifestations and it seems that COVID-19 can be particularly severe. Then there is the murky world of the auto-immune disease, and having a chronic auto-immune disease myself, I would not flirt with the disease, with preferably having a choice of vaccine. My second injection is due tomorrow.
The overarching concern, despite much work being done in relation to SARs vaccine development in the past 15 years, none of them have had the usual level of testing that most vaccines undergo before being approved for usage. This is the baggage which Australia has, given investment in the Queensland dud and the almost exclusive Governmental preference for the AstraZeneca vaccine.  That is the risk one takes when there is urgency, and where hindsight is a wonderful attribute.
Hence, with long-term morbidity, there will always be the search for a cure. Given the nonsense in relation to bleach, zinc, ivermectin and hydroxychloroquine and whatever, it is still important that all treatments are not dismissed.  The example of the nucleotide, remdesivir with the associated use of cortisone has received attention and seems to have some role in the most serious cases, but there needs to be more convincing data.
Finally, one area which has remained relatively untouched in the mountain of commentary is the Therapeutic Goods Administration (TGA). It should not be forgotten in any national review. Here Australia is in a pandemic and there is the spectacle of national chemist chains peddling the usual remedies for the common cold and other respiratory complaints on national television every night. Most remedies have been shown not to work, and normally can be tolerated, but this is a pandemic, and mixed messaging needs to be eliminated – not gaily spouted on national television. The medical advice is to be COVID-19 tested if you have "the most minimal of symptoms". Yet the advertisements are full of contradictory advice encouraging use of ineffective patent medicines that are likely to delay being tested for COVID-19.
The problem is that the Commonwealth Department of Health's Health Products Regulation Group needs a large shakeup. The current deputy secretary in charge, John Skerrett, is in a long line of bureaucrats who, in the words of the Health Department, contribute to the stewardship of Australia's health system. Exactly! It was one area which, in hindsight, I should have weighed in when I had some influence in the area.
In all, public health specialists sit uneasily with business community. There are few bridges. An American view was that the public health specialists are Democrats and Business Republicans. It has been shown in the unfortunate politicisation of this pandemic, particularly in the United States.
There's business, and then there's seriously good business.
Victoria, with its vocal proponent Peter Doherty, is pushing ahead with plans for an mRNA research and production capacity in Australia. Of course, the race is on internationally.  After the spectacular success of the Pfizer and Moderna vaccines, Sanofi announced on June 29th that it will invest more than USD475 million a year to develop mRNA vaccines against other diseases, and much of the work will be done in Cambridge, a suburb of Boston in Massachusetts
Sanofi is creating a vaccines mRNA Centre of Excellence that will employ 400 people both there and in Lyon, France. The French pharmaceutical firm has about 4,200 employees in Massachusetts. Sanofi hopes to have at least six potential vaccines to test in clinical trials by 2025 against a range of diseases.
While Johnson & Johnson and AstraZeneca both vowed to sell their vaccines on a non-profit basis during the pandemic, Moderna, which has never made a profit and has no other products on the market, decided to sell its vaccine at a profit, as did Pfizer, notwithstanding that it didn't need the profits because of its already healthy bottom line. Last year Pfizer showed USD9.6bn in profits, before the COVID-19 vaccine. In the first three months of this year the COVID-19 vaccine delivered USD3.5bn of revenue.
And that is just the start. Like the eponymous Magic Pudding, the vaccine is expected to keep generating significant revenue, especially because of the likely need for regular booster shots, already before the FDA. Pfizer has said it expects its vaccine to generate USD26bn in revenue this year and the company has been signing supply deals with governments as far out as 2024. Nice work if you can get it.
Just an addendum
I could not agree more with Gideon Haigh's comment made last Sunday about the nature and future of the Olympic Games, much in the same vein as I wrote about last week. The euphoria generated by the number of Australian gold medals in the first week made those who reckon that the Olympic Games is now in need of a thorough overhaul seem like the Grinch. The Games have provided a degree of fairy tale theatre for those of us caught in the lockdown.
The problem is that life has many airheads, often former Olympians who "are on the tit" directly or living a life that they once had in amongst the gaiety of the Games, not to mention the close contacts that some have made and persisted.  What do they call it?  Yes, the Olympic Family.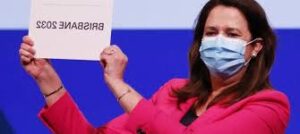 Apart from hubris, there is no reason for that appalling decision of the Queensland Premier to commit to the same contract which has left the IOC again wallowing in cash, when it was clearly on its knees. Here, the host city and, on this occasion because we have a drongo Federal Government prepared to cough up 50 per cent, every taxpayer in Australia will be saddled with debt. A form of neoliberal communism, you may ask. Don't bother.
It was interesting to note that the residual Sydney Games debt is still bouncing around 20 years after the end of those Games.
The country, particularly Queensland, may come to curse Coates, who will be 82 when the Games come around – or dead.  Coates may think he has fenced his legacy, but as I said last week, in 2032 there will be a different World. Indeed, fire-fighting may have become an Olympic sport by then.
And by the way, that winner of the mens' 100 metres the other day, from the vantage point of mia sedia in salotto, appeared to have the physiognomy of the Canadian Ben Johnson.  He certainly has made massive strides, as they say, over a short time, as distinct from the IOC. Could have been something in the tagliatelle.
Mouse Whisper
As my cousin Camundongo from Lisbon has warned me that before entering the swimming pool remember to circumflex since:
If in Maio
You want on whim
To decide to swim
Remember to wear your Maiô