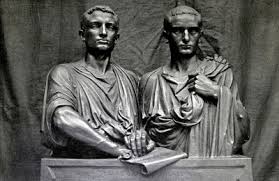 I remember in my wanderings through ancient history, that I heard the aphorism the mob that creates you tears you down. From my fading memory, I believe it referred to the Gracchi brothers, Tiberius and Gaius. They were Roman populists in the style of "Make Rome Great Again" populism of the second century BC, but unlike Trump they had an agenda beyond shallow slogans and self-aggrandisement. They were interested in land reform and giving slaves a better deal. It is a scenario which has been repeated through the course of human history, but I've always associated the saying with the Gracchi brothers, because they were both beaten to death at different times – one of them being killed by a slave and the other by a chair leg.
In a way, egged on by Trump who then went back to watch his incitement on television rather than leading the mob, as one would expect for someone intent on making himself Great, the mob attack on the Capitol had its roots with the Gracchi. That mob has unwittingly destroyed Trump. To the people who matter, those who run American golf, erasing him is the greatest death for the narcissist – the most potent way for a mob to destroy him, this coward narcissist. He even fears germs.  But the people he wanted to impress because of the control over his mob are on their way to an FBI charge sheet.
Those of us who have grown up in a democracy, even as we were born into a time when Hitler was rampaging across Europe, Stalin was quietly executing on sight anybody who disagreed with him and Franco was twisting his heel on the Spanish Republic, have watched from afar.  Since 1945, we have seen America become the tar baby in too many wars just to maintain some mythical machismo "greatness". Trump has allowed the country to be pulled down even further.
He has no way to go, because the fate of most narcissistic unhinged populists is death by the mob that constructed them.
He should be reminded of Mussolini, hung upside down with his mistress in Milan, like a slab of meat on an abattoir hook.  Already metaphorically, they have done that. Trump's only exit will be an ornate box, his pall bearers being those to whom he has awarded the Legion of Merit – or pardoned.
For my part I would not want to be the watcher on a cast iron balcony if Tinpot Trumpism leads to the burial of America which, despite its flaws, so epitomises the best of Democracy.
Craig Reucassel
He is a very personable man but wasted. Why? Because he is not taken seriously. After all, his bio says "comedian".  The problem is that he presents a very important subject in a very engaging manner. He employs stunts, but the problem with a stunt is that when it is over it leaves no residue.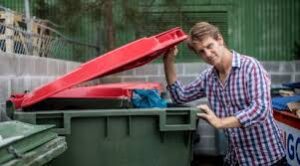 Craig Reucassel is a serious person. I have no doubt about that. However, he is one of the Chasers and seen as an iconoclastic entertainer. When he pursued the Prime Minister, he was cast back in his role of one of the "Chasers", a humorous irritant. In fact, what he did show very clearly was the authoritarian, humourless nature of the current Prime Minister, unwilling to confront without the public relations machinery. This inability to face up to people was clearly shown in his visit to Cobargo during the bushfires.  Since then, he has had to have a crafted scenario, and he uses the lectern and the microphone to project this crafted image.
It was so different from the time Reucassel confronted John Howard with a plastic axe to jokingly test the Prime Minister's security arrangements and asked for a hug – Howard provided him with it. So different, but then Howard was not a one-dimensional man, despite those who sought to paint him one shade of grey.
But is it enough to try and demonstrate the foibles of the Prime Minister when you are outside the Court by clowning? After all, the fool was an integral part of many a mediaeval court. The fool  was an "insider".
Reucassel should be in Parliament. He is far smarter for instance than another entertainer Peter Garrett, whose lack of intelligence and guile was soon shown up in his short parliamentary career.
Reucassel has built a reputation with his on war on waste, but eventually he will need to tackle the hard end of what we all want – the formation of a national policy and its implementation. The world cannot continue to accumulate waste. Waste management once could be sloughed off to China, but no more. The sea is now yielding our waste, and while having the annual Clean Up Australia days in March may make the community feel good, obviously the awareness created by such days has not been translated to a national change in behaviour.
I once was asked to review single-use medical equipment and report on those that would be economic to reuse. Of all the instruments that were reviewed, the re-use of only one could be justified in economic terms.  For the rest, to buy a new instrument rather than sterilise for re-use was the most economic outcome. The arguments to which government listened were economic; it was not an era where degradation of single-use instruments was a serious consideration.  It was the era of fear of "mad cow disease" and deadly unseen prions in the nervous system, which resisted conventional sterilisation procedures. Thus, re-use was surrounded by bogeys, some of which have been answered or rendered less relevant by technological advances providing alternative outcomes.
There are parliamentarians who attention-seek by performing stunts. These chaps are variously labelled "eccentric", "lovable" and all the words you don't want when you desire to be considered serious.
In any event Reucassel, with his intrinsic sense of the ridiculous, would make a perfect parliamentarian. Watching him he has a touch of the ironies which adds to his charm. There is one caveat, irony does not read well in Hansard – the printed word misses the inflection.
I think his ideas and objectives are correct, but he needs a legislative platform to achieve it. Time to stop the destruction of this planet being considered a big gag.  There is so much social media – too much communication static for that to be achieved by his current course of action.  It is time for him to take his message into Parliament and form the appropriate alliances – that is, if you believe that the Imitation of Trump is not the way to run this country – and eventually vote the denialists out.
I would suggest one of the New South Wales' seats held by one of the Trump neophytes would be perfect for him, given that upending Abbott showed the way to do it. Maybe Falinski, whose seat is MacKellar, would be the way to go. Falinski is the typical Liberal Party hack toeing the party line.
As Falinski said in his maiden speech full of the pieties expected:
And so a politician is accountable to their community – I am accountable to you.
Wrong, he is beholden to his masters, never voted against any government.  He has a voting record which would please Donald Trump – he should be vulnerable to somebody with the Reucassel values. I would love to see them debate why, for instance, Falinski has inter alia disagreed recently with the proposition:
The Prime Minister to attend the House by 2 pm Tuesday 8 December to make a statement to advise the House whether Australia is speaking at the Climate Ambition Summit and table any correspondence with the summit organisers relating to whether Australia is speaking at the summit. 
This is but one example, but Falinski's voting record is reprehensible to any person who is genuinely Liberal.
Reucassel is genuinely concerned with climate change and the world becoming a rubbish dump. He should be elected to Parliament to pursue this goal and hold the government to account.  Falinski seems unwilling to do so. Is it Mitch Falinski, or is that your second name?
Talking of which…
David Sharma, suggesting some bureaucratic mechanism to review Trump followers being bumped out of social media. Since clarified…no…not really…but all things considered…
David Sharma is a Jew, an ex-diplomat and within his electorate are both survivors of the Holocaust and the heirs to those who died at the hands of the Nazis in concentration camps like Auschwitz.
I appreciate that January is the silly season for media releases, but before he provides more detail of his scheme, he should read this description reprinted from the Washington Post about the January 6 Insurrection – the consequences of a relentless misuse of social media by a sociopath in power.
Robert P. Jones, head of the Public Religion Research Institute, writes: 
There were crosses, "Jesus Saves" signs and "Jesus 2020" flags that mimicked the design of the Trump flags…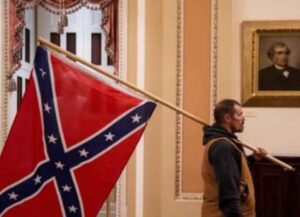 Comfortably intermingled with Christian rhetoric and these Christian icons were explicit symbols of white supremacy. Outside the Capitol, Trump supporters erected a large wooden gallows with a bright orange noose ominously dangling from the center. These Trump supporters managed to do something the Confederate army was never able to accomplish — fly the Confederate battle flag inside the U.S. Capitol. One widely shared image showed a rioter with the Confederate flag strolling past a portrait of William H. Seward, an anti-slavery advocate and Abraham Lincoln's secretary of state, who was seriously wounded as part of the broad assassination plot in 1865 that killed Lincoln.
At least one protester sported a "Camp Auschwitz" hoodie, a reference to a concentration camp where over 1 million Jews were killed by the Nazis, even as others made outlandish comparisons between Christians as victims of American society and European Jews in the Third Reich.
I wonder if David Sharma were to paraphrase the comfortable words of Prime Minister Howard by saying that the Liberal Party is a broad synagogue what would happen? I'm sure people in his Party like the Member for Hughes would offer an opinion on social media.
La Bandiera Gialla
Quarantine power is vested with the Commonwealth under the Australian Constitution. It seems such a clearly defined power that the enabling legislation beginning with the Quarantine Act (1908) has been rarely challenged. Perhaps in 1901 it was simply a matter of ensuring that ships ran up a yellow flag before entering port.
The problem was that before Federation, such as it was quarantine was the responsibility of the colonies. Enforcing quarantine costs money and while there have been epidemics before, memories are short. When COVID-19 invaded the country early last year, the public health defences were thin.  Then, using crude measures of lockdown and closure of movement including borders made sense. When in the dark, fumbling for candles and matches, it is best to make sure the doors and windows are closed. Hopefully there is enough moonlight until the sun comes up.
The other problem was that of a Federal Government being pressured by their business mentors to keep everything functioning. The decision to ensure priority be given to public health measures was touch and go; otherwise, Australia might have been placed in the same place as America and Europe are today. However, fortunately it all started in China, and given fear of the Yellow Peril lies deep in the Australian psyche, border closure initiated by Morrison, on advice, was instituted. Deep-seated prejudice led to a correct decision, but border closure should have been far more widely adopted then.
The government kept being badgered by its business mates to disregard public health, amplified by their foghorn in Alan Jones and his mates skulking in the Fox network.
Lip service was paid to social distancing, hand washing and remember the app? Before any vaccine, it was going to be the panacea. Like so much of the IT work overseen by the Department it proved to be a useless but not an unexpected piece of crap. It is fortunate that it did not interfere with the contact tracing system, where NSW in particular had a very strong system due to a previous Chief Health Officer's foresight. Sue Morey's work 30 years before in instituting a system saved Australia.
What turned out to be positive at the Federal level was Paul Kelly and Nick Coatsworth, public health physicians. Both of these doctors have a clear eye, and had both expertise and experience of the link between process and outcome.
They helped Brendan Murphy, who had been cast into an unfamiliar role as Head of the Department at the outset of a pandemic, the dimensions of which were not yet clear. He is not a public health physician, intrinsically shy and in the early days an appalling communicator but nevertheless assiduous, intelligent and with a proven administrative record and unlike his predecessor – as heads of the Health Department have been for nearly 40 years – he is a doctor.  This was a very important characteristic especially if you look closely at the performance of his predecessors, especially Jane Halton. You know, the person with her epidemiological expertise on display on the Crown Casino Board.
The problem with those who believe that Health can be administered by anybody is the same as saying you can govern Russia without speaking Russian. As "Pansy" Wright, that professor extraordinaire, said about the second year of medicine, one needed to increase one's vocabulary by about 7,000 words in that year– such is the language of health. Well, on reflection, I suppose you could administer Russia if you had skilled interpreters and a very big knout.
Public health was in a lamentable state in Victoria, because its systems were tested and found wanting. New South Wales on the other hand had a system devised by Morey. The challenge of the infected cruise ships and outbreaks of the Virus in nursing homes showed its intrinsic systemic strength. Queensland with Jeanette Young at the helm did what Queenslanders always  do– keep it simple and authoritarian. The Queensland system has not been tested, and in the past, Young, who is not a public health physician, has been a bit of a "panic merchant" which suited the Premier just fine. However, there is always unease because both Queensland and Western Australia have to come out of lockdown sometime and have yet to gain the experience provided by Victoria and New South Wales.
South Australia has been tested and its Chief Health Officer like her Commonwealth counterpart has a clear eye, and therefore the State is fortunate. Having personally experienced recent travel around South Australia, everything being undertaken seemed eminently sensible. I have also been to Tasmania. I am not sure that the Burnie experience has been translated into policy reform; there was a degree of the sensible, but again the Premier likes to close borders
During this pandemic, Australians have shown compliance, unlike other countries which seem to delight in being unruly. When faced with public health advice translated into law, the number of those who have been defiant has dwindled. The Victorian experience, where Andrews initially presided over a disaster, ensured compliance which saved his political skin. He left the Trumpists in his wake. He discredited them here in Australia.
The problem is that Berejiklian still listens to them, and that is a real danger. She pretends to be liberal, on the left of her Party, when she may be a closet Trumpist. The images of her striding out to deliver her daily dictum and not wearing a mask when all others were doing so says it all and her disdain for her self-isolation is troubling; at times her behaviour seems at odds with the public health advice.
The institution of a so-called national cabinet which has no legal standing provides a public relations aura of cooperation, but it is a means of the Prime Minister taking credit for success while laying blame at the feet of the Premiers (with the exception of Gladys) when things go wrong.
Now, where are we?
Hardly a case of local viral transmission throughout Australia.
So why are the borders closed? This continued closure is shown in relief that some guy can go from Sydney to Broken Hill, which is about the same flying distance as from Sydney to Launceston or Sydney to the Sunshine Coast.
In other words, it is not about borders, it is about trust in the public health systems being uniform nationally. Where is the leadership here from the Federal Government?
Infections are all coming from overseas. Therefore, as the Constitution sets out, quarantine is a national not an individual State responsibility. The laws should be uniform. Everybody coming into Australia must be subject to quarantine, and at last there is some movement on my suggestion that there should dedicated facilities. I was only this week reflecting on the success of the original evacuation from Wuhan, where Howard Springs was successfully used. There is the furphy that the quarantine facilities should be located next to major teaching hospitals. If you drive between Barooga and Tocumwal in southern New South Wales, you can see a commemorative cairn to the 1,000 bed hospital which was built there during World War 2 – no major teaching hospitals there. That area would still be ideal for a dedicated quarantine facility.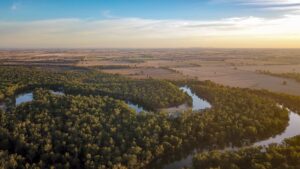 Vaccination is now the go. Given that in the past coronaviruses have confounded the scientists wishing to make a vaccine against the common cold, why would devising a vaccine against this coronavirus be any easier, giving it is beginning to mutate – and there is no indication that it will stop at two. The protagonists would say that not at any time before has so much funding being flung at finding a vaccine in such a short time, when the technology is so clever if diverse.
I do not want to sound cynical, but Pfizer knows that to keep the vaccine which needs storage at minus 70 degrees means ultimately it is probably financially and administratively non-viable unless modifications can be made. The company needs to recoup its investment as soon as possible, and therefore it has to get its vaccine out as quickly as possible. How it is administered is not the company's responsibility.
In Australia, John Skerritt, Head of the Therapeutic Goods Administration (TGA), can be infuriating, but he is honest. The TGA Advisory Committee on Vaccines being chaired by Allen Cheng gives me further reassurance. Paul Kelly has shown a resilience not to buckle under political hysteria. His role in calming the Cabinet when they learnt that Dutton had returned infected from America last March was crucial; he made the Cabinet listen to science. Hopefully his authority now extends to those politicians caught trading in AstraZeneca shares.
There should be no hurry in Australia. The public health measures are in hand and seem to be working in isolating the infection now into clusters before it can spread, unlike elsewhere in the World.   The country must be sure there is no political interference, and all politicians' portfolios in pharmaceutical shares should be declared now.
My greatest fear is that we live in a land where politicians are corrupt and/or corruptible with a government prepared to turn a blind eye to such activities.
I do not want to be jabbed with an unproven vaccine because some inner suburban politician is trying to make a buck out of it.
I listen to the Chief Medical Officer, and he has been mostly right during this whole saga, but nobody is infallible. I prefer to wait, even though I am a very strong advocate of vaccination, BUT when the vaccine has been proven.
Yet at a community level it is time to trust each other and open the borders, after ensuring that all measures are uniform. After all, that was the original intent of the National Health & Medical Research Council (NH&MRC) when it was set up in 1936 to be inter alia a meeting of all the Chief Medical Officers to seek a uniform approach to public health matters.
Unfortunately, it took 15 years after the Spanish Flu pandemic to be established, just before the major poliomyelitis outbreak in Australia in 1937, which incidentally started in Tasmania.
The NH&MRC is another story…
Winter on the Isle of Wight
It is on a trip like this when we expected to circle the island comfortably in a day that you meet the unexpected.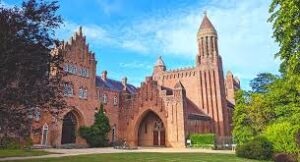 Quarr Abbey was the place to visit. Here is a community of Benedictine monks. As we approached down the drive, this large red brick building suddenly emerged from the fields. This abbey church is not quite what one would expect. It looks modern. As we entered, the monks were filing out from nones, a short set of psalms sung in the early afternoon. The Abbey was designed by one of the original monks, who came back to Benedictine lands and helped to build the new Abbey in 1907.  The genius is in the brick arches which encase the spectacular nave, where the eye is attracted beyond the altar to the yellow light which comes through the windows at the east end of the church, in the way the light suffuses the modern red brick construction into a glorious whole that glows, even in the wintry light.
The monks were selling their recordings of Gregorian chants.  They are an accomplished choral group. The monk who served me volunteered that his voice was among the choristers, but not in the front line. The CD we purchased had been recorded nearly 10 years before. The monk himself had just celebrated his jubilee of being in the order. When he had come as a novice 50 years before, there were more than 40 monks, but the numbers had now fallen to 25. The monks live a subsistence existence coupled with devotion and the monk who served us had lived most of his life in this cloistered rustic life – where a life of tranquillity had given him age without wrinkles.
As Osborne House was closed at that time of the year, we stayed in Yarmouth some distance away, at The George Hotel, overlooking the Solent at the mouth of the Yar estuary. The room was the prized number 19 with an expansive balcony overlooking the estuary.
The George Hotel has been described as a winter hotel. Oak stairs that slope, a plaque that said that Charles 1 had been there on one of his last nights of freedom. A breakfast room that looks over the sea where you partake of porridge, kippers and that centrepiece of British life, a pot of Earl Grey, his lordship perfectly buffered in two tea bags.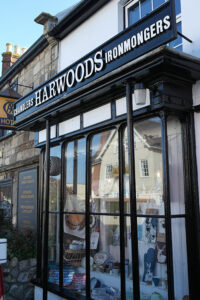 Winter means virtually no tourists.  We thus were able to move about and find that the next person was likely to be a Caulkhead, as the locals call themselves. When tourists arrive then the pace picks up and time to chat to find out why and how the island ticks diminishes. The ship's chandler in Yarmouth – Harwoods – established in 1893 is a great place in which to ferret. We ended up with two models of working fishing boats, a couple of pennants and batteries. We resisted purchasing the brass clock and brass barometer, and one of the boats anyway turned out to be made in China. But who cares – the feeling of being in a seaside community, rather than being a working fishing village was strong.
Winter in the Isle of Wight exuded a different sense of identity and that makes it charming – even when you stand on a bluff overlooking the ocean and the wind goes through you like Masefield's whetted knife. There is always an unencumbered view to compensate, a coastline that starts West at the Needles and then along the white cliffs overlooking a surly sea.
Not a winter of discontent.
Mouse Whisper
Sometimes you read something somewhere… 
"I will do my best to keep this short. I was listening to Sirius 'Sixties' when they were giving requests if the song had a story. This girl called in saying she was scared one night at home during a storm while listening to the radio. She called up the radio station and the DJ answered and she told him her plight. He said he would play the longest song he had just to comfort her on the telephone. Well, it was this one. They talked every night for two weeks and then he said he had some bad news. He was being drafted into the Army. He was leaving in a week. They wrote to each other when he was in basic and then he was shipped out at once to Viet Nam. They still continued to write but the letters weren't coming as often. He came back to the States but got offered another DJ job hundreds of miles away. They still wrote but the letters were dwindling and finally stopped. She never knew what happened to him. They never met. She told Sirius that day that she prayed he was listening to this story and he would remember her. She didn't care if he was married or not, she just wanted to hear from him. The 60's DJ at Sirius promised to give him her number if he called in. Don't ever know what happened. So, she requested this song, hoping he was listening."
The song, Macarthur Park.  I have not interfered with this stream of consciousness it as I would not have done to that song. It is too compelling even for a Mouse.