Orwell wrote this book in the year the reverse of 1984 – 1948.
Orwell's book "Homage to Catalonia" is the one of the best books I've ever read. Orwell otherwise was a miserable person – perspicacious but miserable. "The Clergyman's Daughter" typifies his style of claustrophobic writing.
1984 was not that sort of year.  I cannot forget any day in April when the clock struck thirteen.
It was just another normal year of people being beastly to one another. Afghanistan was already the definition of insolvability. Reagan won, Hawke won, Essendon Football Club won – in that ascending order of importance for me.
The year started with my being in India. I started my particular passage to India a few days before New Year when I had flown into Bombay at a time before it changed its name to Mumbai. The overwhelming sensation was how crowded the airport was. I was going on to Delhi and learnt not to make any assumptions about that country.
I had assumed that I would be going to Delhi where I would be staying before going on to Lucknow for The Indian Medical Organisation Conference, which was held from 28 December each year. The assumption I made was that I would be flying domestically as my ticket said Air India.
When I negotiated my passage to the domestic airport, I was informed there that I was flying on an international flight, which went from the international terminal. Yes, it was destined to fly to Delhi, but then on to Moscow and then Manchester. Thus, I had to retrace my passage back to the international airport. It was night; the weather could have been better, but it had the effect of accelerating my acclimatisation to the subcontinental idiosyncrasies.
I don't remember very much about my flight except they had both piroshki and vodka on the flight and there was more than a sprinkling of Russian speakers.
The hotel in Delhi, when I reached it, in the early morning was adequate, about two stars in modern day classification. The second lesson I had learnt by the time I arrived at Lucknow was to go with the flow. The Conference organisers had booked my accommodation, which was more in the "fallen star category". I took one look, did not unpack and moved at my own expense to Clark's, which was then the best available hotel in Lucknow.
Yet I did take time to visit the site of the Black Hole.
In India, there were times you could play the "sahib" card but that was not one of them. The learning curve was to prove steep. From wondering why the hell I was there, over a month I came to love India. Nevertheless, it took me almost 40 years to return. I had a number of excuses, but underneath, I just didn't want to be disappointed that second time around. Frankly, on return to Australia I basked in the raised eyebrows and the questioning faces when I told them where I had been. I suppose they believed India to be the repository of Westerners in beads, sandals and designer rags. I did not fit the bill; moreover, I should have said I loathed it.
After all, had not India undone the Beatles? The film of E.M. Forster's Passage to India was released later in 1984, and I confess I spent too much of the time watching this luxuriantly filmed epic trying to identify the scenic backdrop.
In Lucknow the most memorable occasion was a conversation with a Brahmin doctor and his attitude. He both knew Indira Gandhi and hated her to the extent of saying that she should be killed. She too was a Brahmin and here I was in Uttar Pradesh, their home territory; among the fragrant roses of Lucknow, I listened to his tirade. Every time I tried to steer the conversation onto the Indian health service, he brought me back to the Prime Minister and her faults as he saw them.
Whether he was serious or not, it was a prescient exchange. On October 31 later that year she was assassinated by her Sikh guards, apparently as a revenge for the attacks she ordered on Amritsar earlier in the year. The reprisals following her assassination saw 20,000 Sikhs killed.
Sitting in the wintry sunshine in Lucknow, I did not realise the extent of the anti-Indira undercurrent. However, while I was in Lucknow, meanwhile my partner who had come separately was fending off the marauders in Madras, barricading her hotel room. That was her welcome to India. Then later there was the delay getting from Madras to Delhi, where there was a complete lack of information about her flight details, until when I was just about to lose the plot, she appeared.
Yet after all the tumult, it was a great month for us, travelling as far north as Simla and as far south as Nagercoil. India has this overpowering diversity. We travelled in all classes on various trains, save on the roof. The overriding lesson with a wry smile – best to go in pairs, one to create the space, the other to watch the bags. Really a commentary on life rather than just on India. 
An American Nightmare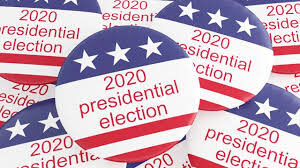 This is the last week of the campaign and the lesser of two Halloween warlocks is leading the polls. Yes, the plagiarist, promoter of Clarence Thomas to the Supreme Court by his disgraceful prejudiced handling of Anita Hall's evidence in the leadup to the Thomas confirmation, his touchy-feely approach to women verging on the gropey, and the almost complete vacuity of his machine politician mind behind the smile.
And yet if I were American, I would vote for Biden.
Trump is unhinged (as I have said before) and his periods of lucidity are becoming fewer and fewer. However, there is enough commentary and associated evidence to show he is totally unfit for government for me to need to say anything more.
There was a theory among the leading business people in the early thirties in Germany that they could control the Austrian house painter. They were so wrong, except that many of them a dozen years later climbed out of the wreckage of Germany to consolidate their fortunes post-war.
However, the hopes of the side are probably those Republicans behind the Lincoln project. They are prepared to sacrifice a Republican President for Biden knowing that the latter won't do much beyond trying to bring the country together. It will be the difficult task after the Trump dislocation, and the Lincoln Guys doubt whether Biden has the fortitude. They know him well given that he has being hanging around Capitol Hill for over forty years. He as President, essentially if he fumbles, may give the Lincoln Republicans time to find a suitable Republican in their own image.
Trump will build a militia if given a second term either directly or by way of the National Guard. His operatives have already penetrated police forces, who have been able to obtain military style weapons by confected fear being whipped up against the unseen – cynically "a fear of the darkie". When he has done that, Trump will be able to dump the rag tag bearded motorcyclists draped in confederate uniforms. They are the equivalent of the Nazi "Brown shirts" – and when the Brown Shirts were seen as an undisciplined nuisance, they were cowered in the Night of the Long Knives – and this American bunch do not have the leadership quality of an Ernst Roehm.
They also realise that Trump will continue to stack the judiciary, so it becomes an extension of himself – lackeys without any regard for the separation of powers. Even before that is done if faced with a hostile Congress, he will endeavour to cower this remnant of democracy – and burning of the Reichstag provides the play book. That is the horrific scenario if transferred to the White House burning down.
Biden on the other hand, should he win in a spirit of unity and solidarity, may appoint "Lincoln Republicans" to his Cabinet. Then there is always the fact that, at the end of his term, should he win the next election, President Biden will be 86. As such, re-election in 2024 would put him into Mugabe territory in relation to age. However, well before that his mental capacity will be under close scrutiny. COVID-19 has been a blessing for him because it has given him the opportunity of a low – almost subterranean – profile and to conceal the wisps of that.
Nevertheless, when the expectations are low, then breaking the mould and actually doing something positive is liable to be received more rapturously rather than if his profile had higher expectation. This is exemplified by the visceral hatred in Middle America towards the Clintons, who had come into office with high expectations. One never wants fallen idols, especially if shown to be hypocritical. Cupidity, among many other Clinton failings, does not work well in communities that prize thriftiness and hard work.
Trump has never been the Fallen Idol because he has skirted the problem of us mere mortals bound by a set of Commandments. He has been deified by his followers and just like the pagan gods he has freed himself of any moral restraints. He has created his own reality where his sins are just an accepted part of the framework of his Reality.
Next week it will be interesting whether this Reality comes back to Earth, and as with the gods he is transmogrified into a beast, bird or plant – hopefully not the Lyre Bird.
The Return to the City
One rule I have always had is to try to live close to the hospital, health service, department or office where I worked. At the start of my career and at the end of my career I spent a considerable time away from home. However, even in those jobs, my accommodation was close to work.
The times I have driven against the morning and afternoon traffic; and wondered if the "trade off" of living in suburbia would be worth it. For years the conventional wisdom has been that you herd the workers into the centre of the city, but nobody had factored in the bloody mindedness of it all. Sit in a car for an hour plus and then at the end of the day, sit for another hour to return.
The first response to the above comment is to say that I have been lucky to be afforded the luxury of not having to travel far to work.
Nevertheless, living once in a rat infested flat where the final decision to leave was because of the staircase had been converted into a waterfall when it rained, because of a repeated failure by the landlord to fix the roof, was hardly an example of inner urban luxury. However, that flat was close to work. Admittedly I do not cope well when sitting in traffic, and that problem has become more acute with age.
The solution has always been to avoid the peak hour period, which is extending as congestion not only with automobile traffic but also with public transport increases.
My first year of being an intern in Box Hill hospital meant separation from my then wife, who went home to her family to prepare for our first child; my second postgraduate year saw me in Geelong, employed at the hospital and commuting which was not easy, but at least I didn't have to drive through endless traffic.
Even though I have led a nomadic existence, I have avoided that relentless, repetitive, endless and ultimately soul-destroying life in the urban gridlock or on public transport.
COVID-19 has taught society two lessons. The first is hygiene. Before this virus, many people with upper respiratory infections would turn up in the workplace ensuring the spread of, in most cases the virus – colds and influenza were accepted as part of the fabric of modern life. This is the first year that so far I have been clear of "the dreaded lurgie".  Once I contract an upper respiratory tract infection (URTI) it means four weeks at least of the virus giving me a belting.  I still have a residual cough from my last attack in 2017.
In the pre-COVID-19 era, did we use sanitisers? No. Did we even wash our hands regularly? Perhaps. In this last category, health professionals were no better than any other.  My wife, who has always used hand sanitiser and washed her hands, is a constant reminder of my failings!
In the public setting, appearing to have a respiratory infection with associated coughing, sneezing and spluttering has become as socially unacceptable as smoking. The spectre of lockdown should dampen any recidivism.
This then leads to the second lesson – the workplace. Somewhat naively I prepared a list in a blog, which pre-supposed an ultimate return to the previous CBD workplace, admittedly sanitised but tellingly through the perspective of the boss. As the pandemic extended, more and more have adapted to working from home, even though this has meant career impinging on domesticity.
People are adapting to this so-called remote workplace. The technology improving connectivity effectively supports remote working. Travelling into the city for language lessons has given way to Zoom at home. There has not been any alteration in the learning process, just finding a parking space in a part of the city where even over a year increasing restrictions are so evident. Not having to worry about that is a relief and reduces the need and the stress of travel.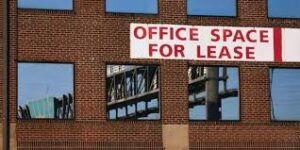 The problem for employers who are wanting their workforce to return is that many employees have adapted to working from home, now that technology is making it more than feasible and, whether it is genuine or a convenience, they 'may not feel safe returning to work'. The resistance and the measures use to abort this social change will be interesting, because the so-called Big End of town (Culo grande) of town has been resisted.
The problem is that when there are unpalatable, unexpected changes: for instance, big investment in palatial offices so there is need for opera glasses when you enter the chief executive officer's office, the board room with a view where the cabinets overflow with expensive alcohol and butler service, and those cosily expensive nearby city restaurants where you can avoid hoi-polloi, all the time being chauffeured around to avoid the CBD bustle. Is that reason enough for a return to the old pre-COVID-19 order?
Having written this, it is important to say what others will not because they fear reprisals for bringing out into the open the arrogant and selfish element of business, as described above and which has been accentuated by their integrity stumble.  The rise of the rent-seeker class with associated dodgy practices does not like the disappearance of the CBD – not that it will stop pressure on government to bail them out.
Already you have the governmental business advisers led by Mr Powers wanting to convert the CBD into quarantine facilities – and then at what price!
There are probably other very legitimate reasons for calls for a return to the CBD. These are not restricted to the owners of such properties, where the medium term future is challenged. I am sceptical of the NSW Treasurer, who has presided over a litany of alleged corruption, appearing to coerce workers back into the CBD. No reason, just coercion. However, it would be ironic if a so-called free market government would adopt a "soviet" approach to look after their mates, especially given the track record of his Department in coercing workers to return to the CBD.
Many of the reasons for such a return advanced in a recent forum on return to the "old order" seem illogical – as though just herding people into a large office building will stimulate the economy.   No, it is a very threadbare plea smacking of self-interest in the absence of evidence.
One businessman at the same forum said,
"My single biggest asset – and it's daylight between this and the second biggest asset – is my people, and if we push people beyond where they're comfortable going, we'll lose people," he said
'There was logic to calls for people to return to CBD offices but in the technology space he was up against companies that had told their staff they can work from home forever.
"So, the moment I say you have to come to the office, that is a condition of employment and it's five days a week, I'm actually at a competitive disadvantage for talent."
This speaker is the type of person whose future ingenuity in enticing people to work for him should be tracked. Will this chap abandon the CBD or not?
Creation of incentives to entice a return to the CBD may not be dissimilar to policy initiatives trying to entice health professionals to rural areas. It may behove those who want people back in the CBD to look at what has and has not worked in ensuring people obey what some elements of government policy say should work. Perhaps somebody should ask Barnaby Joyce about the success of his dragooning of public servants to the Armidale or was it Tamworth CBD?  His was a centrifugal piece of government indulgence; whereas it seems that centripetal forces to the CBD are now more fashionable.
As for Monsieur Perrottet, the Treasurer of NSW and member for Epping, 24 kilometres from the CBD, may seek comment from his constituents on compulsion, government by dominican fiat and his gaudy use of public money.
ABCQ – Morris of Muttaburra
I was impressed by the reported comment of the ABC's Director News, Analysis & Investigations, Gaven Morris. Central Queensland should be a focus of the ABC's attention, he opined, rather than just concentrating on the needs of the inner urban elites, who apparently are all lefties like Mr V'landys to name one of my neighbours. He definitely is "elite" and "inner urban" but I doubt a "leftie". Maybe I am now "inner urban" but not leftie enough to drink Bollinger out of a Fabian Society mug and definitely not "elite. So who are the object of the Morris criticism?
Assuming Mr Morris can be a man of precision, he would be talking of Muttaburra – the geographical centre of Queensland and, being seriously thought of by the Queensland Premier, should she survive tomorrow, as altering the emblem of that State.  Muttaburra after all is the home of the Muttaburra Dinosaur – and how appealing, a dinosaur lodging at the centre of Queensland as its emblem.
Muttaburra is a little north of Longreach, where we spent a very pleasant evening among the "outer urban elite" congregated at the Longreach Club, some time ago, before it was burnt down. I have marvelled at the nearby Jericho where all the major streets are named after scientists; Aramac is where they had a lock on the rugby trophy because of their New Zealand shearers; and Barcaldine, the crucible of  the AWU where, under the famous ghost gum – the Tree of Knowledge – the shearers' strike was hatched; the tree had not yet been so cruelly poisoned.
Now what is this audience you are trying to attract from these disparate community, Mr Morris? After all, Landline is a magnificent reconciliation for those of us in your inner urban bubble. Then "Back Roads" has been a popular social commentary of life in country towns.  It is a pity you have not shared the same sort of delights I have experienced in your Central Queensland away from the coastal fringe.
Take the gem fields near the appropriately named town of Emerald. After a meeting there, I have stayed once in nearby Sapphire, where I spent the night in the nursing post because that was the only accommodation available. The next morning I was woken up by the senior nurse's partner, who then proceeded to drink a bottle of milk – about half of which was whisky – presumably to ward off the DTs.
Having had dinner the previous night at Rubyvale in a log hut defined as a restaurant, and then later that morning undertaking a tour of the gem fields, it was all a distinct experience. In Rubyvale we were enveloped in a cone of silence until it was realised we were there with a trusted local. This led me to be invited to experience sapphire mining firsthand. I remembered being lowered in what was narrow tin can with one of the sides cut away. I did not measure the depth, but it was probably ten to fifteen feet – maybe more.  Just hold onto the rope was the call from above. Down in the mine there was just an empty tunnel, not even a mining pick in sight.
Later I roamed the bush to places called Divine and Tomahawk, white fella gunyahs where the fossickers would vanish. Incongruously there was a public telephone at Divine. I learnt one of the local wardens had had his thumb blasted off  there by one of "Australia's 10 Most Wanted". They said the warden later went mad, but maybe I was confusing wardens.
Like everything in these gem fields, (around Sapphire there is no opal), but in opal fields outside Queensland – Lightning Ridge, in particular, Andamooka, and White Cliffs, (Coober Pedy I have yet to visit and Quilpie I have written about before in this blog) it is best to accept people as you see them and not to ask questions. Just go with the flow, accept the apocryphal and listen to the ABC and thus make Mr Morris happy.
Mouse Whisper 
I happened to be in Yorkshire when Hitler re-occupied the Rhineland. Hitler, Locarno, Fascism and the threat of war aroused hardly a flicker of interest locally, but the decision of the Football Association to stop publishing the fixtures in advance flung all Yorkshire into a storm of fury.
George Orwell – Road to Wigan Pier 1937.
Sound familiar? Publishing the football fixtures was important for gambling, centred as that was around the Pools in pre-war Great Britain.