Fillet of a fenny snake;
In the cauldron boil and bake;
Eye of newt and toe of frog,
Wool of bat and tongue of dog,
Adder's fork and blind-worm's sting,
Lizard's leg and howlet's wing,
For a charm of powerful trouble,
Like a hell-broth boil and bubble.
I must be living in a parallel universe.  Nobody has commented how much like Wonderland it all is. Illness with Trump becomes a circus act.
Two lines of people in white coats troop down the stairs of the Walter Reed Hospital. In my many years I have never seen doctors emerge from a hospital as if they are members of a marching band who have forgotten their high stepping band major twirling a baton.
At that stage, I wondered who was looking after the President – he was conducting a photo-op to convince everybody he was working; yet he looked ill. So, I presume the crew of that little masterpiece he was filming were physicians who doubled as camera crew.
Then he is out on the streets, denying every protocol relating to the Virus, bar one, he appeared to have his lower face covered. But he is a bag of contagion, for God's sake.  He is being driven by men in masks and white coats, but the strait jacket is nowhere to be seen.
Back in the hospital, he has a tantrum. "I wanna go home" is the insistent refrain. Back at the White House, it is plain that he is short of breath, struggling to maintain his posture. Next frame in this farce: Trump has seized the narrative from his medical staff and is now reporting his own condition. The cameras do not switch to the White House lawns to show his staff playing croquet with flamingos as mallets with Virus balls.
The head of Trump's medical retinue is an osteopath. Sure he was titled an emergency physician, but what does that mean in the term of this guy's experience? He demonstrated a level of inexperience, which could be attributed to nervousness or incompetence.  As has been observed, "There are innumerable examples of sycophants rising to a level of incompetence where they are finally 'revealed'. When that happens, the kissing up no longer matters – now reality demands competence."
The question remains: what does his osteopath know about infectious diseases? Not much.
The President is being given a weird concoction of drugs, and one of the ironies is that if this unpredictable infant negotiates the illness, then the cult worship will intensify.
Is Trump taking a calculated risk in leaving hospital and returning to the White Burrow, whilst ensuring a screen of twitters? Or have the hinges completely come away from the door?
Zigzagging all across the landscape, he knows that the media are fascinated by his serpentine movements. The media is the helpless rodent in front of the snake, mesmerised by these movements.  Perhaps more the Komodo dragon rather than snake, given that saliva is the medium for contagion, and that saliva is an ooze coating his White Burrow. So beware the Kiss of the Komodo, Ivanka.
But then young Komodos climb trees to get away from the cannibalistic adult Komodo – they, like Donald, are too heavy to climb trees.
And as a postscript question to the hapless Dr Conley, can the King Komodo still smell the hamburger and chips he is gobbling?  Or would that be too much like being a clinician to answer that? 
A future President of the USA writes to the incumbent…
It is ostensibly January 31, 1829. Martin Van Buren picks up his quill in New York and writes to President Jackson. He is alarmed. 
"The canal system of this country is being threatened by the spread of a new form of transportation known as 'railroads'. The federal government must preserve the canals for the following reasons:
One. If canal boats are supplanted by 'railroads', serious unemployment will result. Captains, cooks, drivers, hostlers, repairmen and lock tenders will be left without means of livelihood, not to mention the numerous farmers now employed in growing hay for the horses.
Two. Boat builders would suffer, and towline, whip and harness makers would be left destitute.
Three. Canal boats are absolutely essential to the defense of the United States. In the event of the expected trouble with England, the Erie Canal would be the only means by which we could ever move the supplies so vital to waging modern war.
As you may well know, Mr. President,'railroad' carriages are pulled at the enormous speed of fifteen miles per hour by 'engines' which, in addition to endangering life and limb of passengers, roar and snort their way through the countryside, setting fire to crops, scaring the livestock and frightening women and children. The Almighty certainly never intended that people should travel at such breakneck speed."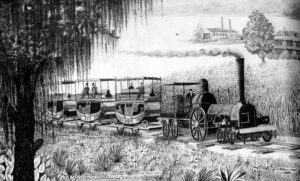 The problem with the letter was that it was a (in Trumpian Capitals) HOAX. Jackson had yet to be sworn in when the letter was purportedly written and no original of this letter has ever been found. Yet this example of absurdly protectionist fears, written in such a manner that it would be greeted by outrage and derision, is still given currency.  I remember hearing about the supposed letter when I was a teenager. It had been shown to me in all seriousness. I was duped. This hoax letter is still doing the rounds. How many are still duped?
I wonder whether any of the Trump sputacchiere will have currency in 200 years from now. But then, as those reading about the climate hoax on the parchment of the Murdoch past, it just may be a remnant of civilisation living in a world resembling the remains of a Texan barbecue in an ocean of blue-green algae learning to love aloes, hemlock and bitter melon by then.
An Australian Centre for Disease Control Thought Bubble
A mate of mine received this ALP splurge from the Shadow Minister of Health Bowen.
Australia went into COVID-19 unprepared. We are the only OECD country without a Centre for Disease Control. Our nation went into the coronavirus pandemic with less than one mask for every Australian in the National Medical Stockpile, an overreliance on global supply chains, and badly stretched aged and health care systems.
Future pandemics are a certainty and we can't be left playing catch-up again. We can't afford another Ruby Princess, or another tragic disaster in aged care. Our health, our lives and our economy depend on us getting our response to future pandemics right.
That's why this morning, Anthony Albanese and I announced that, if elected, a future Labor Government will strengthen Australia's response to future pandemics by establishing an Australian Centre for Disease Control.
Establishing an Australian Centre for Disease Control would mean that Australia will be better prepared to avoid the mistakes we've seen from this government so far.
This is one of the most contestable announcements that has emerged from the Opposition. I always remember one Government staffer deriding Opposition policies as "Policy by Penguin Book". In other words, somebody thinks he has a bright idea, and then reads stuff which supports his claim without discussing it with anyone with experience for confirmation of the assertions.
What the ALP are advocating is that Australia centralise the public health to one centre, as the Centres for Disease Control (CDC) in the USA which, over the years because of good leadership up until Trump interfered with its succession planning, enabled its high academic reputation to be maintained. Now the CDC lies wounded, maybe mortally. There is no back up.
The media release says Australia went into the COVID-19 pandemic unprepared. Yet theoretically perched on a board of an international organisation dedicated to epidemic preparedness was a former head of the Federal Department of Health. This person watched while a number of abortive epidemics denoted by colourful acronyms rolled across our country.
What did she do not only heading Health but also then Finance? Emulated Sir Humphrey, if her performance on the "4 Corners" program was any guide. The "4 Corners" program seemingly was supposed to remind everybody of her grasp of the subject but instead showed how content-free she actually is.
There was no significant increase in the funding for public health under her stewardship and, at the end of her reign as the Government might have said, "we were shovel-ready to cop the Virus".
However not to be diverted, back to the ALP announcement. Nothing wrong with that first sentence! This writer plunges on.
However, how are the OECD countries travelling? The media release says that Australia is the only OECD country out of 36 members without a Centre for Disease Control. That is a stretch. I am unaware of New Zealand having such a centre. USA with its CDC has 7.3 million COVID-19 cases, whereas the Australian total without a CDC is 27,200 and New Zealand 1,858. How does the author regard the use of the particular statistic to bolster his case for an Australian CDC?
Then the non-sequiter in the release – "few masks, an over-reliance of supply chains and a vulnerable aged care sector". So? That is not a responsibility of a CDC.
The success of the Australian health system, despite being starved of funds for public health over the past 20 years, coinciding as it did with the Halton stewardship, was that NSW had set up a decentralised contact tracing system in the early 1990s as part of a generalised devolution of public health responsibility regionally. Hence in NSW, disasters in nursing homes and the Ruby Princess were resolved, messily but nevertheless resolved without huge numbers of cases and deaths compared to the later Victorian experience.
Even though I advocated that in NSW heads should roll because of these disasters, the basic strength of the public health system saved them. The Premier has never fully acknowledged the authors of that program – and it was certainly not Dr Chant, as she has herself acknowledged.
Victoria on the other hand never had an organised public health system, and the reason was that public health funding, beyond the training programs, was sacrificed on the altar of Parkville aggrandisement.
The result was that Victoria was completely ill-prepared to be able to handle the contact tracing requirements of this epidemic. What has saved Victoria is not some esoteric centre in Canberra, but a realisation by Andrews and some of the public health specialists that something had to be done to save the situation. Let's face it – he closed down Victoria to allow the public health system to be upgraded and a de facto regional approach created.
By shutting Victoria down he enabled the street fighting with the virus to be undertaken with minimum street casualties, and the hand-to-hand combat in nursing homes where the Virus had sheltered to be contained and then has been steadily rooting it out, even though innocent people unfortunately have been caught in the "crossfire" without any protection.
A regionalised public health system has many heads and, unlike in America where CDC relevance and responsibility has been decapitated, thus is harder to destroy.
Ergo, mark for Master Bowen: D-…  A poorly thought-out essay.  Please resubmit after getting advice from somebody who knows.
Appointment with a Telegraph Pole
I was badly injured. Yet as the car which I had been driving a few minutes previously was being incinerated, I found myself laughing. I had got out of the car. I remember releasing my seatbelt and opening the door. Now I was watching the car – a rented Holden Calais burning. In the distance but coming closer I could hear bells ringing.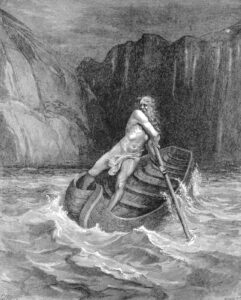 Then blank. The next picture imprinted on my memory was of opening my eyes and looking upwards into a hairy face. I did not care, if this was introduction to a hirsute Hell then so be it.
Then I heard my name being called – distant but distinct. Since I was not wearing glasses as I usually did, I had to focus. No, it was not the representative from Hades customs seeing if I was bringing anything illegal to burn, but my cousin's son Owen.
My cousin, Margaret, and her husband Bill, lived in Shepparton at the time, and that evening I had intended to go to her 50th birthday party there. Bill was the city engineer at the time. Owen had a sister, Jill, who I do not remember playing any role in the drama.
It had been an ordinary Saturday, and I had had an uproarious lunch, with a few drinks. I assessed myself able to drive the three hours to Shepparton. The problem being June, the weather was foul, but I arrived in Shepparton at about five o'clock in the evening. Given that the party was not going to start until after eight, instead of going to the motel, I decided to go and see another mate who had a parish in a nearby town. No matter that this was the eve of the shortest day of the year and the sun had set. The rain had come again.
I did not get far, and fleetingly remembered the car aquaplaning and sliding off the road up a narrow muddy pathway.
So much for any more festivities.
Then blackness before the image of fumbling for the door handle.
Having got out of the car, I could not walk for two weeks. While I had considerable soft tissue damage, the only fracture was a rib broken by the seatbelt as I went from 100 kph to zero in a second or so.
It took me a long time to recover so I could return to work. I needed plastic surgery on my face, where my chin had imploded on the steering wheel. Fortunately, that was skilfully done, but then if you need plastic surgery for disfigurement rather than vanity, Melbourne has traditionally been the best place in Australia. So I was fortunate in more ways than one.
Now 40 years later I have extensive osteoarthritis in spine, knees and shoulders. That is the price of the impact. It is unsurprising that until I developed an autoimmune disease related to the arthritis, I coped. In the years after the accident I competed in many misnamed "fun runs", and while finishing in the ruck, it convinced me that I had enough mobility to do so.
That I have described elsewhere.
There was one major change that I noticed about six months after the accident, but have I never talked much about it.  Probably because it is so subjective. As background, I had extensive head injuries, and the area between skull surface and the thin muscle layer, the galeal aponeurosis, was a lake of blood. This fluctuant spongy mass stayed for several weeks, but I did not have any intracranial bleeding.
I went back to work. The Italians call it garbo – it is an untranslatable Italian word, but it is the way I was treated – trying to suggest I had come back prematurely but not telling me directly; garbo. Courteous pitying, you might translate it.
My insight was such that I was oblivious to hints for a longer time in convalescence. I was never sat down by my peers and specifically challenged – and even if I had been there is always someone prepared to make allowances, and in split decisions, the benefit of the doubt generally prevails. I presume that occurred in my case, and I solved the problem by being perceived as eventually returning to "normal".
Yet there was one  change in my personality that, unless you had followed me as a boy, adolescent and young man, you may have missed.  Before the accident, I had been prone to periods of dark depression; yet not despairing enough to be suicidal.
After that head injury, I have never again had these episodes of deep depression. At that time, there was not the same attention being paid to head injury – particularly on the sporting field.
Yet there is now an increasing reportage of traumatic injury of combat, although it has been around since Cain punched Abel.
Having mental infirmity was just a hidden phenomenon, and in an era of "stiff upper lips" as the shorthand for not showing any weakness, you did not talk about mental frailty. If you were laid out, you shook your head, got back on your feet and went back into the fray. There was never any talk about head injury, unless there was obvious loss of function.
In my case, whatever happened to my brain circuits in the crash, I emerged with a change of which I gradually became aware. I was able to cope better with setbacks. The dark moods were largely gone. Had the accident changed my circuitry? The obvious answer subjectively was "yes". However, there was no one able to judge whether I had changed.
I am not advocating for people to improve their lot by banging their heads against walls, but what I am saying is traumatic injury is very much a lottery, and never should be ignored. Concussion is one thing, but is important in having someone who is able to detect any long-term change from head trauma, especially repeated. The problem is it takes time (and in this world who has the time or the level of care) to stop the episode ending up as a death against a telephone pole on a country road in the middle of a tempest. Some survive; some do not.
Putting Meaning into ExHume
Conditions not complied with or enforced (currently under review). State government approval conditions require 80% of 'reservoir gas' emissions (3.4-4 million tonnes each year) from the Gorgon facility to be captured and pumped underground (geosequestration or CCS) delivering a 40% reduction in the project's total emissions.
Chevron received $60m in federal funding for the geosequestration project. It announced geosequestration had begun on August 8th, 2019, more than two years after production commenced. Delays were due to 'ongoing technical problems' and Chevron has also been accused of deliberately mismanaging the geosequestration project. No penalties were imposed by the WA government for emissions not sequestered over this period, and alternative offsets were not provided by Chevron despite State conditions requiring them in the event the geosequestration is not successful.
A review is currently underway by the WA Environmental Protection Authority to examine and clarify the intended start-date for the geosequestration condition at the request of the WA Minister for the Environment. There is no federal requirement for sequestration ….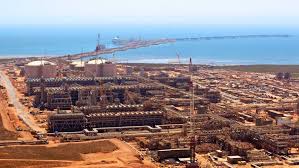 Australia has had a Carbon Capture and Storage Development Fund since 2009. These carbon technologies are supposed to trap the carbon dioxide produced by factories or fossil fuel power plants before they are emitted into the atmosphere where they contribute to global heating.
Once trapped, the greenhouse gas can then be piped into permanent underground storage facilities or sold to buyers who can use the carbon to manufacture plastics, boost greenhouse crops and as one boosting media release said even "help make fizzy drinks".
As one insider has written, when the Australian fund was established for carbon capture in 2009, crude oil prices were just recovering from a sharp but very brief decline. Then Chevron decided on the final investment decision (FID) for Gorgon. The world was awash in natural gas then as it is now. Chevron made a decision on a projected $30bn LNG facility with a cost model in which high hydrocarbon prices would bail them out.
The cost overruns made Gorgon the most expensive LNG facility per unit cost ever of more than $50bn and the raw gas stream from the field already contains 15% CO2.
Today, carbon capture (CCUS) facilities around the world are capturing more than 35 million tonnes of CO2 per year. Apparently that is equivalent to the annual CO2 emissions of Ireland, whatever relevance that may be. Recent announcements and commitments have the potential to more than double current global CO2 capture capacity. But the International Energy Agency's Sustainable Development Scenario, which charts a path towards achieving the world's stated climate ambitions, calls for a 20-fold increase in annual CO2 capture rates from power and industrial facilities in the next decade.
Most activity seems to be taking place in Norway and the adjoining fields in the North Sea. Norway built the first large scale carbon-capture project at the Sleipner gas field in 1996, and since has been storing nearly 1 million metric tons of CO2 each year.
Against the above estimated optimal requirements, that seems small, and Norway is where carbon capture is reckoned to be the most advanced. The current situation is a long way away from the ideal, and despite government investment in the technology,
For someone trying to find out what is going on, the area is full of obfuscation. The quote from the WA Conservation Council at the head of this blog segment has not been denied. The problem is that Government uses "carbon capture" in its recent policy announcement as though it is being shown to be a settled solution. There is one facility in Australia where carbon capture is supposed to work. It is a long way away from scrutiny – the Gorgon LNG project on Barrow Island in the middle of a nature reserve.
At least one matter is to be settled and that is that this natural gas field contributes more carbon pollution than any other facility in Australia.  In addition, the fate of the Gorgon CCUS plant has been racked with problems and even now it is not fully operational while the parent Chevron facility spews out pollution.
So there is a price. Now if the technology is going somewhere, fine, but if it is just a disguised handout to help a business mate or mates, then it should classify as assisting new technologies
It is difficult to work out how much has been wasted as distinct from being spent wisely. The Morrison government has indicated it will contribute another $50 million into carbon capture and storage technology, following more than $1 billion in taxpayer subsidies and investment from the fossil fuel sector since the early 2000s. Teasing out how much has been contributed by either sector may provide a different figure but in the end, we mug punters foot the bill. For what?
Back in Canberra, there is a major structural problem in policy direction, and that is the country is run by a public relations man. He is spin, not substance. It has been an unfortunate trait in Australia in recent times that major political roles have been filled by people of his ilk – journalists – more interested in feeding the news cycle than doing anything to improve the lives of Australians and more generally the world.
NSW suffered from Carr; South Austalia from Rann and Australia, Abbott – although the Abbott is more an aberration and thus harder to classify as a giornalista. Wistfully we may look back when journalists who became Prime Ministers were men of substance – John Curtin and Alfred Deakin.
Added to this mix is Minister Angus Taylor who leaves a dubious trail of politics mixed with self-interest rather than any real commitment to what is one of the greatest challenges – climate change. Frankly, he is not up to the challenge. That is why I suggest that the Minister, the member of Hume should exit, lending himself to a slogan – Taylor to ExHume. In fact, he should be dismissed – no longer be in any equation.
If carbon capture was the only energy boondoggle, perhaps I would be less vehement…but it is not!
I worry about a country where policy is predicated on being generous to your mates. Still, there is always a day of reckoning.
Finally, a pertinent comment from an insider made in relation to those executives in the oil and gas industry, who form a Praetorian Guard of Mates around the Prime Minister:
"They are stuck in their ways, which worked for the past decades and made them and their shareholders very rich. Now they can't do anything else.
According to API the average age of an employee in the oil and gas industry is 51 years, only surpassed by the average age of employees in funeral homes. The average age of the managers and decision makers in the industry is even higher. 
Right there lies the problem, in plain sight for everyone to see. The decision makers in O&G are all solid, hard-working and amply educated individuals. Sternly conservative due to a lifelong paradigm of analogous thinking such as 'proven design' in this once wonderful adventurous industry."
In ten years, the current lot will mostly be dead, dripping with honours and never having to pay the price they may have inflicted. So shall I be, but is not going to deter me from encouraging Australia to sleep only when the moon is no longer red with pollution.
Mouse Whisper
The Lewis chessmen are about my size. I sat in the back stalls watching a program on this extraordinary cache of figurines, which was a Viking hoard found in the sand dunes of the Outer Hebridean Isle of Lewis in 1831. Most of the 93 artifacts are in the British or Scottish National Museums. When the hoard was deposited, the Outer Hebrides were colonised by Norwegian Vikings.
The figurine which attracted my attention was one of a Bishop, with his right hand administering benediction. With the thumb opened, in the early church, the three open digits came to represent the Trinity (The Father, Son, and Holy Spirit), while the two closed digits represented the dual nature of Christ as both man and God.
However, the Bishop's hand in one of the figurines resembled Duputyrens contracture, which is a disease predominantly of the palmar fascia, the connective tissue beneath the skin which, as it thickens, pulls the fingers into a flexed position. The disease generally affects the little and ring fingers first.
Further, it is a disease which originated in the Vikings, it is a disease which affects males and is associated – among other things – with a love of alcoholic beverages.
Just an observation, but an interesting one?