Pauline has parked her grandstand in the News Ltd car park, where she is advocating a High Court challenge to border closure. This is a normal Pauline stunt, unsurprising given that the Queensland elections are imminent -and there is nothing like a confected confrontation magnified by that shrill tone of hers.
One concession you have to give to this lady, she plays "victim" very well. One of the ploys when I used to be an official visitor to psychiatric hospitals in New South Wales was the way the inpatients could produce someone who had been "victimised" and ask me to help "save", usually, a "her".
My companion visitor was a wise woman, who unlike myself had long practical experience as a psychiatric nurse. She warned me not to be "sucked in'', but listen to the complaint and investigate. However, she said – maintain rationality –don't be get caught up emotionally as these people are very clever, since it was a practised scenario, and they try you out.
Whenever I watch Pauline, I am reminded of this advice, since whenever she is pushed into a corner the voice becomes quavery and the tears well up.
The one hand clap, Pauline.
But back to reality.
How much is this High Court challenge going to cost, Pauline? $300,00? More? For what, Pauline? A failed challenge? Of course, the victim.
However, who is going to pay? You, Pauline? No way. I'm afraid it is going to be us mug punters, of course; the real victims.
Telehealth – Look Mother! No hands
I was brought up as a medical student to believe that the essence of being a doctor was to take a full history from the patient and then to do a full examination.
That was a message. The face-to-face consultation was the basis of consultative medicine and the skill was to make the correct diagnosis – or if unsure, to provide a set of differential diagnoses based on what you had elicited as symptoms and signs of the patient's condition.
However over the course of my medical career technology has intruded upon the "maestro" doctor able to diagnose the patient before he or she sat down. Observation to me remains a very important element as it was to Dr Arthur Conan Doyle, who invested his sleuth, Sherlock Holmes, with the same or enhanced degree of observation he had as a doctor.
The astonishing array of technology and increasing differentiation of care has been something I have witnessed through my long career. Sometimes I have watched and sometimes I have been closely involved, for example with the introduction of Magnetic Resonance Imaging (MRI) into the private sector and its recognition by Government – not always the most tranquil moment of my career.
There has always been agitation from the medical profession for reimbursement for non-face-to-face consultations. With the corporatisation of medicine, where the bottom line is everything, this agitation has not lessened. "Money for jam", as the old saying goes, many jars of which will inevitably be transferred offshore.
Having watched telehealth progress through phone conversations to uncertain video links through to more reliable technologies such as Zoom has meant that technology has challenged traditional ways of medicine.
My only hope is that the government, which is increasingly strapped for cash, monitors it use.
I have used telehealth as a patient, and for a person with limited mobility it has been particularly beneficial. I have found that the doctors have been more punctual, but that anyway may be because of the lower volume. Telehealth acts as a screen. For the plastic surgeon, you can send a picture of the lesion, and get an opinion over the phone and in my case, yes it looked as though it needed to be removed; then a regular check up with the rheumatologist reviewing my pathology, a critical aspect in my ongoing chronic disease. More importantly in talking to my neurologist, he listened to my history, and said yes, it was important to see me, but I should have a cervical spine MRI first.
Two of the three telehealth consultations required subsequent face-to-face consultation. My general practitioners friend said that with the modern video technology, it is possible to diagnose simple conditions, such as a strained muscle, by observation and prescribe a treatment without seeing the patient in the rooms.
My appointments to see specialists could only be undertaken by face to face consultations – removal of a lesion from the face, assessment for cataract removal, neurological examination for the particular set of signs.
As someone who developed an auto-immune disease insidiously, after my diagnosis it was apparent that I needed not only a good general practitioner but also one who would provide continuity of care.
Being a doctor myself, I am in the worst category in regard to regularly seeing a doctor. I can do all that general practitioner stuff – but of course I cannot. It is impossible to have an objective view of yourself until, as I found out one night, I knew that I was dying. Hypochondria is one thing; a sense of impending death is another.
I survived the night, and because of the pain and stiffness and overall weakness, I went back to my orthopaedic surgeon whom I had consulted a dozen years earlier for my acute painful knee.
At this time, I had no regular general practitioner although most days I was surrounded by them at work. However, the orthopaedic surgeon knew what it was, but orthopaedic surgeons treat by operation and not by drugs and so he flicked me over to his trusted rheumatologist. Now rheumatologists are gentle ruminative folk, but have long lists of patients; so waiting for up to six weeks is not uncommon for an appointment.
Miraculously I saw the doctor that afternoon. He prescribed tests and drugs, but I was not to take the drugs until the test results came back.
The starting line could not have come sooner; within 24 hours after taking the first tablets, my condition improved dramatically.
Unfortunately dramatic improvement didn't equate to immediate cure, but that's another story.
What is interesting however, in a story about telehealth, is how do you diagnose this sort of disease. As one of my general practitioner colleagues said to me that this is a GP diagnosis – you ask: "Can you roll over in bed?"
This was very much after the fact. I had already been diagnosed and was being treated. However, I had not noticed it before; he was right, I could not roll over in bed.
Theoretically, if the doctor had been as astute as this Scot, who had seen cases before, a telehealth diagnosis might have been made.
But then again I still would have had to see him in a face-to-face consultation. Telehealth is not a panacea and I would caution government and suggest once the COVID-19 pandemic is controlled, to review its application closely, especially the biggest users and then ask why? As I know too well, governments are reluctant to wind back largesse for fear of vested interests squawking about compromising people's health.
Telehealth is a bonanza for the corporate health business, where throughput is everything, and health care a by-product.
Nevertheless, far more insidious is the large health conglomerates where the owners are dependent on government payments to profit, inevitably providing donations to political parties to keep the tap turned on. Donations after all have a wonderful effect of assisting politicians to roll over – not necessarily in bed.
Hey, Pellegrini, whatcha doing with that test tube?
A new study shows coronavirus patients who took hydroxychloroquine to treat COVID-19 had a higher risk of death than those who weren't given the drug.  
The study, published Friday in the medical journal The Lancet (22 May), also found that COVID-19 patients were more likely to develop serious heart arrhythmias if treated with hydroxychloroquine, or its closely related cousin chloroquine.  
Arrhythmias can lead to a sudden cardiac death, the report said, but researchers did not associate the study's fatalities with adverse cardiac affects. 
Even though it's only an observational study – not the gold standard double-blind, randomized, controlled trials – experts say the enormous sample size makes it compelling.
The study comprises of 96,000 coronavirus patients from six different countries who were hospitalized between Dec. 20, 2019 and April 14, 2020. Nearly 15,000 patients were treated with hydroxychloroquine or chloroquine alone or in combination with an antibiotic.
When I heard that the Walter & Eliza Hall Institute for Medical Research (WEHI) were about to embark on a trial to enlist 2200 health workers into a trial to test the efficacy of the drug being a preventative agent against the virus, I checked the date. No, it was not April 1st.
Professor Marc Pellegrini is employed at the WEHI with one of those expansive titles, which suggest he is important. On television, his justification for the trial is that the drug kills the virus in the test tube. So, I might add, does bleach.
I wondered how this experiment has come about.
This modern day Lancelot has given his project a grandiose title – COVID-19 Shield. Here I wonder whether you need a diploma in public relations rather than a science degree in this modern world purporting to be medical research.
I have not the seen the protocol except it seems to be a randomised controlled trial; but one important report I would like to see is that of WEHI Ethics Committee on the proposed study and the reasons for approval.
In the latest bulletin of WEHI, there is a coy mention of this trial without naming the drug and the brief comment that it is being funded by the Australian Government. There does not seem to have been the award of a peer-reviewed grant as one would expect for such a potentially dangerous activity.
The problem for the Australian government is that there is pressure coming from the non-medically qualified – especially from such a medical expert as Clive Palmer.
In response to the above Lancet article, the WHO is reported to have put on hold the hydoxychloroquine arm of review. However, the report has all the hallmarks of the WHO walking away (or should I say "crabbing" away), without losing face.
But WEHI seems defiant. At least Professor Pellegrini is. May I suggest it is time you retire the Shield, Sir Lancelot.
Finally, as The Washington Post noted – as I have – who says Trump has been taking the drug. Has anybody seen him take it? This person who lies, lies and lies. Why would his statement of putative self-administration be any different? In any event, he now says that he has stopped taking the drug. Come on, Donald, which is the lie?
The time I under-dosed with Chloroquine (Plaquenil)
It was about 30 years ago and we went on a tour of Africa. Among measures to be taken were the mandatory yellow fever vaccination and a prophylactic antimalarial, then hydroxychloroquine, which was marketed under the name plaquenil.
It was a wide-ranging trip, which excluded South Africa, then in the grip of the apartheid Afrikaans. However, in many ways it was defining as it led to us, especially my wife, returning almost yearly to the continent.
We had previously been to North Africa – Morocco and Tunisia – but this was a month long roam through Southern and Eastern Africa. The trip incorporated the island of Madagascar, the French Département of La Réunion and then finally the Seychelles. 
We spent some time in Madagascar, both in the jungle near Antananarivo, the capital, and the island of Nosy Bé looking for lemurs and indris. After leaving there, we flew to Saint-Denis, the capital of La Réunion, where the intention was to climb La Fournaise, the volcano at the end of the island. The year previously we had reached the summit of Yasur, on the island of Tanna in Vanuatu. This is one of the only active volcanoes in the world where you can stand and look down into its fiery cauldron. La Fournaise presented another opportunity to do so.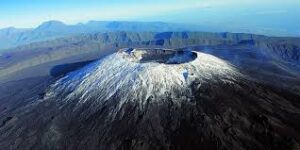 However, while having a drink at the bar of the hotel on arrival, I started to feel unwell. I went to bed, and then passed out. As described to me I began to get very hot, and my temperature was apparently swiftly rising, and as my wife said I became quickly delirious. She did not know quite what to do except keeping sponging me to try and reduce my temperature. She told me that her plan was to phone a public health physician acquaintance in Paris, in the event that I needed to be admitted to hospital because, as she said, her French wasn't up to an emergency admission. However, about one in the morning, suddenly I was a bundle of sweat. I woke up; my temperature was dropping. My pyjamas were absolutely soaked with perspiration
How could this be; I was taking the plaquenil regularly, but then I reviewed my dosage – it was below the prophylactic dose. God knows even to this day how this happened, but it was obviously my mistake. Fortunately, my wife did not succumb. So even though I felt lousy and confused, I increased the dose to therapeutic. The worst residual symptom was a terrible headache behind the eyes. I have never had one like it before or since.
That was it, except I felt lousy for over a week, but I did not have another crisis – nor have I had a recurrence since that day.
However, I always take Malarone, the current anti-malarial drug of choice whenever there is the prospect of contact with a malaria-bearing mosquito overseas.
But back to La Réunion, we did see around the island, including the Cirques, tropical remnant of extinct volcanoes but we never did climb La Fournaise.
No, I did not have a test to confirm – not malaria – confirm my anserine status.
But at least after that experience I can swear by hydroxychloroquine – for malaria!
Just a lurk
COVID-19 causes massive inflammation boosting cytokines, which increase the liver's production of clotting factors, explains Beverley Hunt, medical director of Thrombosis UK and a practising clinician. For example, fibrinogen levels in a severely ill COVID-19 patient are 10-14 g/L, compared with 2-4 g/L normally and 5-6 g/L in a pregnant woman. "A COVID patient's blood is enormously sticky," she told The BMJ.
"All patients in critical care are at increased risk from clots because they are immobile, and when you are sick you have sticky blood," says Hunt. Studies of venous thromboembolism rates among non-COVID patients in critical care show that rates of thrombosis can be as high as 28% if patients are not given any prophylaxis. Among patients given prophylaxis the rates are halved. So, we seem to be seeing significantly higher rates of thrombosis in COVID patients. 
"Thrombosis is definitely contributing to the high mortality rate from COVID," says Hunt. "Not only can it lead to a pulmonary embolism, which can be fatal, but there are also higher rates of strokes and heart attacks."
In this report in the British Medical Journal, a United Kingdom medical specialist is musing on COVID-19. Now at the outset one would have thought that the only experts interested (or consulted) would be emergency physicians, anaesthetists and respiratory specialists. However, this is a doctor expert in blood clotting which has arisen as a major COVID-19 complication, especially as the amount of anti-coagulant to be given seems to be unsettled. Moreover, there there are reports of late onset deep vein thrombosis. My Swedish correspondent mentioned COVID-19 toes, which appear to be a severe form of chilblains, pointing to this being the virus being an instigator of widespread disturbance in blood clotting.
What is further intriguing and indicates the widespread effect of the virus is loss of the sense of smell as an early sign. In humans, the olfactory cell location measures 9 cm2 and lies on the roof of the nasal cavity.
With the common cold when there is swelling of the nasal epithelium non-specifically, sense of smell is impaired. However there are reports that this COVID-19 virus infiltrates the sustentacular (supporting) cells which, together with olfactory cells, constitute the pseudocolumnar epithelium underpinning the nasal cilia and microvilli. Among other functions these cells have an effect on how odours are perceived by the olfactory cranial nerve.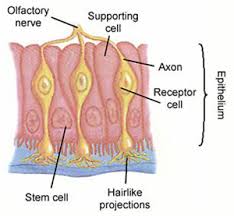 It was interesting looking at the histology of the nasal lining, and its complexity. The olfactory nerve and its connections are one of the most neglected areas in medicine, because the sense of smell is more related to lifestyle rather than considered a major marker of disease. However, if it is indeed an early marker of COVID-19, attention should be paid to the way the nasal swab is taken to assist early detection, especially if the olfactory area of the nose is where the virus may lurk first.  This infiltration indicates how profound this virus may be in invading the body.
This virus is not going away soon and while Australia has, up until now, done an excellent job in suppression, "lurk" is probably the most concise way to describe it.
The Hungerford Games
We camped on the Queensland side of the fence, and after tea had a yarn with an old man who was minding a mixed flock of goats and sheep; and we asked him whether he thought Queensland was better than New South Wales, or the other way about. 
He scratched the back of his head, and thought awhile, and hesitated like a stranger who is going to do you a favour at some personal inconvenience. 
At last, with the bored air of a man who has gone through the same performance too often before, he stepped deliberately up to the fence and spat over it into New South Wales. After which he got leisurely through and spat back on Queensland.
Henry Lawson wrote thus about his experiences in Hungerford in 1893, when he had walked there with his swag from Bourke. The expectorating man's name was Clancy, that familiar 'loveable larrikin" character alienated from officialdom. Sorry, that is my ironic interpolation, and on the contrary Henry Lawson was not impressed by him.
There was no Pauline Hanson around in those days, and anyway she would not have been able to vote or stand for any of the colonial Parliaments in Australia at that time.
The Royal Flying Doctor Service (RFDS) periodically does medical clinics in Hungerford – this population speck, which straddles the border of New South Wales. This settlement is about a three hour drive along the Dowling Track from Bourke. I have always hankered to go there since I worked with the RFDS, for no other reason that it is there and like so much of western Queensland it epitomises my image of the laconic yet irreverent stoicism of the Outback.
We have years ago thought to drive there, but there had been heavy rains and the road beyond Bourke was impassable. The road is still unmade, but even though it is not the first place one would think to cross the border, my hankering is still strong. So I thought I would find out more.
The problem is that the Royal Mail Hotel is on the Queensland side of the Queensland-New South Wales border, which is defined by the wild dog fence. There is a border gate at Hungerford.
To get more intelligence on the current situation, I rang the publican at the Hotel. The news was grim. The gate is locked; the coppers have the key and even if I could he said it would inadvisable to try and climb over the gate. Anyway we would be aliens from New South Wales – waratah cockroaches invading the land of Cooktown orchid cane toads. So we could not stay at the inn.
So Premier Palazczuk, I promise I won't make a High Court challenge if you open the Hungerford gate and allow us to stay in the pub. I'm not sure about the High Court challenge – however I believe there is a class action being mounted by a consortium of wild dogs to remove the fence between the two States. And it is only an unsubstantiated rumour that Clive Palmer is funding their challenge.
Muri Succursus
Mus Virgilis "destillat ab inguine virus"
We mouselings, as you know, pay homage to our celestial creator, Rodentia Nora. So we have knowledge of Latin – one of the greatest bard being one Mus Virgilis.
Given how much used the word "virus" is, we had a peep at its derivation.
"Virus" is a rare second declension neuter word for "poison" or "slime" and that attracted me to see if there was a plural form, "vira". But the word has never been found in a plural form in Latin literature. Thus "viruses" is acceptable – even though the "es" suffix is generally associated with third or fifth declension Latin words.
And certainly do not say "viri", which is Latin for "men".