i with my dear friend le canard trump join together in congratulating Justin Trudeau in seeing off the forces of the far right. I think that is the same as seeking the betterment of both countries, is that not correct, Mr President?
The Moral Basis of Christopher Pyne
You know when you hear the words after yet another expose of a particular corporate malfeasance: "we take these matters very seriously…" by which time you have turned off because you have heard it all before.
However, The Moral Basis of a Backward Society written by the American political scientist, Edward Banfield, should be required reading as Australian moral trajectory is directed towards the end situation described by Banfield.
In his examination of Sicilian society in the 1950s he points out that the whole basis of the society is to rob society for personal gain. "Rob" implies criminality and while Sicily is the home of the Mafia, my use of the term is broader to embrace the morally bereft rent-seekers who tip-toe on the edge of legality. You know for instance the persons who profit from "insider knowledge" to make a living, and essentially do nothing else to advance society, while they line their own pockets.
Banfield describes the person at the centre of his dysfunctional society as a male who "lives moment to moment, which governs his behaviour either because he cannot discipline himself to sacrifice a present for future satisfaction or because he has no sense of the future. He is therefore radically improvident." However, I would not want to be sexist, and in our current era only attribute such a quality only to males.
One of the problems of Australia is that corruption is often confused with mateship, a characteristic which can be traced back to the Rum Rebellion, as the brown paper parcels are laughingly distributed. Added to this heritage, Australia is gaining the reputation as a Chinese Laundry while every aspiring politician sees his or her eventual future as a rent seeker.
You know if Banfield was alive today, he may well have undertaken writing a sequel to his book called The Moral Basis of Christopher Pyne and then, as Banfield did with Sicily, generalise his conclusions so we could benefit from his insights. But alas, where is the Edward Banfield among our political scientists today, Professor Van Onselen?
Mane Course
Some years ago, a prominent culinary scribe (he hates being called a food writer) wrote an article in the Good Food section stating inter alia the following:
"At the same time, the outrage overlooked the paradox that Australia has exported horse meat for human consumption since the 1970s. Today, we're one of the world's biggest exporters, with two accredited abattoirs – one in South Australia's Peterborough and the other in Caboolture, Queensland.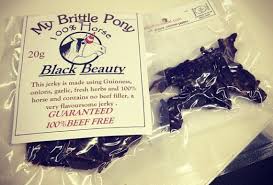 According to the Department of Agriculture, Fisheries and Forestry, we exported 6,137 tonnes in 1998-99 and 2,320 in 2006-07 to 14 countries including Russia, Switzerland, Belgium and France.
 The Department estimates between 30,000 and 40,000 horses are slaughtered each year, but this includes about 33 licensed knackeries butchering horses for the domestic pet-food market, including thoroughbreds, standard breeds and wild brumbies."
The writer has a strong Slovenian heritage, and horsemeat is freely available in that country, but the biggest importers of horse meat are Italy and France and the biggest exporters of horse meat, which in the OECD definition includes not only "equine" but also "ass, donkey and zebra", are Argentina followed by Mongolia and Canada. Australia is a small player in the international market.
The above article was written when certain restaurants were introducing horsemeat in various guises on the menu, and being picketed for doing so. Thus horsemeat on the menu became a short-lived exercise. But if there is a surplus of horse flesh, eating it remains an option. If a horse is slaughtered cleanly and humanely, what right has anybody to deny their fellow citizen access to a horse menu?
Nevertheless the writer very clearly set out the numbers being slaughtered and I cannot remember then any of the current breast-beating which is being drummed around the country in response to the recent ABC documentary. However, once the visual images are added to the fact, then the crescendo of breast-beating and teary humbug becomes almost too much for anyone to bear.
The fact is – and it is an inconvenient fact – that when a basically greedy industry over-producing a product to be syndicated among a gullible public means that many of the animals do not pay their keep, what do you do? Release them into the wild so they become an ecological pest or just kill and cremate them. Or use them for food.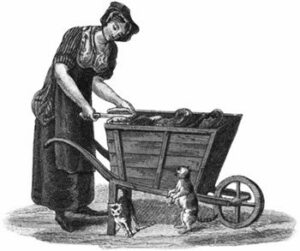 During and just after the war, horsemeat was sold in the butcher shops as pet food because sheep and beef was rationed – and there was no outcry. In fact, the distinctive cry of the street vendor of horsemeat was very distinctive: "walla walla catsmeat."
Not all horses can be buried standing up like Mummify or have a comfortable Living Legends retirement. If Australia wants to tackle this particular problem then it should look at the supply chain, and especially at the advertisements offering yearlings that will conquer the racetracks. Shares in these horses that are available for purchase should include the rider (pardon the pun) that you – the owners with "a hundred of your best friends" – are also responsible for the horse for its whole life, including its death certificate.
Further, I would advocate that every protester be given a horse as a token of their love and devotion, together with a certificate of ownership. The certificate can be traded in, stained with tears, if the person wishes to return the animal to its equine funeral home. It used to be called an abattoir before the community outrage ensured that the name be changed and photographs were banned.
Seriously, if the community cares about the welfare of horses, it would not condone the obscene amount of money invested in a few horse races to benefit people who are already very wealthy to the detriment of unwanted horses that die an excruciating death.
Withering Foxglove
In 1785, William Withering, a Birmingham physician, wrote a treatise setting down the history of his patients where the extract of digitalis purpurea – the foxglove – was used. Many of his patients had severe oedema, which is a sign that the body is cracking up and not able to maintain the distribution of body fluids in an appropriate manner. After all, each of us is a compartmentalised bag of salt water, with a few calciferous supports called bones to distinguish us from amoeba.
Oedema has a number of authors. Where there was an underlying cardiac reason for the oedema and associated problem, Withering showed the foxglove extract worked. It just happened to be the extract that yielded a substance which aided cardiac function.
Quoting from the notes of his patient 136, Withering wrote: he was ordered to take two grains of pulv. Digitalis every morning and three every night; likewise a saline draft with syrup of squills, every day at noon. His complaints soon yielded to this treatment, but in the month of November following he relapsed, and again asked my advice. The Digitalis alone was now prescribed which proved as efficacious as in the first trial. He then took bitters twice a day and vitriolic acid night and morning, and now enjoys good health.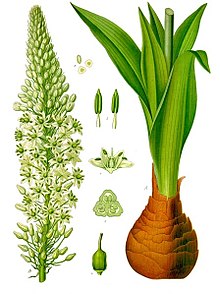 Before the Digitalis as prescribed, he had taken jallop purges, soluble tartar, salt of steel, vitriol of copper, etc.
Withering used digitalis as a blunderbuss, but this was one patient in which he seemed to get it right. However, as with everything else much of the treatment then was based on purge or emetic – and the basis of such treatment was hardly evidence based, and some of his patients with oedema for whom he prescribed digitalis did not get better and death ensued.
However, Withering was wandering in the darkness of medical ignorance; and that cannot be said of today when under the cover of Pharmacy as a learned profession, the spruikers are out selling much the same array of quackery, just different names. One pill on sale 13 ingredients – a modern day equivalent of the Withering squills:
Vitis Vinifera (grape seed), Silybum marianum (milk thistle)
Selenomethionine, Betacarotene  Thiamine nitrate (vitamin B1) Calcium pantothenate (vitamin B5), Pyridoxine hydrochloride (vitamin B6);Vitamin B6, Cyanocobalamin (vitamin B12) Ascorbic acid (vitamin C); Vitamin D-alpha-Tocopherol; Vitamin E; Zinc amino acid chelate and with a garnish of Folic acid.
A normal balanced diet obviates the need for vitamins and selenium can be toxic, especially if children swallow a few of the tablets that have been left lying around.
In one case Withering had success infusing a young grossly oedematous man with digitalis. He obviously was feeling very chuffed, as he finishes the case history (sic): I forgot to mention that this gentleman, before I saw him, had been for two months under the care of a very celebrated physician, by whose direction he had taken mercurials, bitters, squills, alkaline salts and other things, but without much advantage.
The pity that the paradox of having knowledge unlike Withering in his pioneer use of digitalis, over 200 years later, the same quackery exists but with different titles is being flogged; and in the same unregulated environment no much different from that in which Withering medicated.
I read an interview with Jack Gance, the founder of Chemist Warehouse. There was not one mention of the word "therapeutic' in the interview. It was all about money and profit margins, and when you see its advertisements where you see these laughing, presumably satisfied, customers with shopping trolleys brimming with all types of his alchemy, then you know how deep, drug taking is rooted in our society. And as a society we have the audacity to humiliate strip-searching young teenagers. Back to the advertisements with the hysterical customers pushing their drug cornucopia to the check out desk – just money stripping here.
The Medical Board of Australia is investigating this whole area of complementary medicine currently. On a major homeopathic website there are a number of anecdotes attesting to its value. They are uniformly positive, reminiscent of the testimonials that adorned the patent medicines and remedies sold through magazines. I find it unsurprising that such a biased sample appears on the website. However, there is no end to gullibility.
Let me just add to these anecdotes a contrary view. In 2013 I went undiagnosed for a period of time, and among the remedies suggested was krill oil. It is interesting when one is very sick, the promise of a therapeutic nirvana supersedes logic.
As it turned out, it was an orthopaedic surgeon who diagnosed my condition where other doctors and apothecaries including myself did not. I had a nasty affliction with a gradually worsening triad of pain, stiffness and weakness, so much so that one night as I stood in my bathroom I knew I was dying if there was no intervention.
Fortunately I was pulled back from the brink – not by krill oil, but by prednisolone. My therapeutic response was almost instantaneous, such that I am not writing his blog from a celestial platform.
Cortisone, a naturally occurring substance in the body, was crucial, administered in a therapeutic dose to counter the autoimmune disease process; plus paracetamol for the pain- killer, a chemical, an aniline compound first manufactured in the 1880s. No oil of krill or any substance from the alchemist crucible.
Education System Fails Australia.  Will micro certification help?
Neil Baird
The retiring Secretary of the Department of Prime Minister and Cabinet, Martin Parkinson, recently joined a long list of well-qualified commentators in warning of the dangers of falling living standards arising from Australia's declining productivity growth.
As an employer for more than 40 years, I regretfully have to agree. Parkinson partially blames political instability and policy uncertainty. He is undoubtedly correct in that assessment but I firmly believe that the major factor in our productivity decline is the general failure of our wider education system.
As I see it the problem is that the primary, secondary and tertiary education sectors have all become anti-business over the last 50 years. One of the benefits of advancing age is being able to look back on an education experience that was generally pro-business. I was fortunate to attend a school where successful business leaders were hailed almost as heroes. Even at university, at least in my undergraduate years, they were tolerated or, at worst, ignored.
Since the late sixties all that has changed. While the ageing Communist Party of Australia and its various "fellow travelling" organisations were gradually declining, they were being replaced by similarly agitprop inspired groups who began to infiltrate and eventually dominate our education system.
That movement started in the universities and quickly spread through both levels of our schools and by the early 1980s the movement had effectively been institutionalised. Unfortunately business did little or nothing to counteract this; education became widely anti-business. Our children were, and are being, taught that business is bad and sales people are crooks. Not only is this attitude destructive, it produces too few people who are productively employable which, in turn, severely handicaps our national productivity.
As a global publisher of maritime trade magazines and organiser of their accompanying trade exhibitions, I know the publishing, events and maritime industries quite well. Their problems are essentially similar and largely they are the result of the output of our schools and universities. Like many western democracies (except perhaps the USA) it is becoming impossible to find enough good and competent staff.
I see this problem as largely attitudinal and those attitudes are mostly shaped by an education system that focuses on what I call "fluffy", easy subjects in the social sciences to the detriment of the more difficult STEM* subjects. Apart from their underlying political inspiration, universities generally favour the "fluffy" subjects because they attract more fee-paying students.
The old "Techs" – the technical colleges – have been allowed to wither on the vine. Under the Whitlam and Dawkins "education revolutions" they became TAFEs, many of which eventually were turned into universities. The Whitlam Government introduced free university education for the masses, ignoring the Commonwealth Scholarships scheme, which quickly devalued university degrees, at enormous cost, and allowed the "fluffy subjects" to gradually dominate our universities.
A couple of years ago I, and many others connected with the maritime industry, were shattered to learn of the University of New South Wales's intention to close its globally esteemed school of naval architecture. That institution was the world leader in producing the designers of fast ferries, patrol boats and the like. However, the demand for such graduates is not high, about 15 per annum. Despite the important facts that all UNSW naval architecture graduates were quickly employed and their fees covered more than double the direct costs of their course, UNSW is terminating the course this year.
Of course, 15 graduates does not in any way compare with the fees being contributed to the university, and its counterparts throughout the country, by its hundreds of marine biology, environmental science, media studies and journalism students, for example. The fact that most of those students, upon graduation, will be lucky to find employment as baristas or, largely unnecessary, public servants is of little or no relevance to the UNSW or its other university counterparts. Meanwhile, like my company, Australia's naval architecture firms and ship builders, which are all significant exporters, will have to employ graduates from overseas. Worse still, they now have to establish their construction activities offshore.
Much the same applies to the trades. Everyone I know in shipbuilding is having trouble filling trade positions such as welders, electricians and ship- wrights. Even the catering trade, I understand, is having similar problems. It seems strange that, with all the people in this country of Italian heritage, my local Italian restaurants have to recruit chefs from India. I understand, from a nephew in the business, that modern apprentice chefs are failing to survive long in the business because their teachers have left them unprepared for the realities of the work and discipline involved with their roles.
Anecdotally, this seems to be a problem that affects companies across the whole spectrum of business. Recruiting competent enthusiastic staff is very difficult. Meanwhile, our governments boast of keeping our unemployment levels "down" to 5.2 per cent even though, in my view, that has been achieved by overloading our Federal and state bureaucracies with "fluffy" graduates. Our more intelligent politicians are well aware this does nothing for national productivity. Unfortunately, few, if any, of them are doing anything about it.
Now, what we are effectively doing is shifting our productivity offshore. Our bright, hard working people and our vigorous businesses are being forced to develop overseas while our domestic economy slowly stifles itself into unproductive mediocrity.
The Federal Government initiated the Hayne Inquiry into the banks and finance sector. That has led to some promising reforms. It should do the same with education and examine the vital relationship between education and productivity. Then, something might be done to reverse our inexorable long-term decline in productivity.
*Science, technology, engineering and mathematics
Neil Baird PhD is non-executive Chairman of Baird Maritime, a leading global maritime trade publisher. Neil is a former chairman of the World Ocean Council and of the Australian Marine Environment Protection Association, and a long-serving director of the Australian Shipbuilders Association.
Mouse whisper
As reported in the SMH this week by James Massola:
Joko and Morrison met for about 15 minutes at the presidential palace yesterday and afterwards, Morrison said he had discussed the Indonesian-Australian free trade deal, counter terrorism co-operation, the proposed new Indonesian capital on the island of Borneo and the recent deadly riots in Papua and West Papua
Wow – Speed diplomacy. Pity they did not have another 15 minutes or Morrison would have had time to talk about the Sharkies' prospects for 2020. The fact that he spent only 15 minutes discussing the above matters says something about Australian-Indonesian relations.
However, Morrison had nearly an hour with Vice-President of China Wang and given that the main object was to get into the good books of President Xi so that presumably he will be eventually granted an audience, an hour pleading his case may be a better use of time than worrying Indonesia about the potential re-run of Timor-Leste in West Papua – and yes, the Bali bombing was a long time ago.