I want children growing up in Australia to feel positive about their future, and I think it is important we give them that confidence that they will not only have a wonderful country and pristine environment to live in, that they will also have an economy to live in as well. I don't want our children to have anxieties about these issues."  
The antidote for such anxieties?
 Religion is the opium of the People.
 You get good Marx for that solution. 
The safety valve
I never thought when I was challenged to write a blog, which I'm sure among the cacophonies of ideas and opinions may be read by one or two, looking for a murine apparatus and getting the spelling wrong. However, the blog is a safety valve. It allows one to shower cyberspace with words – and since cyberspace is self cleaning then you do not pollute but leave, in one's own mind, priceless gems hanging like lanterns lighting humanity as they get swallowed by the uroboros.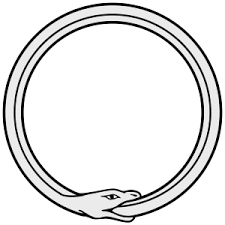 However as the twilight glimmers, one of the only facilities left to me now is writing. Assuming that this is my skill, I am writing as if there is no tomorrow so that there is a legacy for what it is worth. I always listened to Alistair Cooke's Letter from America every week when he was alive; there was always a reason for saying what he did. The book of his travel around America when he was a young man inspired me to see as much as I could, since that axiom that one is a long time dead rings so true – despite one's affirmation of life everlasting in the Apostolic Creed. The problem is that these Creeds were hatched when 40 years was the life expectancy; thus before one realised the horror of old age and being cast into the Life Everlasting nursing home.
Rockchoppers revisited – A Weapon of Mass Destruction
I read Rockchoppers just after it was released in 1982. It was written by a Roman Catholic priest, Edmund Campion and in the wake of what I thought was the awakening of the Roman Catholic Church following Vatican II and with it the growth of the worker-priest movement. It was a brilliant book.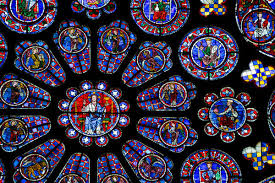 His description of Chartres cathedral – there is none better. To stand, kneel whatever your stance in Chartres Cathedral the cathedral is, the nearest I myself have ever felt of being in a divine presence. Edmund Campion put my inchoate thoughts in print elegantly, compellingly. He quotes those stirring words of Fulbert, one of the Bishops of Chartres.
We are as dwarfs on the shoulders of giants. We can see more and farther than they, not because we have keener eyesight or because we are taller than they, but because we are raised up and held aloft by their grandeur. 
Yet as I clear my library of books accumulated over more than half a century, I wonder how Campion feels today about his Church beset by a tidal wave of child molestation, unacknowledged children of priests and the indefensible maintenance of the seal of confession in cases of child rape, the non recognition of woman as priests, the hurt and harm to so many of the flock over which these men in frocks and silly hats have presided. Shepherds they ain't, although they do carry a crosier – representing the shape of a crook.
Corpus Christi College in Victoria, a seminary, has been revealed as a cesspool breeding pederasts. On re-reading his book, Campion is very chatty about his early life, except for the time he spent in the Manly seminary studying for the priesthood. He dismisses it in a few lines – "for years I would have nightmares that I was back inside those walls". That is all, and his book then pursues the doctrinal-political pathway of a man whose beliefs are in line with those of the worker priest at a time when Santamaria was in ascendency. Yet he must have known about the increasing social dysfunctionality of the Church – he is too astute and sensitive not to have known.
However, this week watching these Roman Catholic apologists wheeled out for the courteous Lisa Millar and Geraldine Doogue to interview, there are the masks of geniality that are difficult to challenge, especially if you have been conditioned since childhood with a sense of guilt. You can never be rude to the Church. The Church would never send in the current Archbishop of Melbourne for interview as the public relations front – just get a good ol' empathetic face of a Father Brown understudy with a purple vest to pour on the paternal charm.
This is the Roman Catholic Church in delay, delay and delay mode; the creed of Catholicism, as it is with many religions, is secrecy and rearguard. The description of church architecture to over the centuries as described by Campion designed to increasingly separate the congregation for the priest to enhance the impenetrable secrecy should be standard reading as should be his antidote in Chartres.
Personally I am pessimistic and the Campion book holds the clue of why that is. Within all religion there is a reactionary group fearful of change which intelligent unscrupulous populists like Santamaria can exploit, as he did through the DLP before it was effectively destroyed in the 1974 Federal election.
However, it is not only the conservative Roman Catholics, but also in Newt Gingrich's cleverly exploitation in harnessing the political clout of the evangelical Christian movement in 1990s. There are two forces – fear and the authoritarian personality, which oppose the forces that Campion wanted unleashed to liberalise the Catholic church. Therefore, to protect the base the traditionalists are prepared – if not to condone the despicable behaviour outlined above – then to look the other way or throw a blanket of sophistry over it.
Richmond – A Reflected Glow
I am not a Richmond supporter. However, I easily could have been if the kids on the corner of the street where I lived when I was five had not been Essendon supporters. Deeply impressionable, I became a passionate Essendon supporter, a support that was transferred to my sons and their children.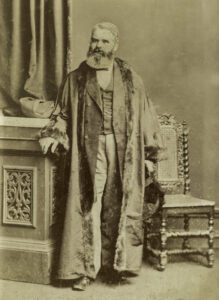 However, my great grandfather, Michael Egan was Mayor of Richmond in the early 1870s and there is even a street named after him in Richmond. He distinguished himself by biffing another councillor who dared to disagree with him, but many of his other achievements as a councillor have been lost when at some time later the Council records were incinerated – some say suspiciously.
Michael Egan made a fortune with a wood yard, initially at the end of Rowena Parade and then transferred to Punt Road, where the Yarra River was convenient for transporting the wood. Anyway most of the wood ended up in the goldfield diggings, and when the great Crash of the 1890s came, I was always told that he survived because his money was in the Bank of NSW.
During the 1970s I frequented the Vaucluse Hotel in Richmond where we had monthly meetings, and this was time when the licensee, Graeme Richmond, was one of the geniuses behind that golden period when Richmond was last a powerhouse football team; and mine wasn't. However, despite the horror of the period I did not change my colour from red sash to yellow.
Then Kevin Sheedy came along, a Richmond champion footballer as coach of Essendon in 1981. I thought Sheedy a dirty player and remembered him breaking Des Tuddenham's leg, another ferocious footballer of that era, who had gone to Essendon as playing coach from Collingwood.
Now this Sheedy had come to Essendon as coach, and there was a perverse satisfaction in him losing five out of the first six games as coach such that he contemplated putting on the boots and coming back as a playing coach.
Then the Sheedy era blossomed. Essendon won 15 games in succession until it lost the very last game of the season to Geelong to Geelong and subsequently the 1981 elimination final. In three years though, Sheedy achieved his first premiership with my team – the first since 1965 – and during this time it turned out that Sheedy had been an Essendon supporter as a kid.
The tide was turning. Sheedy in my eyes now had been a fearless, uncompromising player, who brought the best out of his players instilling that intense fearlessness, of which the current Richmond coach, Damien Hardwick, as one of his protégés was a beneficiary.
One day Sheedy had also stopped to play cricket with my sons who were practising on one of those malthoid wickets in Yarra Park close to the Richmond Cricket Ground. How good was that for two teenage boys forever devoted to the Essendon red and black! Richmond and Essendon were thus forever closely intertwined.
However, even before Sheedy was appointed, I did make amends in relation to the yellow and black when in 1979 I moved to Balmain – Richmond on the Parramatta River as I called it – and became a very strong rugby league supporter of the then Balmain Tigers.
Balmain colours were orange and black. But what is there in a different shade of colour?
But then that is another story. 
Trudeau or Scheer. Scheer who?
It's colder; they play ice hockey more; their bacon is really ham; and their obsession with maple syrup products borders on unhealthy. So penned a BBC reporter in an introduction to an article about the Canadian versus American political system.
The Canadians go to the polls on 21 October with 338 ridings up for grabs. Next week, the leaders of the various parties face the media in a Quebec venue – one in English –the other in French before audiences presumably who can understand "pollyspeak" in two languages.
There seem to be six parties in the electoral campaign, although two of the parties have two and one member each – the Greens, two on the Vancouver islands and a one-man party led by a LePen-like character who holds a Quebec seat. This leaves the left-of-centre New Democratic Party under its leader, Jagmeet Singh, struggling to repeat its 2015 successes. The Bloc Québécois Leader, Yves-François Blanchet, seems more secure and concentrates on the francophone areas, and it is the loyalty of his constituency that will probably determine whether Trudeau can wrest seats and be re-elected.
Trudeau thus will have to win seats in Quebec, an aim helped by the fact that the Conservative leader, Andrew Scheer, who represents a riding in Saskatchewan, does not speak French well.
However, the end result of the election should be interesting. We Australians pay scant attention to Canadian politics, only mentioning briefly Justin Trudeau's travails, when he had been embarrassed by his appearance in blackface on several occasions when young, well before politics beckoned. These antics have been portrayed by the right-wing media as though they were a mortal sin. However, given the rise of social media and the tendency apparently to trade intimate and potentially embarrassing images, maybe this minor transgression by Trudeau will be magnified in future elections for aspiring politicians as the "sins of the past" are paraded as "weapons of mass destruction".
What is important about our future relations with Canada is that both countries for their size and GDP have substantial pension/superannuation funds, with the potential for investment. An example of this is the joint arrangement announced in August between Australian Super, Australia's largest industry superannuation fund, and Ontario Teachers' Pension Plan, Canada's largest single-profession pension plan, to invest $1 billion each in the National Investment and Infrastructure Fund (NIIF) of India's Master Fund.
Then this week, Webster Ltd, Australia's monopoly grower of walnuts, signed a deal for an AUD854 million takeover, yet to be ratified, by PSP Investments, Canada's huge public service pension fund. The same fund has funded the Hewitt Cattle Company to expand its holdings in the Northern Territory. PSP Investments also owns 25 per cent of the NorthConnex tunnel, 25 per cent of the Westlink M7 toll road, 33 per cent of the rail freight company, Pacific National and a large slice of BAI Communications – in political terms all highly strategic.
The problem with the two countries is that in addition to being far away from one another, they traditionally excel in different sports (unlike other countries in the British Commonwealth). So the two countries exist in parallel. Any communication between Morrison and Trudeau one can guess has been minimal; perhaps if Scheer becomes Prime Minister there will be more evidence of shared vision in a common adulation of Trump, given the way their political careers have slid forward.
Politicians are great followers and perhaps the investment profiles of the large superannuation/pension funds of each country may guide them to pool their common interests so there is a potential third force in this increasingly polarised world.
And one great advantage Canada has over Australia is the lack of the Murdoch shadow. It should be noted that James Murdoch has purchased a property in a remote part of British Columbia, but then does he count? After all, he has been caught providing funding for democratic aspirants for the U.S. Presidency.
Mouse whisper
Mentioning "Boof". It may have been 2010 … with apologies to A.A. Milne.
Scott Scott Morrison Morrison whether a matter for glee,
Took great care of his bear, though he was forty-three.
Scott Scott said to the Rupert: "Rupert, " he said, said he.
"Don't ever go up to the top of the town if you don't go up with me …
and look what happened – Scott2 Morrison2 has another bear called Lachlan.