There was much hype surrounding the 20th anniversary of the Sydney Olympic Games with the spruiking by the ABC of their biopic, Freeman. Given the cloying, hagiographic way many of these biopics are constructed around sporting celebrities, one might have anticipated a certain predictability with a treacly voiceover. Therefore, I planned to give it a miss.
However, the television was tuned to the ABC during the Sunday night meal and it was just left on. I started watching with the eye of the sceptic prepared to switch it off. I did not. It was a fine depiction of an extraordinary woman.
I must say that at a time where the world is devoid of genuine heroes and heroines (if that word is still allowed) Cathy Freeman stands out. Running 400 metres faster than anybody else in the world was the centrepiece, but in relation to the woman herself it is, in the end, incidental.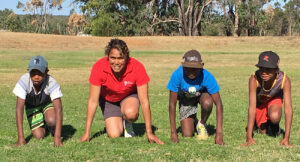 Yet without this extraordinary talent, she would have been yet another unrecognised good person, one of those who form the spine that anchors this country. She is Indigenous. It marks her out. She provides that sense of grace that was so well emphasised by the beautiful unnamed Bangarra dancer, and as with Cathy Freeman, grace is so natural – more than just a physical attribute.
This artistic portrayal, far from complicating the vision of Freeman winning and thus being a source of distraction, made me realise that this was more than just an expression of the filmmaker's sensitivity, it demonstrated something rare in the Australian psyche – a genuine unsentimental view of what grace under pressure is all about.
Freeman engendered on that night a sense of optimism in a country which wallows in its veneration of failure – Burke and Wills, Gallipoli and Fromelles immediately springing to mind.
Now, two decades on, she has remained the same determined person dedicated to doing good without constantly reminding us of it – that was one message that I took from this biopic.
Thick as a Plantain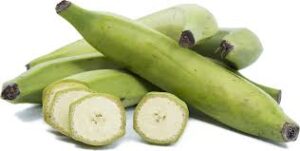 Queensland is a different world, to a point. When I was first exposed to the public service in Queensland, I was amazed to see and feel how centralised the system is. It so closely approximated attitudes in the Victorian public service, which I experienced when I had worked there, that I felt quite at home.
The authoritarian personality dominates the centralised mentality of Queensland public servants. It was almost to a level that paper clip distribution in a Camooweal government office depends on the signature of the Departmental head in Brisbane.
When the authoritarian personality is combined with a healthy dose of xenophobia and lack of intellectual integrity it perfectly describes Pauline Hansen. Yet such a perception of her underpins a preparedness of Queenslanders to elect her – time and again.
Her tearful retreat whenever she is under political fire relies on a cynical appeal to an undercurrent of paternalism. If she were a man, she could not hide behind a veil of crocodile tears. The extraordinary performance of the Queensland Premier last week accusing the Prime Minister of bullying when he was making a perfectly reasonable request shows that in Queensland the Hansen playbook is very adaptable – in this case by the Premier herself.
Then there is her chief health officer, Dr Jeanette Young who, according to the Premier, apparently is running the State – at least in health and in border exemption. She does not have any public health qualifications despite having been in the job for 15 years.
This is the same Jeanette Young who, during the swine flu scare of 2009, advocated for Queenslanders to stock up on food – in essence stirring up panic buying. Well, Queenslanders, there has been another outbreak of swine flu in China, which has been kept quiet. China has just banned pork imports from Germany because also has been the emergence of swine flu there.
Dr Young is unyielding – to a point.
The Premier and her minions may want to blame Peter Dutton for everything, and the Hanks imbroglio allows the State government to spread some of the topsoil, but Dutton cannot be blamed for allowing the polo-playing McLachlan with his flock from descending on Queensland (and a variety of other well-shod Victorians) to serve out their quarantine in the comfort of a resort. If the Premier is to be believed, this is the handiwork of Jeanette Young, who makes the decisions to allow special access. However, in so allowing it, this seems to contravene everything the resolute Jeanette Young says she stands for.
Yet Jeanette Young is not averse to the quavering voice when under media scrutiny. After all the health plausibility of many of her decisions is inversely related to the political expediency. At least with Daniel Andrews, he has now learned that public health considerations must have a scientific basis; and is following a course. He is in for the long term. Sounds familiar. Perhaps he has observed the Chinese devotion to the long term solution at close quarters.
Dr Young has recently acquired a deputy, Dr Sonya Bennett, who has worked in the Royal Australian Navy before joining the Queensland Department of Health to oversee public health three years ago. Given the propensity of professionals in the armed forces to collect post-graduate certificates and diplomas, Dr Bennett has acquired appropriate public health qualifications. She has the credibility of sitting on a government committee to oversee communicable diseases, and presumably is assisting in the flow of exemptions.
However, in the end Queensland with in all its authoritarian rigidity has to find a way out of its completely illogical stance of border closure that demands a rate of community transmission that is absurdly low before the drawbridge is lowered. In a population of 8.129 million, NSW is reporting around five cases a day – that's 1 per 1,625,800. Maybe the election will do the trick – one way or the other, if Australia can wait that long.
But, Jeanette, batten down the hatches, swine flu may be coming again and Australia needs a unified strategy to deal with a new swine flu outbreak – apart from advocacy of panic buying. Time to start behaving like a country.
But, you know, it is Queensland and do they know how to bend a banana!
The little sparrow 
Having discussed Cathy Freeman, this vignette of another inspiring woman may help ease reaction to the writings immediately above. Sarah L. was a young English doctor when she met me in the corridor of the hospital. She looked so small; even childlike and yet when I met her at Doomadgee, I soon found out her resilience belied her appearance.
Doomadgee is mainly an Aboriginal settlement in the Queensland Gulf country and has had its moments with a police station under siege and Aboriginal riots. The problem with this settlement is that it is the meeting place of various mobs, and in such clusters, there are always underlying tensions, even when there is no violence between rival mobs.
When she greeted me, she apologised for saying she was a little tired. The previous evening, she had been called out to triage a serious vehicle roll-over, and given that nobody wears seat belts, there was a variety of serious injuries. She had to work out the priority in treatment and who needed to be evacuated to Mount Isa or to the coast. They had all survived.
She also wanted to set up an evidence-based treatment for scabies, which was endemic in the community. Scabies is caused by mites (Sarcoptes scabiei), which burrow into folds of skin, are found in children's hair – and often, in the severest form, the scabies lesions are inter alia infected by streptococcus pyogenes. Scabies spread by contact and older people tend to be "super-spreaders". There are a number of treatments that work, but they require compliance. She wanted to test ivermectin, which can be administered orally and used topically.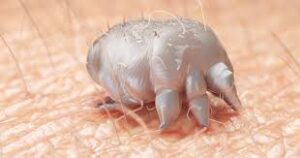 Ivermectin's parent drug was discovered in Japan in the 1970s and was first used in1981. It is the essential agent for two global disease elimination campaigns that will hopefully rid the world of both onchocerciasis and filariasis. These diseases affect the lives of many millions of poor and disadvantaged throughout the tropics. Ivermectin is also effective against mite (scabies) and lice (crabs or pubic lice) infestation. It has a very wide use against parasitic infestation, but for the use proposed by this young doctor there were still unknown elements.
The attack on scabies means ridding the home of the mites and, for instance, the habit of sleeping with dogs, which occurs in Aboriginal communities, can facilitate the spread. The young doctor, who had paediatric training, wanted to clear the children in the community of scabies.
I was impressed by her enthusiasm, and her approach reflected my ideal public health physician – able to have clinical expertise and yet wanting to set up a trial to see what would best suit her community.
This week, I tracked her down to see what happened. Yes, she successfully eradicated scabies, but that was so long ago.
She was pregnant at the time I met her in Doomadgee, and subsequently she had a second child. They all moved to the Coast. Her professional career was interrupted by a couple of major car accidents – one on Magnetic Island and one in Townsville – after she left Doomadgee. She took a long time to recover, and has been left with residual loss of vision in her left eye. She is now practising at Townsville Aboriginal Health Service.
To me, she was an exemplar of a doctor working in a remote community who was able to cope with emergencies but yet with the curiosity and determination of the public health physician. She epitomised the very best of medical practice, but her experience also demonstrated the lack of sustainability of a health system built on the individual worth without there being succession planning. That is a major problem that has bedevilled medical practice, particularly in rural and remote areas.
Before I made contact with her this week, while reflecting on Doomadgee, it reminded me of looking out of the train window and seeing two women tending a colourful beautiful garden alongside the train platform. Then the train moved on, and I did not have a return ticket.
However, on this occasion, I knew the name of the woman and when she rang me back, the voice was still so familiar. It was still the bright, breezy Sarah.
Letter from Victoria
I was talking to a friend of mine in Victoria. He is a consultant geriatrician, one of the best. He is also a member of a nursing home board.
In this State of unmitigated residential care disaster, in this nursing home there have been no cases of the coronavirus, in either residents or staff. He prefaces his comments by saying that luck is always a factor. Nevertheless, what they did from the outset was to ban visitors, allow only essential trades people into the facility and ensured that on arrival the staff had a temperature check and were quizzed on whether there was any sign of COVID-19 disease. Then, all staff appropriately attired themselves, and strict protocols were observed.
I asked how the residents coped with this degree of lock up – and he said they hated it, one saying she preferred to be dead rather than endure such conditions. So it is not just a case of expressions of pious statements about "loved ones" whenever a person in their nineties dies, but perhaps in the eyes of the departed, death was a joyous event. The problem is that it is one technology we have not mastered, that of polling the dead.
Apropos, I asked about Zoom and other means of distanced face-to-face communication. His view was that for the elderly it was no substitute for physical contact.
He made a further comment that it seems that in these institutionalised care environments, aerosol rather droplet spread is the major means of transmission. He cited a case where a particular residential facility was coronavirus free in the morning and by the evening two-thirds of the people were coronavirus positive.
After talking to him, I re-read the Newmarch Report, which shows that if you bring in a competent team that knows what it is doing then you get to the same situation that my friend describes. But it is far from a perfect situation.
I wonder whether the central agencies or the private operators have worked out how much it would cost to comply with the 20 recommendations of that Report.
The Commonwealth government, with an incompetent Minister, is still relying on the private sector, with its record of putting profit before care increasingly being shown to be scandalous. The fact that some Victorian aged care facilities delayed the release of dozens of deaths which were then added to the daily tallies has not been adequately explained, but hopefully the answer is not deceit .
My friend said that government-run and not-for-profit facilities were better in his view. Yet Newmarch is operated by Anglicare, an offshoot of the Anglican Church, and seems to have belied that generalisation as does the apparent gouging of the contaminated St Basil's Home in Fawkner, a northern suburb of Melbourne, by the Greek Orthodox Diocese.
However, mimicking the home environment but being able to maintain infection control at a level where the coronavirus will be repelled at the door remains a challenge, organisationally and financially.
I know that if and when the time came for me to go into a nursing home, it will be a one-way street. Thus I want to go into a place where my family at least has the choice of visiting me. I do not want to go into an institution, which is kitted out as an intensive care unit, so that I become a delayed statistic dying in a labyrinth of tubes, with a card on my big toe labelled "a loved one". "Loved One" is becoming the modern day substitute for the black rimmed Hallmark bereavement card.
Coronavirus is an accelerant, and if you are old and contract the Virus, but survive the buggery of being on a ventilator in an actual intensive care unit, you can then become a photo opportunity for the evening news, before dying unnoticed a few weeks later. Is that what I would want – is it anything anybody wants?
Federally-Operated Quarantine Facilities
The comment has been made to me that government building a series of quarantine facilities would very expensive. The problem is that there is no evidence of long term thinking beyond the immediate combat with the current coronavirus. We have the spectacle of the President of the United States denying climate change, a feeling echoed by members of the Australian Government. There is a suggestion that swine flu outbreaks are now reappearing in China and Germany complicating the world disease profile.
Coronavirus infections are out of control in many places throughout the world, where incidence and number of deaths are the indices to measure spread and severity. Yet, unexpressed is the level of morbidity, which at present can be classified at short to medium term. I have yet to see whether the impact of morbidity on the world economy and burden of disease has been assessed. Probably, it could be argued that we are only seeing six-month data.
Our ancestors recognised the need for quarantine facilities but often located them in harsh settings. However, being in a necessarily isolated environment need not be harsh.
It seems that both the Northern Territory and Kristina Keneally among an increasing number of others, myself included, are advocating for discrete quarantine facilities. However the Australian government, with its attachment to private enterprise, appears to prefer to maintain the fiction that hotel quarantine can work in the long term. Frankly as the economy improves and the hotels are required, planning for these facilities should occur now rather than in the usual ad hoc manner. More importantly, we need to get quarantine out of the major population centres, and we need to find an affordable quarantine solution if Australia is to re-enter the international community and not completely destroy tourism for the foreseeable future, particularly if a successful vaccine is not found in the next 12 months.
In relation to a particular operational Northern Territory facility, the comment is that to get to it "…drive south-east from Darwin Airport for 30 minutes and you will arrive at an old mining camp – the Manigurr-ma Village for fly-in, fly-out natural gas workers. Until recently, this complex was abandoned. Today, it is perhaps the most popular travel destination for Melbourne escapees."
In other words, facilities do already exist, and it seems a tolerable spot to spend 14 days, especially if the facility is airconditioned. In my last blog, I suggested the Northern Territory as the site for quarantine and singled out Katherine. Creating a so-called bubble around Katherine would allow the possibility of visits to Katherine Gorge, increasing the tolerance levels for incarceration. However, creativity is never a recognised expertise of public service.
Now the Northern Territory First Minister has been re-elected, he can act with more freedom, notwithstanding section 49 of the Northern Territory Self Government Act. This mirrors terms of Section 92 of the Constitution in protecting movement across border. As one constitutional expert has said: "It means the NT is in the same position as a state." However, the Northern Territory exists under law enacted by the Australian parliament, and is not recognised in the Constitution as a State.
The experience with the repatriation of Australians from Wuhan should have given the few long term planners in government a clue of how to handle quarantine. The Northern Territory is an ideal place. Over time, flight schedules can accommodate the need for incoming quarantine.
The other destination for the Wuhan evacuees, Christmas Island, is to Australia what French Guiana is to France – a place to send people to be forgotten at a great cost, but inconvenient for large scale quarantine.
Kristina Keneally took a direct stance recently when she suggested that the Federal government could provide a set of quarantine resources if they are establish any form of international tourism. Repatriating the clamouring Australians provides a pool of people to test how best to allow people coming from COVID-19 endemic areas to return – or come to Australia.
The model exists in the successful evacuation from Wuhan.
Build or adapt facilities in Northern Australia to enable people to be quarantined for 14 days.
Gradually close down hotel quarantine, as international restrictions are eased but, in the light of the Government's announcement this week that incoming passenger numbers will be increased, those states and territories that have taken a back seat in hosting quarantine can take some of the load – the ACT is a case in point, with its newly-constructed international airport; there are suitable sites in the ACT – much land around the Fairbairn RAAF base.
However, long term it is undesirable to use hotel facilities, which are not dedicated health facilities, for such a purpose. Thus there is a reason to establish a health-tourism forum so that people in each sector are brought together to develop a common language.
As with any facility designed to attract tourists to this country, each person presenting at a border should have the equivalent of the yellow card – when we needed to show evidence of smallpox vaccination, inoculation against typhoid, cholera – and still yellow fever.
Remember that yellow, even in this world of digital communication, remains the colour of the letter Q – hence quarantine. Data should provide evidence of the time of testing, a temperature check at departure and arrival and a checklist of symptomatology. As a parenthetic comment, the ability to test olfaction may become an important additional marker.
The longer there are no organised quarantine facilities the more policy will be at the mercy of ad hoc arrangements. Quarantine facilities that are recognised and organised with appropriate staff will provide a Security Blanket for the politicians, who are increasingly terrified of opening their borders – and in general Australia.
When we wanted to deal with those poor benighted asylum seekers, we were not at a loss for ingenious methods of inflicting as much misery on them without descending into actual torture. Also, can anybody realise how much hilarity and champagne cork popping there was in the Cambodian government when we wanted to "rehome" some of these asylum seekers.
However, the asylum seekers were at the end of a line of misery, and despite the compassionate cohort of advocates their plight means little to the vast majority of Australians.
By contrast, quarantine, well organised with a border force replete with replacement masks of compassion and a health work force working in conjunction with the tourist industry in all its manifestations would seem to be a simple concept to put an end to the ad hoc actions and the unmitigated xenophobia that some of our governments have developed.
Well, let's see!
O Panda Alaranjado
I don't see how we get through to the January 20, 2021 inauguration day without bloodshed.  Ever since James Adams succeeded George Washington in 1797, there has been a peaceful transition of power in this country from one president to the next. I fear that after 223 years we are about to tarnish that record.
So has been written to me by an American lawmaker.
Everybody has been setting out a scenario that this increasingly unhinged person with his band of acolytes could inflict on the USA if he loses.
The following is one is taken from the playbook of the Bavarian house painter, he could contrive to see the White House burnt down, and then invoke the Insurrection Act of 1807. "In all cases of insurrection, or obstruction to the laws, either of the United States, or of any individual state or territory, where it is lawful for the President of the United States to call forth the militia for the purpose of suppressing such insurrection, or of causing the laws to be duly executed, it shall be lawful for him to employ, for the same purposes, such part of the land or naval force of the United States, as shall be judged necessary, having first observed all the pre-requisites of the law in all respect."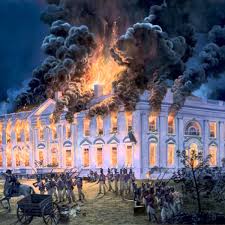 Not that it was an insurrection but British troops did burn down the White House in 1814. So there is a precedent, if not a president.
Mouse whisper
One Australian politician who answers to Julian the Lesser has made a statement that more Australian have seen Berlin than Bundaberg. Bundaberg has 93,000 people.
Is Julian the Lesser suggesting that:
people who live in Bundaberg are blind
there are more people than that to take our breath away.
All in all, a rum statement.