Leigh Sales, what planet are you on? Take your statement last week about those poor tradies who need to drive Uber at the weekend for extra cash. It was put into perspective a few nights later when – that "uber tradesman" Scott Cam was revealing as "chiselling" the Government out of a six-figure sum for his part time services. For his part-time activity he was not behind a steering wheel. He is the Wheel!
Ms Sales, "tradies" as you call them are doing very well, by and large. Probably given you are upwardly mobile, it is just conceivable that you employ a "tradie" or two. I like the word "tradie"; it fits into all forms of the alphabet a-gender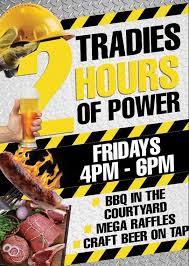 From personal experience, one of my "tradies" owns a hotel and the other has so much work, the last thing he requires is the wheel of car in the evening other than to go home. I suggest that Ms Sales profiles the Uber driver. I know anecdotally my Turkish-born taxi driver who has been driving me for years and who has had a network of drivers from the pre-Uber days, now drives for Uber in addition to his own clientele. However, I suspect that you will find a great many Uber drivers, who are first generation arrivals in this country.
One of the interesting aspects of taxi travel, of which I once did a great deal, always riding in the front seat, I learnt a lot about the outside world; it was the front seat to an ethnic collation.
However, the racial profile of taxi drivers has changed. I always remember a young Greek doctor who, when he first arrived in Melbourne in the mid 90s, could not believe the number of Greek taxi drivers here. Now there are less Greeks. Taxi driving is an indicator of a less established community. For instance, you may find that an increasing number of Sikhs, newly displaced from the Punjab, are a major taxi or Uber population. But freed from the bureaucratic entanglement of the old taxi cartel, Uber driving attracts the retrenched older person and the student out to make a quid – particularly overseas students. I do not deny that there is a poor postilion under-class, but it ain't "tradies".
Nevertheless, it made me think about the proposition of the under-utilised "tradie" workforce, if indeed there is such a thing.
Given that it is a local council responsibility to provide a home maintenance and modification service in addition to hospital adjustment to daily living (ADL) for patients returning home, I would have thought that if there were these Sales' "tradies" out there looking for twilight cash, then they should be easily absorbed more usefully into an Australia-wide home maintenance and modification service co-ordinated as it is locally. It is difficult to gauge how prevalent these schemes are; I remember when I was running a community health program nearly 40 years ago, some of the more progressive local governments had begun to set them up, but in those days there was a bureaucratic separation between health and housing.
Michael Portillo has recently fronted a documentary on the UK public housing situation acting unfortunately as an apologist for (rather than he once was an acolyte of) Margaret Thatcher. She was guilty of poor decision making when she sold off the social housing stock for a pittance without any strategy for its replacement. Portillo himself tried to absolve her of the social vandalism.
The whole question remains of who pays for social housing but more importantly prevents the purchase for its speculative purchase to drive up prices and hence to conceal the underlying inflation in the economy. At the same time the tacit pact between big business and government suppresses the earning power of those who should be able to afford such housing, either by renting or purchase.
In any event, it is just another area for you to explore, Ms Sales, especially with all this talkfest going about us aged across Australia, rather than indulge in the mythology of the "poor tradie".
Albanese and the Coal Scuttle
The Adani Coal Mine is a private mine. It's been approved. It is going ahead. It's not a Government mine… Finance has been the issue with the Adani mine, but it's had its environmental approvals. I support the jobs that will be created by any project, any project in Queensland or anywhere else for that matter. What Government needs to do is to set in place strict environmental guidelines. When those guidelines are approved, then you have projects which go ahead if they receive private sector support. 
The first reaction to this Albanese mouthing is that the weasel should be removed as a protected species irrespective of the Albanese predilection to cuddle the animal.
Let us make an early prediction. Albo will have difficulty retaining his seat if he does not do a better job of explaining whether he will be emulating the Prime Minister and going into the House brandishing a lump of coal – Balmain coal – or not. After all, his electorate boasted a coalmine, and my late neighbour remembered as a boy running around the corner to pick up some lumps of coal for the family stove. The air was full of coal dust, pit ponies were still being lowered every day into the mine and there were several major accidents when men were killed. However, the coal was convenient to keep the stove going and the fire alight; ensuring the skies were grey.
It is written in the wind as far as you are concerned Mr Albanese. Go on a trip to Queensland, hug a replica of the Balcaldine tree, and desert a Sydney where the pall of brown smoke foreshadows summers of the future, where blue skies are an increasingly distant memory, as they were when coal was mined.
I have lived in the electorate long enough (although we were only recently redistributed to Albo) – long enough to have seen it desert its working class legacy to that of wall to wall cafés. I can remember the whistle signalling that work had commenced on Cockatoo Island across the Parramatta River. I can remember the odours from the soap factories, which had saponified the river for years. I had walked up the hill and been shown the entry to the Birthday and Jubilee mine shafts that had been sunk when Queen Victoria was in her venerable years. The area was a wasteland of weeds, but you could still see the access points to the mineshafts. The soil is thin and poor in Balmain and as you stir it you wonder how much of the contamination of the past is floating into the atmosphere. And the working class had to endure it, while the tycoons flourished.
In Balmain, one of Paul Keating's achievements in decontamination was the development of the old Ballast Point Caltex site into a magnificent public park; so much of the harbour waterfront was lined by industrial sites, now gradually renovated, although not necessarily reflected in the growth of liveable space. The working class has become educated, but the same tycoon-types still exist, now complicit with a rising rent seeker class, a.k.a. politicians.
Now, Albanese of Grayndler goes off to circulate in central Queensland, unfamiliar territory for a Sydneysider well versed in the rent seeker class who inhabit Sussex Street but will the Camperdown boy be seen at the end of the street in Moranbah? How much can a fleeting visit do for the Queenslander's view of you, a Mexican arrayed in RM Williams clobber, your sombrero at a rakish angle to display your winning countenance.
Then that statement you made of: "if we don't mine it, somebody else will." A variant of "if we don't kill our grandchildren than somebody else will". How well you demonstrate the Hollow Man.
When you come back to your ex- coal mining electorate of Sydney, I'm sure you'll get a rapturous welcome with us all waving soot laden miner's lamps to welcome your return.
Oh, by the way, when you are hob-nobbing with the Adanis, tell them we exported coal from Sydney to India in 1799. It will inform how important your electorate has been in defining the genesis of Coal as an invaluable Export -and you as a reaper in the Carbon field, its representative.
Anti-Vaxxer – Prosecute for Genocide Part 2
According to a 2018 report by Complementary Medicines Australia, the country's complementary medicines industry made $4.9b in revenue last year — including $2.77b in vitamin and dietary supplements — and is expected to grow by another $2b over the next five years.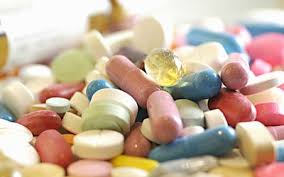 Just a casual comment to indicate how much porcaria Australians are pouring into their bodies every year. What I find disgusting are the advertisements which show the happy family images loading up their shopping baskets with this stuff – as though a healthy young family needs it – and some of these naturopathic fanatics have the hide to fill their children up with these drugs while at the time perniciously undermining of the community's health status, trying to claim that vaccination is harmful. Anti-vaxxers have been allowed to roam in this community.
We should take a leaf out of the Samoan legislative book, and prosecute and jail those who would willfully promote ant-vaccination messages and promote rubbish substitutes. To kick this matter along a letter will be sent to each politician in Australia, asking the simple question of whether they support vaccination or not. It will made very clear that a non-response will be taken as a "no"; and the results will then be published, so that at the next elections these enemies of the welfare of our children can be identified and dealt with at the ballot box – at least in the first instance. Legislation will follow.
Telling it how it is
Below is a note received from my private health fund. It is clear and needs to be read against the outpourings of the Grattan Institute.
I read the comment of one journalist the other day, who describes herself as "senior". She reckons that she does not need all that private health insurance stuff – you know cataract, hip surgery and that unfamiliar set of lesions called "grab bag". She boasts that she is fit and into marathon running. The association between long-distance running and knee and hip injury is still in dispute.
The problem is that the attitude being promoted by such comments constitutes an attack on community rating. Once community rating is destroyed, then life is a lottery as you enter the realms of catastrophic insurance and you being rated on your individual profile. You are laid bare – no community rating to protect you; warts and all, literally.
The other factor, which has had a disastrous effect on the health system, are all the cost shifting antics of the States, to which the health fund attests below. And even more outrageous, the diversion of money destined under the Commonwealth-State funding agreements being diverted to uses other than the health portfolio.
Anyway, in the meantime, read what is said by a health fund, which is not set up to make obscene profits to be repatriated offshore, but one where the membership is put first. Surprising, you say, but it does occur.
It can be a distressing time when you are admitted to a public hospital emergency department due to an accident or unexpected illness. 
Together with seeking medical care, you will be faced with another decision – do I use my private health insurance policy or Medicare to cover my admission?
What does it mean to be a private patient in a public hospital? 
To be privately covered in a public hospital means your private health insurance policy with us is covering your admission, rather than Medicare.  The admission costs can include your accommodation, theatre and medical fees. 
There are genuine and appropriate reasons to receive treatment as a private patient in a public hospital. However, its increasing prevalence in recent years has raised concern around the reliance of public hospital funding on private health insurance, and the impact this is having on premiums.
You may be approached by administrative hospital staff. Roles have developed within public hospitals and these staff, called patient or client liaisons, are responsible for signing up private patient's health funds. There has been recent criticism made of the tactics used by these staff, so it is important you have the facts to make your own choice if you are approached: 
There is no obligation to use your private health insurance 
If you are eligible for Medicare benefits, you can choose to be covered as a public patient and all medically necessary inpatient costs will be covered by Medicare. You have a right to be a public patient, even if you have private health insurance, and this should not affect the level of clinical care you receive. 
The hospital may offer additional 'perks' if you choose to be a private patient.
Public hospitals are known to offer additional benefits to patients who choose to use their private health insurance, including free Wi-Fi, food vouchers or parking discounts. Information about being a private patient in a public hospital can be hard to find and varies between hospitals; particularly in regards to more important benefits such as guaranteeing choice of doctor, access to single rooms and specialised follow-up care. It is important to ensure you are receiving the right benefits by using your private health insurance. 
You could have out-of-pocket costs if you use your private health insurance. Your policy with us will apply to your admission if you choose to be a private patient in a public hospital. This means, you may be required to pay any excess, and the doctor who treats you may charge a gap for their services, above what Medicare and the health fund will cover. It is important to remember that if you are covered by our basic policy, no matter how it is promoted, any exclusions or restrictions of your policy will apply, so you may not be covered for the services you require.
Using your private health insurance can affect premiums. It has been reported that growth in private patient admissions in public hospitals has contributed to approximately 0.5% per annum increase to premiums over the past five years. This means, private health insurance premiums can be contributing to services that could be receiving public funding paid through taxes.
It is important to remember you have a choice when deciding how you will be covered for services in any private or public hospital.  
Be informed, be equipped with the right questions, and know your rights as a patient.
Amen.
Mouse Whisper
Some years ago, when Aleppo was still a beautiful place, an Australian senator was reported in The Weekend Australian as saying
"Syria is a country that has been a bastard state for nearly forty years." However it should have read: "Syria has been a Baathist state for nearly forty years. The Australian regrets any embarrassment caused by the error."
Sadly, no need to correct the statement these days.