The problem is that, over the years, the community has become inured to the laughing mother in the advertisement with a gaggle of inanely smiling children showing how some disinfectant or other has rid the kitchen countertop of 99 per cent of germs.
If we lived in a sterile world devoid of all viruses and bacteria then like them we would all be dead.
Therefore we have to be reasonable, but when we have a media fuelling the hysteria that is not easy. There is a talk about the "surge" in infection and highlighting the number of deaths from the "killer virus", rather than highlighting those who have recovered. The basic fact is that in a population of 25 million there have been less than 200 reported cases – i.e. as of today, an infinitesimal percentage of the population. The number is small, and it is important to maintain perspective. This is a prime function of government in the face of the irrational community response. Such a reaction dwarfs the other responsible response, which is building an evidence base as to what this coronavirus actually does.
Thus currently the rate of increase has hardly been a "surge" despite its attraction as a media headline – or even the milder use of "tide". And if you use "surge" as a faux-dramatic metaphor then eventually the metaphor will "abate" as a tide will ebb.
Take Dr Higgins: how is the contact tracing going? It would useful if we were told how many of the people, including patients, with whom he came in contact have returned a positive test. However what we have is some State Health Minister attacking him and the AMA responding, rather than getting together and using this case to obtain useful information about the spread or otherwise of COVID-19.
Dr Higgins was on a United Airlines flight from San Francisco. I know somebody who was on the same flight who has the "sniffles", all very mild. However, when my acquaintance's partner became ill with a fever, an attempt to see the local general practitioner, resulted in an immediately referral to the relevant Hot Line which, having established my acquaintance as a resident of that State, then referred my acquaintance back to the general practitioner.
So much for consulting your local general practitioner as the front line defence, as the AMA have been telling the community. My acquaintance went off to a newly-designated centre for coronavirus testing. It was so new that the staff provided a good imitation of not knowing what to do. Waiting, my acquaintance and partner were alone, but it took an hour and a half for my acquaintance to be seen.
Despite my acquaintance's history, the hospital-based centre was reluctant to undertake a test. Initially, the triage nurse wanted to send them away. Eventually my acquaintance was tested, but not the partner because at that time there was no proven contact with a confirmed virus carrier.
Ultimately they both tested positive and my acquaintance's partner's substantial workplace has been locked down for a week. They have children at school and university. The children tested negative.
It should be appreciated that the coronavirus tests for virus RNA being excreted at the time of the tests. There is no serology test to tell whether the person has had the coronavirus. Young people clear their system very quickly because in the main their immune response is very strong, a fact having being confirmed elsewhere. So it is quite possible that the children had been infected but have been asymptomatic and were no longer excreting the virus.
My acquaintance and partner no longer have to fight for attention. They have their own personal doctor contact available and visiting nurses. That is fine when there are so few cases, but this is a government that tends towards engendering fear rather than soothing concerns, when the number of cases are primed to increase.
Already the reluctant-to-test-centre of a week or so ago has a queue of the mostly worried well.
When winter comes is everybody going to receive such personal service? The answer is in the ability of general practice to develop a more hygienic environment this winter – not having waiting rooms filled with coughing adults and children would be a good start.
And what about the United Airlines flight? My acquaintance wasn't sitting anywhere near Dr Higgins. So what is the evidence basis for the "same row plus two rows in front and two rows behind" exclusion zone? Almost everybody goes into the bathroom on a long flight, and from observation the level of hygiene in the bathroom is generally appalling. Tissues everywhere, an unclean basin and taps, water left in the bowl, used hand towels poking out of the waste bin, handrail and door locks not cleaned between usage.
In the meantime the United Airlines flight had been merrily going everywhere presumably continuing on with the scant hygiene measures which have been characteristic of  airlines.
It may well be that America may prove to be the biggest problem and the irrational behaviour of the President, most recently in a blanket ban on flights coming from "Europe" (senza the UK) and at the same time a reluctance to be tested himself, does not help.  Will America be added to the Australian exclusion list? After all, viruses do not respond to ideology.
I suspect that this scenario which is going on all over America with an unprepared and totally under-resourced public health system. As I've just said, Trump's measures are irrational, and hard to follow, but that is nothing new.
Yet here, summer has been and gone; summer is not conducive for coronavirus spread and a containment strategy based on excluding nationals from an ever expanding list of other countries is in place. So currently it is a good time to be in Australia, and if the medium term strategy is based on a belief that with summer in the Northern Hemisphere the coronavirus epidemic will abate, then the current strategy has a modicum of sense.
The underlying problem is whether the political declamations are actually being carried out. Some of the state governments websites giving advice are very good, but why not consolidate this information into one web site – this is where the federal Government should be the single voice.
One of the problems highlighted by the 1918-1920 influenza pandemic was the destructive effect of the lack of public health co-ordination between States. Ostensibly, the Commonwealth is in control, but with each State seemingly disseminating its own information, it calls into question what is the actual level of coordination.
However, the tipping point is to know how far the government's policies can go to effectively close the country down before wrecking the whole societal fabric and not just the economy. Having everyone in two-week isolation is ultimately unsustainable.
So a greater number of people who have to work will ignore the ban or not be tested; or the government will relax the ban. The evidence is that the older population are disproportionately affected, not school children or young adults. So why close the schools? We don't do that if children catch the common cold, a coronavirus relative.
Look at the mixed messages. No wonder the community is perplexed.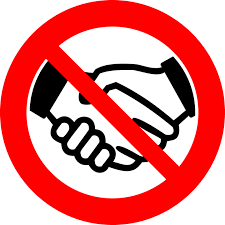 Mixed message one: There are the media appearances of politicians elbow bumping and contorting themselves. However, what does the Prime Minister do in a forum where the spread of coronavirus is being discussed? He shakes hands with the guy who introduced him, does not use any hand sanitiser and goes to a lectern where there is no indication that it is to be cleaned between speakers. As far as we could see it certainly was not cleaned in this case.
Mixed Message two: There is a full house at the women's cricket final – so much for the empty stadium scare that some of the muppets in the football codes seem to be mouthing.
Mixed Message three: There is the spectacle of the women cricketers jumping all other one another, high-fiving, potentially contaminating one another.
Mixed Message four: The Victorian Premier is threatening to close down the education system while at the same time giving an exemption to Ferrari for the Formula One exercise in air and noise pollution. No crowds, Mr Premier, after all it is school but of a different sort.
It was wonderful to see the publicity-shy Dr Mukesh Haikerwal in his medical practice car park collecting specimens for testing in a strapped pathology system. Presumably he continued to do this once the cameras stopped and continued to flood the local pathology laboratories with specimens. But what was his protocol for offering testing? Close contact with a person with who was confirmed positive? Or the worried well? Not clear. But the next day, having put on the show for the TV, his clinic was overwhelmed.
Now pop-up clinics; I suggest the government consider using the expertise of Dr Haikerwal with his car park technique to ensure that the Health Minister's promise of the having all these clinics popped up by the end of May can be met. After all, he looks good in a suit.
Then as Australia enters the winter unless there is reliable health surveillance, it may be expected the pop up clinics are going to be inundated by people with that other coronavirus, the common cold, or those who are suffering influenza.
It is always disappointing that the first thought of governments is the authoritarian solution. Australia has always been quick to press that button. Such a solution resulted in the misguided lock hospitals of the past on Dorre and Bernier Islands in Sharkes Bay. Aboriginal men and women suffering from venereal disease were sent there. Australia has a dark history of isolation of people with disease and community panic attacks.
It seems at this time the greatest risk group is the elderly. However, they are not all congregated in nursing homes. On the other hand, they are not, by and large, in the workforce. Many roam in the freedom of being child-free and comparatively well off. One has to know where the mobile "grey nomads" will congregate in the coming months, and where they will roam in remote Australia. Perhaps that is why there is a run on toilet paper and disinfectant.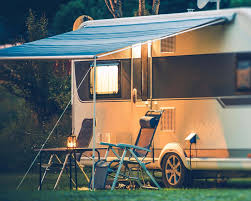 For the sedentary aged care population and their housing, just assure hygiene and that someone is checking on them to ensure they have supplies. Places for the aged should conform to the level of hospital hygiene. After all, we are the vulnerable group, and let me say that this raises very strong questions about the workforce's ability to communicate with an increasingly deaf population and with its significant demented cohort.
In the end, China may be able to impose Draconian provisions in the short term but will it effect the cultural changes vital to prevent this sort of disease outbreak happening again? And the experts still don't know whether this infection confers life long immunity. The common cold recurs and it is contained in a set of coronaviruses.
As somebody very wise said to me, the aim of all the actions taken in the public and private sector should be directed to creating a new appreciation and behaviour in relationship to personal and community hygiene. Conceivably then we may be able to blunt the inevitable winter season coming up where we are beset with the common cold and influenza, as well as this COVID-19.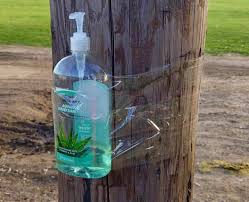 We are already seeing this with the proliferation of hand sanitiser stations in public places, offices, banks and shops. I hope it continues to grow so, for instance, washing your hands before eating which I was taught to do as a child, becomes the accepted norm again.
Rollin', rollin' rollin' – Raw Hide
The problem with toilet paper is that, while it is considered an essential, it is a topic we normally do not discuss.
The picture of three ladies wrestling over toilet paper in the Chullora Woolworths may be appalling for the pious commentators, but there would be a sizeable populace who found the spectacle as mildly diverting as watching mud wrestling.
This toilet paper imbroglio reminded me that a number of celebrities including Magda Szubanski, Merv Hughes and Ita Buttrose, all making fun of themselves, have appeared in toilet paper commercials. However, the prize paper seller was Lleyton Hewitt in his memorable commercials.
Perhaps Government could use these toilet paper spruikers to use their talents in calming the hysteria induced by a country afraid of being quarantined with dirty bottoms.
By the way, when we were young, there were always squares of newspaper hanging on the hook beside the dunny door. Even then we favoured the Daily Telegraph as the paper most worthy of use because we knew that it had been pre-tested.
Nevertheless, we did a trial this week – 15 minutes in tap water at ambient temperature (a) toilet paper, (b) ordinary tissue, (c) paper towel and (d) newspaper of same size – at this time that water agitated to simulate flush. The result, toilet paper and tissue disintegrated, the paper towel dehisced and the newspaper was unchanged and still readable; so much for newspaper and paper towels.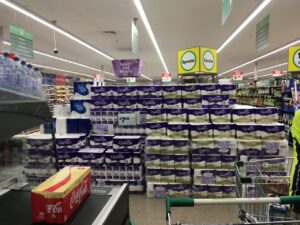 Leprosy
Leprosy is endemic in the Kimberley. When I first went to the Kimberley in the 1970s there were obvious signs of past leprosy in elderly aboriginal people, particularly men. This was characterised by loss and deformity of both fingers and toes, and the leprous discolouration of the skin.
Randy Spargo, whom I have mentioned in a previous blog, has also commented on the destruction of cheek bones and the nasal septum as a characteristic Randy remembered – the so-called "lion face".
The Aboriginals in the early days of the 20th century who were found to have leprosy were rounded up in an appalling manner, put in chains, taken away and confined. Originally there was a leprosarium at Cossack, now a ghost town near Roebourne which, when the patients were moved to the new Derby facility in 1935, was burnt to the ground as a public health measure – such was the fear of the disease.
The was managed by an Irish order, St John of God nuns from the mid 1930s, and the conditions improved so much so that the leprosarium had outlived its usefulness by the time I visited Derby. In the 1940s a treatment had been found, and the public health measures of contact tracing for those with the disease was well in place. I remember one of the nurses saying that they had only one whitefella on their list; all the others were Aboriginals allowed to move around – but their movements were traceable, which was no mean feat.
I met some of the last nuns. They were caring, admirable women who had worked much of their life bringing a more humane way of caring for lepers. Soon the leprosarium would be closed. Contact tracing was maintaining oversight and facilitating care for a diminishing population of lepers.
The Kimberley is strongly Roman Catholic and there were tales of the then Bishop of Broome, John Jobst, who was reputed to have been a panzer commander in World War 2, terrifying everybody with his fierce approach to flying – tales of Aboriginals scattering as he unexpectedly would come into land.
However, the 1970s in the Kimberley was a time of great change there. Its Wild West characteristics as described above began to fade.
For those suffering from leprosy thankfully change had started earlier.
However, there are lessons to be learned. The mere mention of the word "leprosy" incites fear in the average person. Leprosy is a mycobacteria like tuberculosis. Both are contagious diseases.
Tuberculosis was particularly common before antibiotics became available, but in the Western world it was realised that there was a "herd immunity" – in other words we, as a white race, had a better immune response than other people, such as Aboriginals.
The first response of the community is to isolate the infectious ones, these days in more humane ways than in the past. However, a person is isolated, how long is the sentence – and when these poor people try to break out from their isolation our first reaction is to punish them.
Punitive powers exist under current State legislation, but true to form when you have a government such as ours that tends to prey on community fear it's not unexpected to turn public health into incarceration. After all, the other name for this is "border control".
We don't want to end up with armed police patrolling the street to stop people coming out of their houses – and why not a curfew for good measure?
Before the Attorney General, who seems to be a reasonable character, goes further into this murky Duttonian world, he should see what his West Australian forbears did to the Aboriginal population in the name of public health.
After all, recommending 14 days in isolation from an indeterminate starting point when the coronavirus infection possibly occurred is just an informed guess. Why not 40 days as the Bible exhorts, Mr Morrison.
And why this stupid term "self-isolate"? In those days before the Age of Fear" I just stayed away from work when I had the flu and thought it inconsiderate to go out while coughing and presumably infective. Why not retitle the play "Self-isolating for Godot"?
Mouse Whisper
When Marie Curie visited the United States in 1921, interest in radium surged as reported some years ago in one of those journals hoarded by mausmeister. "Americans were flocking in their thousands to buy bottles of radioactive water, believing it would cure their aches and pains."
Never fear, there is a spa in an old uranium mining area on the border of Germany and the Czech Republic, which advertises the anti-inflammatory effects of radon-infused water. How many, Topollino wonders, are fruitlessly flocking to this spa to escape the virus?