What a time to reach the anniversary! 
Given there are so many competing voices, one has no expectation that there is any audience but it provides the discipline of writing a diary. As instanced two weeks ago, I addressed the problem then presenting to a potential overseas traveller. The horizon was cloudy, but in two weeks, the world has battened down to ride out the coronavirus torment. The mixed messaged irrationality of the initial responses, plonked on a world inured to a social media prepared to publish blatant lies and worse the next level – "Trump lies" without intervening to insert evidence based comment.
Remember, it was not so long ago that according to Trump, this viral pandemic was a "hoax" and he blamed it on everyone except himself.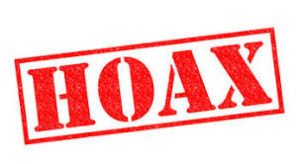 In my first blog, my first piece was about Prime Minister Ardern. I wrote:
"Now I am an old man, and seeing this woman, the Prime Minister of New Zealand, she is the first politician since Kennedy to cause me to believe, perhaps that to me she an exemplar against the fear and loathing that has characterised so much of what passes for political debate. I, like many, am just frustrated by the low level of debate. There is no longer any consideration in this Me All The Time rent-seeking political crop for policy discussion.
Yet Jacinda Ardern gives me hope. Her words – her demeanour of grace, compassion, resolve, her ability to call out the bully – the courage of making herself a target for all the "unspeakables". She is indeed a paragon.
Just as I learnt from Alister, watching him succumbing to AIDS; now at a distance and not knowing the woman I think I have now adapted. Taken a long time, I must say. However, Prime Minister if I have the privilege of ever meeting you, please do not hug me. I am not a hugger."
I see no reason to change my view a year later; especially in these viral times.
Her action in relation to this virus pandemic was decisive. It provided certainty for her people.
The headlined comment in Time this week said it all to its readership. In large letters, they reprinted Jacinda Ardern's admonishment of Scott Morrison: "Do not deport your people and your problems." This was a blunt response at a press conference in regard to this country's "smart-ass" insistence on deporting foreign-born offenders, who have grown up in this country and have no relationship to New Zealand even though they may have be born there. They did not print the Morrison reply.
However, if this country wanted to deport a New Zealander of no particular merit to this country, why not add Brian Houston to the list? However, that probably would be the last straw for Prime Minister Ardern.
The Meaning of the Blog
So what is the point of the blog? It is more than just vanity press; it is the discipline of committing oneself to a particular position, or in the case of the overseas trip soliloquy two blogs ago, a testimony to how quickly the world changes. We didn't have to make the decision about our trip. It was made for us, and the one thing to be learnt is not to attempt to "jawbone" the problem and immediately panic and cancel, with all the attendant costs; these don't occur if the transport company does it for you.
The problem is that Australia is experiencing a community panic attack which, until this week, was fuelled by the uncertainty of the messaging, and therefore it also provides a chance to see if one's opinion of a few weeks ago was right – and if not, it is in stark relief which no amount of bluster can expunge.
Looking back at my blog with its very select audience, it is a diary through my eyes enabling me to reflect in a contemporary setting on my life for what it is worth.
Babbler or Bubbler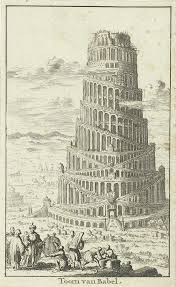 The tower of Babel has been alive and well. Everywhere the publicity-shy "experts" on coronavirus have been pontificating, many of the vacuous statements suspended in the ether. Many messages are heavy on gravitas but confusing in fact.
I have suggested that in terms of the media, we should take a lesson from how we handled the bushfires by having single information source, as the ABC provided during the bushfires. It showed very clearly how many magnificent communicators the ABC has and who reported without any hysterical overlay.
The problem in this community is the lack in trust in whatever comes out of a politician's mouth. So when the Prime Minister delivers a reasonable speech on Wednesday, it was at the end of a very confusing trail of information in relation to the epidemic. Whatever has happened to the "pop-up" clinics, a thought bubble from the week before?
Dr Brendan Murphy in this midweek media conference with the Prime Minister was far better after his disastrous appearance on the ABC program "Insiders" last Sunday where he looked uncertain, rumpled and his muttered response of "the situation is evolving" was a classic statement of uncertainty.
He has had a haircut and been generally tidied up, but even though his comments were far better, he is not an intuitively good communicator. There are all the unseen media coaches which can paper over the cracks but if you are a poor communicator having spent your life as an eminent nephrologist and esteemed medical manager, where bothering to learn the trade of communication has been seemingly irrelevant, then what should we expect. He comes from a world where patients and staff are told. It is not a criticism of Brendan Murphy himself; it's a fact of being a doctor and a product of the systemic arrogance of the profession. In these stressful times you may need a good doctor for your patient, but if it is the community you need to be a good communicator.
The Prime Minister, during that same media conference, dropped his guard when reporter suggested the government website was not very good, to which the response was "that's your opinion" rather than seeking constructive advice – and for an instant he was back into the "gossip, bubble," defensive palaver, which has characterised his stewardship.
Ita Buttrose has been so right in criticising the response and comparing the current mess with the ordered response that occurred with the AIDS/HIV outbreak in the 1980s, with which she was involved. The way that infectious disease was handled, given how much underlying prejudice and stigma was rife in the community, was a model. At that time it was successful in getting the message across to the vulnerable and yet reassuring those who were not vulnerable. There were flaws but the messaging from the Committee chaired by Ita Buttrose and David Pennington provided a strong veneer of certainty.
The ABC has many excellent communicators and this was highlighted by some of performances in the bushfire. Norman Swan has an incomparable knowledge of health, which he communicates well. However, constant exposure to him without a counterpoint is liable to make one want to go to bed and, if there was such a drug, take enough to wake up in 12 months, such is the underlying pessimism of his message.
One doctor, in a letter signed by a couple of thousand of his medical mates suggests that by 4 April 2020 there will be 10,000 cases in Australia. However, are they 10,000 cases still in care? The acquaintance, whom I mentioned in my last blog, has now tested negative after 18-20 days. Freed from quarantine, and a journalist who kept a diary his writings may provide some reassurance. Because at this stage how many in the community know a person who has been infected and has become well again.
I think we should emphasise those who have tested positive and now are negative and publish that data, instead of the headline of how many deaths there have been worldwide. Knowing the number of cases is useful data, but just as there are more being tested positive, how about those like my acquaintance who now are negative – in other words do not have an active infection.
The big unknown is how long the immunity lasts. Having a cold, a suite of other coronaviruses, does not confer immunity for life. However, what this pandemic may do is to improve the overall hygiene in the community. It was thus excellent to hear both the Prime Minister and the Chief Health Officer reinforcing that message.
There is now a need to monitor the school closure situation – a fluid situation and one where false information will just compound the community uncertainty.
Also the community is now being inflicted by the term "modelling of the disease by experts". As one knows from experience, such modelling is only as good as the assumptions, and I for one would like to see the assumptions.
The Premier of Victoria, among his comments on Thursday on opening up emergency beds and stocking the hospitals with the requisite equipment, stated there were only six people in hospitals in Victoria despite the increased number of cases overall. Six? What is going on? I would like to see the curve in relation to the number of hospitalised patients against time; the curve of those who have recovered.
Nevertheless from the sidelines, the ABC is without a national debate providing up-to-the-minute information; and Norman Swan being a regular feature provides the community with reliable lucid consistent information, irrespective of whether one totally agrees with him or not.
May I insert one small suggestion? Norman Swan is not going to be around forever; he is 67 years of age, already in what the Italians call "vecchio"; I would hope the ABC has a succession plan for Norman given how valuable a resource he has been before it reaches the next level of Italian old age delightfully termed "anziano".
Already TV ratings are supporting the view of the ABC having that designated role.
However think about it, the ABC as the coronavirus station – it may cost more money but then it would well worth it. After all, the ABC is a public service.
Time to call Time
A pack of well-heeled Australian doctors and dentists on the 500 person M.S. Roald Amundsen off the coast of Chile is marooned in the ice floes of coronavirus. They cannot land in any Chilean port, and while one should not indulge in a dose of schadenfreude, it highlights one of the tax rorts, which should addressed by government.
I have no worry about these prosperous people taking holidays, and if they want some lecturers along the way to stop them from having the first whisky before noon, well and good. However, this is primarily a holiday. The taxpayers should not be asked to subsidise wealthy people's holiday, even though confinement on ship has provided them now with learning about the physical and psychiatric consequences of being stuck in Paradise. They must be getting loads of Continuing Professional Development (CPD) points.
However, I hear one solution proposed is to dock in the Falkland Islands and be flown home. This may be a helpful quote: "For most commercial flights, passengers are directed to the British Air Force base RAF Mount Pleasant. While the Air Force base is home to a small squadron of Boeing Chinooks, Eurofighter Typhoons and a single Airbus Voyager KC2, commercial operations are also welcome at the airport. Utilizing the airfield's 8,497-foot runway, British-based AirTanker provides nonstop service to the United Kingdom for military members utilizing 300-seat Airbus A330-200s from the RAF."
The only commercial flights to South America from the Falkland Islands have been provided by LATAM, the Chilean based airline, which does have a non-stop flight to Australia in normal times, but conceivably if a plane of sufficient size could be chartered and could stop in Easter Island if there was a fuel problem in flying non-stop.
We shall see – but we, the taxpayers should not be footing the bill to get them back in Australia with the enforced quarantine period. The tax break for their conference should be more than enough if coupled with insurance taken out for such a contingency.
As they say, a meat worker in Wuhan was scaling a pangolin in China which results in 500 people of different nationalities being quarantined off the Coast of Chile – catastrophe theory at work.
I would hate to be in this predicament, but it would have been unlikely as (a) I believe these so-called education programs should not be tax deductible, and (b) I am opposed to Antarctic tourism anyway – it should not be an ecological plaything for the affluent.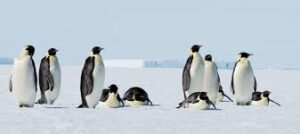 Thus, when we Australians are faced with hardship, it is bordering on the obscene for the government to allow this tax rort to continue. Full stop! End of story. 
St Patrick's Day
 Lá fhéile Pádraig sona dhaoibh!
I always enjoy celebrating St Patrick's Day even though I am not a tyke, as my great uncle Frank used to describe a Roman Catholic. As a Christian, I do not subscribe to the Irish version of Roman Catholicism nor for the Church of Ireland, which is so well represented within the Sydney diocese of the Anglican church. As I have reported earlier, on my mother's side I come from a line of Co. Clare Egans and McNamaras. The family was all Roman Catholic until, as has been told to me, the priest was so drunk he did not come and give the final rites to a dying Egan child. This was in the first decade of the 19th century, and the whole family changed to the Church of Ireland overnight. The Egans have been known for their unswerving determination, whether logical or not.
However that is what I love about Ireland, it is the predictable unpredictability, and ultimately their successful struggle for independence. I'm sorry dear Uncle Frank, or Ponky as he was known, I don't subscribe to your solution to the local Irish question – whenever the Roman Catholic Church and in particular Dan Mannix, the Archbishop of Melbourne, was mentioned you would growl: "they should all be boiled in oil."
So this week I did not miss the Day despite the Virus. To support local industry, we went to lunch at the local pub with sanitised hands and social distancing. May I say my meal of a dozen rock oysters with Irish soda bread on the side was a brilliant start. They were an excellent substitute for Dublin Bay oysters; much better even though they were cloaked in that Kilpatrick concoction.
Why "Kilpatrick"? I love the apocryphal story rather than the actual one. The story goes like this. A fisherman called Patrick went out to sea and his haul of oysters was so large that in trying to bring them on board, he fell into the water and was drowned. The headline in the local paper next day said "Oysters Kill Patrick". Silly!
However the main course was a generous beef and Guinness pie with a splurge of colcannon – mash of potato, kale and spring onion – on the side. Needless to say the meal was washed down by Guinness, which I realised is the right accompaniment on days like this when you have to sit apart and wait to hear the sound of the hoofs of the black steeds coming to get us.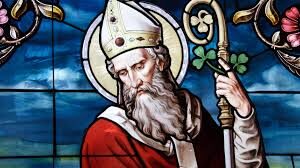 If St Patrick was able to rid Ireland of snakes, what about asking him to do a job on the virus?
However, we eventually made our way back home, there – horror of horrors – no Irish whiskey. So, being an Egan, from the traditional brehon clan we issued the decree that our household – to wit the dining room – be designated an area where St Patrick's Day was formally extended to midnight March 18. This enabled the bottle of Black Bush, as it is affectionately known, to be ushered in the next day and drunk with a Munster relish.
Mouse whisper
Even Topellino in his nest washes his hand with mouse sanitiser –three parts absinthe to one part pure alcohol – before he sits down for a meal of gourmet scraps and "micewine".
Two reliable studies from mousenet:
A Chinese woman arrives late in the evening in the Tasmanian west coast town asking for a bed because the pharmacy was closed. What was she was doing in this remote location and yes, of course the pharmacy was closed, it was the weekend. She replied she was scouring Tasmania looking for clinical face masks to be sent back to China.
The second involved a lakeside town near Melbourne where a couple of blokes in a van drove up to the local grocery outlet and started emptying the store of toilet paper. This was a bit much for the locals, who surrounded the van, retrieved all the toilet paper except for a reasonable amount for the blokes' personal use. The toilet roll raiders were then told to be on their way and they promptly did so. I am not sure whether they paid or received any monetary recompense for their exercise in black-marketeering.