So Donald had gone to the Walter Reed Hospital, the betting given his track record is that he may have been stented and sent back to the White House where there is probably the equivalent of a coronary care unit on site; but not in sight. It was recorded that a year ago his coronary artery calcium had been rising and was indexed at 133, which puts him the range of risking a heart attack within 3-5 years. But with a man who is so addicted to the sunny side of his street, we can only speculate about this particular episode. But from afar he does not appear well, a point I mentioned in my blog on 17 May this year.
Ironic that this news would come in the same week that that the Kooyong Papillon has been fluttering about retraining us elderly to avoid the poubelle of old age.
More about that next week, but really are we surprised?
An Apologia of Academics
In response to my comment on the creation of exotic names for senior positions, a former academic drew my attention to another university, which has gone for the Latin dictionary.
This particular university has appointed scientia professors, presumably on the basis that scientia being the Latin word for knowledge, those without that appellation are sine scientia – or in the vulgate of the Quad, dumbo professors.
Earlier in the year, the Royal Australasian College of Physicians wasted everybody's time with a series of motions put to an Extraordinary General Meeting to form a cohort of what were to be called 'Respected Fellows".
One young female Fellow stood up and asked whether passage of this motion to set up this exclusive group would mean that all those who did not gain entry to the RF club were not respected. Same logic as the above comment about "scientia".
Although this was a unsubtle way of interfering with the democratic processes by setting up a junta, it was soundly defeated. At least the College gave its Fellows the choice of whether they wanted this nonsense.
What is it all about? Is it only vanity? As I indicated in my comment in the last blog, I think this title escalation is a ridiculous affectation, and affectation is always a perfect subject for satire.
At the heart of all this titular mumbo-jumbo, it is probably about privilege – and privilege in this world of ours is one getting somewhere because one has been inducted into such an elite. It is very seductive to be enticed onto a ladder of privilege where ultimately the reward is the laurel accolade of smugness. Probably in about 400 CE, one would have found that there were a number of laurel wreaths strewn among the ruins of Rome.
Impartiality – the silent partner in Democracy
I have never met the Speaker of the House of Representatives, Tony Smith. When you read his curriculum vitae, he has all the characteristics of the modern politician growing up through a variety of politicians' offices before being rewarded with a safe seat, which he plodded through in his initial years. However, he became Speaker of the House of Representatives after the demise of the unfortunate Bronwyn Bishop.
I knew Bill Snedden very well and one of his wishes was that after his speakership, which lasted from 1976 to 1983, the speaker, once elected to the role, would be immune from challenge in the House and generally challenge at the election. Snedden was concerned that the Speaker role be seen as even-handed, and having witnessed one of Whitlam's crueller acts – the public humiliation of Jim Cope, which led to his resignation as Speaker, Snedden was determined to advocate some protection for the position.
When he resigned after the defeat of Fraser Government in 1983, he regretted that he had not another term to pursue the reform, yet he followed his own dictum that the Speaker on resignation as Speaker should exit Parliament immediately. He said inter alia "…under the Westminster convention, when the Speaker leaves the chair he leaves the House. I think this is right. This Westminster practice has been firmly in place all this century and considerations of which I have spoken have led to its acceptance. I have weighed this principle against other considerations, both political and personal. I have concluded that the Westminster practice is correct and, pursuant to it, I intend to leave the Parliament and will resign forthwith."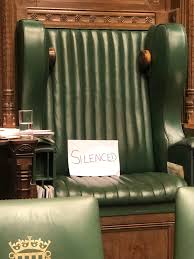 Needless to say his wish did not come to pass and the Speakers have come and gone until Tony Smith was elected in the wake of Bronwyn Bishop's disastrous stewardship. The Speaker's standing as an impartial chair was severely compromised by her antics, and only compounded by Gillard's previous ill-advised manipulation to have Peter Slipper installed as Speaker.
The Speaker's role needs a person with a firm grip on the rules, but also common sense and a sense of humour and above all a person who exhibits impartiality.
One of Whitlam's less desirable acts was his lack of defence of the then Speaker, Jim Cope. Cope's "crime" was naming a Minister, Clyde Cameron. Whitlam failed to support him and Cope immediately resigned, barely holding back his tears. Later Cameron realized the gravity of what he had instigated and apologised to Jim Cope.
However, although Cope was visibly distressed, when the time came to elect his replacement and Giles, a Liberal party member was selected by the Opposition to contest the ballot against Labor's choice, Gordon Scholes, a voice was heard clearly calling out in the House "How do you spell Giles?" It was Jim Cope. His sense of humour never deserted him.
Jim Cope was a good Speaker with only a hint of partiality.
Moving onwards to Tony Smith, Smith's conduct in the House has been so impeccable that at the last election, he was elected unopposed, and in fact his nomination was seconded by the Member for Caldwell, a Labor MP who glowed as she seconded his nomination.
That is an important first step, but although it would be impossible to know definitely, his performance as Speaker has kept control of the proceedings so that mostly the feet are out of the gutter and if not he has ensured that they are lifted back onto the pavement. That is his immense value to Australia at a time when there is much partisan hatred in the air.
He does not attend the Liberal Party Room, which even Snedden did on occasions. That is another step towards achieving what Snedden fervently wished. Smith is loathe to use his casting vote. I have not read whether he subscribes to Denison's rule laid down by that Speaker of the House of Commons.
Then he does not seem to flaunt the not inconsiderable perks of office, and while Snedden was the last speaker to dress in full regalia, Smith's gravitas proceeds without having to dress up to emphasise this.
The main drawback to an independent speaker underneath all the constitutional bluster is that, unlike the British situation where one seat more or less doesn't matter generally, in Australia each seat is at a premium. However, having looked at Smith's seat of Casey, it is buffered by two Liberal-held seats where the suburbs bordering on his electorate if redistributed into his electorate (as probably will happen eventually )would be unlikely to change it from being a Liberal seat. Therefore, Smith is in a safe seat and unlikely to be defeated any time soon, which buys time if the notion of an impartial Speaker immune from political challenge is seen as a necessity for Australian democracy to be maintained.
I fear that installing a partisan clown in the Chair may be one tipping point for civil unrest.
I may overstate the point, but one cannot underestimate Tony Smith's role in sustaining our democracy.
Yet the resulting conundrum of the unchallenged member is that it would effectively disenfranchise the voters in his electorate. It would be interesting to ask them whether they would pay the price for having such a person as the Speaker as their Member.
The Media & Private Health Insurance 
Guest blogger:  Terry Stubberfield FRACP*
Sometimes you just have to say something and not just grumble into your breakfast cereal about the latest media commentary.
Thus this response was prompted by Ross Gittin's recent article in the Sydney Morning Herald (30.10.19) – "Funds cling on for dear half-life" – complete with image of grasping skeletal X-ray hand. This article made a number of claims without any supporting data.  
Gittins stated that patients are experiencing "huge out of pocket costs that they were not expecting". Yet at the same time it is interesting to note that in the June 2019 quarter report from the Australian Prudential Regulatory Agency (APRA) the average out of pocket cost per service/episode for private hospital care for the quarter was reported as $314.51, compared with the cost for the June 2018 quarter of $308.73.
For consultant physicians 86.8% of medical services in the Private Hospitals attracted no Private Health Insurance (PHI) payment; by comparison, if you look back three years to June 2016, it was 85.3%. In other words more patients are paying no gap.  Furthermore, that payment for a consultant physician/specialist service was no more than $25, irrespective of how funded. Consultant physicians indeed having the lowest gap payment, of any medical group, if calculated as a percentage of the service cost, i.e. 1%.
In discussing the cost of the private health insurance industry Ross Gittins has concentrated on medical services. Reviewing the June 2019 quarter data provided by APRA the total funds paid by PHI during that quarter for selected areas were:
Medical Services $603m  
Accommodation and Nursing $2,789m
Prosthesis $543m#
Dental $697m
Optical $204m 
Physiotherapy $112m 
Chiropractic $77m.
The summary of the June 2019 quarter data presented by APRA states: "medical benefits paid per service … does not mean medical services overall decreased or increased in cost".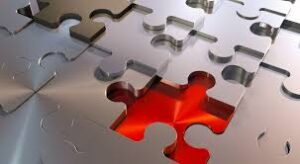 So medical services are just one piece of the puzzle.
Ross Gittins' article simply jumps on the populist wagon where over-paid specialist doctors are the cause of the PHI sector's woes when the data above raises serious questions about escalating costs elsewhere in the health system.
Mr Gittins also falls victim to the common error of lumping all medical specialists under one umbrella when there are multiple specialist groups: consultant physicians and consultant paediatricians for instance are those medical specialists whose expertise is predominantly cognitive; they manage the most complex conditions often for the life of the patient – adult and paediatric – on referral from general practitioners and other specialists. This referral system is one of the strengths of Australia's health care system.
The APRA report doesn't comment on "medical specialists" as if they are homogenous group, but appropriately deals with the different medical specialties separately.
In a speech given by Peter Kolhagen, APRA's Senior Manager, Policy Development, to the Health Insurance Summit 2019, he questioned the health insurance funds for their tardy response to the impact of a range of issues and changes the delivery of health care in Australia – including regulatory and health demands. APRA appears to not single out medical specialists as the root cause of all the problems for private health insurance in Australia.
Gittins however uses surgery as a proxy for all medical specialists, which reflects his basic lack of understanding. Hence his final thought bubble in the Sydney Morning Herald article claims medical specialists are promoting private over public hospital care in order to line their pockets and that if there was not a private hospital system, "…they'd (specialists) do far more of their operations in the public system, probably doing more operations in total than they did before (to counter the huge drop in their incomes)".
This is disturbing, simplistic and displays little understanding of the delivery of hospital care in Australia. The resources required to provide additional inpatient services to replace the current private hospital services, would be considerable,
Just add the annual recurring expenditure currently provided to private hospital care, (according to PHI data, of around $15 billion),
Then add the cost of infrastructure required and additional nursing and hospital medical staff required to provide much of the day to day health assessment, organisation and implementation of care.
Analysis of health care in Australia is a useful exercise, given that health care represents a significant proportion of government expenditure. However, Australians should not be inflicted with simplistic commentary that can only result in misleading the readers who rely on commentators like Gittins to give them useful and accurate information.
# A real growth increase of >10% in the past decade and I thank Stephen Duckett from the Grattan Institute for this information – and a matter which is obviously concerning enough for the Government to launch a separate inquiry into this increase in the cost of prostheses.
*Dr Terry Stubberfield is a consultant paediatrician practising in a regional Victorian city. He is President-elect of the Australian Association of Consultant Physicians.
A Royal Wave through a Crack in the Door
The door ajar; the recognisable face; the smile; the object of the smile a young lady with long hair, her face concealed; the furtive but practised royal wave; the door shuts; the young lady gone. New York wakes for another day.
I wondered where Prince Andrew Albert Christian Edward had been. I cannot remember in fact seeing him on television, except during his matrimonial tussles and briefly as a Falkland War hero.
In discussing his relationship with the "unbecoming" Mr Epstein, HRH made mention of the fact that he does not sweat.
Of course, he does not, HRH perspire. Would anybody question that fact?
However that is trivialising the seriousness of the claim.
However, on that note, HRH has suggested he does not sweat because he got an overdose of adrenalin during the Falkland War. Nearly forty years later, he says that the after effects persist. Did I hear that learned gentleman at the back of the room clear his throat and was that clang another's jaw drop? It is known that the use of other drugs such opioids can be a cause of reduced sweating, but for how long?
It is a rare condition and because of his claim it cannot be readily attributable to a congenital affliction, especially as Dad and Brother Charles are shown often perspiring freely after a chukka or two.
However his anhydrosis claim could be tested very readily, if there was enough interest in pursuing HRH.
Otherwise, Your RH, the RAF Salmon Boars are prepared to recognise your outstanding claim with a special flyover.
In fact, the interview may be the start of another crack in the house of Windsor; it recovered from the last crisis – but then the Queen was twenty-years younger – and the potential consequences are not just airbrushing away a case of serial adultery as was the case with the Diana tragedy.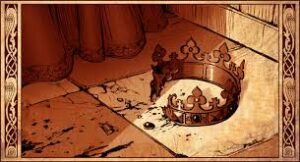 However, this not just one indulged ageing man, who disputes whether he sweats or not on the basis of a highly unlikely reason, a figure of derision, a butt for satire, but a serious challenge to the integrity of society. If guilty, then he is a high profile child trafficker. Exploitation of children is as unacceptable as slavery. That other Elizabeth queen was deeply involved in the slave trade, but there is no record of her ever regretting it. No; she did not among her many achievements invent Teflon.
Just different times; different climes, the apologists murmur. Just poor Andrew Albert Christian Edward. This episode is mere fluff on the shoulder of humankind. No it is not!
Slavery may have been the legacy of the First Elizabethan Age; it would be a pity if trafficking in children is the legacy of the Second.
Mouse Whisper
The derivation of the term for a member of the British Conservative Party comes from the Irish "tóraidhe", (pronounced tawra) referring to a bandit. Ultimately the root verb for "tóraidhe" implies "pursuit", hence outlaw or bandit.
In the late 17th century Whigs were those who did not want James, Duke of York, to succeed Charles II, as he was Catholic. The Duke's sympathisers became known as Tories, and the Duke was briefly James 11, until the powers that be did a reverse brexit – more a bradit and invited the Dutch House of Orange to juice up the monarchy.
Brexit Boris the Brigand is a real alliterative tongue-roller – but Bradit Boris has a distinctive dissonance.