We are introducing a new section of aphorisms called "what would Prince Rupert of the Strine have said?"
"Again, I admire Morrison because he has shown himself to be a man intent on currying flavours from the electorate – even if they seem to be a trifle pelagic judging by his stylish 'barramundi and I' tweet."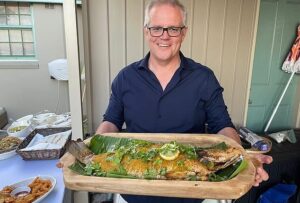 Decamping
Well, we are taking our own advice. We are decamping to the West Coast of Tasmania in Mid-January until the end of February. It is time to get out of the Pirouette miasma and head for the temperate rain forest in which the town of Strahan, the largest fishing port on the West Coast, will be our base. We are among the privileged few who can flee the pandemic, and although we must travel by car to Melbourne to catch the ferry, we can do that while being in control of our social environment, at least on the basis we can assure our hygiene and maintain social distancing. I have had the three shots; but my wife must wait until probably February for her booster, but the eligibility times keep bouncing around.
Not that we live in a suburb where the COVID virus is raging; or being of the age when nightclubbing or pub parties will enhance our recreational COVID embrace.
A few years ago, I had a dose of influenza which nearly killed me, a year when I neglected to have an influenza shot. Remember those days when we were jammed on planes and one could hear the congested coughing in the row in front you. We lampooned the few Asians who wore masks in the street; and hand sanitiser was a hot towel in business class, and a mingy alcohol soaked so-called "towelette" in "cattle class".
Now, two years on, the politicians have given up, except in Western Australia, although I don't know whether McGowan has charted a course out of his isolation – but then, he doesn't have to do so. A change in the Federal Government would give him more say. One obvious way out of this mess is selective segregation – banning crowds from those venues where the virus is most likely to appear; and developing a code of behaviour which acknowledges the sedition provisions of the Crimes Act.
The major reason for maintaining a strong public health response is that Australia has not controlled the virus; and though the new vaccines are adaptable, the current state of play is a booster shot at a time after the initial vaccination. This is currently available after the second inoculation at three or four months. There is evidence from Israel which suggests that the effect of the booster is more short term than expected and a fourth injection is being made available there to a limited cohort.
Having such a situation may be adaptable to the disciplined Israeli society, but not elsewhere where the level of coverage in some countries is still very low through choice, hesitancy or simply lack of vaccines. This situation is one where Australia needs to have a clear-eyed view, and perhaps once we get the Federal election out of the way, then a serious attempt to confront the Virus will occur.
Currently it's a mess; especially with children's vaccinations anticipated to have begun this week. I do not buy the Omicron variant being less lethal as an excuse to take our collective foot off the accelerator; there are ominous signs emanating from Brazil, where corona and influenza are conspiring together for a new round of buggery.
First, as I have written before, we need a policy on the unvaccinated; some of the anti-vaccination protests are clearly seditious, and therefore there is a need for a public discussion. Remarkably, after almost two years, a clear and understandable public health response is still not embedded in policy, nor is the action of protestors whose actions threaten the health of the public.  The powers are there in the Crimes Act, but this will be an election with the politicians spooked by this group of insane conspiracy theorists.
At the same time, while the community dislikes government-enforced lockdowns, voluntary quarantining is occurring, as instanced by our desire to escape to Tasmania, having effectively home-quarantined for most of the past five weeks in Sydney. The smaller crowds at the various festivities with which the community is infested at this time of the year also demonstrate that many people are voting with their feet and those feet are staying at home. The problem for this neoliberal collection of politicians where government responsibility is totally abrogated is that there is now total chaos.
Secondly, this Virus mutates and it seems that the Omicron version is less virulent but more transmissible than the Delta. It also seems to have an unacceptably high level of morbidity.  The lesson should still not be to reassure ourselves of the "good aspects", but rather to develop a policy which accepts that while vaccination is in a state of flux, the Virus is liable to mutate; and who knows whether the next strain will be more deadly and kill all the children or the elderly in a day or so. Therefore, Australia needs an adaptive strategy, where "catch-up" – apparently the Federal Government's preferred option – is not a viable option.
While we may have to live with the Virus, I prefer not to be enslaved. The problem with the politicians is they have no concept of living with the Virus, apart from getting it off the front page.
Leaving on Jet Airplane
From The Washington Post this week:
The decision by federal health officials to cut in half the number of days for people to quarantine if infected with covid-19 says less about our understanding of how the coronavirus spreads than the influence of airline lobbyists.
Air carriers clamoured for the changes as they cancelled thousands of flights over the holidays amid a staffing shortage caused by crews who needed to self-isolate for 10 days after testing positive. The guidance issued on Monday by the Centers for Disease Control and Prevention — which suggests five days of quarantine instead of 10 — shows a new willingness to avert crippling disruptions across society during the busiest travel period in years.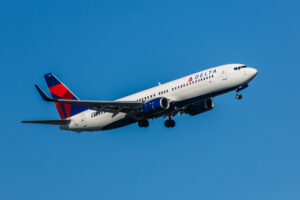 It's all the more remarkable because airlines have for months successfully thwarted a push by public health experts to require passengers to show proof of vaccination when they fly. This is maybe the most important lever that President Biden could pull — and has so far refused to pull — that might increase the country's vaccination rate so that hospitals won't routinely be overwhelmed with unvaccinated patients.
The same authority that allows Biden to require passengers to wear masks on domestic flights, which he has extended to March 18 2022, also allows him to require vaccinations. He told ABC News last Wednesday that he has considered doing so but has been told by staff that it's not necessary. "Even with omicron," Biden said. "That's the recommendation I got so far from the team."
This is disingenuous at best, dishonest at worst. Public health experts inside and outside government have favoured requiring vaccinations to fly since the summer. In September, White House Chief of Staff Ron Klain said that a vaccine mandate for flying might be unnecessary because the administration's mandates for employers to require vaccination would be a more effective way to achieve the same result. But that rule has been put on hold pending Supreme Court review.
Biden should stop pretending his resistance to a vax-to-fly rule is about public health — and not politics. The truth is that requiring vaccines to fly, even with a testing opt-out, would provoke a backlash. Those who are vaccinated would be only minimally inconvenienced, if at all. But there would be horror stories about sympathetic-seeming holdouts who couldn't, for example, fly across the country to see their dying parent because they won't get the jab. Fox News would have a field day.
And that is true even though only about 62 percent of Americans are fully vaccinated. It's understandable that airlines don't want to get squeezed into the middle seat between the feds and unvaccinated customers, but the stakes are too high for the president to capitulate to CEOs.
Lest we forget: The 10 major passenger airlines have received $50 billion from federal government bailouts during the pandemic, including $13 billion in the stimulus package Biden himself signed in March.
The companies and their trade associations say checking vaccine cards would be onerous and logistically difficult and cause delays. But if small restaurants have figured out how to do it, big airlines — which already do so for international travellers — certainly can as well. TSA agents could glance at vaccine cards as they check IDs and boarding passes. Airports can set up stations right by security for unvaccinated passengers to get inoculated.
So much of life in Covid America turns on facts people don't want to talk about. To wit: What the CDC's new guidance doesn't tell people who get infected is that they should take another coronavirus test after five days of isolation before returning to social settings. The unfortunate reason this wasn't included is because there are not enough tests available. That is another consequence of the Biden administration's tendency to hope for the best and plan for the best — rather than preparing for the foreseeable contingencies caused by the delta and omicron variants.
Biden sounded determined in his address to the nation last week to avoid using the word "mandate" as he discussed his efforts to increase vaccination. He prefers gentler words that have softer connotations, such as "requirements." The other term Biden has stopped regularly using is "wartime footing," which was a staple of his speeches early in the year.
It's an unfortunate reflection of his desire to move on and not have his tenure defined by the pandemic. But the virus isn't done with us.
An average of more than 1,400  Americans continue to die every day from Covid. Preventable as most of these deaths would have been with vaccines, as many Americans have died from covid during Biden's presidency as Donald Trump's.
That's why we still need a wartime footing. And more vaccinations. And more tests. World War II took four years and required a draft to conscript enough troops to win. We're two years into another global war. To prevail, we need to compel all Americans to join the war effort.
I have reproduced this article from The Washington Post which attests to the gutlessness that Biden showed three decades ago when he assisted the confirmation of the unspeakable Clarence Thomas, in the face of Anita Hall's accusations of sexual predation. I had hoped that he would do better after a promising start, but he has unfortunately retreated to his default position.
It also suggests that it is not only the Republicans that bow to big business, and that is the concern I have with Anthony Albanese. Has he any anti-pandemic strategy where the options are laid out in order to to cover all contingencies, their likelihood and the resources needed to effect each option? Who is your Essington Lewis, Mr Albanese?
By the way, what a pathetic spectacle he cast in promoting a fast train from Sydney to Newcastle so as not to miss the night NRL game. Mate, we have a War on at present, and we ain't winning – and you want a high speed night train for the football? Did you actually say: "You'll be able to jump on the train at 6.30pm and be at Sydney Olympic Park for the start of the Knights game"?
Thus, if the Prime Minister is a Sharkie; does this proposal of yours make you a kNightie?
Brain Drain
Back in the mists of June 1998, Peter Doherty bemoaned the brain drain from Australia of "our best and brightest" researchers overseas. He instanced one Vladimir Brusic, who at the time was moving from Melbourne to Singapore. For almost a decade he had been senior programmer at WEHI. Brusic, a Serbian by birth, had been involved in the application of computer power to complex medical problems, the field of bioinformatics. His alleged genius was being able to distil huge amounts of data into a usable amount for laboratories, thus saving hours and hours of "tedious experiments". Maybe. Anyway, that was the theory.
So, what did happen to Dr Brusic? Has he been lost to Australia?  In fact he has caromed around in the past 20 plus years and is currently the Li Dak Sum Chair Professor in Computer Science at the Ningbo campus of the University of Nottingham. The Ningbo campus is near Shanghai.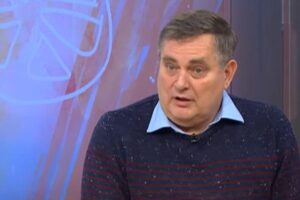 After his stint in Singapore, which lasted seven years, he moved back to be Professor of Bioinformatics and Data Management at the University of Queensland. Then he was off again to the Dana-Farber Institute in Boston where he stayed for eight years as the Director of Informatics (concurrently also having a professorial post at Boston University) and then back to the Gold Coast Campus of Griffith University for three years, before taking up his Chinese appointment.
I am not sure what he has achieved by the peripatetic existence. It is one of the paradoxes of these gurus in information that when they communicate it is so arcane that only their own coterie know what they are really saying to one another.
I noted a paper he co-authored on vaccines, where he seemed to be concentrating on informing the world about the intricacies of the old vaccine technology. Only he can tell us in simple terms whether his work is adaptable to the new vaccines, or whether anybody is interested.
However, the point should be made, but not over generalised that 20 plus years ago, Doherty was regretful of his loss to Australia. Well, he did come back to Australia twice, confounding the Doherty forecast. And perhaps, it would be instructive to see his rating by students at Boston University, when you review this lamentation in 1998 and Australia's deprivation with Dr Brusic being in Shanghai at an English University, which incidentally seems not to rank very highly, even in the Chinese rankings.
Liz, don't worry, Nick Coatsworth, the Seer from Garran, says it will be all over this year
A year ago around Christmas, Liz Mover began to feel some hope. The ICU nurse at Massachusetts General Hospital had received her first dose of COVID vaccine. Soon, she thought, everyone will be vaccinated and this terrible pandemic will end.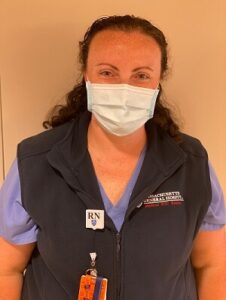 But in the medical intensive care unit where Mover works treating the hospital's sickest patients, 15 of the 18 beds were occupied last week by people critically ill with COVID. Almost all of them were unvaccinated.
As the pandemic stretches on and cases climb again, a depleted battalion of health care workers is battling yet another big surge of COVID. Despite the widespread availability of vaccines, hospitalisations have approached last winter's levels. And for many health care workers on the front lines still fighting COVID, hope has evaporated.
The problem with people like Nick Coatsworth, even if you strip them from their political aspirations and, for me personally in relation to Coatsworth a sense of disappointment in his emergent arrogance, is that once you embark on an ideological pathway, there is no turning. Evidence is an inconvenience.
The experience of Ms Mover, the attending nurse in the Blake 7 Medical Intensive Care Unit (MICU), can be found in the midst of the tasks she has become accustomed to in her 15 years at Massachusetts General Hospital.
She highlights a problem that the Virus is presenting. It has not gone away, and while people like Coatsworth and the media editorialists cling to the notion that it will go away and anyway this Omicron variant is not that serious, the problem is that it is neither – it is not going away and for those who contract the disease it can be very serious.
The problem is that it is indeed serious since its very insidious nature is compromising the whole health system.
An airliner crashes and all are killed. A terrible tragedy, but not an ongoing health care problem as is a pandemic which kills everyone in short order.
But that does not often happen; even the Hiroshima and Nagasaki bombing had a horrible aftermath for those who survived.
Then I well remember the AIDS epidemic, but the annual numbers never exceeded 2,500 and hospitalisation generally came in the form of end-of-life hospice care.
AIDS infection was described as a pandemic when it appeared in the 1980s (and curiously, again in the media at the end of 2020 when talking about its 40th anniversary). However, despite all the horrendous warnings as epitomised by the "Grim Reaper" advertisement, it has been very selective.
Influenza has been the disease where the parallels between the current pandemic and that the post-war WWI so-called Spanish flu are mostly made. The difference is that now the health system has developed technology in the health care system where there are high expectations, and where the politicians take for granted the high level of skill and care – but the coping is not endless and it has its limits. Irrespective of who you are, you must have a break – the cute use of "furlough" has become the signature.
In conventional war, if you were in the front line, the expectation of the politicians was that a large number would be permanently furloughed – that is, killed. Nevertheless, there was recognition that survivors needed to be given a break from the frontline, especially if you were inconveniently wounded. Even so, there were inevitable long term mental health problems among these survivors.
Thus, Liz Mover's experience should merit a response because this pandemic, like those of influenza, will have a long tail. After all, while the pandemic of 1918 has been well aired, there were three influenza pandemics in the twentieth century – adding 1957 and 1968. I spent time in the infectious diseases hospital with the 1957 variant in my last year at school. Not pleasant.
At the very least, government should continue to stress improved hygiene both in relation to: (a) the personal – hand washing and mask wearing; and (b) the social – maintaining appropriate distance and, if the Government does not ban them, avoiding locations where the Virus is liable to lurk in numbers. We all have personal space which should be respected – I hate mine being invaded at the best of times. The community should respect this – even when traditions require one to slobber over one another whether male or female; or embrace one another just because our cave dweller ancestors did so.
Come to think of it. Have you seen the Prime Minister or the Pirouette visit a hospital recently? The problem is that to enhance the photo-opportunity of showing Morrison on the front line (with Pirouette a fuzzy background image), the security detail must make way for him, as occurred at the scene of the Devonport tragedy. The security detail may have to clear the staff away as he searches for a patient's hand to clasp. Prime Minister, it may be a photo-opportunity of your love and compassion, but you need not bring your wife and leave a bunch of flowers at the entrance of the hospital ICU unit.
Backroads
I went to Boulia a number of times 20 years ago when I was spending a considerable amount of time working at Mount Isa. Putting Boulia into context, it is about three hundred kilometres south of Mount Isa. This is virtually the same distance as Mildura to Broken Hill. There is one intermediate settlement at Dajarra where there is also a hospital. Today, I understand the road has been paved between Mount Isa and Birdsville, but in my days in this Channel country it was not.
My memory of this time was jogged by the Boulia Shire sign, which appears in the opening credits of the ABC's Backroads program. Not that I watch this very popular program much. I, like the ABC presenters, have visited many of the places they have gone to see, and they have their own perspective.
Bit too much giggling for me. I also grew up with the radio serial "Blue Hills", the unending bush saga which sustained a huge audience among country people when it ran for nearly 6,000 episodes.
The formula of an unpretentious conservative country serial that both mirrored and confirmed people's prejudices and, with a dollop of smugness, lasted not unsurprisingly for a long time.
As a microcosm of this smugness on a local level, Backroads goes a long way as the child of "Blue Hills", never challenging, but in general reinforcing the stereotypes. The only difference in Backroads is there is mostly an Aboriginal segment, a situation very much downplayed in the long running serial.  I remember when miscegenation was dealt with in a number of "Blue Hills" episodes, and everybody in the serial was relieved to know that there would be no "throwback" in the child to be born.
But setting my basic distaste for Backroads aside (although there are a few good episodes since I have started watching it to see how it corresponds with my own bush experience of the place) this is my memory of Boulia.
This is a tribute to the late Jude Sticher.
When we met her, she was in charge of the health services in this tiny settlement on the Diamantina Developmental Road.  Because here we were in the Channel Country. She and her husband, Peter, came to Boulia on the last day of October 1995.
Boulia has a mixed Aboriginal and whitefella population.  Staying at the pub and mixing with the locals, we were confronted with one of the biggest steaks you can ever eat,
But then Boulia had space.  The streets were wide enough to turn a camel train around, and one of Boulia's main attractions is the camel races in July.
Then there are Min Min lights, which allegedly appear as oval lights in the bush. Driving along the roads, they apparently dance along the horizon. Nothing like unexplained lights in the sky to bring out the juices.
Jude Sticher was a very matter of fact real person. She was a light in that community. She had trained at St Vincent's Hospital Lismore, in northern NSW and did the triple certificate – general, midwifery, child health. Then she undertook some nursing, married Peter, had a daughter and bought a caravan park in Sarina, south of Mackay. They still had property at Sarina, and so they continued to connect with the sea, but they did not feel displaced; at least, not when I met them.
Reflecting on her being in Boulia, Jude said she nearly tossed it in during the first three months. The cultural and professional isolation had to be overcome. She persisted. There is a term "Boulia blow-throughs". In three years, she ticked off two police officers, three school principals – and, as an afterthought, four electricians.
Her husband Peter had been a police officer in the police rescue and a Senior Constable for 15 years. In Boulia he was the ambulance driver and the "security detail" when Jude had to go on a night call. There had been a plane in the backyard, for when they went south. In the garage had been the fire engine, the motorbike (recently sold) and the four-wheel drive ambulance. The outback toy shop!
The hospital was very basic, but it served as both hospital and a clinic. One of the reasons that Jude stayed was because the community had learnt not to give her "a hard time". This community came to know her tolerance levels.
Out of hours demands from those who had simply drunk too much were discouraged, and her "security detail" could be of assistance in reinforcing any definition of unacceptable behaviour from potential patients.
There was good cooperation with Jude's counterparts at Dajarra, enabling people to have time off; this link was essential for stopping burn-out. There was less contact with the nurse down the road at Bedourie, as there were different employers and there appeared to be less stability in the staff. Bedourie was part of the Frontier Services, John Flynn's original outfit, but still then with centres inter alia at Bedourie and Birdsville.
Jude was able to deal with emergencies and had the skills to stabilise patients; no different from those of any primary care practitioner working in a town. The RFDS service was there for advice and for evacuating those that needed it. It had worked over a period. Jude was the nurse practitioner with a spouse who has adapted.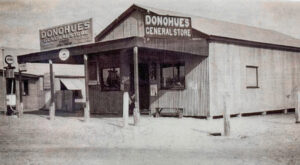 That time has passed; if the Backroads visited Boulia, would Jude Sticher receive a mention? Or the Donohue's emporium, which had opened in Boulia in 1920, but shut down there some years later.  I had bought a checked purple shirt there. That shirt lasted longer than the Boulia store.
One of my fondest memories was some years after I first went to Boulia, when one of my closest friends and his wife "rocked up" to the clinic. Jude Sticher answered their knock in the door, looking quizzical and asked what they wanted. My friends then mentioned my name, and Jude's attitude relaxed. "Come on in. Any friend of Jack Best is a friend of ours", she said.
I have not been back to Boulia for years, but now that the road is paved the whole way to Birdsville I may well do so. One of the positives about the Queensland Government is that they maintain their developmental roads in Western Queensland.  From Birdsville the road veers east to Beetoota and Windorah.  If you want to venture over the border into South Australia, their desert tracks are a bit of challenge.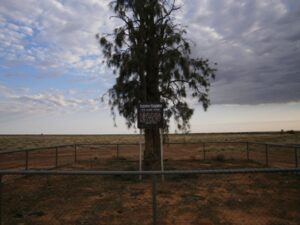 I hope that the corroboree tree, the last known of the Pitta Pitta people, still exists behind the health centre. As for lasting memorabilia, I do have one of their conical head dresses of woven grass around which are wrapped coils of human hair and topped with emu feathers; the men used to wear them in their ceremonies. Boulia was an important place for such gatherings; for me it still remains an important nidus along the travelled bush roads of my Country.
And I hope they still remember Jude Sticher in Boulia.
Mouse Whisper
Sometime a twitter is so opaque for a simple mouse. Who, for Heaven's sake, was this twitterata talking about? It led to an exchange.
Very happy our current POTUS didn't party with Epstein and Maxwell, didn't fly in Epstein's plane, didn't go to Epstein's Island, didn't have Maxwell at his daughter's wedding, and didn't appoint scumbag US attorney, who gave Epstein a sweetheart deal, to his damn Cabinet.
Hey, who was the Cabinet Member?
Name of Rene Acosta, Secretary of Labour
Who was this POTUS? I'll give you a clue. In 2002 in the New York magazine article this future POTUS was quoted as saying that Epstein "was a 'terrific guy' who enjoyed women 'on the younger side'."