Two weeks ago, it was horror stories coming from Victoria about people being locked up in tower public housing blocks, and I expressed a concern as to whether locking people up in tower blocks should not be accompanied by a warning about the risk of fires and how this would be managed if the buildings were to go into lockdown. In fact a number of residents were evacuated to hotel quarantine.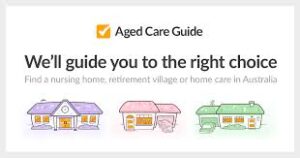 It seems that threat has abated in the public mind in the face of the rising horror stories of the private nursing homes and the circumstances whereby the residents are caught up in the rising tide of community transmission.
This involved families, staff and "persons unknown" unwittingly spreading the virus to a group of our elderly population incarcerated in a system where financial profit is paramount and the operational arrangements seem far from being able to combat a pandemic. However the problem, while systemic, is not only rampant in certain postcodes and not in others but also completely contained within the private sector.
The Premier, Daniel Andrews, tries to be measured, never raising his voice and refusing to apportion blame to any sector of the population when it is probably plain to himself when reviewing the data that certain sections of the population are more susceptible to "amoral familism", which I have mention previously. That one of the biggest outbreaks is in an aged care facility linked to the Greek Orthodox community has not elicited as yet any finger pointing in the community is testimony to his control of the situation.
The problem with "amoral familism", which is not limited to a Greek village upbringing, is that it promotes the mindless protection of the family unit above all – the State can go hang. It is the product of an upbringing where the education levels are low and unfortunately the society in which many of the people have grown up is male-dominated and authoritarian, and often where sanctions are not enforced by the gentle remonstrations of the reasonable man, as Andrews is. Ignorance of English does not help.
Therefore, when it seems nobody is watching this group, even when COVID-19 positive, it is unsurprising if these people do not heed warnings. If I were isolated in a foreign village with no knowledge of the language, could or would I heed any warning?
Hence not having the language would be an excuse if the individual were an isolate. However, it would be rare for this to occur. Spokespersons for particular communities bob up all the time. Instead of ensuring that these potential "purveyors of death" are quarantined, these spokespersons seem just to offer a variety of excuses; they did not understand, they did know that what they were doing was criminal and the excuses flow on and on.
Andrews has a difficult job, because if he names the miscreants then he runs the problem of stigmatising whole communities for the sins of the few. Andrews also knows that these "hotspots" are in his electoral bailiwick, but given that many of the Labor parliamentarians in these electorates have migrant backgrounds, you would think that the Premier should not have to bear the full load. Some of the political actions are somewhat like those gossamer Green parliamentarians posturing in front of the locked-down housing towers, full of sound and fury, as is common with Greens, signifying nothing.
So it is easier to implement rules that disadvantage the Victorian community, moving to the second-highest category of restrictions – Stage 4. Unlike America, most Victorians know more about the Virus than they did in March when it first came to notice and are thus better able to run relatively normal lives, while appreciating the need for social distancing, hand washing and now masks. Most people have shown that they are prepared to work within increasing limits – as shown by the imposition of masks, which has been almost universally accepted.
The percentage of self-serving exhibitionists and just plain "wackos" seem to be mercifully small, but having identified themselves they could form a nucleus of inmates of the quarantine facilities that I have advocated should be constructed where those who are invited in serve a true "quarantine" period – that is, 40 days and nights. They would be joined by those deliberately flouting the government directives. After all, each of those COVID-19 positive individuals roaming the streets in a wilful manner is a "potential murderer". Harsh words, but think about the logic. Who actually killed grandpa and grandma in the nursing home?
The other problem with Victoria is that it has always lagged behind NSW in its investment in public health, particularly in contact tracing. Victoria has been known to have under-resourced public health training for years.
That advance goes back to the work of Dr Sue Morey who, under the Head of the NSW Department of Health the late Bernie Amos, set up a comprehensive program in the late 80's and early 90's. Many of the current senior cohort of the NSW public heath physicians, as does the State of NSW, benefited from the program Morey established and owes her a very great debt.
The inability to find out the source of all the cases occurring in Melbourne also relies on people telling the truth and not incriminating themselves for whatever reason. Having said that, the present inquiry presumably is expected to reveal the chain of infection from case zero.
Those three young women flaunting and flouting through three States, refusing to co-operate, destroying their mobile phones and probably denying they are Nigerian are just extreme examples.
However, as with criminal activity the more the rest of the community is law-abiding, the more time there is for policing the extreme cases. As with vaccination, there is a reliance on having a high proportion of the community vaccinated – the vaccinated group provide a buffer for the unvaccinated.
There is also another "wee" problem that may be overlooked when the pandemic is distracting attention. The Ministerial retinue has returned from America. Like those who have flouted the pandemic in Melbourne, the government has not offered any advice on their whereabouts. However, the "cat may be out of the bag" when a so-called "consular officer" returning from overseas turned up in Maroochydore and then Toowoomba yesterday with a dose of COVID-19. Coincidence?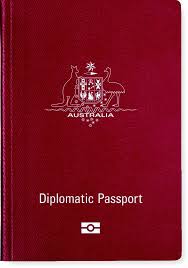 Apparently, "not actually a Consular officer" quibbled DFAT, but he was still carrying a diplomatic passport or the equivalent. The arrogance of holders of red and green passports knows no bounds, but at least the Queensland Premier has called this exemption out; however there is no mention of the whereabouts of the two Ministers. Again, there are exemptions for the few.
Clive Palmer – The Rose of Bulgaria or a Dangerous Furbo?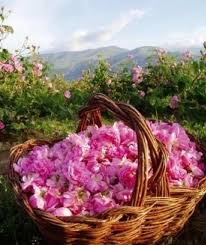 I think that this son of Bulgaria, alleged owner of property in Sofia, and expert in its national sport of Split Squat has been wrongly characterised. Here in the damask fields of the Rose Valley of northern Bulgaria they talk of nothing else – but Clive.
He is up to all his Bulgarian tricks again. He has a case before the High Court challenging the Western Australian Government's right to the close its borders.
His arguments are based around section 102 of the Australian Constitution, which states:
On the imposition of uniform duties of customs, trade, commerce, and intercourse among the States, whether by means of internal carriage or ocean navigation, shall be absolutely free. But notwithstanding anything in this Constitution, goods imported before the imposition of uniform duties of customs into any State, or into any Colony which, whilst the goods remain therein, becomes a State, shall, on thence passing into another State within two years after the imposition of such duties, be liable to any duty chargeable on the importation of such goods into the Commonwealth, less any duty paid in respect of the goods on their importation.
Most of the words in this section relate to the immediate transitional arrangement following the enactment of the Constitution in 1901 but the key clause has centred on what States can or cannot do about imposing barriers between themselves. Legal arguments have waged about what it all means and many lawyers have had their waistcoats filigreed in gold as a result.
The Attorney-General, Christian Porter, probably as a proper lawyer had the normal reflex. Since there is a challenge to the Constitution, therefore the Australian Government must take an interest. This is such a fundamental issue. Does State border closure present a challenge to the Federation if unilateral action is taken by a State to close the borders? Does Clive Palmer provide a challenge to the Australian Constitution?
The Federal Government was emboldened by the initial encouragement of the Prime Minister to keep supporting the Palmer initiative. There, in the background, would be the normal cheer group that thinks supporting Clive's challenge a "jolly jape". These are parliamentarians gathered together under the standard of a skunk-like animal with adolescent behavior rituals and bearing aloft an icon of Christopher Pyne. They can't help irritating the Australian community from their seats of privileged opulence.
The Prime Minister has had second thoughts, hopefully not only because of the backlash in Western Australia to the Palmer challenge. It should be remembered that Palmer was born in Victoria and spent most of his formative years on the Gold Coast, where he made his first fortune in real estate. So he is not a genuine Western Australian – "he just ain't one of them".
If Clive wants to stir up the Sandgropers over this issue of secession, of which border closure is a subsection, then they might just take it out on the Liberal party at the next Federal election. Hence, Morrison backing away may have been because he realised that Palmer was trying to "tar baby" him.
One obvious solution is to form a pro-tem barrier away from the accepted geographical boundary. Cross-border regional arrangements are everywhere. To me, working in the Victorian border town of Cobram on the Murray River, meant that I had to cross to the NSW river town of Barooga more than once a day.
One has only to live in a border area to know that indiscriminately shutting borders is group punishment, unnecessarily unfair and at times unwittingly dangerous.
These are communities of interest, which have grown up over a century or more, where the border is just irrelevant to normal social and economic intercourse.
Therefore when this Virus is eventually contained there is work to be done in this area of "communities of interest", so that if borders have to be closed then there is a fully developed plan that minimises the disruption and can be put into immediate effect. As has been said on more than one occasion, cross-border arrangements have diverse benefits and opportunities for managing a shared resource.
In any event should the adopted son of Bulgaria win his case in the High Court, I am sure that Western Australia could move its lockdown zone един метър inside its actual border with South Australia and Northern Territory. Clive, with your solid knowledge of Bulgarian, you would know what that means.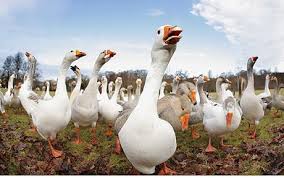 After all, Clive you are not the only gander in the "Gooserie".
Hafnium (Hf)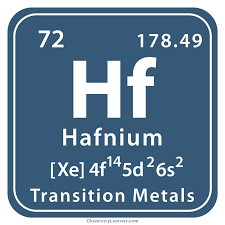 I was browsing through an old New Scientist and came across a world map, which indicated that among a series of metals, Australia had over 50 per cent of the world's hafnium.
According to the map legend, it was estimated that Australia had the biggest deposit of hafnium in the World. Hafnium does not occur independently in nature.
Even though predicted by Mendeleev it was not discovered until 1923 by two chemists Dirk Coster, a Dane, and George Charles de Hevesy, a Hungarian. The Dane prevailed. Hafn was the mediaeval name for Copenhagen. The Hungarian just shared the glory of having isolated this last natural occurring element.
Apparently, one of the major problems is that hafnium is tightly linked to zirconium in a ratio of 1:50, and exists in a group of three naturally occurring elements with titanium the lightest and hafnium the heaviest with an atomic number of 72. Lying between is zirconium. However, as far as can be obtained, the amount of hafnium produced is small, and until recently it was a considered a waste product, removed in the purification of zirconium. Zircons are renown as jewellery substitutes for diamonds, but zirconium has a multitude of uses, and put simply it is everywhere – its industrial use is in hardening alloys and ceramics. It is also anti-corrosive.
Recently, Hafnium has been found to have a number of amazing properties and it can be used in almost any industries where the word "advanced" is the prefix.
The special properties of Hafnium oxide have recently permitted further miniaturisation of microprocessors, enhancing processing speed while eradicating overheating problems.
Resistant to corrosion, the metal its oxide forms extreme temperatures. Consequently, hafnium is used in plasma cutting tips for welding, and is essential to the advancement of the aerospace industry. 
Added to this, hafnium carbide is one of the highest temperature resistant and hardest materials with melting point of 3,900 degrees Centigrade which potentially suitable in a nuclear thermal rocket (NTR) for faster spacecraft propulsion.
So writes the hafnium enthusiast linked to the company proposing to mine a deposit south of Dubbo when extolling the element's virtues.
Despite its global market being about 70 tonnes annually, this enthusiast predicts the demand will double by 2025, and Australia could produce 200 tonnes a year. So far I am following the trail to Hafnium.
This is a small amount given that the Dubbo mine is proposed to be an open cut operation that will extract 19.5Mt of ore a year from a 32m-deep open cut mine.
The extracted ore is crushed and further reduced in size by grinding circuit. Sulphuric acid will be used to convert the material into sulphated ore, will be leached in water and sent for solvent extraction and precipitation, and onwards the final product.
Extraction of these elements and the associated pollution is increasingly being factored into political considerations when the mining spruikers are abroad. However, there are further chemical processes to separate the hafnium from zirconium.
The technological description states it is "a liquid–liquid extractive separation between hafnium and zirconium from thiocyanic acid medium using the mixtures of diisobutyl ketone (DIBK) and di (2-ethylhexyl) phosphoric acid (P204) as the extractant was developed."
A metallurgist could answer the question of how much this extraction method damages the environment. 
It is almost as an afterthought, that process residues are treated before dumping them into storage facilities. The disposal of residue when there is a potentially such a big hole in the Dubbo landscape is far from a throwaway line.
Water will be taken from the Macquarie River, but the amount proposed is nowhere stated. In the description of the extraction of ore no amount of water is mentioned and the description hurries onto the marvels of the proposed mine.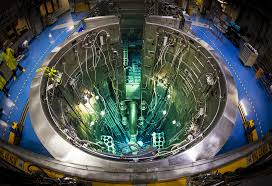 There is another problem with zirconium mining – the deposits often exist with radioactive elements – thorium and uranium. Small problem with an open cut mine only a few kilometres from a regional city! I find it interesting that there has been an experimental extraction plant at Australia's Nuclear Science and Technology Organisation (ANSTO) since 2009. Hafnium is used in control rods in the nuclear reactor core.
Currently, China produces 75% of the world's zirconium supply and hence hafnium. "China's stranglehold on the supply chain of this material essential for advanced technology weakens the economic and political security of other nations".
Metallurgy is one of the professions that, from the outside, smells of alchemy – there is a magical aspect to the extraction of these uncommon elements and their increasing relevance with advancing technology demanding these metallic elements with their special qualities. Then it is promoted to an essential component of our lives. Lithium has been one such metal.
However, the "green lobby" faces the whole "strategic development" lobby, where self sufficiency is increasingly important, and moving rare elements around the political game board are important chips in being able to game, with more strategic element chips than other nations. At present, China seems to have the greatest variety of these chips in the greatest quantity.
Australia has quantity in two particular chips – iron ore and coal. But that is a different game board. Given the amount of these being mined, then the impact on climate change is a constant.
However, too often the question from the local politicians when confronted with the prospect of a mine in their electorate is concern about how many jobs will be created. The Dubbo project bosses does not explicitly answer that question.
As far as one can gauge prices, the price of hafnium is in the region of USD6million a tonne; whereas zirconium is priced at USD10,000 a tonne.
To get a comparison, Australia produces 900 million tons of iron ore at about USD110 a tonne.
What progress has been made on the Dubbo mine project? In February 2020: "Alkane noted that Export Finance Agency's (EFA's) financial support would be subject to finalisation of due diligence, acceptable financing structure and eligibility and credit requirements. As Australia's export credit agency, EFA is mandated to support businesses, which are seeking to develop new export market. 
I have been one of those converted to the climate change lobby and I am particularly worried about the wasteful use of water in what, apart from Antarctica, is the driest continent.
I read about hafnium; the notion of there being the greatest percentage of the world's supply in Australia has intrigued me. I have searched to find out what is its proper place in the Australian economy. Political leaders are often confronted with such decisions when they have little intrinsic knowledge of the subject.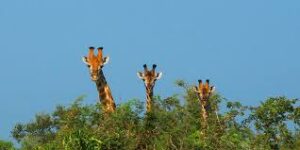 However, if I were in a position to make a decision, I would be immediately worried by the massive water requirement and the fact that there would be an open cut mine where radioactive minerals are being mined close to a major regional city, the Western Plains Zoo and the Dubbo Observatory. However the dilemma is, as with all mineral extraction, how can the metal be purified with the least pollution. Unfortunately, when in doubt the large powers with a monopoly of the chips kick the game board over – and everybody loses.
Paraphrasing Einstein, who never said a truer word when he said the fourth world war will be fought with rocks, some of which may contain hafnium.
All Souls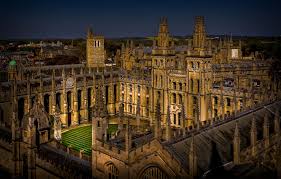 I suppose being invited to dinner by Max Beloff with the academic Fellows at All Souls was an honour. Great Britain that year was sunny, and when that occurs the summer is always beautiful. Off to Oxford the three of us went one evening to have dinner.
Max Beloff was an eminent modern historian who, at that stage of his life, was tramping from one side of the political spectrum to the other. The young socialist Beloff, now in middle-age having marked time as a Liberal, was moving determinedly to the right at the time, when he invited us to dinner.
Beloff had been a Fellow since 1957, ensconced as he was in this group "at the pinnacle of British academic hierarchy". He had attained this position much earlier than when he had pursued this neo-liberal journey, in the process setting up a private university and then later absorbing imperial honours that were piled on him by Thatcher.
When we arrived we were ushered into a reception room where pre-dinner drinks were served; I had the obligatory dry sherry as the clever repartee started. The problem with clever repartee is that it is essentially hierarchial; if the young man (it was not until 1979 that women were admitted as Fellows of All Souls) wanted to announce his presence in such exchanges, it seems dressing flamboyantly helps. The "look at me" mien serves as an entrée card.
I was well versed in the social rules of these establishments, having been an undergraduate in a residential College, which replicated much of its social mores from those of Oxford. Therefore, I shut up and only replied when spoken to by some Fellow who had not the slightest interest in whom I was.
However, the call to dinner came and there is nothing like a College refectory – long high table, paneled walls, high-backed mahogany chairs. Beloff welcomed us – the Boss thanked him. It was all so polite, but it was an experience – probably once in a lifetime. Although for them not; just three Australians to be humoured in exchange for a meal.
I was seated next to Michael Howard, the military historian and we chatted about his topic. My contribution when the Franco-Prussian War was mentioned was that I had inherited a full set of skeletal bones from my father. It was widely thought that many of the skeletons used by aspiring doctors pre-war had come from soldiers who had died in that War. They were highly prized for the muscle markings, which were very distinct on these bones. However, apart from that I cannot remember the other Fellows beside and across the table. The talk was just that – inconsequential chatter as the Fellows on either side of the table carefully updated themselves on one another, given that there was a young foreigner in their midst.
Dinner was traditional English fare, which was better than the College roast to which I been subject every night more than a decade earlier.
Once dinner was finished it was off to another room for fruit, nuts, digestive biscuits and the central cheese. The obligatory Stilton round had pride of place, and the port was passed. Then it was off to the terrace for coffee and brandy.
The night was absolutely still and balmy, the sky a curious lavender grey. Across the terrace was the impressive Codrington Library building, built in the early 18th century on the back of slavery and a sugar cane fortune amassed by a Christopher Codrington.
It highlights the problem of applying 21st century values to the funding of a building like that. The Christopher Wren sundial installed over the entrance is a spectacular reminder of the versatility of the man, and Wren himself was a Fellow.
Oh, so different from the environment of the All Souls College of Christopher Wren, outwardly becoming more sensitive to its survival after the radicalism of 1968 which threatened its existence, when it was sneered at as "a weekend home for port-drinking members of the London Establishment, grown fat on the rent of farms it owned since the Middle Ages".
Had we had dinner in an Anachronism?
Then it was back to London. I still remember the golden glow drenching the car, and my thoughts drifted to the recently-released Joe Losey film "The Go-between" and I, projecting myself as the young man in search of a romantic interlude in the same rural saffron softness of the film.
I have often visited Oxford since, but never again had a brandy with the 42 Fellows outside on the terrace.
But then again I would have preferred to meet Julie Christie. 
Mouse whisper
A scrap of paper plastered against my mousehole. That is the problem about my mausmeister. He is always cutting out what he considers wise sayings and leaving them on sticky pieces of paper. When I scraped the piece off my "hole way", it read:
There is nothing more difficult to take in hand or more perilous to conduct or more uncertain in its success than to take the lead in the introduction of a new order of things.
Very sage advice; but I was thinking of putting in a new entrance to my mousehaus to make a closer access to the pantry. I'll have to think about it now.