One of the books I dipped into when I was younger was Oblomov, an 1859 novel by Ivan Goncharov. However, I found the concept of a rich, self-indulgent slob not getting out of bed such an anathema to me that I threw the book aside.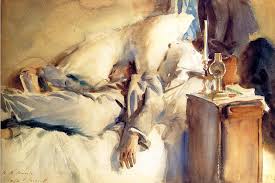 Some years later I again ran across this excerpt from the novel; it is the one which is most often quoted: 
"When you don't know what you're living for, you don't care how you live from one day to the next. You're happy the day has passed and the night has come, and in your sleep you bury the tedious question of what you lived for that day and what you're going to live for tomorrow."
As a doctor, I became aware of the Oblomov syndrome. Oblomov's syndrome has been formally defined as a mental disorder characterised by low cognitive function, low emotional response, flat affect, or "emotional apathy" and a generally ambivalent approach to life or when reacting to people, events, thoughts, or feelings.
A more personal comment from some character in search of identity labeled himself as a typical "Oblomov" – a weak-willed neurotic who is apathetic, lazy and parasitic, unable to work", with those characteristics culminating in self-loathing.
The recurring metaphor is a "refusal to get out of bed". The metaphor may be extended to remaining in pyjamas for the whole day, except for making allowance for personal hygiene. It can become a way of life as Hugh Hefner clearly and very publicly showed, but I believe this outward Oblomovian indulgence covered serious neuro-pathology in the case with Hefner.
During the last months when the country has been in various levels of "lock-down", I found myself constantly wanting to go back to bed and remain in my pyjamas. That is my reaction, but I wonder how many others, especially those without support – and here my hypothesis says that it is a male condition and not for poor people – have been faced with this situation. However, in nursing homes does it become a less voluntary condition?
The key to combating this condition is to get out of bed, have a shower, get dressed and have breakfast. Gluttony was an obvious refuge for Oblomov so I conjure up and then dismiss the picture of myself sitting in pyjamas consuming a breakfast of thick French toast dripping with butter and maple syrup, with a side dish of bacon and a gallon of orange juice laced with champagne. This context is definitely Oblomov.
Modern technology has provided excuses for staying in bed. Television, iPhones, ubiquitous apps, the introduction of Zoom, somebody to fetch and carry – paradoxically all have made one more Oblomovian. The latter day Oblomov emotes: "Why stir out of my room? Why go outside? Why travel anywhere? Why exercise?" A torrent of questions poured forth until COVID-19 imprisoned us.
As one writer has said: "Throughout many hours Oblomov tries to overcome his passivity but without result. This part of the book is deeply disturbing. After many sad events, over a couple of years, Oblomov dies of cerebral hemorrhage."
After all, in the book Oblomov stays in bed until page 131; sometimes I have wondered what page I am on.
In the final chapter, Andrei Schtoltz, Oblomov's friend is talking:
"He came to rack and ruin—though for no apparent reason." As he spoke Schtoltz sighed heavily. Then he added: "His intellect was equal to that of his fellow's, his soul was as clear and as bright as glass, his disposition was kindly, and he was a gentleman to the core. Yet he—he fell."
"Wherefore? What was the cause?"
"The cause?" re-echoed Schtoltz. "The cause was—the disease of Oblomovka."
"The disease of Oblomovka?" queried the literary gentleman in some perplexity. "What is that?"
"Some day I will tell you. For the moment leave me to my thoughts and memories. Hereafter you shall write them down, for they might prove of value to some one."
Is the blog after all only a symptom of modern Oblomovism – or is it therapy?
Hijacking the Narrative
John Kitzhaber
Governor John Kitzhaber is a longstanding friend of mine and a former three-term Democratic Governor of Oregon. An emergency physician by training, he was responsible for the Oregon Health Plan. He has kindly allowed me to reproduce his recent blog – which I do in part.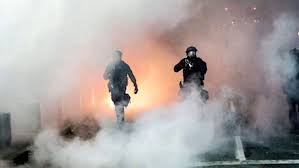 … The arrival in Portland of Federal agents on the pretext of protecting Federal property – in this case the federal building which has, in fact, been defaced and damaged in recent weeks. The damage to federal property, while perpetrated by only a small subset of the protesters, provided the Trump Administration with the opening it needed to direct Acting Secretary Wolf to deploy Federal agents to Oregon, citing the Homeland Security Act as the legal justification for this action. 
A provision in this Act gives the secretary the power to deputize other Federal agents to assist the Federal Protective Service in protecting federal property, such as the courthouse in Portland. Those agents can carry firearms, and arrest, without a warrant, those they perceive as committing a crime. This action, not surprisingly, has heightened tension and increased violent confrontations in the streets. In the process, the protest movement's emphasis on racism and injustice has been effectively replaced by a manufactured narrative of "law and order"—playing directly into the hands of the President's re-election strategy. 
To further complicate matters, millions of Americans and tens of thousands of Oregonians will most likely lose Federal support payments next week because of inaction by Senate Republicans to extend unemployment benefits before the current support lapses. Adding to the current environment of protest and frustration, the potentially dark social consequences of panic, blame and desperation that haunt those who cannot meet their most basic needs of food and shelter and see no hope for tomorrow creates an unstable and increasingly dangerous situation. This has been made even more dangerous by increasing inflammatory rhetoric from all quarters. 
What kind of plan could help de-escalate the situation before it spirals out of control? If the protests in our state since the murder of Mr Floyd are about social justice—about putting an end to police brutality and increasing accountability and transparency in law enforcement; about ending institutional racism and addressing the inequities that exist in our state and our nation—then what we are doing right now is not working. The peaceful protest movement in Portland has been drawn into a reactive position, a defensive position, and is at risk of losing the true narrative and putting in jeopardy the very goals for which it has been so courageously fighting.
What kind of strategy can reclaim the justice narrative that holds the moral high ground, and connect the energy of the protest to tangible and measurable actions that can redress the legitimate and long-standing grievances from which that energy flows?
Possible steps in that direction could be:
1. Leaders of the peaceful protest movement—Black leaders in Portland, religious leaders, and those who love courageous but peaceful advocacy for change—call for a short moratorium on the protests for five to seven days and urge their followers and those who seek only to exercise their right to peacefully protest, not to congregate in downtown Portland during this time. This is not a call to end the protests, which must continue. It is an intentional tactical decision to separate, for a time, peaceful protesters from those who seek violence and anarchy and from increasingly provocative and confrontational actions by federal agents. This moratorium would pause the momentum of escalating violence, and stop playing into the hands of those who want to mask the racism and inequality in America with an authoritarian narrative about law and order.
2. During this moratorium, call for a summit that would include Black leaders, protest leaders committed to peaceful change, business and labor leaders, Oregon's governor, Portland's mayor, members of the city council, legislative leaders of both parties, the attorney general, and the U.S. attorney for the District of Oregon. Given that the summit will necessarily be virtual, former President Obama might be invited to moderate. Considering the importance of this issue, and the amount of national coverage Portland has received over the past few weeks, the president would be likely to accept. This summit would seek two goals. 
First, develop an action plan for short and long-term steps and commitments to address, in intangible and measurable ways, the issues of transparency and accountability in law enforcement, and the conditions of injustice that have marred our state and our nation for far too long. Second, develop a strategy for how to resume the protests at the end of the moratorium in a way that will (a) keep the narrative focused on the conditions of injustice we are seeking to address and the actions, outcomes, and commitments developed in the summit; and (b) minimize, to the greatest extent possible, the likelihood that peaceful protests will be hijacked again by those who seek violence and anarchy.
Also during the moratorium, secure a wide perimeter around the Federal buildings, perhaps deploying the Oregon National Guard for this purpose, to make it very clear that the state of Oregon is capable of and intends to protect federal property—just as it intends to protect state property and private property—thus eliminating the only legal justification the Department of Homeland Security has for sending these agents to our state in the first place. Not only would this perimeter protect Federal property, but it would also create a buffer, once the moratorium has ended, to protect peaceful protesters from violent and provocative actions taken by federal authorities—a task that should not be left solely to the courage of the "Wall of Moms". 
The course we are now following puts control of the narrative into the hands of those who seek to further divide our state and our nation. We should not facilitate that, we should not allow it, we must take steps to prevent it. It is important not to lose sight of the fact that the focus of the protest is not on the legitimacy of laws that protect public buildings and private property from vandalism and damage. The protest is and should remain, focused on racism, injustice, and inequality. We cannot allow that focus and that narrative to be co-opted by either a handful of violent protesters in Oregon or by a national strategy that seeks to fuel and exploit violence and confrontation for political gain. 
The protests of the past two months are set against the backdrop of perhaps the most challenging set of problems in our state's history: high unemployment, a daunting budget deficit, and a public health crisis. We are only six weeks away from when Oregon public schools have traditionally opened and the uncertainly about how that will be managed has put huge additional stress on parents, children, teachers, and other school employees. The ongoing, but necessary steps to bring COVID 19 under control, including the closure of many businesses and childcare centers, has added another layer of stress and uncertainty.
At this point in time, the combined leadership of Oregon's public, private and civic sectors—and the energy, talent, and creativity of each and every Oregonian—must be engaged, with single-minded determination, to hold our state and our communities together. Now is the time to develop and implement a five-year strategy to create the kind of change rooted in social justice that we have been unwilling or unable to make in the past; a strategy to put Oregon back on its feet and lead us—all of us—through to a brighter time. By taking back the narrative, as well as the tone and focus of the important protests going on in Portland, protest leaders can help ensure that social justice, equity, and opportunity are built into the foundation of that strategy.
Somewhere in America, during this difficult time, a state needs to demonstrate that we can weather this storm without losing our sense of community, without losing our commitment to one another, and to emerge stronger and more unified than when we began. Let's make that state Oregon.
Since this posting, Kitzhaber has followed up. "Shortly after I posted it the State negotiated a removal of the Federal agents and the Oregon State Police took over.  There was a significant easing of tensions until a few days ago but there has been violence the last two nights, not at the Federal courthouse but at the headquarters of the Portland Police Association"…
The outbreak we had to have
Some may argue, to put it in the words of the Maestro, the Victorian outbreak of the Virus is the Outbreak Australia needed to have.
NSW had been the State where incompetence and carelessness were well on display but from June, Victoria has assumed the mantle and usurped that crown well and truly.
How the Premier handles the crisis could be the template for handling any pandemic – or not. He has a dreadful set of Ministers, the product of union factionalism. His public service, which has been stripped of most of its talent, is not much help. There are exceptions such the Chief Health Officer Brett Sutton and his deputy Allen Cheng.
Otherwise, the amount of intellectual integrity underpinning the Victorian approach has been woeful, and Andrews has moved, essentially groping in a policy blackness, on how best to move against a nasty hidden foe. The stress he is absorbing, particular given how weak his Health Minister is, has been extraordinary.
The lesson from the breakdown in the hotel quarantine should be clear – unvarnished or even if "coated". This "stuff up" is just an example of giving work to your mates rather than assuring experience, trustworthiness, competence and responsibility in the contractors.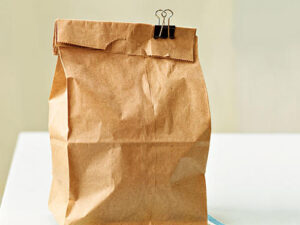 Australia is in danger of becoming a country of sunburnt baksheesh and wide brown paper bags. The sense of entitlement in some quarters of this country has grown under the guise of neoliberal narcissism – and its mantra is "only mugs work."
The disaster is concentrated in the private nursing homes. Brendan Murphy has generally done a good job, but still remains somebody with a "tin ear", talking about "reputational damage" that the proprietors of nursing homes have suffered, which frankly is irrelevant. There he was, presenting to a Senate Committee while the pages of the newspapers showed the owners of one or more of the affected nursing homes flaunting their yellow lamborghinis and bronzed buffness.
The problem is that the Commonwealth Government has shirked its responsibility. It has yielded to the shibboleth of "business knows best, Government should get out of people's lives" and hence allowing self-regulation to be overseen by a group of bureaucrats waving warm lettuce leaves.
The training of the lowest level of health carers in the nursing homes is the benchmark level for adequacy and knowledge of health care. The simplest element of this knowledge and care is hygiene and hence infection control – theirs and those for whom they are caring, whether they be labelled patients, clients, customers, residents – or just people. Let us not descend to calling them "mum and pops" or "kiddies".
However, it is not only the "lowest" levels of health carers that do not wash their hands. There are many surveys that show doctors and medical students do not routinely wash their hands – and to a lesser degree, even nurses. It would be interesting to know if the increased availability of hand sanitisers in the community may have changed habits and if there is any objective evidence that shows this is so.
The Commonwealth Government should at least be obtaining draft recommendations from its Royal Commissioners now, because the Victorian misadventure is a case study in progress and enables the Government to see what works. The Victorian misadventure is just such a fertile ground.  The Commissioners are realising that that one does not often have the opportunity to see what works or does not work "in real time". Bugger the ivory tower – this is better than any self-serving submission. The Victorian situation is a case study in progress!
Andrews is in survival mode. However, he is all Victoria has. The predictable antics and hectoring for the sake of point scoring by a woeful set of politicians is more than unhelpful. Yet the Coates report is likely to be ugly. Already, the media watering can is nurturing the rumours.
If this next six weeks doesn't work and with the numbers of infected people in Victoria being driven down, Andrews may be gone, subject to a Pallas coup.
And what of the other States? What are they doing preventatively to rein in the operators of the private nursing home industry – to put a cap on the purchase of yellow Lamborghinis. Or are they behaving like "normal" governments – alternatively piously self-satisfied, sitting on their hands or putting "it on the long finger" until the community pressure becomes too great, all the while wishing the problem of the aged just disappears. Imminent elections as will be occurring in a number of states colour every policy decision.
One little measure, Commissioners Briggs and Pagono, presumably your Report will contain the amount of money the nursing home owners and shareholders contribute to the various political parties. No, of course not, not in the Terms of Reference.
All my problems come at once 
My son was on the same flight from America as Dr Higgins, in the Precovidassic era when the political dinosaurs stalked the World.
That week on March 8, CNN reported that there were more than 550 cases of the "novel coronavirus" in the USA. According to CNN at that time "around the globe, the novel coronavirus has killed more than 3,800 people and infected more than 108,000, the majority in Mainland China."
Both men had independently acquired the then novel virus in the USA or on the flight. My son was actually No. 13 in Victoria. He went off to Box Hill Hospital when he felt mildly ill but had to battle the staff to get tested; eventually he prevailed. Despite being a journalist, he resisted publicising his plight, and went home, self isolated, tested positive and then stayed with his family in isolation for two weeks. No fuss.
Dr Higgins received more publicity, possibly because he has a famous daughter. As with my son, he had a minor upper respiratory infection and was tested. He however went back to work pending disclosure the test results for this "novel virus". He also tested positive. Minister Mikakos weighed in and gave Dr Higgins a totally unreasonable "spray", especially as he did not transmit the Virus! True to form, did she apologise? No, the lady was not for civilised responding.
However now Mikakos is on limited release, such has been her effect on containing the COVID-19 spread. That she is tweeting in the middle of the night is bit of a worry. I am afraid she gets no sympathy from me.
I suspect she and a number of other Ministers will resign.
She cannot be blamed for destroying the Health Department's corporate memory and limiting the medical input in favour of advice that condemns "the medical model" (whatever that is) and fuels an environment where nobody with medical expertise would want to work. That's the history of the Victorian Department of Health over the past decade. However, the attitude started many years before, with John Paterson and his contempt for the medical profession.
However, reviewing the Kennett legacy is not part of the current review. Kennett promoted gambling, including poker machines, as a significant contributor to the Victorian Government's coffers. I am old enough to remember some of his disparaging comments about old people. There is no review of the spread of organised gambling and the harvest being reaped by overseas betting agencies, often at the expense of the elderly.
Although I used to like to punt and especially loved watching Winx, I question why racing has been given an exemption. City and country racing persists in Victoria and the industry seems to move seamlessly between Stages 3 and 4 Lockdowns. As one Victorian put it, "Would be a great feeling when your business is going down the toilet to turn the TV on and watch the essential horsies go around".
However, an erudite friend of mine said: "what else is there to watch on afternoon television". It should be noted that racing in Victoria, whether dog or horse is in the Ministerial portfolio of one Martin Pakula, who also has direct oversight of Disasters and Catastrophes.
However, the whole question of preference for sport pandering to the jocks, the whole reliance of government on gambling revenue at a time when, paradoxically, the same crowd that own the horses are often those who are wanting taxation cuts – presumably to buy more horses.
Overlaying this jock anti-intellectual climate is the cosy relationship between government and big unions (Victoria), big business (Federal) and big accounting/consulting firms (New South Wales). Queensland, with its long history of political corruption being an irritant, will have its day of reckoning as well.
The day of reckoning for the smaller States will be in the lifting of the State of Lockdown. This will be a test of shared responsibility in the face of inflammatory media that uses words like "carnage, deadliest, surge, tsunami" – any word that evokes anxiety in the community. Victoria has "stuffed up" because of a number of people, whose metaphorical heads should soon be gracing Spring Street gutters.
It is unfortunate that it is election time in various States so there is a propensity to blindly apply border restrictions, which flies in the face of Australia being a nation. Has anybody given a thought to Australia being balkanised, with Tasmania the Montenegro and the Northern Territory Kosovo?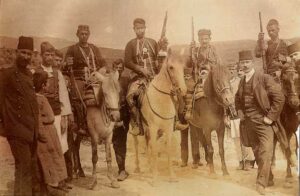 Been there, chaps! As we headed towards the Albanian border a couple of years ago, the driver turned to me and said: "Have you got a gun?"
Having heightened the level of anxiety to a feverish level for political reasons, what will be the nationally agreed acceptable Virus levels to allow all borders to re-open, and moreover New Zealand? Elimination – that is, insisting on zero cases before opening borders is political nonsense, even in the face of there being no vaccine. Restlessness in the community increasingly will only require a minor incident before the restlessness and restrictions spills out onto the streets with the targets, the perceived virus spreaders.
Thus, agreement over what level of infection constitutes "suppression" is a priority. Once that is agreed then appropriate resources can be assigned so that Australia (and hopefully New Zealand) has one system of public health to maintain that suppression across Australia and New Zealand.
Once this relationship is tested at a government level then expansion of the initiative can be offered to other South Pacific countries. It is important in opening up trading and tourist links. As a former President of the Australasian (Australian and New Zealand) Faculty of Public Health Medicine, who advocated closer links with Pacific nations over 20 year ago working with the then Minister for Development Cooperation and Pacific Island Affairs Gordon Bilney, I feel reasonably assured of my credentials to offer this suggestion.
As the historian Humphrey McQueen has written: "In 1915 an external menace had driven Australians together; by 1919, an internal danger revealed yet again how easy it was for Australians to stand apart. If national unity involved loyalty to the Commonwealth as an administrative machine, the Pandemic showed how little of it there was."
McQueen is somewhat harsh on Australia since New Zealand suffered more because of the laxness of its quarantine arrangements compared to those mandated by each of the Australian States. However, the pandemic varied widely. Tasmania did not have one recorded case. Yet one major consequence was the establishment of the Department of Health in 1922 and the assumption by the Commonwealth of the quarantine power, which had lain fallow in the Constitution.
In 1936, the National Health & Medical Research Council was set up so the Chief Medical Officer had a public health forum. Early on they were faced with the 1937 polio epidemic. "The prevalence of the disease in Victoria caused concern in other States, particularly New South Wales and South Australia. Up to twenty crossings into NSW were patrolled by police. Special police were stationed at railway stations, aerodromes, bridges over the Murray River and at the wharves in Sydney to control the possibility of the infection being spread from Victoria to New South Wales. Vehicles were stopped and checked." 
Sound familiar?
Mouse Whisper
I have always wonderd why they use the word "shrewd" to define the astute mouse, rather than just say moused mouse. I have always thought of these vagabonds sleeping or digging tunnels under hedges as our country cousins. Apparently not, even though they are characterised as "shrewd". I find that us mice are closer to the Porcupine family than to the Shrews.
Just as well I have made that point. Some shrews have salivary poison which they inject when they bite unsuspecting prey. Thus the derivation of "shrew" can be reflected in the Swedish, Danish and Icelandic words for "cut".
While it is a shrewdness of apes, it is a caravan of shrews. As they tunnel, shrews navigate like bats: they emit ultrasonic clicks that reflect back to their ears to create an aural picture of the surroundings up to about a metre away. So the nursery rhyme caravan of three blind mice may be in fact "shrews" – talk about giving a mouse a bad name. We mice would never run up a clock in that way.