I am indebted to Stephen Zifcak and the Menadue blog for this quote:
"If I were a journalist, these and other related developments cumulatively would be causing me very considerable alarm. Recently, in response, the Alliance for Journalists' Freedom has produced a report on the state of press freedom in Australia (Press Freedom in Australia, White Paper, May 2019). It describes the progressive erosion of that freedom. The report argues for the enactment of a Media Freedom Act. The purpose of the Act would be to enshrine the principle of press freedom in law.
 The Act would recognise the fundamental importance of national security and the protection of the Commonwealth's intelligence and law enforcement activity while providing for the fundamental right of journalists to investigate and report on government corruption, surveillance and misconduct in public office. The report's recommendations are not without legal difficulties. Nevertheless, it provides a sound starting point for a debate that goes to the heart of the Australian democracy."
I would have thought that this is a call for the media in the jargon of today to weaponise itself. The head of this Alliance is Peter Greste, and as the face of the caring yet resolute person, there is none better.
The Alliance has a Chief Executive Officer who has been recently appointed. Olivia Pirie-Williams has a record as an activist and her poems reflect her deep affection for our planet. Her first target in January this year was the release of the two Burmese journalists employed by Reuters, Wa Lone and Kyaw Soe Oo. They were released from prison in May.
The Alliance seems to have powerful friends and as such should consider running candidates at the next federal elections, targeting electorates in South Australia, Victoria and New South Wales. They are the potential spine of a centrist party, where the various freedoms of speech and association are protected; and where the enemy is defined as the trump-sucking, authoritarian, rent-seeking mercantilist.
The problem with the Independent is that they have no future. They can stay around a long time like Andrew Wilkie, but unless the seat is turned into a dynastic satrap as the Katter family has made Kennedy, he will eventually become a footnote in history, a nameplate on a wall in the Royal Hobart hospital.
The way the seat of Indi has been "transferred" indicates that succession planning for Independents is possible and what has been done in Indi may be a blue print. Catherine McGowan may be the centrist required for setting up such a party.
In the end the problem is that Independents are generally rounded up. The least line of surrender coupled with seduction of the perks of office means joining the party most likely to retain the electorate, thus goes the independent back into the authoritarian fold. South Australia like Tasmania has a history of independent thought, but who remembers Steele Hall – and his legacy? Even NSW – but who remembers Ted Mack?
From my experience of journalists and politicians, their personalities are complementary – they like to tell people what to do. Press secretaries in politicians' offices generally come from the fourth estate in a revolving door. Some go further, as Deakin, Curtin and maybe Abbott have done federally and Carr and Rann at State level.
Therefore the Alliance has the opportunity to form a centrist party, provide an umbrella for the current Independents and target vulnerable seats in the cities – and you never know. Greste has the personality honed by mental if not physical agony, where the right wing trolls would try and destroy, but I am sure he would have studied the Trumpian playbook on John McCain's reputation.
A perfect time to review defence capital expenditure (Capex) 
Neil Baird comments …
With the elimination of Chris Pyne, Australia is presented with an excellent opportunity to make a comprehensive review of our defence priorities. Pyne's apparently more realistic successor, Senator Linda Reynolds, should grasp that opportunity.
In real terms, all the major Navy and the Air Force Capex projects have barely started and, in many cases, are decades away from completion. They could sensibly and relatively economically be paused, if not cancelled, while Australia takes a breather and re-thinks our requirements, priorities and most importantly, what we can afford.
Many of the ship, submarine, aircraft and weapon system purchases are scheduled so far into the future to be almost certainly obsolete long before their delivery date. They will undoubtedly cost a not inconsiderable $200 billion or more and be delivered years later than the already ridiculous 30 years that have been signed off by then Minister Pyne, his generals, admirals, senior bureaucrats and their American advisers.
Too many of the projects were ill-conceived for reasons more related to South Australian than National warfare. Minister Pyne may well have been a great representative of South Australia but he was wasteful of national taxpayer funds during his parliamentary career. Now, since he abandoned Parliament, apparently thinking that the Coalition Government was "a sinking ship", he is seeking a new career as a defence industry lobbyist. That will only add insult to severe fiscal and defence readiness injury. Thus, the current orders for submarines and F35 aircraft, among others, could well be stayed if not totally scrubbed.
The nature of modern warfare and its weapon systems is changing dramatically and rapidly. The Americans are spending vast sums of money on unmanned systems for land, sea and air warfare. What Australia could learn from the Americans is more about unmanned technology, as Israel is doing; Australia should be rapidly developing its own. For example, the Boeing Aircraft Corp is developing an unmanned submarine that could well be appropriate for the shallow seas to our north. The Americans are also very advanced with the development of unmanned aircraft, including helicopters.
China has openly declared that America and Japan are its biggest worry and is continuing to battle with them. China has examined American weaknesses and is developing comparatively economical weaponry to exploit them. Ironically, the platforms for some of their best fast assault boats capable of launching long-range hypersonic cruise missiles were designed in Sydney. The Chinese (PLA) Navy has more than 100 of these vessels each carrying eight missiles. Their role is to "take out" American nuclear aircraft carriers.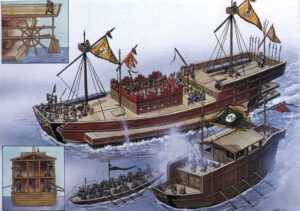 By contrast, the Royal Australian Navy has none.
The Australian "Defence establishment" suffers from a considerable cultural cringe. For instance, it seems to believe that Australian designs and innovation are generally worthless. Some unkindly suggest the acquisition of frequent flyer points influences Defence purchasing decisions – but surely not!
Nevertheless much of the Defence Capex is invariably purchased offshore. It is then, too often, married incompatibly to being constructed locally. It is no wonder that local shipbuilders, except for the inefficient government-owned ASC, shun dealing with the Australian government, despite the local connection with the abovementioned Chinese missile boats.
This point is worth reiteration, because it is usually forgotten by Government. Australia is a world leader in the design and construction of very effective and efficient fast craft, including large and small patrol assault boats and fast logistics support ships.
While they had little choice, China has taken a practical "clean sheet" approach to the choices of weaponry and doctrine. Australia should follow their example, as it has its own unique cultural and geographic advantages and disadvantages, rather than blindly be following the USA and other ostensible allies. In the end Australia may be very much on its own. After all, who would USA side with if Japan were to go mad again and attack us? Japan has done it before. As far as trade is concerned, it could be argued that Japan is far more important to America than Australia is. We should prepare for all contingencies.
We could learn a lot from a closer study of China's defence plans and practices. Its Maritime Militia should inspire Australia to look at this inexpensive option for our fishing and offshore service fleets as well as state government owned patrol boats. Unlike China, Australia has virtually no Merchant Navy and the few domestic cargo vessels Australia does have could be much more effectively integrated. The CFMMEU, of which the Maritime Union of Australia is a small but important component, should be eliminated or drastically reformed. That is the only way that local shipowners might be encouraged to invest in coastal cargo shipping which is imperative for defence.
Australia should also be very carefully re-considering our aversion to nuclear power and weaponry, but nevertheless should be developing a substantial cadre of nuclear engineers and other experts.
Australia constructs no diesel engines. As most warships, submarines, tanks and other land vehicles are diesel powered, Australia should be developing the capacity to build a wide range of them here. There is an existing global system for building diesel engines under licence to leading manufacturers. Australia should involve itself in that system as soon as possible.
Similarly, Australia refines almost no diesel and jet fuel in Australia. Most of our diesel is imported from Singapore. Australia has tiny reserves and should be encouraging industry to develop at least one diesel and jet fuel refinery in each state plus a couple more in the north.
China is also constructing much longer-range fighter-bombers than their American equivalents. They are also being fitted with long-range hypersonic cruise missiles to further extend their effectiveness. The cost of all these is dramatically less than for their American counterparts.
The effectiveness of the Russian Buk missiles recently used to down the Malaysian Airlines aircraft over the Ukraine should be heeded, despite the tragic connotation to many. Such truck-mounted weapons could be spread all round our northern coastline. They would be much cheaper to position than using ships or aircraft.
There is so much that we could do better, more logically and more economically. We should remove the focus on welfare from defence planning. The favouritism for South Australia has to go. If something can be built better in that state than elsewhere, fine, but otherwise, it should be built where Australia can obtain the best deal, not to provide jobs for redundant car workers. A fundamental thus should be that the review be a truly national project and not one that favours any one geographic region.
With the re-election of the Scott Morrison government, now is the perfect time to re-think our defence priorities. However let us "leaven" the defence establishment "experts", its generals, admirals, air marshals and bureaucrats seasoned by academics with some practical business people, among them ship builders, naval architects, aircraft manufacturers, electronics experts, petroleum refiners.
Otherwise, Australia is doomed to repeat past mistakes. The Defence Department decision-making will continue to be slow and an ineffective, expensive millstone around our national neck. Our current purchases will inevitably be delivered so late that much of the equipment will be obsolete before it sees service. Senator Reynolds, as a senior Army Reserve officer, should be aware of the many defects of the current Defence Capex arrangements. It is up to her to ring the changes.
Neil Baird PhD is non-executive Chairman of Baird Maritime, a leading global maritime trade publisher. Neil has expert knowledge on fatal ferry accidents, their causes and how to prevent them. He is a former chairman of the World Ocean Council and the Australian Marine Environment Protection Association; a director of the Australian Shipbuilders Association; a member of the Domestic Ferry Safety Committee of INTERFERRY, the international association of ferry owners; and co-convenor of that organisation's FerrySafe programme, sponsored by the Lloyd's Register Foundation.
The Christie syndrome
Some may think Winston Churchill was an undischarged maverick. However, he recognised one principle of politics, for whatever else he did, he could be forgiven.
He refused to appease the tyrant.
He refused to appease Hitler. He realised that you cannot appease tyrants – especially those so self-absorbed they believe in their own infallibility. The only outcome was unconditional surrender, which Hitler helped by committing suicide. Whatever Churchill had done before in his long public and chequered career could be forgiven, given his resoluteness to stand up to Hitler. I am sure that he had all the pressure to make peace with Hitler, especially when the other appeared to have the upper hand.
Chris Christie was the hapless Republican Governor of New Jersey, who urged his way into heading the Trump transitional team. As he admits "He felt he could stay on the sidelines or support Trump, gain a seat at the table, and improve Trump's behaviour". Wrong – under the chuck wagon!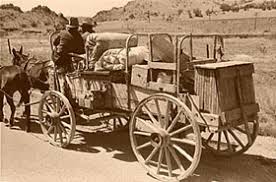 This situation has been repeated: appeasement – effusive praise – abusive humiliation – under the chuck wagon.
Theresa May tried to appease – dismissed.
Sir Keith Darroch trying to smooth the Trump visit to meet the Queen – a very stupid guy.
The British government has quite a record of cuddling up to dictators. For instance, Mussolini was given the Knight Grand Cross of the Order of the Bath in 1923 from King George V and, more recently, the Romanian dictator Nicolae Ceaucescu got a gong.
So much for appeasement. But the saving grace, which probably burns within the Trump brain was he was not accorded a peerage on his recent trip, or at least an Order of the Garter, given his self-confessed love of women.
Fast forward to Boris Johnson. He is already a Halifax rather than the Winston Churchill he blusters to be. He will be tossed aside unless he does exactly what Trump wants him to do – apparently destruction of the European Union with his peculiar enhancement of the Putin connection. My only parenthetic comment is that I hope to see this skein of history seared in our collective memory when all is revealed.
However, Boris first has to be crowned.
But irrespective of this outcome the British Isles are now held hostage to the Trump manipulations. Appease all you like, I fear that to get anywhere with the special relationship is to make him the Duke of Queens and betroth his son, Barron (the name says it all) to one of the junior royals in good ol' mediaeval splendour in a new Trump Tower Cathedral opposite Buck House. Now that would be a deal.
However, seriously, just as with the Nobel Prize speculation which took off with help of Trumps' publicity machine, wait for the quest for imperial decoration.
Meanwhile, Australia dangles on a thread of aluminum.
Mouse Whisper
Be careful if you approach a door in Portugal and someone says for you to push. That sound in Portuguese means that you actually should pull open the door. However, when you see the word, most of us would have difficulty recognising it as "push" – "puxe".
On the other hand "quando empurra vem empurrar" – when "push comes to shove" – the Portuguese use the same word for each.
After all, the Portuguese very early gave us what should be our watchword: "Abre olhos!" Open your eyes!
The West Australians know it well as the Abrolhos.