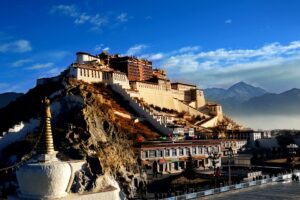 If Australia is the hermit kingdom, what does that make the Lodge in Canberra?  The Potala?  It is not particularly helpful for two of the most powerful politicians to lock themselves away. Perhaps if they were creative geniuses such a juxtaposition may provide positive outcomes; but in the end, with men without such a spark, Australia ends up with a scene of reinforcement of similar attitudes and behaviour – an integral loop brewed around eggs and bacon and lox and cream cheese. A daily diet of fuelled fossils and property developers complete a depressing taste sensation of these eremites.
It is an ironic tableau given the Prime Ministerial shift in stance on the national lockdown.
Cameron Stewart made a shrewd observation on the Insiders program on 20 August to the effect that much would be revealed with Victoria's ability to get the number of COVID-19 cases under control. The outbreak in the Albanian community in the Shepparton area, which is linked to the Caroline Springs cases, reflects the infectivity of the Delta Variant and the ease with which the virus spreads through families and the various workplaces. Unlike NSW the numbers were "grumbling along" in Victoria – until recently. There is doubt that the Victorian government wants the number lower. Nevertheless, with a lockdown, the numbers were initially contained – with the fear that with any loosening of restrictions the situation would mimic that of Sydney.
If Victoria had forced the daily case numbers down, even if not to zero, then Australia – except for NSW – would have the prospect of emerging from lockdown. NSW is still left with its population in some Berejiklian limbo, supported by an isolated NSW Prime Minister and a Victorian-based Treasurer, being slowly braised on the tip of Morton's Fork.
The dilemma is that Australia can then be unlocked, except for NSW – the pariah State surrounding the equivalent of wartime Switzerland, called the Australian Capital Territory, providing succour to the war-fatigued refugees from the NSW War Zone, now garrisoned by the Delta Variant.
NSW inhabitants will be seeking refugee status, waving vaccination papers at the border seeking access to a COVID-19 free State. Its health system has collapsed under the load of COVID cases, with everybody wanting their elective procedures to be undertaken interstate because of the compromised status of each of the major NSW hospitals and their depletion of staff.
When anybody is used to being able to more or less control their activities, mostly by using devious tactics laced with lies, the Virus does not buy any of that. This is being shown by politicians hiding away, emerging only for controlled appearances with the media, at best having fragmentary knowledge of health to spread political half-truths. Underneath, the only Federal government strategy is wishing that the Virus would go away – and given his Pentecostal beliefs, the Prime Minister no doubt prays that "Jesus will directly intervene."
If you want to stop the spread, you have to stop the vectors – people moving around in a disordered fashion (Brownian movement) – for at least two weeks. That is not going to happen in NSW – and, as has been proved elsewhere, vaccination helps, but achieving even 75 per cent is a challenge, not only because of the anti-vaxxers, but also  the unvaccinated  young who are spreaders.
A few weeks ago I set out a plan and inter alia suggested that as school was one place where you can capture the cohort, vaccination be provided at age 12. Vaccination may have to occur at an even younger age. However, that debate has yet to be had, as this Prime Minister's mental energy is consumed in wedging poor hapless Albo.  Really, is that what governing Australia has been reduced to?
The point is, will Australia open up with NSW locked out? I am sure the other States are sick of Berejiklian and that NSW cabal called the Prime Minister's office. A Treasurer held hostage because, in the end, plaintively he cries from the overgrown Lodge tennis court, a metaphor for Australia: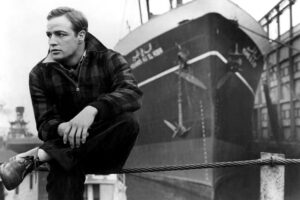 "You don't understand! I coulda' had class. I coulda' been a contender. I could've been somebody. Instead of a bum, which is what I am – let's face it."
Maybe he will, because Cameron Stewart has proved prescient. Andrews has not got the Victorian State's daily average down to 10 cases a day. As the week has progressed the attainment of Andrews' goal seems unlikely to occur. Andrews is now not a counterpoint for NSW's abject failure. Andrews now needs to recalibrate without seeming to become another Berekjiklian – the quintessential flailing, failed Premier, being pursued by the hounds of  Queensland and Western Australia. Basking to Baskerville?
Morton's Fork
To-day everyone has to pay the heaviest taxes in our history, but whereas in former times nobody liked paying taxes, now (let us I hope) we willingly do so, for we know that our money is helping: the fight for freedom. But this willing spirit was not shown in the reign of Henry VII, whose method of taxation produced a dilemma known as "Morton's Fork."
His officers of taxation did not hesitate to exact forced loans from people of property. They acted in accordance with the theory that if a man lived economically he could not have failed to have saved money, and was, therefore, in a position to make his Sovereign a handsome contribution.  
Likewise, if he lived extravagantly he evidently possessed means, and was also in a position to assist his King. No wonder we inherited a dislike for taxation!
Most revolutions have originated from the excessive taxation of the common people, such as the American Revolution, which was fought to escape English taxes, and the French Revolution to end the crushing impositions of the ruling classes.
This rather quaint letter the Sydney Morning Herald published in wartime 1940 almost irrelevantly invoked the concept of Morton's Fork. Here then there was no hint of the dilemma which Morton wilfully created when hunting for extra revenue for Henry VII, after he had come to the throne following the energy sapping War of the Roses where Morton had played an important role.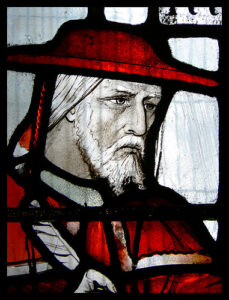 Although he was a Dorset man by birth, Morton had hitched himself to the Lancastrian cause, and survived during Yorkist imprisonment with his head still intact on his torso. Between being Bishop of Ely and Cardinal Morton, Archbishop of Canterbury, he did have a stint in Tower of London – more a Morton roller-coaster than a fork. Moreover, Morton was always close to the Church, even though he first appears as the principal of Peckwater Inn, which had been given to an Augustine Priory several centuries before. It later became the site of Christ Church Oxford, but publican to priest gives Morton a special cachet.
Berejiklian is facing her own version of Morton's Fork if she "lets it rip" and dismantles the lockdown; in all probability the State will collapse, as already clearly exemplified by a health system under extreme stress and NSW would attain complete pariah status within the Federation. If she intensifies the lockdown, then she is a form of Armenian toast with her Liberal Party backers, in a way never seen before by those unaffected in her Statewide constituency.  If they cannot protest in the streets, NSW voters have that alternative in 2023, unless there is revolt and cries for secession from the unaffected parts of the State well before that time.
There has already been the Tweed Heads Secessionist Movement, and what should have occurred at Federation, with all NSW south of the Murrumbidgee River being ceded to Victoria, may emerge as a local sentiment.
Then she would have to put a complete lockdown on the affected areas, allowing for no movement out for at least four weeks. Vaccination – who knows – may be her "opium of the people". Let us face it, already we have evidence from elsewhere of the short-term effectiveness of the vaccines; but we have no plan to bolster up the very satisfactory take up to date, to include boosters even though Australia is still a long way from Shangri-La.
The World is based on getting your assumptions right
Covid-19 has exposed Australia's economy for what it is.
We have a large, clean land and good weather. We dig dirt out of the ground which we sell as iron ore to China, which turns it into steel to build often vacant apartment blocks to pump GDP growth. We dig fossilised trees out of the ground which we also sell to China as coal to make that steel, and to burn in Japan for electricity while their nuclear reactors slowly get back online after Fukushima.
We sell immigration dressed up as education, mainly to China, which is now Australia's third largest "export" market at $32 billion per annum – which is now halted. We are completely dependent on China which is now in a cold war with the US, possibly turning hot – where over one third of all merchandise exports go."
So where to from here?
Technology and the elaborate transformation of our raw materials into sophisticated products with higher margins and a greater global market is the answer.
The fastest way to get there is to do everything we can to educate the nation with higher skills.
I would be paying people to go to university or TAFE in the right areas instead of sitting around in zombie companies on Job Keeper, use the spare capacity from the drop in international students to educate our own citizens and dramatically ramp up the sophistication and skills base taught at TAFE to make it a world class trade school.
My first assumption is this writer is not particularly friendly to the Morrison Government. However, like all assumptions, I could be wrong.
He is a prolific Twitter user, often commenting on subjects outside his areas of expertise, including the Sydney lockout laws, COVID-19, Politics of the United States, Donald Trump, Economic policy and many others. This has resulted in criticism from various circles including investors, who strongly suggest he should spend more energy growing a profitable company instead of constantly posting on social media.
This comment is inserted at the base of his Wikipedia biography, and my assumption is that the subject of the criticism did not insert that excerpt.
Again, I may be wrong.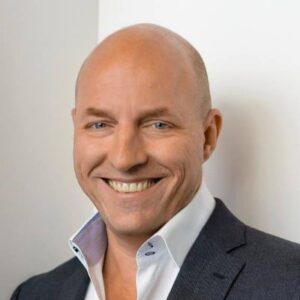 The subject is Matt Barrie, self-described entrepreneur and IT expert. He has inserted himself into the "Doherty Model" debate with a very long criticism of the Doherty Institute's modelling. He challenges the underlying assumptions of the model, and his criticism is peppered with annotations such as "garbage".  I assume that he is calling into question the veracity of the Doherty model.
Parenthetically, when such a report as the Doherty one is commissioned and one can assume when the Government has predetermined the outcome, it politicises the findings and hence any recommendations in the Report. Here is the further parenthetic assumption that the Morrison government is following its normal pathway of creating a scapegoat, in this case in the form of Professor Lewin, if the whole Report goes "pear-shaped", is discredited joining the $8m COVID-19 app which detected as it did only 17 cases – on the policy scrap heap..
It is part of my assumptions that the Government, which has made a number of appalling decisions, including prematurely congratulating the NSW government on successfully "quashing" the viral spread, has yet to learn.
The concern I have is how any of the models of the outcome of this Virus have factored in its transmissibility by those vaccinated, and the effect of the virus becoming endemic in children. The community has tolerated children as spreaders of that other coronavirus – the common cold – with its seasonal fluctuation. There is no vaccine, but we live with it because it is so mild in comparison with other infections and people are not hospitalised.
I am making the assumption that the AZ vaccine will be phased out as the mRNA vaccines, with their improved methods of production including the ability to be modified,  become the vaccines of choice. In itself this will present the Australian government with a number of problems in setting the policy agenda, including the substitution process, having invested so heavily in the AZ vaccine.
However, the assumption can be made that the shortages of vaccines will pass, and therefore the debate about whether Australia has booster doses or whether we help the disadvantaged countries achieve optimal vaccination also will fade as an issue.
Nevertheless, there remains the unanswered question of if, and when, boosters are required, and how young one needs to be to receive the first vaccine injection. Still questions that need to be answered, I assume.
Needless to say, it is poor form when asked to reveal the change in the modelling, Professor Lewin says she cannot. The assumption may be made that she has something to hide. The Doherty modellers should be asked to explain their model in front of their peers – publicly.
Whether he is right or wrong, Matt Barrie shows how debatable some of the assumptions underlying the report are, and therefore we do have a number of existing media forums where this can be debated, providing that the Chair of any such debate is knowledgeable and talented enough to lead the debate into objective territory. But that again is an assumption in many respects.
Hey Gladys. Where're You Going This Weekend?
This is a story for you, Gladys.
There is a family we know in Tasmania.
They wanted to go on a holiday to Kakadu, but first they needed to visit relatives in Adelaide.
They boarded the Spirit of Tasmania with their car and were able to drive across Victoria and then stay in Adelaide with their relatives before flying to Darwin, where they rented a camper van and went to Kakadu, whence we received a text to say they were enjoying themselves. Very good people, and really good for them, not only to see their relatives in Adelaide but also to have a holiday in the Tropics during Tasmania's chilly winter.
Then they drove their rented camper van from Darwin to Adelaide and then went home the way they had gone, in their own car.
What is that about lockdowns here? None.
The point is that the rest of Australia, especially if the smouldering Victorian outbreak is controlled, is leading a normal life, albeit a bit more hygienically than before.
A long time ago we booked a flight to Broome, having already booked on a cruise along the Kimberley coast, which would have also enabled us to go to Tiwi country, ending in Darwin. We anticipated the cancellation (which ultimately occurred) by flying to Broome early so that we could change to an alternative plan of driving to Darwin.  Having been to the Kimberley and the Northern Territory multiple times over the years we  knew what remained on our tourist agenda. However, along came the limo driver and the Berejiklian response, which has left the State locked down, with no demonstrable way of anything changing before the end of the year – if then.
Of course, none of the above  was possible for us, because of the Berejiklian stuff up. Nor any ability to go to Tasmania, nor to see our family in Melbourne.
I fail to see this adulation for the NSW Premier opening us all up for a picnic in the park or Dr Chant teaching us baby steps. Unfortunately, NSW has Berejiklian, who would be seen as an aberration in any other State. She has no strategy except vaccination in the face of the escalation of cases and a stressed health system.
Can I remind her of one thing? During the War, outside Tocumwal, they constructed an airstrip and nearby a 1,000 bed facility for war casualties, effectively taking them out of the firing line. The only way to deal with this crisis is to separate the infected, the virus vectors, until they are no longer vectors. A tent hospital would do it, because although the airstrip at Tocumwal still exists, the tent hospital has long gone and the land restored. The point is that rapidly setting up a fully functioning facility has been shown to be feasible and implementable. And a long way away without being a long way away. The wartime planners understood the apparent paradox and dealt with it accordingly.
Similar sites are available to NSW. What about some of those coastal golf courses in Sydney? Requisition these. Show some guts.
Watch what happens at Wellcamp when you have people with a real record of creating an airport and industrial park, as the Wagner brothers have shown; now given the task of creating a bespoke quarantine facility. In three months that will be operating.
However, you need courage to build such a facility in the face of Morrison the underminer. NSW needs a blueprint; the other States have provided various and the only unfortunate shred Berejiklian has in her policy patchwork is if Victoria has failed to reduce the number of cases. How threadbare can you become!
A Distant Mirror
I remember back in 1978, when I was reconstructing my library, I read a review about this new book titled A Distant Mirror by Barbara Tuchman. I remember sending a note to my friend in America asking her to buy me a copy, such were the times then in getting new American books. She bought a handcut first edition, which beautifully encased the views of one of the most influential historian of the 20th century, Barbara Tuchman.
The Distant Mirror metaphor drew attention to the parallels in the phenomena extant in both the 14th and 20th centuries.  On the surface there is Voltaire's interjection of "history never repeating itself, man does" which may seem relevant, but where does it take one?
Back to this very extensive narrative of the 14th century.
Tuchman noted that there was a tendency of historians to skirt the 14th century, perhaps because of the disastrous consequences of the Black Death plague 1348-1350 "which killed an estimated one-third of the population living between India and Iceland." She felt this a difficult age for historians as it was an interruption in the story of human progress.
Even now, over 30 years since her death, her thoughtful analysis is worth reading.
In contrast, read the airy twitter post from the anachronistic Alexander Downer, having got an exemption to travel to France no less. Downer is chortling on about how lovely France is at this time of the year in summer – away from the Australian Oubliette – no lockdowns; just a France with 17,590 cases recorded yesterday and a "trivial" 74 deaths.
Reminiscent of Pope Clement VI during the stint in France away from that infested place called Rome, the papacy lodged in the south of France at Avignon at the height of the Black Death.  He was ordered by his doctor to sit between two fires in the papal apartments – during the summer. Rather than avoiding the miasma, the fire discouraged the fleas, the vectors of the Yersinia pestis bacillus. Also, the Pope had the added benefit of his doctor insisting on him being socially isolated, despite the Pope losing a third of his cardinals, most of whom were some relation in some shape or form to him anyway.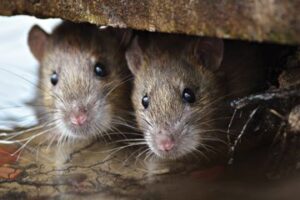 Better than lockdown, milord! Especially when you have no cardinals to worry about.
Now this is Freedom (Thanks to The Boston Globe)
What we are missing by having the lockdown.
"For legions of island residents and visitors, traveling to and from Martha's Vineyard and Nantucket has always been a bit of a headache."
"But this summer, the ordeal of snatching a coveted reservation on heavy travel days, and navigating the maze of buses, cars, and general commotion at the terminals has gone to migraine level, fuelling a season of discontent on the islands and mainland alike."
"A fresh wave of tourists, along with an influx of new full-time island residents fleeing COVID, have packed ferries with thousands more cars, requiring travellers to book reservations weeks in advance for peak times."
Mouse Whisper
The reward for reaching a record number of COVID cases in a single day – we can have a picnic outside – le déjeuner sur l'herbe or,
emulating Tom Lehrer's picnic in the park:
"All the world seems in tune
On a spring afternoon
When we're poisoning pigeons in the park
…or a squirrel or two…"
Lots of ideas. Time for me to get some fresh air.
By the way, Is Tom Lehrer still alive?