A weeping blackness
But           
Refusal to enshroud
A memory
In a haze
         Of
What you were to do
                           Yet what would you be
                                             As man
                                                      Of seventy-two
                                             You when the flames of youth
                                                      Have died
                                             How promising can a man
                                                      Of seventy-two
                                                               Superannuated
                                             With a watch
                                                      A gold watch
                                             A great gold watch which ticks
                                             And tells that time is time
Who grieves
         For your greatness
         For your back
         Which now relieved
         Stands straight
For mourners lift
         Their candles high
For who knows you
         Who knows
The emptiness of the tomb
For who but you
         Can deride
The greatness that might have been
         For you – at seventy-two
John Fitzgerald Kennedy was 46 years old when he was assassinated. He would have been 103 this year.
It was my tribute, the tribute of 24 year old about to graduate as a doctor, still raw; still disbelieving that this man who could have inspired our generation was dead – assassinated. My first reaction was that it was some mad right-wing Southern racist.
Kennedy was a courageous thoughtful man inured to disability. However, there he was – distant but resonant to the young idealist. Staring down the Russians, learning from the ill-advised Bay of Pigs, and probably about to dump the Texan anachronism from the Vice-President position for someone who would face not only the massive change in American society but understand the nuances of post-colonial Asia.
How he would have handled the Vietnam conflict would have been instructive, because the cancerous growth of American exceptionalism – as culminating in this present Trumpian farce – may never have happened.
How different a time it was when Kennedy recommended appointments to the Supreme Court based on talent not ideology – both swiftly ratified. One was Abe Goldberg, the eminent jurist with his opposition to capital punishment that led to its long moratorium in America; the other was Byron White who, despite his strong Democratic party links, became the "swing" vote until his retirement in 1993. Funny how good sense and rational thought have flown away from Pennsylvania Avenue.
Strange when I re-read this poem after many years, that I picked the age of 72. Trump is 74 this week. Only time is ticking for him. 
The "Free-City State" of Hong Kong
Nowhere is that sense of selective self-righteousness more apparent than the extreme sensitivity in Beijing towards Australia's criticism of China's behaviour in the South China Sea. There is strong public support for the official view that China's claim to historic territorial rights is totally justified, along with indignation that this could be even questioned.
Foreign Minister Julie Bishop's statement about the need to respect the ruling of the International Court of Arbitration in The Hague last July as binding and final is regarded as particularly egregious.
Jennifer Hewett was travelling in China this month as a guest of the Chinese government.
I note that it is the same Jennifer Hewett who wrote that piece in October 2016 who referred last Friday in the Australian Financial Review to the people's republic of Victoria.
This sly comment in an otherwise unremarkable piece of journalism stood out, because amid reasoned argument there was no justification for the statement.
"The people's republic of Victoria" is just the same as a label of "Junket journalism" pinned to a journalist called Jennifer when discussing her guest experience in China at their expense.
After all, the paper she writes for has been prepared to the take Chinese Government money for China Watch – a propaganda instrument of that Government. Nevertheless, some of the articles are interesting when stripped of their cocô de touro covering.
Hong Kong is due to be returned to China in 2047. The Chinese Government has accelerated the process. The Chinese government doles out the rope so that the dissidents can protest for a time. Once the government has had time to assure itself that it has identified all the ringleaders, then it will move in, and use its overwhelming force to quell the dissent. At the same time, the ringleaders will be targeted so that unlike Mao, these dissidents cannot set up a guerrilla force.
The dissidents have done a very good job up to this point in harassment, but a guerrilla movement needs strong leadership to resist the inevitable imprisonment.
The aim now of the Chinese government is to arrest all of them with or without murdering some of them. Once imprisoned, then choose the instrument of torture.
In the face of this, the options for the dissidents are: be a political penitent; melt into the background; leave Hong Kong or fight on to an irrelevant death or remembered martyrdom. After all, Tiananmen Square provides the blueprint.
First, the Chinese Government clears the streets of the dissidents. There will be little forewarning before the invasion. Big business can pull down the shades and high up in their skyscrapers the noise of rioters being killed can be drowned by Vivaldi being piped through the system.
Horse racing can still proceed so we Australians can be reassured that nothing untoward has happened. You can still see Hong Kong on the TV racing channel.
However I shall concentrate on those images of empty streets bristling with of the People's Armed Forces on street corners – men who do not speak the local Cantonese. It is the Hong Kong oxymoron for all those foreign journalists to digest searching for a catchy 32-second "grab"; an empty street full of men with guns and tear gas and heavy metal.
It is a small step for the legislature to meet in secret, not in accord with the agreement with the British – no negative votes now.
The transition is complete. The dissidents are somewhere in China, far from our eyes. The Hong Kong legislature now reborn becomes a sheet of red with applauding figurines
With time everybody in Hong Kong is encouraged to develop a convenient amnesia to what has gone on. The dissidents never existed. Business as usual nods in agreement. Eyes are averted not to see evidence of more People's Armed Forces on street corners – men who do not speak the local Cantonese.
All the trappings of the legislative process agreed with the British may be maintained with Carrie Lam, but she will pass and eventually the fiction will fade away – and Hong Kong will now be "One China – One System".
The Chinese Government seems to have a tricky decision about maintaining a Hong Kong with an open trade policy, but now under a Chinese rule of law. Given the mainland experience of an increasingly intrusive government, a Hong Kong shorn of the pretence of democracy has to reassure Europeans that the remnants of colonialism do provide a safe enclave for business. If the judicial system completely loses its independence, then business only belongs to the Chinese government and its concessional treatment of us Guizi.
Anyway, as one reliable source said, China always takes a long view and there is already a visible transition of importance from Hong Kong to Shanghai.
Given how the Chinese Government is playing Australia on a break, what is our attitude to all the potential Hong Kong refugees; and do you not think that the Chinese will test Australia out further in the Government's nascent "White Australia" policy?
This whole business is complicated by the 350,000 Hong Kongers who have British Overseas National passports. These allow for one year's access without the need for a visa; more ominously another 2.5 million are eligible but have let their passports lapse. Given how immigration-averse Boris' government is, one can rest assure that the Brits will start putting pressure on both us and Canada to share the "pain".
You know old boy, the Commonwealth and all that. Watch this space.
However, clinging to Mike and Donald may not be the best solution either. Perhaps we should adopt a modified Belt and Braces policy, making sure we do not rely totally on China – but something has to hold our trousers up. At present it is a lovely rusted ferric belt.
Maybe a more self-reliant by ourselves with a little help from who?
It is time for some lateral thinking, because the name
"China" keeps popping up as the answer.
After all, due to the strength of our public health response Australia has a comparative health advantage over those countries that have not recognised that the Virus breeds and feeds on Chaos.
Turning this public health advantage into an economic advantage is not helped if Australia prioritises frippery, turning this country into a circus fuelled by a shallow media and even shallower politicians.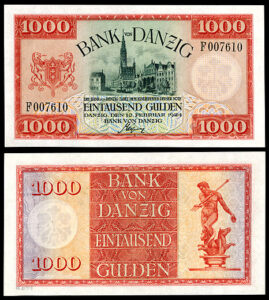 As for Hong Kong, remember 100 years ago there was another city-state dependent on Great Britain for control over its foreign relations. This state lasted, until its invasion by Germany in 1939, for nearly 20 years – the Free City of Danzig.
Does anybody remember Danzig now?
In the meantime, what will Jennifer say?
Muscular Judaism
Some years ago when Magnetic Resonance Imaging (MRI) was a new modality I had been able, despite some government opposition, to facilitate its use attracting a Medicare benefit for the patient, I received a phone call from some guy who said he represented an Israeli technology firm. He was interested in selling MRI equipment, and he mentioned that his firm was interested in the low Tesla end of the MRI equipment spectrum. However, he wondered whether he could meet me when I was in Melbourne.
I agreed and was somewhat surprised by the address as it was essentially a residential suburb where I once owned a property.
Nevertheless the address where we were to meet was in North Fitzroy. As I anticipated, I arrived at a rather nondescript brick villa. One of the first things I noted was that all the windows were barred and the blinds were drawn. As I walked up to the front door, the light above the door winked at me.
I remember being ushered into a tiled floor entrance where a small flight of stairs led to an open living area, where three other men were lounging around. My hosts were all of medium height, with cropped hair, and what struck me was how supremely fit they appeared. They were all dressed in expensive casual attire but despite the seeming relaxed informality, the atmosphere in the room was far from that.
I remember being introduced, but names meant nothing and probably when I thought about it later, the names were likely manufactured. The only item in the room that sticks in my memory was a model of an El Al airliner, but the room had comfortable chairs where I was invited to sit, and offered coffee or tea. I chose coffee. It was instant. I hate instant.
The problem was that suddenly I did not know why I was here. Everybody spoke perfect yet accented English. The discussion started about the MRI technology and the fact that in this area Israel had developed a great number of interesting products. However, the discussion increasingly became general.
I felt trapped – there was an unspoken menace in the air. It was obvious that the MRI was the bait. All of them were very courteous and amiable. I really did not know what this encounter was about. I generally tend to deviate from the script and play with words in meetings. Not this morning – I have never stuck more carefully to the "script" and measured my replies than I did during that hour. I had never felt under such scrutiny – random seemingly innocuous questions kept coming in this seemingly friendly fashion from each of them. Their seating meant that I had to shift round to answer; I was not always facing in the same direction because of the way they had dispersed themselves.
I still had no idea what this was all about. They were searching me for some information, but what? At the end of our hour, they all got up and said how good it had been to meet me, and they would be touch.
When I was outside, I had this immense sense of relief.
I did not look back. I never tried to find the house again. Presumably they got what they wanted or thought that they had wasted an hour, because I never heard from them again. Laughingly, I related that I had had morning coffee with Mossad. Nobody smiled.
Some years later, I did go to Jerusalem when Yitzhak Rabin was Prime Minister. It was a time that one could jump into a taxi in Jerusalem and ten minutes later you were in Bethlehem in Palestine. I am glad I went there at that time, but I did not meet up with anyone who resembled the guys whom I had met in Melbourne. I ventured a question to the Conference Israeli organiser, who was a veteran of the Six Day War. He smiled, patted my arm and changed the subject.
Life with Brian 
When I left the Australian Medical Association one of the presents that I was given was a small olive tree in a pot. In honour of a surgeon with a strong link as I had with the Quality Assurance "industry", I named the tree "Brian".
The tree was potted and languished outside our office for a number of years making very slow progress.
Then when we moved into a new house, the olive tree followed in its wooden stave barrel. However, it still was stunted and had never produced an olive in five years.
Then one day, a delivery van took out the crepe myrtle tree in front of the house. Crepe myrtles are a favoured street tree in inner Sydney. The colour of their flowers are bright and various.
This incident left a hole in the footpath, the house brick wall exposed, and as the house is located on a poorly cambered corner of inner city asphalt which purports to be a road, the wall was vulnerable to a car running into it. At least the trees provided a barrier for the house.
Early one morning, a car ploughed into the wall, and left a Volkswagen car badge as a calling card. The car had reversed from the rubble and was disappearing around the corner by the time we had come down the stairs. Later "mummy" brought her son around to apologise and to offer to pay for the repair of the wall. We accepted the offer, and the wall was duly rebuilt.
Perhaps we reasoned if we planted the olive tree in the street it would provide some protection. It was a sturdy young tree. We planted the tree in the verge outside the front gate with no real expectations. However, released from the confines of the pot, it started to grow – and did it grow.
Over the next few years, it grew until one spring, there appeared the tiny yellow blossom foreshadowing an autumn olive harvest. The amount of olives varied but in a good years there were seven to ten kilograms. The first time we seriously picked olives, the recipe was just too tedious with the frequent changes in water and brine, and complicated by our being at home irregularly as we travelled around Australia and overseas.
So mostly we left others to come and pick them. Being away for considerable times even if we had intended to harvest them often we would come home and find the tree stripped bare. One year our regular taxi driver, John asked if he could harvest them. In return he presented us with a large bottle of olives, which tasted good and made us think again about our direct involvement.
Then there were a couple of lean years but during that time I had been to Cyprus and watched an aged nun in the courtyard of her retreat, splitting the olives and then placing them in brine. It seemed that with the additions of few sprigs of this and that and chunks of lemon that was it – so fiddling around changing the water was unnecessary.
Now in this year of the Virus, the harvest was bountiful. Locked down, she ventured out and returned with pails of green olives. Only the top most branches escaped because (a) she did not want to climb that high up a ladder and (b) for some reason the rake had gone missing.
However, there were more than enough and for those that are interested, the olive were split, stone retained and than placed in clean jars containing a ten per cent brine solution with white vinegar in a ratio of four to one. A couple of lemons were squeezed into each jar.
It is wise to use non-iodised salt, as olives are bitter enough without that bitterness being augmented by iodine. Put a slice of lemon on the top to keep the olives submerged and then a layer olive oil over the top to keep air out. Seal the bottle and wait. Six weeks later we opened the jar – and bingo. They were good, surprisingly – chewy but full of taste going well with the martini, described in an earlier blog.
Now, that we have entered the olive curing industry, and our olive tree is strong and healthy, as Brian too will be remembered, why not put a grove of olive trees down our street? Our local Council is supposed to be Green, and olive is only a shade of green. The local member of Parliament should be enthusiastic. Jamie Parker is a Green; he once was a purveyor of herbal remedies, one with the interesting title of horny goat weed.
Here is a chance to build on a life with Brian – he could initiate a Grove of Brians with our enthusiastic local member transformed into a Master Olivatore rather than just being remembered as a Faunus vendor, who accidently strayed into Macquarie street.
Mea Culpa
Let me admit to fallibility. Last week I was severely critical of the trial being proposed by the Walter & Eliza Hall Institute for Medical Research (WEHI) to give hydroxychloroquine to frontline health workers, I headed the piece with a quote from a recent Lancet article. It was purported to be an observational trial and its results fitted into my thesis – that the proposed WEHI COVID-19 trial would be ineffective, irrelevant and potentially dangerous.
I was influenced by one particular report of people in Manaus being treated for COVID-19 were given the drug and who died. Manaus had 2000 deaths in April from the virus and the numbers over all of Brazil have topped 30,000 despite their President advocating the use of hydroxychloroquine.
Yes – the Lancet article was neat; it played to my bias; I was blind; the Lancet! How could it be wrong? Surely the journal could not repeat the Wakefield fiasco of 1998, which launched this dangerous Wakefield on his anti-vaxing worldwide rampage.
Therefore, I am very sorry that I used the quote, but in apologizing for its use, I still believe in what I have written, rather than what I quoted. I hope the WEHI trial never takes place, and for all of my above reasons. However, I would still be curious to see the protocol and the ethics committee report of this study.
Mouse Whisper
I have always abhorred this tendency when people are are unsure of the colour to say "bluish" or "yellowish" or size "shortish".
Therefore I applaud my relative Bmac in refusing to use the word "hamish".
Now as BMac would know, hame is a two curved wooden padded harness, that forms a collar around the neck of a draft animal. In fact, hame is a yoke – a big yoke. This has to be taken seriously and not referred to as "hamish'' – a bit of a yoke.
Therefore I applaud you again, BMac, for your deletion of "ish" in all your conversation; as long as you don't advocate "f with chips" followed a "d of banana fritters."