"There are known knowns — there are things we know we know," (US Secretary of Defence) Rumsfeld said in February 2002, when asked for evidence that Saddam Hussein tried to supply weapons of mass destruction to terrorist groups. "We also know there are known unknowns — that is to say, we know there are some things we do not know. But there are also unknown unknowns, the ones we don't know we don't know.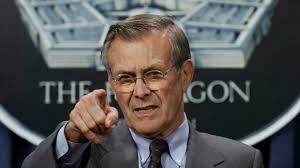 It was 120 years ago today that Miles Franklin's novel My Brilliant Career was published. Let me say it was a brilliant title, but the brilliance of its content has always eluded me.
I have a very tenuous connection with Miles Franklin by staying over Easter one year at Brindabella Station, where Stella Maria Sarah Miles Franklin spent her early years. She was 16 when she wrote this melodramatic piece of Victorian passion, the choice between the bloke or the brilliance. Initially rejected, her book was taken up by Henry Lawson, who took it to England where it was published.
We were invited to the Brindabella station by the then owner Richard Carleton. The station lies to the south of Canberra amid the Brindabella range. The Goodradigbee River flows through the station. Carleton's ashes were scattered on the river after his death in 2006.
Carleton was an avid fisherman but, knowing him, it was the prospect of owning a famous piece of Australiana that would have been high on his agenda in purchasing this property. Richard Carleton was a complex, highly intelligent, outwardly affable but emotionally taut person. That weekend at Brindabella I unfortunately upset what had been a relationship of mutual respect, and for a period in the mid-seventies, when I had fallen from grace as it were, he had been one of my Canberra associates, who proved not to be fair weather. So, the station was one of mixed memories.
However, that is a different tale from My Brilliant Career. Several years earlier, the film of the book of the same name had won international acclaim.  The tension between marriage and career was a relevant theme at the time in the seventies transitioning into the eighties.  The film's director, Gillian Armstrong, had been a young Australian at the outset of a successful career as a film director; the film's heroine was played by Judy Davis, who has played "mood indigo" so very well in her long career.  The hero was played by Sam Neill, who as usual played "Same Neill", which he does, as always, so well. The success of the film gained the book and the author, who had died in 1954, belated recognition. Franklin is a minor author at best. Her link to feminism and her foresight in setting money aside for the annual eponymous award for "the novel which is of the highest literary merit and presents Australian life in any of its phases" – the award first presented in 1957 to Patrick White for Voss – has vaulted her into a position of literary eminence.
My Brilliant Career was the only novel written by her or under pseudonyms, which gained her the recognition during her lifetime that she craved.  Phyllis Rose, in an essay in The New Yorker written after the release of the film, was very critical of the novel, saying it was over-written and in fact what would have been expected in an immature person. Phyllis Rose reported that Franklin herself would later refer to it contemptuously as a girl's book, tossed off in a matter of weeks (10), written out of "inexperience and consuming longing". It can be noted that Franklin prohibited its re-publication until at least 10 years after her death in 1954.
This was a somewhat different interpretation from that of Jennifer Byrne who wrote, in a foreword to a later reprint, that "the young author was stung and refused to allow My Brilliant Career to be reprinted for decades". Allegedly this was due to controversy caused by its publication because of the aspersions cast upon certain characters in the novel, which was presumed autobiographical – presumably it was seen a betrayal of the bunyip squattocracy.
The book is very much "Come on, Goodchum, we must be going" – interspersed with the heroine's interpretation of home teaching: "I calmly produced my switch and brought it smartly over the shoulders of my refractory pupil…but bringing the rod down on the table, I threatened to thrash every one of them if they so much as whimpered." Nothing like a bit of domestic violence to remind the reader of its relevance to modern day.
The photo of Miles Franklin dressed in black with a matching bonnet is that of disdain and withdrawal. There is no charm in this woman. She is still young, but the image in the photograph is not that of a young woman with an umbrella tucked under her arm like a swagger stick. Judy Davis, in her portrayal, converted this cardboard woman to that of a recognisable feminist in period costume, full of smoulder and volcanic dormancy. Judy Davis was The Brilliant Career.
Why have I identified a link between the Rumsfeld Quote and Miles Franklin?
Rumsfield, in his response set down, established a quadrate for whatever reason, but presumably at least as a clever conceit. He mentioned "known knowns", without an example, but for him presumably his date of birth would satisfy.
Then he mentions "known unknown" and gave as an example the weapons of mass destruction; but given what later transpired – the lack of these weapons which he knew about, but we mug punters did not – was an example of an "unknown known" (in this case deceit). He did not mention this option in his quoted response – the "unknown known" – and it seems nobody thought to ask him why he left it out.
Finally, for him as with us still alive, "the unknown unknown" at the time he made this statement was that he did not know the time of his death.  However, for us that survive Rumsfield, his death has become a "known known" (29 June 2021) – trivial though it may be.
I have never thought much about Miles Franklin, although her contemporary Australian female authors dominated my childhood – Mrs Aeneas Gunn of We of the Never Never and Mary Grant Bruce and Ethel Turner; their books were all in the cousins' bookcase; I remember Katherine Prichard's Coonardoo as a year 12 book, which I loved at the time, despite it being compulsory reading.
I started off from square one in this pursuit and took the text from Rumsfeld, which typified his "look-at-me" approach; "I'm smarter than anybody else, you stupid interviewers", and yet he left out one of the squares of his quadrate. Why he did this? Who knows?
The more I have read about Miles Franklin, the more intriguing the person becomes. As with Phyllis Rose, I thought her writing in places unintentionally hilarious. Her writing may also be self-conscious and stilted, but that is not what makes her intriguing, especially when she was searching for that brilliant career which later, in 1946, when she wrote it, "went bung." But did it?  Her working in the Balkans as a volunteer cook during the latter part of World War 1 was one instance, and her observations in the summaries I have read are brilliant.
The late Jill Roe spent most of her academic life at Macquarie University, concentrating on the life and times of Miles Franklin. Hers can thus be said to be the definitive biography of Franklin. Like Franklin, she grew up in the country, she at Tumby Bay, a fishing village on the Eyre Peninsula where the leafy sea dragons frolic in the nearby gulf. Unlike Miles Franklin, Professor Roe was able to resolve her sexuality and undoubtedly did have a brilliant career, judged by her baubles of success.
The more I have thought about that brilliant title, the more I see it portrays the essence of what Rumsfield was saying, even if he did not know what he was saying. As Jill Roe herself once said when accepting another piece of Tudor fancy dress from Macquarie University, "that is what I shall be arguing!" Brilliant title or brilliant insight?
What beats No Trumps
(Two Trump biographers) both said the indictment of the Trump Organization comes during what appears to be the company's most difficult moment since Trump's financial crash in the early 1990s.
During that period, Trump found himself hundreds of millions of dollars in debt and lost control of prized assets — including an airline, a yacht and New York's Plaza Hotel. His business empire did not fully recover for a decade, until Trump gained television fame and made tens of millions as the star of NBC's "The Apprentice". 
The financial picture for Trump today, based on his government disclosures, is dramatically better than it was then. On his most recent financial disclosure form, Trump reported around $300 million in income for 2020. But experts and former employees say the reputation of his brand among consumers and potential business partners is arguably worse. 
Barbara Res, a top construction executive at the Trump Organization from 1980 to 1998, said Trump was already facing a problem caused by his political career: His company is still built around the old gold-plated luxury brand, aimed at wealthy urban dwellers and tourists. But his political career alienated most of that demographic. Now, Res said, "most of his [company's] brand talks to people who are not his supporters."
This is a somewhat different angle on Trump. The Brand Trump and the Political Trump are increasingly dissociated according to this former insider.
The Brand Trump will take a battering if the prediction is proved correct. When he was President, the Brand and the Political merged. Now that he is not President, his only political ploy is to keep saying the election was rigged. His mind is consumed with revenge and pillage. That is the basis of his residual power – he maintains his harness on the dark recesses of the American mind. He has turned illusion into hallucination. Yet negativity only has a limited life span, and therefore for Trump political success is vital.
Brand hedonism played out to gated communities does not respond well when his Political Brand is continually depicted as pitchforks and mob harangue. His Brand constituency should be looking around for somebody else; the Brand has been jolted by his electoral loss, and his refusal to go away. However, it is easier to believe midterm election success next year is the last shot in maintaining the sharpness of the pitchforks.
As I have said repeatedly, Trump is old and the decay is showing. His survival from COVID-19 was helped by an array of drugs, unavailable to his own constituency, and he showed resilience despite years of poor diet, obesity and pig-headedness. Nevertheless, that episode will have taken its toll, especially with a brain already fraying at its cognitive edges.
America is a violent society. That is a known, and Trump is known to fuel such violence. This community violence is mirrored by a propensity for political assassination. The unknown is whether his continual provocative antics will entice someone mad enough to emulate those who have gone before as political assassins:  Using the Rumsfield quadrate, "E Ea Ignota".
Thus the "known" is, in the end, that Trump will fall from grace, whether by violent death, natural causes or just because to be demented and maintain authority he would need to be installed as Pope. The demise of the demagogues from that of the Gracchi brothers in Ancient Rome is a known fate. In the case of Trump, the unknown is to know how long it will take; and whether when the head is gone, the lumpenproletariat body will survive.
The Long House
From childhood I have always been fascinated by the wild men of Borneo, comic strip characters associated with jungle fantasy.  In my childhood, most of Borneo became independent from the Dutch in 1949 with the establishment of Indonesia, but there were enclaves along the coast, which remained part of the British Empire for about a decade longer.
One of these was Sarawak which, from 1841 to 1946, was the fiefdom of the Brooke family, the so-called White Rajahs, one of whom was the model for Josef Conrad's "Lord Jim" – a book I have started so many times but never completed.
To me Sarawak was always distinctly exotic for three reasons – it is the home of the Orang-utan, shrunken heads and the long house. Inevitably when mention is made of these latter two, the talk is of Dayaks – the sea Dayaks to be more precise. These fierce Dayaks were the models for the wild men of Borneo.
We had made one of those on-the-spur decisions to spend time in Sarawak – it was around Easter time. We flew to Kuching, the capital.
I had been especially interested in the long house concept and have wondered whether it would be a useful model to be adapted by  Aboriginals. Having seen the living conditions of Aboriginal people in various parts of Northern Australia, where the community has close links with one another, it always seemed to be that the suburban house design with conventional rooms was never appropriate for Aboriginal living.
Therefore, when we were offered the opportunity to stay at a long house in the jungle up the Sarawak River from Kuching, we immediately accepted. The means of getting there was the distinctive Iban long boat without a paddle but with an outboard motor.
The long house was perched on stilts close to the river, access being by both a narrow concrete staircase on one side and a ramp on the side where the ablution block was placed. The slope of the river bank was steep, but we noticed there was abundant horticulture. Rubber trees were growing further up the slope, as were pepper vines (we soon learnt that the best pepper in the world came from Sarawak). There were even pineapples.
All around to show off the lush vegetation were red, yellow and variegated cordylines, slashes of colour in this tropical garden. No wonder Sarawak has been a botanist's paradise.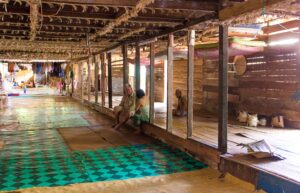 It was the inside of the long house which intrigued me. Down one side of the house was a stretch of poles, which defined the sleeping quarters, low platforms with a basic foam mattress and individual mosquito nets, hung away during the day. Outside access was provided via doorways with canvas flaps, a convenient way to go to the toilet at night, although the literally potential pitfalls of the broken concrete pathway posed their own challenge en route. As for other hazards, there were the roaming community dogs.
The long house owners were our host, sea Dayaks, small leathery friendly people, the men covered in tattoos.  We the guests were us two and a group of young Germans. The kitchen was located off the main area in the "apartments" of each family, and we were invited to participate in preparation of the meal, which was fish and pork, rice cooked in bamboo. Our job was to clean the bamboo leaves.
In the evening, there were demonstrations of Dayak culture – women and young boys dancing and then suddenly an older man with hornbill headdress stepped up. Our guide whispered to me that he was his uncle, the headman. He was recognising my presence by the hornbill dance.  Hornbills presage purity and strength and it is how the Dayaks communicate with their ancestors.He was according me a great honour.  Whether it was always regularly performed to recognise the oldest visitor in their midst, I was still "chuffed" by such a spontaneous gesture. The next morning, I did not justify such an honour by failing miserably in using the blowpipe.
Reflecting on this visit to the Dayaks' long house and having stayed in Aboriginal settlements on several occasions, notable was the lack of organised horticulture in the latter. We whoever, whitefellas, have imposed our buildings on Aboriginal lands – the missions, a sign of permanency for whitefellas.  The difference is the Aboriginals foregather on their own land and move around within that space.
I remember driving into Beswick, a settlement in the Northern Territory, and seeing this lawn of green shimmering in the distance, it suggested horticulture. As we came closer it turned out not to be cultivation, but a layer of flattened VB cans covering the earth – just outside the boundary of this "dry" settlement.
Aboriginals know their flora, as shown by the myriad demonstrations of "bush tucker". For example, I was shown  at one settlement where they knew the bush potatoes were growing, they had their digging sticks – but it was not a matter of deliberate cultivation. Why bother when there were no competitors and the potatoes came back in the same place every year.
In their kitchen, the Dayaks had large terracotta amphoras where they stocked their rice. There was minimal evidence of western tinned food; they lived off their produce and where they did not grow the commodity, they bought or bartered in bulk. The Dayaks had their own spices, in addition to pepper, which they used in every dish which was served.
There were no cans of beer.
We were very glad that we stayed in the long house, which we had always wanted to do –and it provided us an insight into successful communal living.
Confusion
Israel backed the Pfizer vaccine, and was prepared to pay the price; Australia, by not accepting the Pfizer price, is paying a different price. Moderna was never in the equation.
The great unknown is what are the deals, the kickbacks, the political and bureaucrat beneficiaries of the AstraZeneca (AZ) preference and purchase; and the various consultancies handed out to the Government mates for vaccinating the sector of the health care area they directly control – those who come under the aged care and defence portfolios. Not knowing what the conditions for the various deals were, yet knowing that there is effectively no scrutiny that will yield any immediate information, how can the community know what the hell the outcome will be?
The AZ vaccine, in a community which is unused to death by COVID-19, has received a far different response than that of its spiritual home – Great Britain, where there have been overall 125,000 deaths (the last figures available still showed 27 deaths in a single day).  Over 1,000 people have died there in a single day.
Whereas in Australia there have been 910 deaths overall, a large proportion of which were in Victoria in August/September last year, but not one since late October last year. It is thus unsurprising that in Australia every death from a reaction to AstraZeneca will be magnified; and there is rumbling in the community about how ill the AZ vaccine makes some of us feel.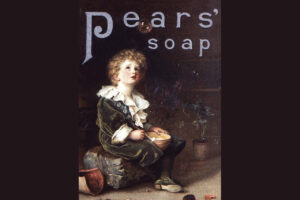 Once the view that the government has something to hide, "gets traction" then the stigma sticks.  Here this adhesive is on the AZ vaccine. The Government seems to have little idea at times when the mRNA vaccines will become available, given the different dates being put out. Therefore, we have a range of fumblers, braided or in mufti, wheeled out to fill in the air space without saying much. Thoughts drift like soap bubbles, never reaching terra firma. The business community, medical students, paramedics are all to be enlisted into this gigantic national initiative of jabs and feints, and more jabs and more feints amid a cascades of thought bubbles – in a country with not enough vaccine.
The Prime Minister talks about phases to fill the black hole of failed policy. And thus it will go on – the strategy being to treat us as fungi – and stupid fungi at that.
The one thread which has showed as the ray of sunshine is the strength of the contact tracing system within Australia which, despite the Berejiklian wont for hyperbole, is probably among the best in the world, a fact acknowledged by Dr Chant to be due to the work of Sue Morey, who was her predecessor over 20 years ago. I wonder whether she will get as much acknowledgement that the Government has accorded other great humanitarians who have saved our country, even if it did take Victoria a considerable time to recognise the fact last year.
But even contact tracers get tired, especially if their political leaders act like buffoons and prematurely loosen restrictions or continue to leave the current bodgie hotel quarantine in place. Every potential outbreak is started by Mr or Ms 00.01% in the Prime Minister's quarantine system.
As a postscript, it seems that the Treasurer is the last shot in the government locker, with his rallying call of the business community to marshal their workers. The strategy is anybody's guess, but if the incentives for vaccination are free sausage sizzles and frequent flyer points, then these are in the league of offering axes, beads and mirrors.
The worry is that of filling in the policy void with public relation burble. as substitute for organised action. This is dangerous if there is no concomitant systematic collection of data when there are so many variables. Jane Halton bobbing around, with commentators on her report obviously having not read it, providing gratuitous advice does not help. "People coming home fully vaccinated need not quarantine" – given your Tampa experience, how do you police that thought bubble given this apparent Damascene conversion to open borders for Viral refugees?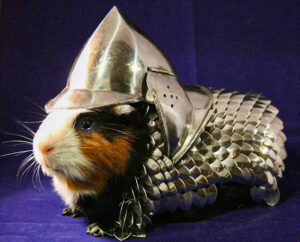 Uncertainty abounds; the long-term efficacy of the vaccines is anybody's guess. There is already talk of the need for a booster; imminently Prime Minister Johnson's initiative to sweep away all controls leaving vaccination as the only defence in the United Kingdom. Australia should watch England as the Big Guinea Pig, before doing anything precipitous.
Finally, the symbolism of the General and the Treasurer leaving the meeting of the business representatives two days ago should not be lost on the wider community. The General put on a mask immediately; the Treasurer did not.
Mouse Whisper
He was musing there, leaning on his cane, stuffing his face with cheese and wine, oblivious of my crouching beneath the table enjoying the messy Stilton droppings which were raining down around me. I always enjoyed such murine canapés.
"You know" he said to the Mop lounging in the corner of the room, as if that were his only audience, "I would not be standing here if my ancestors had not survived the Black Death." I thought that was one way of defining survival but – looking up at him – hardly of the fittest.