Robert Mugabe, that unpleasant man from Zimbabwe, died recently at 95. I remember one of those Rhodesian types, I could see him elegant in a safari suit sipping a Pimms in a Bulawayo club in the days when Cecil was a remembered name. This guy voiced what I had wondered about for some time. He said that it was an open secret that Mugabe suffered from tertiary syphilis – or in more specific terms that variation known as general paralysis of the insane.
For some years after he assumed power in the new Zimbabwe carved out of the old Southern Rhodesia, Mugabe was viewed as a being a reasonable ruler of an emerging country but slowly over the years he was transformed into a tyrannical paranoid despot prone to grandiose ideas – and it was also noticeable that he was increasingly having difficulty with his balance.
The problem is that dementia has many manifestations, as does syphilis, which in its clinical manifestations is the great chameleon. While primary syphilis is relatively easy to diagnose, as the causative spirochete agent then wanders away from its genital base through the body and across the blood-brain barrier, syphilis can manifest itself clinically in many ways.
In a post-graduate examination may years ago, I was presented with a specimen of a large aortic aneurysm, which fortunately in my discussion I said could be a tertiary manifestation of syphilis – not the paretic but the luetic form. My examiners then launched into a thorough menu to find out how much I knew about syphilis. The specimen was just the amuse-bouche.
Syphilis is very well treated by penicillin if diagnosed, as the spirochaete does not or cannot conjure up any defence against the drug. However, the disease can disguise itself well, once the primary focus is healed. One of my recollections is that of a guy bought into the emergency department comatose and with these strange lumps over his body. One was biopsied and showed masses of plasma cells and then when stained appropriately, there was coil upon coil of spirochete. Syphilis unmasked and I believe once penicillin was administered he lost his lumps and became alert. Syphilis cured. However, it showed how deceptive syphilis can be.
However, penicillin availability has not cured the disease. Syphilis still prowls the community often strand in strand with the HIV virus.
Once upon time in the 1950s and 1960s, if Australians wanted a US visa, they needed to have a Wasserman test to show they were free of the spirochete; and before World War 11 some of states of the US, at the urging of the then Surgeon General, instituted mandatory testing for syphilis before a marriage license could be issued. How that was enforced is an area of speculation, but data did show that those about to marry was not necessarily the area where the Surgeon General should have been looking.
Now the Amazon behemoth is moving into heath care data collection with Alexa chirruping from the Bezos hip pocket. So what happens now if the data find the deceptive spirochete coiled up the policy maker brain? What of this person? Increasingly irrational you say – maybe we should wait till the person in question starts to fall over – literally. Then Mr Bezos may have the answer for us.
Not on my Kisser
I have always preferred shaking hands when greeting anybody, but I was taught as a boy to shake hands with a person of the opposite sex only when she proffered her hand. Relatives were different. As a small boy they would come at one at different angles to kiss me. Apparently, that was an acceptable trespass.
I agree very strongly with Leigh Sales about the unwanted kiss, especially when it lands on the lips whether dry or oozing with saliva. However, it applies for both sexes. As presumably Leigh Sales does, I like to control my personal space – those that come into it are only licensed to do so. Personal space varies; you know roughly how much you have. For me, it varies with the mount of grog I have drunk; and thus when one drinks too much that space is more easily invaded and vice versa.
I not only dislike being kissed by someone where the feeling is not reciprocated, but I also avoid the hug as much as possible. The hug makes me feel very uncomfortable, and here again personal space is violated unless it is consensual. In one TV chat program I watched, someone proudly said she was a hugger as though that gave her a complete license to do so.
Personal space I found out long ago is variable. Having tested it, if someone comes up to me, and wants to shake my hand, I have no problem with distance of the outstretched hand. I have been known to grasp the arm to regulate the greeting distance. If someone comes up to me aggressively, I generally do not back away.
People coming up behind me whether putting their hand on my shoulder or not do not worry me, but this is one area of personal space where many people feel most vulnerable and hate the person coming up behind them and touching them.
And of course it depends on the venue – a back lane at 3.00 am or an office at 10.00 am are somewhat different. Therefore, context is always important.
Being male gives one an advantage in maintaining personal space integrity. You develop strategies, but I would imagine a high profile person as Leigh Sales is, has many, but the ambush is difficult to manage especially if the assailant is someone you believe should have known better.
Eye Gouging
The National Rugby League recently inflicted an eight-week penalty for eye gouging on a Canberra Raider, but the Australian Football League slapped the wrist of a GWS player with a fine. Irrespective of the history of this player on the field, I found the defence by his captain ironic. He is alleged to have said, in reference to his colleague: "sometimes that means people look at stuff that he's involved in in a light that's probably not neutral".
I agree if the eye gouging had resulted in blindness his victim would be in a light that was probably not neutral. He would be blind.
I am not an ophthalmologist but perhaps such a specialist could more eloquently tell the community of eye gouging leading to retinal tears, dislocation of the lens, vitreous haemorrhage, globe rupture, traumatic optic neuropathy or fracture of the orbital floor – and of course blindness is always an option.
I have a simple remedy. Ban eye gougers for life from the sport and call in the police.
After all, look at the penalty meted out for sandpapering a cricket ball. A cricket ball versus an eye!
Caribbean storm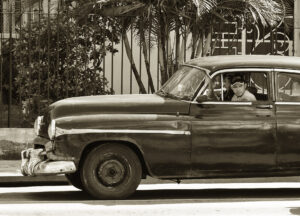 This time it is the Bahamas; last time Puerto Rico. These are high profile remnants of hurricane fury. Battered by hurricanes of increasing intensity, the Caribbean is increasing liable to become a tropical rubbish dump.
The funny thing is that these events seem to be increasing in intensity while the climate changer Canutes are clustered on the shores of their indoor swimming pools sipping their strawberry daiquiris and watching the clouds roll by.
This troubling development is not going away, as these micro-nations, which are exploited either as reservoirs for the black economy whether money laundering or drug trafficking or for the tourist playground. There is a huge discrepancy between the living standards of the tourists and the ordinary citizens with many living as little more than subsistence farmers.
Climate change is real, and in countries which are as vulnerable as most of those in the Caribbean, these events of Nature, whether they be hurricanes or volcanic eruption like the one which destroyed most of Montserrat, have not the financial capacity to do much.
Then Haiti is the classic failed State. Ruthlessly exploited by the Duvalier regime, classically described by Graham Greene in The Comedians, Haiti was subject to a massive earthquake in 2010 which killed 300,000; followed by a cholera epidemic; followed by two hurricanes. What chance has that country got to be anything but a pile of impoverished rubble. In my recent visit to Chile, I noted a number of black people roaming the streets obviously in low paid work. They were Haitian refugees. There are over 150,000 of them in Chile alone, about 10 per cent of the immigrant population.
However, only in one Caribbean country can you detect any systematic response to what will become a regular summer hazard – and unsurprisingly that is Cuba. In an article after hurricane Irma in 2017 devastated a 300 kilometres swathe across the island, affecting 90 per cent of the population, Jon Anderson noted in an article in the NYT:
Taking part in preparations for the defense of the island from the vicissitudes of hurricane season may have a practical imperative, but this, too, is framed as a revolutionary duty. For decades, beginning under Raúl's late brother Fidel, Cubans have conducted annual drills to prepare for hurricanes, resulting in a national disaster-response system that has saved many lives during past storms. 
As another source noted about Cuba: These attributes are: (1) actively learning and incorporating lessons from past disaster events, (2) integrating healthcare and public health professionals on the frontlines of disaster response, (3) proactively engaging the public in disaster preparedness, (4) incorporating technology into disaster risk reduction, and (5) infusing science into risk planning.
None of the other countries have invested the way Cuba has in guarding against Nature's invasion. There is no doubt that in disaster planning centralised control has its advantages as long as the people are part of that control. Cuba has had to live within constricted means because of the United States' embargo. Although, like a growing number of people, I have visited Cuba, but for my part as a "working tourist" on an American delegation flying out of Miami in an unmarked Delta jet. I have sampled Cuban tourism, but it is not the mainstay as it is in the legitimate economy of other Caribbean nations.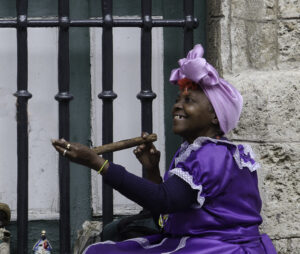 Granted that Cuba is the biggest island but only 25 per cent more in land mass than Hispaniola which is shared by Haiti and the Dominican Republic. So size does not necessarily equate to economic stability.
Tourism is a fickle contributor to the economic health of the community. You can see the consequences of damaged resorts left to rot after experiencing a weather catastrophe. Nearer to home, just wander up the Queensland Coast. In the case of the Caribbean countries, which country of the G20, say, is prepared to go guarantor to rebuild after Nature has had her way? Certainly not the United States, the nearest and wealthiest neighbour. One just has to see the continuing plight of Puerto Rico, which has been left as a wreck by Trump – despite the fact that it is part of the United States, with even one non-voting resident commissioner in the US Congress.
In other words, the Caribbean is very much going to be the bellweather of climate as small nation after small nation is knocked over until even those of us reaching for a third daiquiri may be concerned that the increasing pile of rubble is blocking the view – and then there is that stench from a decayed economy!
But then it will be too late to do anything, and we, the generation who have caused it, have gone on our way out of earshot from the curses of the future generations for the legacy that we have left.
Mouse Whisper
The Modest Reflector loves conundra, and the title is Klinefelters – you know, the syndrome where people who can look a bit like women because they have XX sex chromosome, in fact have the attributes of men through their "Y" chromosome. And one Y trumps XX when it comes to sex.
Klinefelter's syndrome has caused all sorts of problems in working out in which gender a sporting person with the XXY chromosome should compete. There is some suggestion before chromosomal testing was available, that a number may have competed as females in various Olympic Games, despite having the male sex chromosome.
Well, why is modest reflections Klinefelters? 25 is XXV in Roman numerals. Now take the stalk off the Y … not even original and he promises not to do it again.