In the blog two weeks ago, Neil Baird, and in this week's Chris Brook have indirectly or directly alluded to self-sufficiency. With the advance of globalisation the need for self-sufficiency seemed not to be so important. The supply chains were efficient, and it may be argued that they remain so. However, the rise of nationalism and the belligerent rhetoric accompanying this surge have made a number of those multi-national corporations worried if you believe The Economist. Apparently, so it goes, most multi-national corporations found that they did not know who supplies the supplier to their supplier; and so it is conceivable that on distant shores there is a vendor who cannot or will not fulfill its obligations. When the supply chain works, as Brook as shown with blood, the tendency is to take it for granted – nothing will change – let's move on.
However, this quote from The Economist is salutary: "In the wake of the Japanese tsunami in 2011 a global semiconductor giant tried to map its vulnerabilities to third and fourth tier vendors; it took a team of 100 executives more than a year to work out which firms were in its extended supplier networks." Presumably this would not happen now if Silicon Valley were hit with a massive earthquake – or Seattle for that matter.
Apart from natural disaster, borders are going up everywhere yet we still depend on the integrity of the supply chains.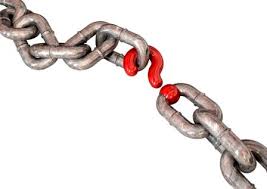 Meanwhile back at Parliamentary St Andrews, they chortle over their wonderful use of the wedge, the bluntness of the mashie and the judicious use of the constitutional niblick, while along the course the clouds are gathering. 
Blood
 Brook recounts his Success Story
I first got involved in the organisation and management of blood (and then blood products) in 1988 when I was appointed as Victoria's youngest Chief Medical Officer.
Then every State has its own separate blood service which, although under the umbrella of the Red Cross, could and did have differences in approach, even donor deferral. This could create problems and these were not resolved until the early 2000s. 
Most of the big concerns at that time were about fresh cellular products, including adequacy of supply, in a system where only a tiny minority of the population are donors, predominantly white and "Anglo". This has not changed. There are many cultural and even religious reasons for this, but it remains a big problem.
In my early stewardship, I was confronted by the HIV scourge and subsequently the rise of Hepatitis C infection in the blood supply.
Preventing their transmission through transfusion was urgently needed and for people with haemophilia the risks were multiplied due to pooling of plasma used to fractionate into products like haemostatic factors and fractionated plasma products like Immunoglobulin. The number of deaths of those with haemophilia due to contaminated products resulted in a drive to eliminate this spectre. 
It is difficult for people who were not there to understand the horrors of the HIV / AIDS era in the 1980s, before adequate testing and treatment. Australia's response is regarded as a world leader, thanks to Neal Blewett, then Commonwealth Health Minister, whose government funding provided a systemic health response, community programs and research.
The Hepatitis C virus was not even identified at the time – it was suspected to be a new virus, but was known only as "Non A – Non B" hepatitis. Its subsequent devastating long-term effects were then unknown.
Universal testing for HIV was introduced and Hepatitis C antibody testing came later. There were also stringent rules for a person to be accepted as a blood donor thus assuring safety of the supply.
Problems in product supply and clinical usage became evident in the early 1990s. Australia's blood and plasma product supply was considered to be largely self sufficient, in reality markedly sub-optimal plasma product use was masked, and overuse and wastage of red cells needed to be addressed.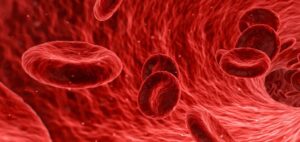 The States and the Commonwealth jointly funded state-based Blood Transfusion Services on a 60:40 basis and the Commonwealth government at that time funded the Commonwealth Serum Laboratories (CSL). CSL did not fractionate some products from Australian plasma due to low volumes and large cost; and while there was funding for some imported products, like purified Factor VIII, the arrangements are best described as chaotic which led to perverse outcomes.
For example, haemophilia was treated only "on demand", only at the time of a bleeding (often into a joint); and even then the treatment might comprise cryoprecipitate (a form of clotting factor soup)  or even fresh frozen plasma , as these products were "free" being available from CSL, whereas purified  Factor VIII was not and was thus a significant cost to the hospital.
So not only did a generation of young people with haemophilia suffer HIV and Hepatitis C, those who survived grew into adulthood with not only often severely damaged joints but also with repeated painful hospitalisations.
In 1994 CSL was privatised and as a successful case study in the benefits of privatisation when properly enacted CSL Pty Ltd has gone on to become the largest plasma fractionator in the world – a stunning achievement.
In the same year, with support of the then Victorian Premier, Jeff Kennett, I chaired a Working Party to look at Factor VIII in young people with haemophilia. Best practice meant prophylactic daily treatment with purified Factor VIII to prevent bleeding. 
This prophylactic treatment actually reduced hospitalisations, far better adult functional outcomes were achieved, and lives transformed from one of disability to one of approaching normality.
Then imported recombinant Factor VIII became widely available for the treatment for Haemophilia A and other bleeding disorders.
In 1996, I participated in the Red Cross amalgamation of all of the State blood transfusion services into a single national Australian Red Cross Blood Service (ARCBS).
In 1999, the then Commonwealth Minister for Health, Dr Michael Wooldridge, commissioned an enquiry into blood and blood product arrangements in Australia, chaired by Sir Ninian Stephen. Its 2001 report still reads well.
The most important recommendation was to create a National Blood Authority (NBA) to assume all supply planning and purchasing on behalf of all Jurisdictions (including the Commonwealth), using common pricing, and clear jurisdictional agreements.
The design of the NBA included the influential Jurisdictional Blood Committee (JBC), which reflected my belief that overcoming some of the problems of Federation can only be achieved by well functioning cross jurisdictional bodies, a lesson I learned as Chair of the Intergovernmental Committee on AIDS when the initial HIV / AIDS Strategy was devised and which incidentally informed the structure of the Australian Commission on Safety and Quality Health Care. 
During this time I was also the Chair of the AHMAC Blood and Blood Products Committee and remained so until the National Blood Authority creation in 2003.
In 2004 all recombinant clotting factors were funded by the Commonwealth government.
The NBA has performed to above expectations. It is a small agency with around 50 staff and I remain on its Advisory Board.
The NBA has contracts with CSL and with suppliers of imported haemostatic factors. ARCBS is funded by NBA on a product pricing basis for each State and reconciled annually. All products are funded jointly by the Commonwealth and States on an agreed 63:37 split with annual supply plan for each jurisdiction agreed by COAG Health Council.
There are excellent information systems allowing NBA to track fresh product issues and usage, plasma products, and haemostatic factors.
There are guidelines for usage of Immunoglobulin (Ig) and haemostatic factors, and a major blood usage (Blood Matters) program with all jurisdictions having vigilance programs to identify appropriate use and risk. 
In conclusion, Australia is well organised and managed in relation to the availability and supply of blood products.
Red cells are no longer the demand driver. Red cell use is declining as better education and usage monitoring occurs , along with reduction in waste.
Haemostatic products are now predominantly synthetic recombinants. This a great advance, given the tragedies with plasma-derived products in the past as occurred with both boys and men with haemophilia. 
Having said this, demand is now driven by the Ig requirement, which has ever-wider uses but is currently unable to be synthesised. This is not a insurmountable problem, but I also believe some of its uses will be replaced by specific antibody drugs in the future.  
Australia is one of the highest users of Ig, along with the US and Canada, but have long since needed to import Ig. Now imported, Ig is the majority source and costing much less than domestic supply.
Ig usage in Australia, whilst high, is not inappropriate and countries currently with lower usage rates will rapidly catch up – with all kinds of global consequences for its supply. 
Australia can boost domestic supply, but currently at relatively high cost, yet a cost-effective local supply should be pursued given the uncertainty of the global supply.
However, there are three matters that should form the basis of any ongoing review – just because, "it ain't broke", does not mean that it could still be improved. 
First, Australia is committed to at least try to achieve self-sufficiency, with minimal waste. We are self sufficient in cellular products, but arguably this should apply also to plasma products, which should this country aim to be?
Second, blood and domestic plasma collection is a totally conducted by ARCBS. The Blood Service is not a charity funded by the Red Cross, but a multi hundred million dollar government funded business, as it should be to assure the community of its efficacy. Should the community know this? 
Third, the ARCBS is trying to increase plasma-only donations but even so, our model has a higher cost structure. As a result Australia uses products from the USA and Germany, which generate the majority of global plasma products. These countries remunerate the donors. Australia is legally committed to a voluntary donation model, and the government would be loath to change. But should it at least be looked at?
Blood is too important a part of the health system not to always be in the forefront of policy considerations, especially when biosecurity and self-sufficiency are on the agenda.
Beware the unintended consequences, my friend
We returned to Australia through Darwin and as always, it is difficult to resist the two-bottle duty free concession. However bottles become heavier as we, not the bottles, age – or else seem to! I am disabled because of an intercurrent autoimmune disease, requiring a wheelchair at the airport. We had to board a flight to Sydney. My companion had recently had a heart attack, and though well enough to travel needs some assistance with luggage.
Thus we have the curious experience of the commissionaire, the name for the wheelchair pusher, being able to place my small bag and two of the four bottles in the overhead luggage compartment.
My companion had gone on ahead, and I was presented with the unedifying spectacle of a young female flight attendant standing by while my elderly companion, who had a recent heart attack, struggled to place her items in the overhead locker.
This spectacle was further compounded by the fact that we had been allocated business seats in row one. In the front row, all bags –including handbags and toiletry bags with necessary medication –must be off the floor. In other words at some time in the flight, bags must be taken down and in a full flight this means moving bags around in the overhead locker often, a strenuous manoeuvre if the passenger is disabled.
Apparently there is some recent ruling that prevents the flight attendant helping with placing luggage in a overhead container. We had not brought on portmanteaux, which for some reason the airline allows people to do. Rather the airline insists that the flight attendants stand back and not help. When I protested, I was put firmly back in my box, old man … them's the rules.
The problem with rules is that there are those flight attendants with common sense and those without. A rule does not have a brain to distinguish one from another. I would suggest to the airline to stop people bringing on huge cases, and that when people are placed in bulkhead or exit rows, which require all baggage to be off the floor, to exert a bit of common sense. And if they cannot, defer to somebody who can.
Finally, I would say I have been disabled for six years and the problem with airport terminals is they are getting larger, and the demands on disabled services is not getting any less. I have been able to observe many cases where there has been no obvious reason for a wheelchair except it seems culturally important to have your mother when she gets to late middle-aged to be wheeled around the airport. So the task is not getting any easier when you also have to deal with a sense of entitlement as well as disability.
Mouse Whisper
What did you mean by "He met her in abasement" or should it have read "He met her in a basement"? Might be the same. Nevertheless, it put me in mind of the time when I was the MP (mouse parliamentarian) for Mousehole. I sent a stern letter to a PS (parliamentary skunk) where I meant to write that his action was "imprudent" but somewhere along the way, the "r" was dropped. Created quite a stink!