Two years ago, my general practitioner suggested I should be vaccinated against shingles. My wife had been afflicted with shingles on her leg, which had for a time gone undiagnosed because it was in an unusual place, and while irritating had been bearable. Shingles or herpes zoster is thought to be the result of the varicella virus, the cause of chicken pox, lying dormant in the nervous system breaking out along a particular nerve and its distribution, thus creating the mayhem of the clinical manifestation of shingles. Because of the way the distribution can occur on the body, it derives its name from "cingulum", the Latin word for belt.
I had never contemplated being vaccinated against shingles, and given that I was suffering from an autoimmune disease I was wary when it was suggested I be inoculated.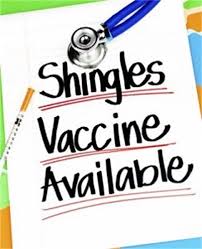 However, I was assured the vaccine was safe, even for a person such as myself. I checked with my rheumatologist and he agreed that that it would not be a problem. Contracting shingles at my age was one reason for being inoculated, and since 70-79 seems to be the optimal age for injection of the vaccine, it has been made free by Government. Given that the cost was otherwise $280 the free inoculation created an added incentive.
In the words of Government: "A live attenuated vaccine against herpes zoster (Zostavax) was licensed in Australia in 2006. The vaccine contains approximately 14 times more attenuated varicella zoster virus (Oka strain) than the licensed chickenpox vaccines – this higher concentration is needed to produce a T-cell boosting response." 
I had observed people with shingles. It does not kill you, but I would prefer to avoid it. I agreed to have the vaccine, not only because my two doctors agreed I should – even one that did not guarantee the same level of immunity in everyone – but also because the vaccine had been available for a sufficient time to show it was safe.
The shingles vaccine has had a very low uptake, even in people who can access it for free. There is apparently another vaccine against herpes zoster, which is said to be more effective, but its distributor has yet to convince Government it should be licensed.
The reason I have written this is that I am very committed to vaccination in children. I have seen the unspeakable tragedy of a young girl who died of a rare complication of measles. To me it is criminal for parents to deny their child vaccination against so many diseases, which in previous generations killed and maimed.
Thus, I am strongly in favour of vaccination – where vaccination is proven efficacious and safe – and where the science is not being pressured by either political hysteria or the hubris of research scientists of being there first, irrespective of the rules of scientific research – one of which is to do no harm.
I am resistant to this bonfire of expectations fueled by the media and the public relation outfits employed by these research institutes and universities, with or without Big Pharma.
My problem is that if a COVID-19 vaccine is prematurely released without all the safeguards being observed, then I shall not be vaccinated. If this is a response from one who is strongly pro-vaccination, what a field day the anti-vaxxers will have if the vaccine against the coronavirus is not only a dud but also kills people because it has not been given the appropriate time to be shown that it works in all respects.
Having said that, I remember that when the Salk vaccine was made available for poliomyelitis we lined up for injection; yet within a short time Sabin vaccine was found to be better – and so we all returned for a spoon of the oral vaccine. This oral vaccine and its ease of administration has facilitated the almost worldwide elimination of polio. Salk vaccine has become historic.
Some duds like the COVID-19 phone app don't matter that much, but getting this vaccine wrong, when there are so many aspirants in the field as though it were akin to a sporting event, to me is not the right look. The chances are that the one that is the first to be released is the most likely to be the biggest and most dangerous dud.
By Jingo
The COVID-19 fallout from the Sturgis biker's festival is becoming apparent. For the past 80 years, the Sturgis biker festival has been held around Sturgis, the biggest city in Meade county South Dakota. Located in the Black Hills made famous in song and near Mount Rushmore located in the next county of Pennington, this 10-day festival of the motorcycle is characterized by the three T's – tribalism, tattoos and Trump.
The sponsors reflect so much the audience: Coca Cola, Jack Daniels, Budweiser, South Dakota Beef Council, the Veterans of Foreign Wars, Harley Davidson are prominent.
This year, Willie Nelson and ZZ Tops gave it a miss, but there was still a line up of country and western and heavy metal music to entertain as they pitched their caravans at the Happy Hoel Campground.
There they were: 250, 000 people over 10 days, cheek by manifold; jowl by leathers. No masks, hand sanitisers little used; social distancing, a bad joke. The Governor of South Dakota, a strident COVID-skeptic Republican rancher, who rejoices in the name of Kristi Noem, attended to encourage the lack of discipline and label their actions a defence of freedom.
Now the bikes have gone from Sturgis and Meade county is experiencing a striking increase in the number of cases – Meade, at a rate over the past seven days of 64 per 100,000 and for a population of 25,000 – 18 a day. There has been at least one death already, that of a Minnesota bikie. Patrons of tattoo parlours and bars in Sturgis were reported as being already infectious.
The surrounding counties have shown increased rates – even the sparsely populated Perkins county, which has the distinction of being the county seat of Bison, which is the farthest anywhere from a McDonalds outlet in Continental USA.
This remote part of the state is next to Harding county, which voted 90 per cent for Trump but has no cases of COVID-19 recorded. A triumph – or in this tiny community has anyone actually been tested? This is poor white America, where the only coloured people are remnant native Americans. The major ancestral links are Norwegian and German, and after all, it is all a hoax, as the President would say.
Yet the number of cases is rising elsewhere in surrounding States associated with the ten days in Sturgis "bike-in" is rising; as the Washington Post states" 61% of all US counties are reported as having been visited by a Sturgis rallygoer" and in the absence of contract tracing, the number of cases will be a mystery.
However, while Trump is in the White House, the Virus will continue to have a field day – not just at Sturgis but at other different venues decked with American flags with Make America Great Again scrawled across them, guns at the ready. And the Virus is still winning.
At last count, at least 300 symptomatic cases have emerged from Sturgis, but how meaningful is that number with a population reluctant to be tested, the number of asymptomatic bikers – and in public health data, knowing the denominator is all important.
Quaranta giorni?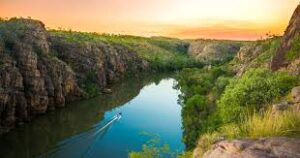 When I used to go to Katherine in the Northern Territory I was always impressed by the Wurli Wurlinjang Aboriginal Health Service. It was then being run by Marion Scrymgour who later became a free-range politician across the Northern Territory firmament. However, the quality of aboriginal health services, as I found out, is very dependent on the strength of the directors and continuity, as often the governing bodies changes from one family to another with disruptive effects. These services are essentially nine to five exercises, which caused some resentment with the hospital staff, who were rostered on a 24-hour basis. After hours was the time when Aboriginal people often came for emergency treatment.
However, the Katherine I remember was one where the Aboriginal Health Service was utilised by the wives of the RAAF servicemen for their pregnancies and theirs and their children's health needs. Defence force rules excluded them from the medical services available at the Tindal RAAF base.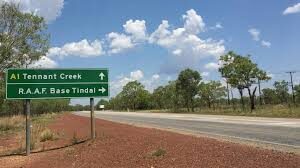 The medical services available at Tindal RAAF base were quarantined for servicemen and servicewomen. When I asked the medical staff whether they interacted with the local health service, I was surprised by their level of uninterest. They were effectively quarantining themselves, living as they did on the RAAF base. One never saw people in uniform participating in the community.
The Katherine situation provides a potential model. The hunt for a vaccine is a distraction – what Australia has to prepare is for an ongoing war, the wartime field hospital model becomes relevant.
For instance, one major air field was located during World War 2 outside Tocumwal, a township on the Victorian border in southern New Wales. Near the airfield was a RAAF hospital which had 240 beds and 34 doctors and nurses. Built in 1942, dismantled in 1949. In other words the precedent exists for facilities, which worked well when they were needed.
Not only at Katherine, where a RAAF base remains, and airstrips capable of taking commercial airliners, but there are also numerous other, now disused air strips in the Northern Territory. These could be habilitated to take modern airliners so that overseas visitors could be all lodged for an initial quarantine period in Northern Australia.
As I have said before, hotels are not structured to be quarantine facilities, and it is time to end the practice. It was a short-term proposition that also provided income for the hotels. The hotel standards varied from the barely adequate to the disastrous and their use should be ended.
The solution was shown when the first groups were evacuated from Wuhan and were sent to facilities in Darwin and Christmas Island, more the set up one would expect from quarantine facilities, and which apparently worked well.
However, that success was never followed up with an ordered plan to construct quarantine facilities. Instead Australia has the spectacle of fragmentation, because States close the borders, and because of its populist appeal, there is just no coherent plan for opening them.
The situation is made worse when cynical exemptions are made, such as the Queensland Premier has done with the AFL; she does not appear to recognise how destructive her behaviour is for the Federal system as a whole.
So interstate xenophobia has to be countered. Premier Andrews in Victoria is empirically developing a plan of how to control the virus. The first measure of trusting people to do the right thing did not work, especially when there are economic imperatives.
He has been able to enforce "police state" conditions with a high level of compliance. The mechanism for this seems to be working. In a world where instant gratification is everything, where else in the World has the Andrews method with his methodical unflustered approach worked?
Here there is the head of the government appearing every day on television with his experts, all of them very media savvy, either intuitively or learnt.   Anybody who is not, irrespective of intrinsic worthiness, is ruthlessly discarded.
What has happened in Victoria will form part of the text of what not do, just as the excellent report on the Newmarch affair and to a lesser degree the report on the Ruby Princess, where there is unfinished business, have done.
Public health matters are now and for the foreseeable future linked to a healthy economy, and irrespective of the puerile bleating of those who do not want to acknowledge this fact, it should underpin every policy from hereon in. Public health theory should not only be confined to health professionals, but should be included in the curriculum of all emergency services at least.
Politicians should learn to spell "epidemiology" for a start.
The greater the understanding of epidemiology, coupled with a preparedness to learn from mistakes, will accelerate the opening up of AustraIia to the world.
Therefore, when quarantine facilities are to be considered let us hope the other state politicians do not treat the concept as though it were a nuclear waste facility or a high security prison. In fact it creates both immediate and ongoing jobs at a time when unemployment has ballooned.
The obvious method would be to round up all those waiting to come back to Australia and put them through a process of repatriation which could be used to test what is best practice as of now. The use of the Darwin facilities that seemed to work so well for those returning from Wuhan could be the template for the whole of Northern Australia.
There is a need to titrate  quarantine requirements. Thus those clamouring for repatriation could be a useful test case – in other words in return for their passage, they would be regarded as if they were incoming tourists and for the point of the exercise treated as such – I prefer not to use the word "guinea pigs". It is nevertheless potentially a win-win situation for all.
New defined quarantine arrangements in Northern Australia would provide a place where the people from overseas, especially those places classified as hot spots, are bought for the obligatory quarantine time – this is essential for the rebirth of tourism and, for a government that does not want to kill off tourism for years with a $3,000 bill on entry to Australia. Instead an affordable quarantine option should be developed through empirical testing.
The test case would enable each step to be monitored from the time the person presents for repatriation, is allocated a point of departure, tested for the coronavirus and then followed the whole away back to Australia and beyond the quarantine period until they are allowed home. The point of departure should be determined on the basis of the maximum impact on repatriation and those participating must understand that they are governed by strict rules with which they must comply.
Having advocated this solution, I have not seen any data that has come from the initial government initiatives in relation to Wuhan as to its cost efficacy. However it is obvious that hotel-based quarantine at the cost currently levied is not the answer for either returning Australians or if we are to open up for tourism and business travel. This is an impost Australia cannot afford.
However, one thing we do not want is a return to the divisions of the 1890s when the Federation was forming rather than now where the Federation could fracture. Some of our local politicians, who should know better, are rehearsing the same attitudes which nearly scuttled the Federation. These fracture lines have never been resolved and threaten to become a separate epidemic in themselves.
A Memorable Concert
Frank Sinatra was one of those myths that America sometimes does well. In real life he was never the image that he projected through his tunes. He was the little insecure guy lost, seeking redemption though love. He was the inheritor of the troubadour tradition. He sang well.
Yet it was his role of Angelo Maggio in "From Here to Eternity" that represented a form of heroism in the face of extreme bullying, which I had observed at school, but from which I was, for the most part, immune.
After he married Ava Gardner, she got him that role which energised his lagging career. By the time he came to Melbourne in 1959, he was back on top. Many people more expert than I in such things, believe it was his best performance – ever. He did not often sing with small groups. His backing quintet in Melbourne was led by that extraordinary vibraphonist, Red Norvo. Then there were a number of virtuosos – and none better than the chap with the goatee beard and the thinning hair, once russet.
The venue was the West Melbourne Stadium, then in an industrial part of Melbourne. It was a cavernous building, also known as the "House of Stoush" and many memorable fights were staged there. Forgotten men like Elley Bennett, Vic Patrick, Micky Tollis, Jack Hassen – they all fought there. There also the American, Chief Little Wolf, whose real name was Ventura Tennario, the most memorable of the wrestlers who strutted their stuff on Ringside Wrestling.
That night, 1st April 1959 I was there with my then girlfriend. I had secured tickets though my contacts then with the Princess theatre, where I had learned to become a spotlight operator.
Sinatra did not like Australians much, particularly the press. At the time, it was two years since his marriage to Ava Gardner had ended in a Mexican divorce. Yet the reason he came to Australia was to follow her, as he done years before when she was filming Mogambo in Africa, after which he had tried to commit suicide.
In 1959 she was in Melbourne filming "On the Beach", the Stanley Kramer film about the end of the world. She has been wrongly attributed as saying that Melbourne was a most appropriate place for this to be filmed.
It was a time when Melbourne had six o'clock closing of hotels and if you wanted to drink in a restaurant, grog was banned after a certain time. Thus, the number of brown paper bags under tables containing bottles of wines or beer, with the bag owners drinking out of teacups, represented our sophisticated café society.
So the exotica of Hollywood in Melbourne were diversion. Star spotting was a pastime. I had accidently seen Gregory Peck, one of the stars of the film, with his son walking down the steps of my old school, where he was temporarily enrolling his son.
But here we were in the bleachers, Frank Sinatra, a distant speck. At one point there was a minor commotion. My companion said that somebody had arrived and she thought it was a woman. From then on Sinatra's style changed. He had drawn laughter before when, while singing "I've got you under my skin", he interrupted himself to say: "take your hand off that broad." The audience laughed – the kid from Hoboken had brought his American swagger.
Yet after the commotion of the entrance had died down, he started to sing songs such as "Angel Eyes" and "All the Way" and "One for my Baby" culminating in "All of Me". He was singing for one person, and we were the collective witnesses.
It was low key, fluid and yet so intense – passion, which I only realised, when I listened many years later to the recording of that night, why some think it was his most complete expression of his talent.
The person who had entered and had sat in the front row was Ava Gardner.
Then he went back to America, and there is no record of his attempting suicide again. They never married again. He apparently cried many years later when he found out Ava Gardner had died, an alcoholic recluse.
For one night my friend and I high, almost in the Stadium rafters, were almost literally flies on the wall observing a myth – or maybe the myth of the eternity of human relationships.
Mouse Whisper
How so very different!
"Governments can err, Presidents do make mistakes, but the immortal Dante tells us that divine justice weighs the sins of the cold-blooded and the sins of the warm-hearted in different scales. 
Better the occasional faults of a Government that lives in a spirit of charity than the consistent omissions of a Government frozen in the ice of its own indifference." 
Franklin Delano Roosevelt in his acceptance speech of for Democratic renomination for President in Philadelphia in 1936.
Fast forward…
"Always remember they are coming after me because I am fighting for you. That is what is happening. And it has been going from before I even got elected. And remember this, they spied on my campaign and they got caught. Let's see now what happens." 
Donald John Trump in his acceptance speech for Republican renomination for President in 2020 on the White House lawn.