One side of my family, the Horwills, were wool combers from Devon. The industrial revolution came later to wool processing than for cotton, but by the mid 19th century, the technology had been ironed out and manual wool combing was surplus to need. Anyway, many of the family had already gone to sea, literally. There were hard times in that year; food shortages and the upheavals in Europe may have also played a part because in the mid 19th century the Horwills scattered across the New World – to America, Canada and Australia.
Another set of ancestors, the Egans, came out from Ireland about the same time. Their father had been a flour miller in Crossard, a small township in Co. Clare. They seem to have been tenant farmers. The potato famine changed their life and drove the whole family to Australia. My great-grand father went first to Kapunda on the Yorke Peninsula, where the first commercial mine to extract copper from a rich deposit happened earlier in the decade. Unsuccessful, he was attracted by the newly-found gold in Victoria and made a considerable fortune by providing timber for the mine shafts.
1848 was a time when the working classes and the nascent middle class rose up across Europe. It cannot be blamed on the industrial revolution but it was a time that the disparity between rich and poor was accentuated.
The revolution started in Sicily where the Bourbon King's rule was challenged. There had been a savage cholera epidemic in Sicily and it seems that arbitrary arrests of a few people sparked riots in the streets of Palermo. As the rioters gained support even from the wealthy, it became a fully-fledged rebellion with the locals seizing power from the Bourbon king, who reigned from Naples.
The rebellion spread across Continental Europe and it followed a pattern of the revolutionaries seizing power and then having it taken away from them in violent conflict, with the old order in the end re-established. However revolution did not affect Great Britain, except that the Irish Question became an even greater problem with the failure of the potato crop in a country still reliant on agrarian subsistence.
The problem is that the dynasties were re-established, refurbished and restored. However, there was now an intellectual basis for the foment among the community against the ruling dynasties traditional right to power.
But after a major upheaval, whether it be famine, epidemic or war, nothing is the same. Communication and education opportunities then were improving – if unevenly. That was the nature of society: industrial progress, the urban growth, democratic advocacy, education and with improved literacy and numeracy in the working class, all were shifting unevenly.
America and the British colonies and places like Argentina had spurts of migration – no more so than America. Here in Australia it was the Celts – Irish, Scots and Welsh – looking for a better life. There were also people from the Prussian diaspora – Lutheran Germans and Wends. Jews were forced to flee Europe – universal scapegoats.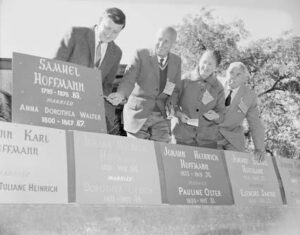 The 1848 revolution was never a major source of our migration. It was the fascination with gold a few years later. The Chinese came and their immigration is entangled in these gold discoveries. It was just a coincidence that this was around 1848.
The gulf between rich and poor was growing and all 1848 had done was to seed in the enlightened of the day that industrialisation meant that workers would eventually want their share, and have a voice.
2020 is in the middle of another revolution, a communication revolution where, rather than Rothschild, Carnegie, Mellon Rockefeller, Astors of yore, it is now the Gates, Bezos, the Google Twins, Zuckerberg and the Jobs Legacy that command the riches.
Instead of workers obediently tipping their forelocks to the pageantry of the wealthy this generation is hooked into a technology that is increasingly manipulating the masses into not paying attention to this wealth and power disparity, with this communication revolution aiding and abetting this disparity.
That is until the Virus came calling.
Like the famine and the urban cesspool of exploitation, the disparity in wealth was allowed to progress until the First World War, despite some tentative gestures to improvement. That was a critical tipping point; the misnamed Spanish flu epidemic without cure, the Great Depression and then the Second World War were sequels. To trace the causal effects of each on each other is beyond the scope of one simple blog.
However, the rich now, through what their agents laughingly called government, have peddled globalisation and the free market as a means to erode the power of the people. To me that "power of the people" has always been shorthand for democracy. Rather than the information revolution devolving power to the people, the opposite has occurred and as the algorithms of control become more and more sophisticated then so will democracy become only a façade.
However, the Virus has provided an opportunity to change the system. The rage against "lockdown" confused with oppression is reflected in the race protests, people against police brutality and a superficial correction in toppling or defacing statues. But these acts are peripheral.
As post-1848 showed, the middle class eventually sided with the rich and their politician tools, frightened of the unknown and guessing they had less to lose. Outbursts were suppressed and bribes cloaked as "commitment" seduced the others. Whenever, the word "change agent" is used, it identifies the person who has made his or her life's work to sit on committees and do nothing.
In the end, because they suffer from the same afflictions, politicians close ranks – ask them to reduce their remuneration and perks and that is the definition of the great god, Unanimity.
However, control is in the end vested in the masters of communication. Once it was the newspaper magnates, but they are being consigned to the irrelevant.
Those who want to maintain power do it through philanthropy, such as Bill Gates who is just following the game plan of the Rothschilds and the Rockefellers, and in this country Ian Potter – but in a way that the means of amassment is well separated from the art of giving. Philanthropy is thus a powerful force – it is a form of tithe for ongoing respectability and to have a shelter in a metaphorical Nottingham Wood (to avoid the pun as you read on).
To quote the Guardian when discussing one Andrew Forrest: "This is not to say philanthropy has no real to play in a democracy. It does. But democracies cannot allow wealthy individuals and successful organisations to use philanthropy as a substitute for paying tax. That's no longer democracy: it is oligarchy."
Or plutocracy.
Thus the Virus gives society the opportunity to have a levelling influence on the elite. Given that the middle class is almost as afflicted as the poor, then the chance is a return to a democratic tradition, where government stops abrogating its role to care for the people.
This pandemic has made abundantly clear that investment in public health worldwide has been woeful. When governments start privatising water, as has been done, then this compounds the risk of food security, and a stagnant pool is then a cesspool. It is thus only a matter of time before waste disposal and sewage is privatised. All the gains which were made post-1848 when there was a modicum of enlightenment and there were enough statesmen to listen may be lost to a mass of politicians grubbing around for personal gain – the primordial rent seekers of today. In fact it is time to thin the rent seekers out – some are more cancerous than others, metastasising their cells all through the governing bodies.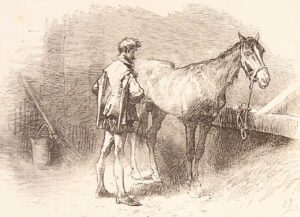 How do we bring more balance to a Post-viral World? Where government has shown leadership, the Virus has been suppressed, incarcerated if not eliminated. To maintain such a defence force against disease, then there must be consideration of government spending and thus it becomes a search for income. Since in the flurry of neoliberalism, governments have given away most of their assets, and decreased taxation, it is not easy. Tax reform can be portrayed as Rocinante tied to a post waiting for his new boss to appear. Governments of all sides have made those who genuinely believe in overall betterment quixotic.
Increasing taxation is an obvious solution whether by simplifying the tax and removing concessions, instituting a turnover tax, raising GST in a progressive way, abolishing the poll taxes which have resulted from privatisation, reintroduction of inheritance taxes, closing tax havens and generally establishing a means by which everybody pays their fair share, rather than sheltering behind the mumbo-jumbo of the "free market''. There are plenty of options to achieve equity.
When the threat to wellbeing is greatest and where the politicians recognise their need for expert advice, this pandemic has provided a harsh lesson. Globalisation now has an altered definition.
Rather than revert to the failures of neo-liberalism, it is time for government intervention. Social housing is an immediate target – a worthy show of government's role. It is hard to brush aside what government has done for the homeless during the pandemic, and as such reduced the burden on the street.
However, long term assistance for these poor does not fit in with aspirational greed – yet it is where there are poor housing and working conditions that the Virus will continue to flourish. As with all crises, the rich will flee to the country. Manhattan this summer has become more of a ghost town in the wealthy areas, but come winter it may be different – and ski resorts have been shown as one place the Virus strikes the rich.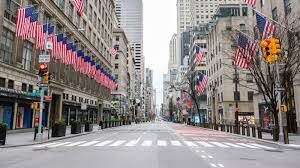 It is a pity I will not live long enough to see what this post 2020 environment brings to a world, but at least when the world locked down this year – for oh so short a time – we could see the horizon. 
Remember Quemoy and Matsu
They are called Quemoy and Matsu. Quemoy is an island in the lee of the China mainland. Matsu is a group of islands to the north scattered across the South China Sea. They are administered from Taiwan and remain an oddity from the Chiang Kai-shek retreat to Taiwan after his defeat by the Communist forces in 1949. When they are discussed they are always mentioned in the same breath. However they are very separated but not more so than from Taiwan.
The Nationalist forces were able to repel the Communist forces when they tried to invade Quemoy in 1949. Yet given that Quemoy is just six kilometres from the mainland and yet 280 kilometres across the Strait to Taiwan, it is remarkable that China has not just absorbed it and the Matsu archipelago. They are just the kind of islands that the Chinese want to convert into bases. China seems to prefer to annoy other countries by taking over disputed rocks in the South China Seas and building military bases.
Yet in the 1950s Quemoy and Matsu were flashpoints in the conflict between the Americans and the Chinese, where the remnant Chiang Kai-shek "China" forces lodged on the island of Formosa.
There were two critical periods, and in one of the years when the two Chinas were not fighting – bombarding the islands and having aerial dogfights over the South China Sea, I was on a ship. The United States imposed a blockade on Chinese Ports. For any shipping in the South China Sea it was a tense situation for those who ventured there, in our case in a cargo ship called the S.S. Taiping. It was a ship of about 4,000 tonnes, transporting mainly wheat and wool, but also catering for a number of passengers. My recently widowered father was the ship's doctor (and I was lodged in the second wireless officer cabin).
Thus the ship had to thread its way across the South China Sea to Hong Kong. One morning when I had just come up on deck I heard this screaming noise, which came with a rush, and suddenly there they were two American Star fighters swooping low just above the funnel and then as quickly disappearing as specks into the clouds. Now we were ready to watch if they came again, which they did. I could imagine that these planes had positioned themselves for a strafing run. They were over the ship and then were gone – hardly enough time to disturb those taking breakfast below.
However, the noise of the planes – an ear-blistering scream – gave me a feeling of exhilaration. To my father and the chief officer, both of whom had experienced Japanese strafing and bombing, just shrugged their shoulders. However, it brought home to me the fact that we living in perilous times in a perilous sea.
Yet despite the posturing Taiwan seems safer now than it was when China was considerably weaker as it was in 1956. Quemoy and Matsu seemed to have dropped out of the lexicon of threats. I think that the Chinese government know the Taiwanese today are not the same force it considered invading 70 years ago. Nevertheless the rhetoric remains. It always does.
The Taiwanese have a very substantial military force of 165,000 active soldiers with another 1.2 million in reserve, compared to Australia with a similar population of 30,000 active soldiers with 13,000 in reserve. When I went there I thought their approach was very much like that of the Israelis. Survival had moved to consolidation and having a big stick helps – and the nation is not in the mood to relinquish any hard-earned gains.
The other reason I believe China would be loath to invade is for fear that the fine collection of artefacts dating back to Neolithic times now housed in the National Palace Museum could be destroyed. The Chinese have never forgotten the looting that occurred in 1860 when the Anglo-French forces entered Beijing and burnt the Summer Palaces. Many of the looted treasures ended up in France and the United Kingdom, but a substantial collection remains in Taiwan. The Chinese government would not want this Taiwan collection destroyed, even though it was stolen by Chiang Kai-shek at the time he fled the Mainland.
I was told the collection was so large that those items on display could be totally replaced for seven years before there would be any need to repeat the items on display. Some of these items are said to be among the finest Chinese artefacts and heritage is a very important consideration. Can China invade without damaging the collection? It answers its own question – no.
However, why do it? To have a war over an island to expunge some hubric stain begs that very question. Nevertheless, there are no bounds to laundering one's own hubris if the gale is blowing in the right direction, whatever that direction is considered to be.
In any case, I understand now that tourists can come across from the Mainland to picnic on Quemoy among the visitors from Taiwan. But then perhaps that is bad optics – ordinary people mingling.
There is a lesson for Australia in the Taiwan approach. While I was initially sceptical of their COVID-19 numbers, when you remember the discipline into which Taiwan has had to accustom itself to assure its survival, it is unsurprising that it should early on recognise a foreign invader, even if they cannot see it except under a microscope. 
Dreamer, sleep deep | Toiler, sleep long | Fighter, be rested now | Commander, sweet goodnight 
After my father died, my stepmother with these words headed her replies to those who had sent letters to her expressing sympathy and many reflecting on my father's legacy. I found this reference in my personal file, and remembered that the words were the final ones of Carl Sandberg's poem on the death of President Roosevelt.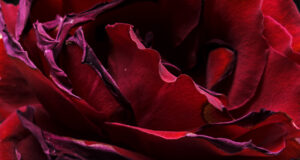 It prompted me to purchase a copy of Sandberg's complete works, and his elegiac words from "When Death Came April Twelve 1945":
and there will be roses and spring blossoms
flung on the moving oblong box, emblems endless
flung from nearby, from faraway earth corners,
from frontline tanks nearing Berlin
unseen flowers of regard to the Commander,
from battle stations in the South Pacific
silent tokens saluting The Commander
Such is the contrast so clearly set out in the poem with Trump to perceive how far leadership has slipped in the United States. Would the passing of the current incumbent evoke such a response?
Yet Roosevelt presided over a country where segregation of black people and denial of civil rights was the order of the day in the then Democrat voting South – a country where in 1938 the Ku Klux Klan rallied in front of the Lincoln Memorial in Washington.
Yet a year later, because of the intervention of Eleanor Roosevelt, before 75,000 people Marion Anderson, the great American contralto sang at the Lincoln Memorial, a performance that is said to have inspired the young Martin Luther King to enter the struggle for real emancipation, a conflict still being played out on the streets of the American City.
For my part, I now have this copy of Carl Sandberg's poems on my desk. Every morning I read a poem. His love of country is so evident that I realise how much I love my own country and how inadequate I am in expressing this love compared to Sandberg's of America.
I am saddened by those who want to deface statues, which was the way of previous generations to honour mostly men of their time.
James Cook was not perfect; he trod the line between assertion and aggression. Discipline and loyalty yet are essential attributes when you are sailing in the unknown. Choice is not a discussion on the niceties of democracy when choice is between survival and death.
Graffiti is one vehicle of the ignorant. Cook does not deserve that. His images don't deserve that. Before these furbo children of the millennium pick up their spray cans again, they should think: will you ever have the same level of curiosity, bravery and endeavour that that Yorkshire explorer had, rather than being the furtive snigger of the dark night coward wielding spray cans?
The Man from Blood-nut Hollow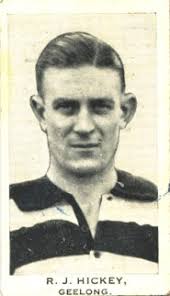 I met Reg Hickey when I tutored his daughter in biochemistry. She was studying to be a health professional. The details are foggy, but I know it was not nursing. It was the year I had a job in Geelong at the Hospital, and I got on well with Reg. He was the closest to beatification in that city at the time, which also was known as Blood-nut Hollow because of Hickey having a propensity to recruit red-headed players.
Reg Hickey had coached Geelong at Australian Rules for three periods beginning in 1932 until he finally retired in 1959. I remembered him well because he coached Geelong the year they beat my team, Essendon in 1951 – a surprise victory. This victory was one of three premierships Hickey won with Geelong.
Reg then was very influential in the world of football. He secured two tickets for the 1965 Grand Final when Essendon played St Kilda. My then wife was an exquisite blonde, a doctor who had come to Australia as a refugee with her sister and parents. Born in what is now Slovenia, she could be a somewhat fiery individual.
We were shown to our seats. They were very good seats, given there were 104,000 other people at the Melbourne Cricket ground that day. The seats were three rows back from the fence.
On this occasion, I had not realised that her passion extended to the football field. At one point, the play came very close to us. There was a scuffle. One involved in this altercation was Carl Ditterich, a very tall burly St Kilda ruckman who had made a sensational debut two seasons before when he 18, With his shock of blond hair and youthful enthusiasm, you could not miss him in any crowd.
Well, my then wife did that day. Ditterich who was increasingly known for translating that enthusiasm in aggression was roughing up Essendon player Ted Fordham just in front of us. Enraged at this bullying of a smaller player, she stood up and flung an open can of "Palato", a fizzy orange cordial drink, in Ditterich's direction.
Palato went everywhere, but we were sitting among Essendon fans who, despite being splattered with the orange drink in accordance with Newton's Third law of Motion, gave her a big cheer. She sat down regally as ever without acknowledging the applause. The can missed Ditterich. I cannot recall whether I wanted to stay or flee. But nothing happened. No retribution – we did not have men labelled Security in those days and police only appeared near the game to stop the crowds running onto the field of play.
Essendon went on to win the game. Fordham kicked seven goals and was named Man of the Match. I don't know whether Carl had much of a match – how could you with visions of that young avenging doctor in the third row of the Southern Stand!
As for Mr Hickey, my life was better for knowing him, however briefly, as I moved back to Melbourne the next year.
Mouse whisper
Mice are used to long winding passages but there is always a nest in among the passages where I can always watch Nestflix.
However, I was enjoying one of G.K Chesterton's short stories, a bit dry but still meaty, when I came across this quote:
"What we all dread most," said the priest in a low voice, "is a maze with no centre."
The priest was Father Brown. The story was The Head of Caesar.
I chewed on it for a moment. I thought how relevant the quote is today in the world outside my mouse hole.