This is my centennial blog. I haven't missed a week and most of my blogs hover around the 3,000 words. People have chipped me because a few, trying to find my blog, ended up enmeshed in advertisements for mouse traps; as a result I have the link to the blog at the bottom of my emails.
My blog has served a number of purposes. It is occupational therapy, and in the swelter of words being gushed forth every second around the world, the expectation that anybody will read anything is minimal. The second consequence of the blog is that you can invite not only comments but also contributors. However, this then requires time spent soliciting and cajoling for a possibly nano-audience. I have been appreciative of those who have written and Charlie McMahon's diary of his time in the Desert should have a far wider audience, but that itself is the subject of a future blog.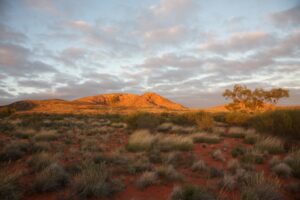 I started with an advantage. I had stacks of journals I had never had time to read, and yet never had thrown out – on the grounds that I would read them next week, although that mythical "next week" never came. There was no time to read them while I was working.
The blog serves at one level as a self-educational tool, and in its weekly discipline makes one forage far and wide in order to write a coherent argument.  Therefore, time spent seeking other authors becomes a question of priority for a one-man-blog. In the end you have to write the bulk.
To back up a blog, there has been no better time to invest in newspaper and magazine subscriptions.  Online subscriptions allow ready access to the Boston Globe, The New York Times and The Washington Post, The Guardian and The Economist as well as The Sydney Morning Herald locally. I gave up reading the New Yorker and Atlantic Monthly on line – interesting, very lengthy articles, but disrupted by just too many advertisements. I still subscribe to the New York Review of Books, even though the articles are often more prolix than pithy.
Currently, I receive only two medical journals, The Medical Journal of Australia because I am life member of the "Union" and the Harvard Medical Letter, which is a very interesting publication because it is directed towards advice – mainly for sensible ageing – and has a commonsense approach, albeit from an American perspective.
A friend of mine said I should stop at the centennial blog.  I shall ponder on that advice, but for the first time in my life I have written how I actually feel, and do not have to show respect to some whom, over the years, I have despised but held my tongue because career was all important.
That summarises my view of why Australia is in the state it is. To me those in the middle political ground have held their tongues for too long.  Too many have held their tongues while Murdoch and his minions have rolled over us. It is such a pity that in this old but still very smart man the only residue of his privileged Australian upbringing is a pathological hatred for the country that bore him.
It is not obvious to me who will save the Lucky Country. I have been alive long enough to share the blame. Denial is the new policy. I was not smart enough to lie – enough!
Maybe this blog is a strange form of penance.
Navalny – Mother Russia
When the data in relation to the GDP of Russia and Australia are compared, this country's GDP is very close to that of Russia, and over the past year the Australian economy probably has performed better than Russia's. Yet here is Russia trying to match it with the United States.
I remember a very well-connected Professor in the early 1980s telling me that Reagan and his government would drive Russia into the ground within the decade. All America had to do was continue to increase the stakes until Russia could no longer compete – "until the pips squeak". Already then the borders of the Soviet empire were widely spread and the cost of garrisoning an increasingly restless empire became less economic than continuing the looting of captive peoples.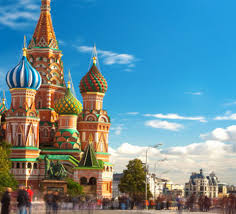 Russia reset itself. Gorbachev came and went. So did Yeltsin. Assets were acquired by the few who revelled under the name "Oligarch". Then came Putin. I remember George W Bush saying he could look into the Putin soul. Really!  As many commentators have observed, Putin came of age as a secret service police officer in the Soviet Union, and he approaches his job through the lens of a centuries-old tradition of secretiveness and authoritarian power politics. No soul on view here.
Russians understand power. Russians are renowned for their ability to play chess, and if you split the game into opening gambit, middle game and end game then you begin to see how the Russian mind works. The person from whom I learnt a considerable amount was Russian born. His family came to Australia as did many, trekking across Russia, through the Manchurian city of Harbin and then by ship to Australia.
I well remember when I was on the S.S. Taiping at the beginning of 1957 a group of these emigrés came on board in Hong Kong bound for Sydney. I stumbled upon one of their Russian Orthodox services being held in steerage and was confronted by this mixture of octavist solemnity and suffocating aroma of incense. It was my introduction to Russian emigrés.  Even existing as they did as lower deck shadows, they set forth this unforgettable expression of Mother Russia – a fealty no matter the circumstances.
As someone who played mediocre chess, I learnt from my Russian-born boss. Opening gambits are often flashy and are the province of those who want a quick killing and without the patience or the concentration to survive the middle game where the thrust and parry delivers the tactical advantage; and where you worked with an end game expert, it helped to use the midgame to bottle up the adversary. The Russian mind has an eye to the end game, and I certainly learnt from a master.
I have only been to Russia once and then only to St Petersburg. It was "early Putin".  We went there via a Finnish train from Helsinki as was recommended in 2005. We were advised to have someone looking after us – a Russian guide and driver – and when we walked the streets unaccompanied to leave our passports at the hotel but have copies in case some officers of the law wanted to "shake you down", as it was termed.
We stayed in the Astoria Hotel opposite the commanding St Isaac's cathedral, at a time when there was a meeting of oil oligarchs in the hotel. The number of men in long, belted, dark overcoats provided a sinister backdrop to our vodka martinis. We happened to overlook the square. James Bond did not appear but out of one of those limousines stepped somebody with whom I had been friendly but had not seen for years. He worked for British Shell, and when I tapped on the window, he emitted a cry of surprise, and seconds later his long lanky figure bounded in through the revolving door and then there were three vodka martinis and a background to the Conference.
If you have money, preferably without political ambition, then one has a privileged existence in Russia. There was no waiting in a queue to enter the Hermitage – we were ushered directly into the museum. I said all I wanted to see were the Rembrandts on this day, not only just seeing them but also absorbing these masterpieces, being able to go back and forth, and not be constrained in a shuffling queue pushing one inexorably out the exit door. The Hermitage has the greatest concentration of Rembrandt paintings in the World, and this was my only shot at seeing them. Not obeying our guide obviously annoyed her, but we did what we wanted to do. We had paid for that privilege.
Yet saying St Petersburg is Russia is as true as saying that New York is the United States of America, but it is not. St Petersburg was built from a swamp by a series of enlightened despots. New York emerged from a swamp but without an imperial stamp, formed by capitalism rather tyranny. Within both there was both extreme exploitation and misery to achieve the current situation. Russia achieved magnificent opulence before the United States, but at a high cost.
One of the two places in the world where I could stay and look for as long as the proverbial length of string is the Amber Room in the Summer Palace. The Summer palace was virtually destroyed by the Germans, the original Amber Room dismantled, who knows whether it was reduced to shards. Russians faced with restoring this royal palace after the War recognised its cultural importance and rebuilt it, complete with the Amber Room.
One trip to one city – but life is a collection of impressions. And one of those has been to never under-rate the Russians. Never.
Now almost two decades on, Russian despotism is alive and well. It flies under the icons of the intensely conservative Orthodox Church, which provides that conservative framework upon which fascism can now flourish.
Putin has reasserted State control. With Trump as his marionette, he was allowed to rectify a number of the weaknesses which had preceded the fall of the Soviet Union. His experience as an officer in the secret police enabled him to put the pieces together which he had to do before he could bring his own "wild men" into line, which he has showed with middle game strength.
Putin no longer has a fragmented restless set of satraps to govern, and he has built the military power into a disciplined unit. He has probably looked very carefully at and used Israel as a model. He realised unlike Stalin that it is unwise to murder most of the senior ranks of the military.  He has revitalised and streamlined his armed forces – particularly the army and air force. Putin disentangled from Afghanistan, and now watches how the United States have handled this Tar Baby inheritance. His reported system of bounties on American lives there elicited a limp response from Trump. No wonder he was emboldened to see how far he could go in weakening America.
The problem is that Putin has used that four years in which Trump was in the White House to polish his routine, which was the real "fake news".
It means that with a modest investment, Russia could outwit an unwary America – or a country then in the thrall of a narcissistic ponce.
The Biden Forces are presumably isolating and neutralising the Trump legacy so as to free itself to deal with Russia. How does Biden deal with Russia, its cyber games have been magnifying its influence far beyond where it should be?
Maybe Biden may look back at the Kennan legacy, given that during his time in the Senate, Biden would have met Kennan on a number of occasions.
George Kennan was an American foreign affairs expert who, over his long life, came to know Russia extremely well.
George Kennan was not everybody's cup of tea, He started his involvement with the Soviet Union when he was a junior diplomat in Latvia, then an independent republic created after World War I, in 1932. Among a number of ambassadorial roles, he served as Ambassador to the Soviet Union; yet spent most of his life advising the American Government with varying degrees of direct influence; but let us say he was not very far away from the ears of the Great and Powerful.
As Susan Glasser, former editor of Foreign Policy has written:
It is because of Kennan's meticulous observations, incisive prose and deep knowledge of the country and its people that 20th-century Americans were lucky enough to have him as witness to the monstrosities of Stalin's Russia — one who didn't merely throw up his hands in confusion, or succumb to wishful thinking or fellow-travelerism or any of the other diseases endemic in so much Western writing about the Soviet Union.
This is a relevant legacy of Kennan's, and one that we have yet to fully absorb. Indeed, the tradition of getting Russia wrong has a distinguished Washington lineage, and one that I witnessed while covering the rise of Putin for The Washington Post in the early 2000s. In those years, Putin was reconsolidating power in the Kremlin, taking over independent media, jailing or banishing potential political opponents, shutting down elections for governor and putting into place a new security-state apparatus from such remnants of the Soviet police state as had survived the 1990s. Yet back in Washington, there were those who persisted in believing for years that Putin was not exactly as he seemed. Remember when George W. Bush looked into his "soul" in 2001?
Much of Kennan's genius about Russia is contained in what has become known as the Long Telegram, which he wrote to the then US Secretary of State in 1946 while he was US Chargé d'Affaires in Moscow. He made this very perspicacious observation: The very disrespect of Russians for objective truth–indeed, their disbelief in its existence–leads them to view all stated facts as instruments for furtherance of one ulterior purpose or another.
The fact that Trump also subscribed to destroying objectivity thus made it very easy for Putin to flummox the West.
Putin is careful to target his intervention to areas which he can control, or where surrogates will substitute. As a Sunni Syrian from Aleppo said to me once, the country had been seized by a coalition of small minorities replete with a sociopathic mentality, in this case the Alawites, a sect of the Shia. Iran is the centre of Shia Islam. Putin has demonstrated his game plan and can be a continual irritant in the Middle East, Ukraine, Crimea, Armenia, Belarus. What next? Cyprus, the Balkans – in mufti or uniform his operatives are spread out? Now that Trump has connived with his screams of "fake news" and "Hoax", Putin can gleefully keep on starting cyber fires to compound the Chaos.
After all, Trump has been gold in the way that he saved the Russians money, because the American oligarchs have done it for the Russians and filled the Trump coffers to enable him to keep helping Putin, especially now he may feel bullet-proof following the failure of his impeachment twice.
Russia is living beyond its means, especially if the game changes from chess to poker. Raising the stakes and watching who will call whom bluffing. It should not be the Americans. Oil prices are not high enough to bail Russia out; and what if the Americans seize the gambling licence, (i.e.  in less colourful terms, tighten the sanctions) so that the Russians are denied the chips with which to play. That may not be enough, but it may cause the Russians to stop meddling.
In his famous Long Telegram, Kennan reminded his countrymen that Russia lost some 20 million during World War II, and yet rose as "a single force greater than any other that will be left on the European continent when this war is over" yet there would be the cultural factors that would eventually prove the communist state's undoing.
"The strength of the Kremlin lies largely in the fact that it knows how to wait," Kennan wrote. "But the strength of the Russian people lies in the fact that they know how to wait longer."  Therefore, this time the Americans must join the end game, and assure checkmate. Putin has shown that given what he has, he has had to play the long game, but his end game is beginning to become unstuck.
Trump remains some sort of political force, but suddenly some of the Republicans have obviously been receiving information. Mitch McConnell's alluding to criminal charges suggests that he has been made privy to some information.
What is more immediately pertinent is that the Russian people have found an alternative leader in Alexei Navalny and multiple clandestine attempts to assassinate him have failed. Putin could execute him and may still do so -it's a very Russian way of dealing with dissidents. The problem that Putin has with Navalny is he is intelligent, speaks English, knows how the system works in its deepest recesses, is a populist with a huge social media audience – and has tremendous resilience. He is the epitome of Mother Russia and that must infuriate Putin because Navalny has shown him up as the dwarf that struts.
The demonstrations against Putin can be subject to overwhelming force under the guise of government security, but unlike that of Stalin who executed or sent dissidents to Siberian concentration camps. Therefore, he cannot lock up all the dissidents without a very great economic and social cost.
However, Navalny needs the help of the Americans. The Biden administration concurrently needs to root out its own internal sedition and treason, which has been creeping in under the cover of the First Amendment.
The Americans must target Putin without targeting Russia. They must surreptitiously promote Navalny as Mother Russia. They need to test the Russian commitment for expenditure to protect Mother Russia. As I have said before, Kaliningrad, the exclave where, despite the Germans being moved out by Stalin and replaced by Russians, there has been suggestion of "Germanisation" since the population tends to go next door to Poland and Lithuania for their supplies; an ageing Baltic fleet lies at anchor as it is currently the only ice-free Russian harbour, and indeed the navy is said to be only a coastal fleet of ships. What does that mean; whereas the European Union may call a particular ship a trawler the Russian may call it a corvette. Who knows what is truth, but geography does not change and one can only speculate on what would happen if it could be publicly shown that most of that Russian cyber mischief is being orchestrated from Kaliningrad. Did someone mention blockade?
While this is going on perhaps attention needs to be paid to Putin welshing on the deal to hand back at least two of the Kuril Islands to the Japanese, which he apparently agreed to do. It means diverting resources to the other side of the continent. The Russians have already done that with a few tanks, but America may get serious and say: "You agreed to one thing; and now?"
All the strategies rely on there being sufficient will to turn to someone, who epitomises somebody who flies in the face of Russian Government – democracy. Among the Slavonic nations, democracy is an uncertain concept.
However, Biden cannot let Putin get away with continuing to sow chaos. Democracy depends on an underlying certainty, which Trump tried to upend on 6 January with his motley group of fascist thugs – a reminder of Putin's love too of the leather and tattoos and wearing machismo as his favourite fragrance. He loves to incite disorder, but not in the Kremlin.
But elsewhere, Putin is Chaos.
Searching for a remedy for Chaos, my eyes alit on the following entry: "You can easily counter Chaos Knight's illusions with ES Echo Slam + Veil of Discord or Lion Finger of Death with Aghanim's Scepter, since illusions take more damage."
There you are – never thought it would be that simple. That is the problem, treat life as a Game; and meanwhile, Navalny – Mother Russia – is executed.
A Turnup for a Swede?
The Government has nominated Cecilia Malmström as Sweden's candidate for the position of next Secretary-General of the OECD. The Secretary-General will be appointed by the OECD member countries by 1 March 2021 and will begin their five-year term of office on 1 June 2021.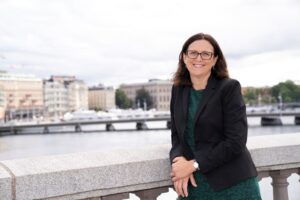 Cecilia Malmström is a Swedish politician with solid international experience, including as EU Commissioner for Home Affairs in 2010–2014 and EU Commissioner for Trade in 2014–2019. She was also Sweden's Minister for EU Affairs in the Reinfeldt Government in 2006–2010 and a Member of the European Parliament in 1999–2006. 
That is the unemotional way the Swedes last year announced the nomination of Ms Malmström's candidature for the position of OECD Secretary-General. Since the appointment is imminent and our own Mathias remains in the running, I was curious to see how she was perceived in Sweden.
Ms Malmstron speaks Swedish, English, French and Spanish fluently. She has a good working knowledge of German, Italian, Norwegian and Danish. Our Mathias has Flemish to himself. We underestimate the multilingual capacity of the European intelligentsia of which she is a member. I remember well being invited to a family gathering in Stockholm to celebrate the graduation from school of the son. When we arrived, all the family switched to speaking English in our hearing, such is the understated courtesy of the Swedish. After about an hour we excused ourselves so a more family gathering could proceed in Swedish – just returning the courtesy.
When I asked my friend about Ms Malmström, he replied (sic):
How very singular to learn about the OECD race from Down Under. At least I had forgotten about this nomination.
Not much has been written in the press, signalling that there is no great controversy regarding the nomination. Although a Liberal Party representative (in the conservative block) she was nominated by the government of socialist greens. 
Ms Malmström has a very solid background in the EU, and has been instrumental in several significant trade deals which will impact world trade in the years to come, mitigating the four lost USA years, as well as the Brexit disaster.  She is quite competent!  
In further explanation, she seems to have wide political support across the eight political parties in the Rikstag.
She is currently marking time as Visiting Professor, International Trade and European Affairs, University of Gothenburg School of Business, Economics and Law, Sweden, from where she received her PhD some years ago. Her professional life has been spent bouncing around the European and Swedish political system. Therefore, with the exposure she has had in Europe, she has had plenty of time to run the gamut of being universally respected or universally loathed.
There are 23 EU countries voting, plus Iceland, Norway and Switzerland, whereas in Asia and the South Pacific – Japan, Korea, New Zealand and Australia are the only members. In addition, Canada, the United States and the recently-divorced Great Britain… well who knows. However, there will be questions relating to Johnson's threat of green tariffs to be negotiated, particularly by Matthias. He certainly would have not burnished his green credentials by flying in a government plane all over Europe.
The remaining four thus remain agog, waiting for the announcement probably in the first week in March.
This Pot is Truly Black
Parliament House is a saucepan containing a broth of consensual relationships. Increasingly, the broth has been allowed to boil over, and the mess on the stove reported by people such as Louise Milligan.
Brittany Higgins is in different pot. She says she was raped at night in Parliament on March 23, 2019 by a fellow Liberal male staffer.
Rape is rape, a criminal act. Nothing consensual about rape.
The unmitigated arrogance of the former Brigadier Reynolds in intervening in the case and conducting her own investigation in the office where the alleged rape occurred.
The delay.
Then a young woman hand-passed between two female Ministers of the Crown, both coincidently from Western Australia
It is as much anybody in power can do to provide succour in such cases when faced with a traumatised individual; not frighten the bejeezus out of her or him.
Where are the police called in to investigate the rape? Specialist police who have witnessed this situation before.
No, another Western Australian Member of parliament of the same deeply conservative ilk as her Ministerial colleagues now called in to investigate.
Enough has been said about the inappropriateness of the Prime Ministerial response.
The Prime Minister spoke about the "perpetrator" as he calls him. Note, he did not used the word "alleged". The Prime Minister said that the perpetrator had been sacked. He now knows who the man is, even though as usual he crouched beneath the convenient toadstool of "I was not told".
Let's stop this political charade of complaints committees/commission/star chamber. Everybody knows it is a device for flannelling the exposed political backsides, just because they can hear bones jangling in every Party Room cupboard.
The alleged rapist is known. Unmask him. Presumably the evidence is there. Charge him. As Margaret Thatcher may have said, "Tell us his name".
If found guilty, put him away. The judicial gloves should be removed.
However, Ms Higgins has innocently uncovered a subplot in the actions which were taken in response to her situation.
As for having investigations, maybe it is time to review the level of influence a few Western Australians now have on the Government of Australia – and the destiny of my family. They are allowed too much time flying in RAAF VIP or the NevJet across Australia to plot.
Mouse Whisper
People initially had a hard time finding this blog because it invariably ended up in online mousetrap advertisements.  This has been rectified.  Apparently, "mouse", in this unfortunate context dates back to 1965, when the name was first documented. An American engineer named Bill English, named it after me instead of using the term "computer pointing device". Named for the fact that the original "mouse" had a cable and therefore resembled my tail without the elegant swish. In keeping with the tendency to modernise plurals rather than reflect my ancient English origins, those nerds rampant have agreed that a mouse in each hand are "mouses". At least you must have a certain hereditary escutcheon to be known as MICE.