Ah, the delightful Matthew James Canavan saying that Malcolm Bligh Turnbull should come to Collinsville and face the people there, with or without a caravan. It is one of those "what are you?" moments that are part of the Australian psyche when you know you have the mob behind you, especially if the mob is composed of guys you would expect to be unionists with eureka flags on their working clothes.
What a statement. I may as well respond and issue a similar invitation, "Mr Canavan, please come to the electorate of Kooyong, where I have a property and talk to my fellow constituents about the need for more coal-fired power stations. I am sure Minister Frydenberg would be overjoyed to see you and then direct you to the electorate of Higgins and then perhaps on to Chisholm and Goldstein. Don't forget to bring a lump of coal to remind us what it looks like."
Ever been to Victoria, Mr Canavan – you know Northern and Eastern Victoria to shore up the seats of Mallee, Nicholls and Gippsland. I am sure your fellow Nationals there would be anxious to pass around your lump of coal with the media in attendance, and your Queensland persona rampant?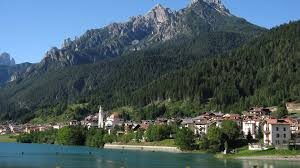 Now, Mr Canavan, I note your ancestors come from a place called Lozzo di Cadore – a beautiful area in the Italian Alps near to the Austrian border. Ever been asked to be on the show who do you think you are?" But perhaps you already know that Lozzo di Cadore translates as the Stench of Cadore. There are 28 commune, as you probably know, in the province of Belluno, and for whatever reason your ancestors came from that one named Lozzo di Cadore. Perhaps a coal-fired power station there would enhance its meaning.
In fact, there are a few of us who are thinking of targeting some of these Victorian seats with an anti-coal message and you wouldn't mind us using pictures of you and Mr Joyce – you know big overpowering photos of you beside a cart load of coal personally handled by you or Mr Joyce – alongside the photo of the local member. We shall make sure your photos will show you both grinning just to show the sunny if somewhat smoky side of your nature. After all, it would give full meaning to the term "Coalition".
Tom Reeve
Collinsville is in the Bowen Basin. Even though I have been to many coal mining towns in Outback Queensland, I don't remember ever going to Collinsville. But the name has stuck in my memory. Why? Because one of Australia's greatest thyroid and parathyroid surgeons, Tom Reeve, did a stint at Collinsville 18 months after graduation. It would have been around 1949. After that he moved to surgery and never looked back, as they say in the classics.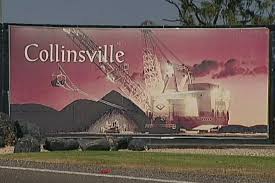 However, his reminiscence of his stint on Collinsville below in an article he wrote in 2004 for the Medical Journal of Australia showed the value of career development in rural Australia. Tom was a University of Sydney graduate and I remember him saying to me that it was somewhat of an experience getting off the train in Collinsville unknown to the locals and yet knowing you were there for at least a year. In fact, he stayed for 18 months. I have always used his experience to illustrate that time as a rural doctor can lead anywhere.
As the only doctor in town, I enjoyed 18 months of rich clinical experience. Post-term obstetric deliveries, head injuries, critically ill children, motor vehicle accidents and accidents involving horses all hastened my clinical maturity. I remember a young jackeroo with a perinephric abscess after a nasty horse-related accident. As we were stranded by floods at the time, a surgeon in Mackay took me through the operative steps by phone. All ended well.
The community was full of reliable, loyal Aussies with enormous hearts. They were openly friendly and had a great bank of skills, and gave their local doctor the comfort often absent today.
An outbreak of croup in some young children was the most formidable of my experiences. They desperately needed steam inhalation, but I was a little nonplussed as to how to supply it. One father spoke with his boss at the mine workshop, who rapidly produced a large galvanised watering can with four arms, each capped with a watering-can rose. Placed on a primus stove, this device effectively dispensed steam to four mosquito-netted cots simultaneously. Problem solved!
Tom Reeve AC CBE became a giant in surgery. I once asked him to review surgery at Broken Hill Hospital when the late Ross Webster, himself the Foundation Professor of Community Medicine at the University of Melbourne, was Medical Superintendent of the Hospital. There are days indelibly remembered, and one of these days was when we three lunched at the old Menindee hotel, south of Broken Hill. This was the actual building that Burke and Wills stayed in on their way North. The hotel has since burnt down, but the one unusual and unexpected thing I remember was the solitary red hibiscus flowering in the corner of courtyard.
No symbolism – just a dash of colour on a courtyard to be remembered.

Parasite is not only a Korean film
Should the people working in a minister's office hidden from public scrutiny given their integral public purpose? Public records note the cost and number of ministerial office staff, but the government guidelines don't require publication of appointments, as has to occur with the public service. With the Prime Minister's 58 staff averaging $233,000 in 2017 and the Opposition Leader's 39 staff averaging $193,000, is there a need for more scrutiny?
Silly question. When I was Principal Private Secretary to the Leader of Opposition, his advisers numbered six. Add three assistant secretaries, who could write shorthand at 120 words a minute and type at least 80 word perfect a minute and put up with us males; and that was the office, plus of course the electorate secretary. Ten all up.
We worked very hard, but then it was by choice. The long hours and the need to become an essential part of the policy process rather than just political games were complemented by the fact we all lived cheek by jowl.
Why has the Leader of the Opposition's office grown to 39? In the old Parliament House there would not have been enough room for that many in the cramped quarters. I have always thought the new Parliament House was an example of Mussolini brutalism. Compared to old Parliament House, there is so much space. Whereas in the old Parliament House, King's Hall was accessible to the public and politicians and the people mixed together. However, with this mania for security and the extravagant amount of space so that you could run a Formula one around the corridors means that the public gets excluded from consideration except at election time; and the party branch structure for politicians is a "tiresome" token of connectivity with the electorate.
Added to this is the claque of advisers without any experience except in the brutality of factional politics and a taste for authority – if not authoritarianism. Some advisers are very good, and there was no doubt that Arthur Sinodinos as adviser to Howard was one who was essential dampening down the negative side of the Prime Minister's personality.
However, having had to deal with advisers and having seen how others deal with them, the environment which they inhabit gives them a sense that in the name of their boss they can imitate the same bad behavior – the obscenities, the verbal assaults, documents thrown, the demeaning treatment of experienced experts, the endless bad temper, the sexual harassment, the cynical misuse of entitlements, all in various degrees of toxicity depending on the office. Worst of all is the time waiting, because there is a cohort of politicians who are perennially late. This is a topic for a separate blog.
The extent as with the number of advisers has grown – let us not say "exponentially" because though I may hypothesise that the contents of the Trough are increasing in this manner, there needs to be someone to present the evidence. In all, Parliaments are rubbish cultures, not the least because they are divorced from the world in which their electors live.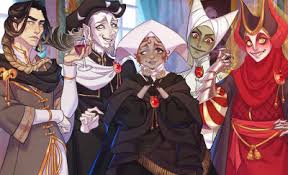 The problem is when there is an explosion of entitlements, then Opposition is nowhere in the Parliament – nobody is going to blow the whistle and not take the money. All the politicians on this issue are on the one side of the House.
The problem of course is that the amount and nature of expenses come out, and then there may be an outcry if someone has been too greedy, but the lid snaps shut on the Trough. Feeding time is over, and we mug punters do not have any further knowledge – it is asymmetric information par excellence further obscured by the piety of politicians invoking confidentiality measures and security reasons not to be frank with the people who elected them.
The current unfolding behaviour of some elements of the National Party and the Prime Minister's office in relation to the grants may have vented some aroma from a hole in the Trough, but the government has Gaetjens and Associates, expert Lid Repairers by Appointment on the job, brought in to seal the leak.
In the past I have identified the three elements of this political toxicity, but no-one takes any notice because it is inconvenient: sleep deprivation, isolation and boredom. However, it is probably time to revise what I wrote an age ago from personal observation.
Boredom is still an important factor. Let me quote from a definition of the Mafia consigliere – 95 per cent hanging out and five per cent ultimate brutality.
Here in Parliamentary Australia the brutality may be just factional brutality – consigliere credentials honed sharp by the advisers from their student politics days. Never had a real job, just hanging around the particular Party of their persuasion slicing their way to the top.
Boredom? I always remember the implication at the heart of beauty was evil. Baudelaire may have said something like that because he was a master at pitting unlikely scenarios together: "As a small child, I felt in my heart two contradictory feelings, the horror of life and the ecstasy of life."
Hence, although Parliament House may give the impression of a hive of activity, at the heart of this inactivity is boredom – doing the same thing over and over again, leaking, evening up all scores and new ones also, pettiness cloaked as activity.
As I asked rhetorically earlier: why does the leader of the Opposition need 39 advisers. Perhaps someone could volunteer to tell us publicly what they all do. How do they evade boredom for instance?
The problem is when courtier expansion has no brake, and when each incumbent has his or her own idiosyncrasy translated as a need for a new specific post such that when the incumbent changes the post is not necessarily abolished. Why? There is nobody to ask what that position was doing there in the first place.
It is the same with any dynastic institution – it's called tradition. Not that it is all expansion. For instance, until the coronation of Queen Victoria at each Coronation there was apparently a Royal Gruel carrier, presumably because one of her predecessors became peckish during the ceremony and needed a bowl of porridge.
I once floated the idea that there should be cohort of ministerial advisers who would go out and live with the community and learn what were the pressing problems on the job. I had learnt from experience that living close to a problem helped to solve that problem. For instance when we wanted child care for our infant children we started a co-operative (still running today) where the parents ran the show employing the staff and making sure it was properly resourced. Problem alleviated. I came to being a ministerial adviser with a large amount of outside work experience.
Put another way, how many of the Ministerial Advisers were seen helping out during the bushfires in the early part of the year – on deck or there in the aftermath? It would have been useful for an adviser to suggest to their boss, the Prime Minister to take hampers of "loaves and fishes" to Cobargo, for instance. I heard though that they were allegedly too busy undermining the Premier of NSW, while the State burned. Sorry, that does not count. 
The Patron Saint of Blackbirds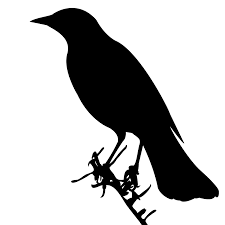 I always remember the headmaster announcing to the school that several lads in dark blue suits had been seen trashing a theatrette in the city.
Now Melbourne Grammar School boys in those days wore blue suits, but there was also another school, where the students also wore dark suits. The words "St Kevin's" rippled through the audience. The headmaster droned on telling us that he told the owners of the theatrette and perhaps the police that it could not possibly be Melbourne Grammar School boys. They always wore their caps. Such was our headmaster's presence that they went away and did not bother us again.
The point of the story was that essential identifying component of our uniform was the school cap, which we kept on everywhere we went in public. OK, pull the other leg, but that was uttered as school dogma in those halycon days.
At the time, St Kevin's was firmly ensconced on the second rung of Melbourne private schools, but because it existed in the nether end of Toorak, we Grammar boys used to run into them from time to time emerging from their Gardiner Creek base.
Private schools in my time reflected the sectarian divide of Melbourne, and Roman Catholic schools in heart of Protestant Melbourne breached this divide. Thus running into them did not mean co-habitation, especially because of their status we never played sport against them. However, how unfair it may have been, St Kevin's already had a stigma as so tellingly portrayed on Monday night.
What I noted in the Four Corners program was the almost subliminal reference to Scotch College and Xavier College, two of original Melbourne private schools, which are still single sex. Each of these schools has had its problems, but not to the same extent as St Kevin's. Hmmm?
Thus, if the Victorian premier is ordering the review of one, why stop there with St Kevin's and not have a review of all these supposed premier schools. It would be interesting to see how the culture compares between the single-sex and co-educational schools.
As is becoming clear, it is not a question of boy versus girl and the interaction between the two, which was how the debate was set in my years of school for co-education denial. The debate is now about whether single sex schools act as a magnet for paedophiles.
There was a degree of prescience in the chant we Melburnians had to endure when I was at school: "if you can't get a girl, get a Grammar boy". That is Melbourne Grammar – I'd hate to implicate Geelong Grammar as a butt for such mockery.
Mouse whisper
My mausmeister told me of a couple of his supposed bon mots. He said them first in an interview he did when he had his brief period of Warhol glow.
One he said was that once 50 years ago what was accepted as God's will is now described as medical negligence.
The second: when two or more doctors are gathered together you have a new medical specialty.