Just a brief acknowledgement of Prof Brendan Murphy becoming the first medically qualified head of the Commonwealth Health department since Gwynn Howells was Director-General from 1973 to 1982. Murphy has a certain quality, which can survive the neo-liberal/ Canberra mandarin doubt. You know, doctors should stick to their knitting – and not mix it with the "big boys".
I must say I have been always sceptical of that mantra which inter alia the late John Paterson promoted – namely you could be content free and run a Health department with minimal knowledge of the portfolio. To Paterson, health was only an unadorned matter of cost accounting. 
Another view of the Endurance
There is one piece of COVID-19 information about the South American situation that does not get much coverage. The rate of infection in Uruguay is very low, currently being less than 1,000 infected, with 27 deaths.
Now Uruguay has only 3.5 million people and while the death rate on a population basis is higher than ours, the number of cases is very respectable given that it has borders with Brazil and Argentina.
In an earlier blog I have written of my experiences about Uruguay last year. It has the characteristic of a Spanish-speaking culture but one I found, as an Australian, a very comfortable one. Maybe it was because we had two fantastic guides with an appreciation of Australians.
If we look at attenuated tourist bubbles of countries that have suppressed the virus, Uruguay should not be left off the list.
Two matters stand out. The first is that a third of the population lives in high-rise condominia along the Montevideo waterfront. In some parts Uruguay may be sparsely settled, but it has one substantial city, Montevideo, with a crowded population that seems to have avoided the CoVid-19 occurrence of other cities with substantial high-rise populations.
The second relates to the MV Greg Mortimer, with a substantial number of Australians on board. There could have been a complete disaster without the intervention of the Uruguayan Health authorities.
The World Health Organisation had declared COVID-19 a pandemic three days before the brand new, luxury MV Greg Mortimer (which despite its illustrious name is registered in the Bahamas), with a crew of 85 and 132 passengers, set sail from Ushuaia on March 15 on a 21-day cruise following a similar route to that of the Antarctic explorer Ernest Shackleton.
During the next 13 days the virus struck, although everybody tested negative for the virus before they boarded. Progressively more and more tested positive until 81 of the crew and passengers had contracted COVID-19.
Both Argentina and the Falkland Islands would have nothing to do with them, even though the passengers had embarked in Argentina at Ushuaia. The Uruguay government allowed the ship to anchor 16 kms off shore and then sent in a medical team to assess the COVID-19 status of those on the ship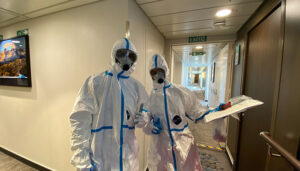 This story has been told recently by a respiratory physician, who was on the ship. He highlighted how careful and ordered the Uruguayan authorities were in handling the situation. They provided a "sanitary corridor" which allowed for repatriation, where those who were sick, including one of the ship's doctors, were taken from the ship. Eight were hospitalised and one person unfortunately died.
As described in a recent issue of the Macquarie University journal, the way the matter was handled was in stark contrast to the Ruby Princess fiasco.
To his credit our Prime Minister was very generous in thanking Uruguay, a fact that should not be forgotten in the Year of the Virus.
The Presidential position had just changed back to the Conservative coalition, with Lacalle Pau, the surf-loving scion of an old Uruguayan family winning the runoff from his Socialist rival by only 30,000 votes. The maturity of this change in government reflects well on the state of democracy in Uruguay and on the successful approach of containing the virus even with a change of government.
Remember also Uruguay has a 1,000 kms border with Brazil and while there are nine border crossings, in one instance between two of the border towns, it is virtually just a line on the ground, little if any spread of the virus has occurred across the Brazilian border.
Yet according to The Guardian, Uruguay is fourth in the world for success against the Virus with New Zealand first and Australia second.
The discipline shown in handling the Greg Mortimer is an exemplar, and explains the current success. While it is not stated when you are moving people from an unsafe environment to a sanctuary, nobody wants to be last off, and yet the Uruguayans were able to maintain the discipline and co-operation for 19 days before the last person was evacuated from the MV Greg Mortimer.
In Uruguay, the current Minister of Public Health is Dr Daniel Salinas, a medical graduate but it seems that five years is a long time as Health Minister. He has only been in the position since March this year.
Talk about a baptism of fire and he has already been "outed" for going where he should not have gone during the lock-down. The words were harsh, but for now he has kept his job. 
In the Year of the Virus
In the Year of the Virus, what is written at the beginning of the week may be superseded at the weekend by the way the virus is driving the government agenda, both the economy and social intercourse. How something so small can change the way we go about our life tests our ability to maintain order and not succumb to the chaos of the individual ignorance – whether wilful or not.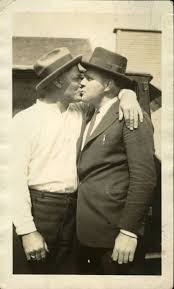 Chaos is epitomised by the image of the two old guys in a street in one of the infested suburbs culturally kissing one another on the cheeks and then when they knew they were being photographed grinned like idiots into the camera. As I pointed out last week, the active elderly are potentially great Virus spreaders, especially as the niceties of the reasons for testing seem beyond them.
Premier Andrews is very adroit in being prepared to call out the Aspen skiers as "persons of interest" who brought the Virus into Australia. "Bad people". However, his adroitness is in not blaming but at the same time blaming his Labor-voting constituency.
Andrews recognises it is pointless to call out the peasant mentality that the Florentine Leon Alberti identified 500 years ago as "amoral familism" – an inability to think beyond the extended family. Panic buying is one symptom, and disregard of any appeal to community values is another. Hence the Andrews adroitness is the gentle appeal to particular community leaders in public; and then giving them a stronger message in private.
The message has changed abruptly about those in quarantine who refuse to be tested. It turns out that the resistance has occurred among children – or rather their parents for testing their offspring.
For adults, there is no excuse; the sanction should be unyielding. The other means are either the addition of another ten days to the quarantine period, or else use the new saliva test for children. The reasons for these changes rest with the experts' assurance that the extra ten days are sufficient and that the saliva test has a comparable degree of sensitivity and specificity to those of the current procedures.
However, it does not change the need to have designated quarantine facilities near all the international airports. One of the successes occurred early with the efficient evacuation of people from Wuhan to Christmas Island and the Darwin Howard Springs facility.
That is one good reason to have permanent quarantine facilities, if for no other reason than to streamline the process of quarantining returning citizens and permanent residents to Australia and to provide space so people are not cooped up in hotels with untrained supervision, as instanced in this case. The short-term objective of improving the bottom-line of the hotels should give way to planning for a long term recognition that inevitably we will have another raft of diseases without vaccines, and thus need designated, properly designed facilities.
Whereas a ship used to raise the yellow flag to denote Infection, so must a community flag be raised to indicate a suppression of pandemics, for which the only defence is suppression through isolation. What does Australia want – worrying about cultural sensitivity and spurious privacy issues or protection against the disruption caused by a pandemic?
Andrews invoked Bentham's utilitarianism in his media conference last Sunday; his government must work for the greatest good for the greatest number. Here he is so right, but the refusal of a substantial number of people to be tested will challenge how consistent his resolve is, or whether he considers them as "conscientious objectors".
Governments have a number of precedents for such a group, but he seems to believe that locking down certain suburbs until the end of July may suffice. It is a difficult policy to police.
On the other hand, the vested interests remain. There is a serious one that will lurk well beyond the end of July.
Quoting from the Sunday Age, "questions have been raised this week over when health authorities contacted Cedar Meats about the positive cases and over the government's decision not to initially name the abattoir, whose owner was a long-time member of the Labor Party."  
Meat processing facilities – in my language, abattoirs – because of the working environment are perfect areas for the virus to re-gather its strength. This Cedar Meats facility owned by the Kairouz family has previously been subject to questions about its occupational health and safety, and now by definition it is a "hot spot" until proved otherwise.
However, rather than pursuing the Lebanese connection, would it not be better to set up a preventative strategy in regard to all the meat processing facilities throughout Australia? Maybe that is in process, and as a casual observer, all I can say is that it is an obvious matter to consider, given it is an international problem even threatening to compromise the food supply chain. Therefore, who is working on the uniformity of rules here that recognise the seriousness of the situation?
Quarantine facilities are not holiday camps. They are facilities to isolate for a period for the few whose freedoms are temporarily sacrificed for the greater good. The government has become expert in building such facilities for asylum seekers. Maybe with the media spotlight on them and staffed by trained health professionals rather than guards of dubious experience, there will be more humanity in the construction of quarantine facilities. The Olympic village model springs to mind, with all subject to social distancing and hand washing "between events".
The promise of a COVID-19 vaccine
The history of vaccines, and especially one against a coronavirus would suggest that it is nonsense to expect a solution in the near future – if ever. There may never be a vaccine and therefore the world must work around suppression of the Virus.
It is somewhat like 1938 and Neville Chamberlain waving a piece of paper and talking about "peace in our time" – it could easily be any of our current political leaders substituting "vaccine" for "peace". The world has found out that it cannot eliminate war – it devises mechanisms to try and suppress it – not very successfully as there are hot spots breaking out everywhere as countries lose respect for borders read "social distancing"; for "hand washing and sanitisers" read "defence".
The corpus of research scientists has the same quota of flimflam chancers as the rest of the population. Labelling someone a "research scientist" is not equivalent to beatification. As a somewhat mediocre medical researcher I was fortunate to work among some brilliant medical scientists. I sympathise with Brendan Murphy and his obvious unsuitability for research. Mine was a forgiving research environment, but then I never wore a tie in the laboratory.
I learnt the hard way, but because I was in a laboratory where the technical standards were high to complement some of the best scientific thinkers of my generation I was very privileged. I learnt enough to achieve two doctorates in a time when one could do that without being consigned to the debtors' prison for unpaid HECS fees.
However, I learnt one lesson from two distinguished scientists, Ian Clunies Ross and Frank Fenner. When the myxomatosis virus was developed to infect and kill rabbits, both these men were the first to have themselves injected with the virus to show that the virus did not harm humans.
I remember one of my experiments demanded taking arterial blood. First person for this study to have that procedure done on himself was me. As the responsible researcher, if I expected others to take part, then I should be the first volunteer. Arterial puncture is no big deal now, but it was different 50+ years ago.
These days the whole process has been made more complicated as the ethicists have moved in. These days Clunies Ross and Fenner probably would be surrounded by reams and reams of paper seeking justification for their research.
However, the principle remains the same.
As one psychologist has expressed it: "The golden rule – do unto others as you would have them do unto you, is about as basic as morality gets. It's the bridge between empathy and sympathy, between putting yourself in someone else's shoes and making some accommodation to them as a result."
That simple statement does not need a synod of ethicists to ratify. After all the 1978 Belmont Report said much the same in a great many more words. Among the reasons for this Report were revelations in regard to the Tuskegee experiments. The Tuskegee Study of Untreated Syphilis in the African American Male was a clinical study conducted between 1932 and 1972 by the United States Public Health Service. The purpose of this study was to observe the natural history of untreated syphilis; the African-American men in the study were only told they were receiving free health care from the Federal government of the United States.
Dr Cutler referred to below was complicit in a substantial way.
Naturally there are now researchers tripping over themselves in the search for a vaccine for COVID-19 as if this whole research exercise is less about research and more of a gold rush. The issue of how to fast track this process has inevitably lead to the question of challenge trials.
The nature of a challenge trial involves giving healthy subjects a prospective vaccine and, in this case, then infecting them with a coronavirus. As the Tuskagee and Guatemala experiences show, it can be totally unethical, and while these quoted may be extremes, there are many shades of grey.
An article in a recent issue of the New York Review of Books commented on a new book on Adverse Events: Race Inequality and the Testing of New Pharmaceuticals by Jill Fisher, a social scientist at UNC-Chapel Hill.  The reviewer, Carl Elliot, a Professor at the University of Minnesota, notes 38 members of the US House of Representatives have called for COVID-19 challenge studies to be put in place. Perfect – they can be among the first cohort to be challenged with the Virus but protected by The Vaccine.
Carl Elliot is concentrating his literary endeavours on whistle blowing and unethical research. He makes the point that in these often dangerous challenges, the "volunteers" come from the bottom of society: the poorest, the most easily exploitable, prisoners, people in impoverished countries like Guatemala or Alabama.
A challenge study on Guatemala poor in 1946-48 mimicked those carried out by the Nazis. These US researchers:
intentionally infected victims with syphilis and gonococcus without informed consent
failed to provide victims with treatment or compensation
covered up and did not publish or disclose the experiments, including the intentional infections and failure to provide treatment.
It was not until after his death that the person who led the study, John Cutler, a public health luminary, was revealed as the monster he was – but there were accomplices. After all, for every Dr Jekyll there potentially lurks a Mr Hyde.
Challenge studies may be integral to testing of particular research protocols, but the researchers should be prepared to be the first to be challenged. The organisation 1DaySooner promotes challenge trials and allows individuals to volunteer, or to be advocates for such trials. The website notes there are currently (as at 2 July 2020) 30,108 volunteers "interested in being exposed to the coronavirus to speed up vaccine development". Volunteers implies they will not be paid or expect to be paid.
Still, if I were the lead researcher I would expect to be the first one infected. How many of the myriad researchers will volunteer to be the first one tested with their own challenge protocol if and when it gets to that point?
Let Him Sleep
In a question on notice on 28 October 1982 from Barry Jones, the then Minister for Foreign Affairs, Tony Street responded with the following. In so doing, between the two, they encapsulated much of the story of Raoul Wallenberg:
(1)       Is he (Street) able to say whether Raoul Wallenberg was First Secretary of the Swedish Embassy in Budapest from July 1944 to approximately February 1945 and was he described as the 'hero of the holocaust' for his work in saving Hungarian Jews during the Nazi occupation?
(2)       Is it a fact that he was last seen in Hungary in or about February 1945 when he set off for an appointment with officers of the Red Army?
(3)       Is it a fact that reports have been received in Sweden that he was being held in a Soviet prison since that time, that he was last sighted in the late 1970s and that, at the age of 70 years, he may still be alive and that he has been seen in Soviet prisons?
To which Minister Street replied in part:
… the Government is aware of reports that Mr Wallenberg is alive and that he has been seen in Soviet prisons. Sweden continues to pursue the Wallenberg case with the Soviet authorities, who so far have done no more than repeat their claim that Mr Wallenberg died in prison in 1947.
The Australian Government fully supports the efforts of Sweden to have the case re-examined by the Soviet authorities. Because the Australian Government has no direct standing in the matter, however, there has been little opportunity for us to make an effective intervention. The matter is basically the concern of the Swedish and Soviet Governments and for the time being it is felt that Sweden is best placed to press for a more satisfactory response from the Soviet authorities…
There is no doubt that Wallenberg was a very brave man. What he did for Hungarian Jews in trying to save as many as possible from the gas chambers was extraordinary. One of his strongest promoters in the Australian community is Dr Frank Vajda. Wallenberg saved him, at the age of nine, together with his mother, from the firing squad – a direct intervention. Everybody interprets miracles differently, and there is no wonder that Vajda, who later became a noted Melbourne neurologist, views Wallenberg as his personal saviour.
Wallenberg was made Australia's first and only honorary citizen in 2013. An exhibition honoring him was shown around Australia between 2015 and 2019. In his brief time in Hungary, he saved many Jews. Some, as with Professor Vajda, came to Australia. There are around Australia many Wallenberg monuments. In Melbourne, I have always acknowledged the bust of him when driving past, if it was safe to do so, since the bust is perched near a busy intersection in Kew.
It is inconceivable that the Russians would not have known that the Wallenberg family not only enabled German industrialists to hide their assets but also ironically helped the Nazis, though their bank, to dispose of Dutch Jewish assets. The Russians tend not to differentiate; once a Wallenberg, always a target.
Whenever or whatever the Russians did to Raoul Wallenberg just highlights the corkscrew of the Russian mentality. In 1982 the possibility, however tenuous, existed that he was still alive. Now 108 years after his birth, non acceptance of his death makes his memory a pointless hagiographic conceit.
On 26 October 2016 the Swedish tax authorities (responsible for death certificates) finally pronounced Wallenberg dead and to be considered having died 31 July 1952. "Han ska anses ha dött den 31 juli 1952", skriver Skatteverket i sitt beslut."
Given those words, it is surprising the Swedish embassy allowed the question mark over his death to remain on the information sheet advertising the Wallenberg exhibition last year in NSW. The Swedish Government has done so. When Tony Street replied to Barry Jones' question nearly 40 years ago, and there may have been a reason not to bring closure.
The Swedish Government has now recognised one of its national heroes has died. He should no longer exist in some limbo. To dismiss the recognition as a Swedish administrative mechanism is to not accord Wallenberg the recognition that he died in Russian custody.
Also, I know that some people who were directly saved by his intervention believe he should be revered as a giant of the spirit, but he was made our only honorary citizen of Australia in 2013. Why? He did not have the chance to accept; did the proposer, having refused to assign a date of death, seek to ask his advice on the matter?
I wonder whether being made an honorary citizen of another country would have been significant to him and whether he himself, having been described as being a diffident person, would have accepted? One of the problems is that people who often indulge themselves in the pursuit of vestments and honours just assume that the object of their esteem would agree.
There is a touch of arrogance in making such assumptions, particularly in the case of affording people nationality. And if you think about it, why "honorary"? Either you are a citizen or you are not.
Then Prime Minister Julia Gillard, in her eulogy when Wallenberg was awarded his honorary title, said: "Some of the individuals whose lives he redeemed became part of our first great transforming wave of post-war immigration; among the first to pledge themselves to their new home after Australian nationality was formalised in 1949.
Surely that was testament enough to his ongoing legacy – those who were spared and then were able to make such contributions as Frank Vajda. What does Honorary citizenship add and in 120 years of Australian Federation, why one?
I think Wallenberg was one of the greatest men of the twentieth century, even though he had such a short life. After all, he was the same age as Jesus when he disappeared.
Jesus left a spectacular legacy, one that has been transformative for our country as with others. Do we then make Christ an honorary citizen of the country? And of course we do not have a death certificate for Him either. But does anybody believe that Wallenberg rose from the dead? Allow him closure.
Mouse Whisper
Ever thought why it is mice but not hice? Well it is all because in the Saxon language hus was a neuter noun whereas mus was feminine. So in the plural it is still hus but for mus, which becomes mys to the plural (as was lus).
But it is more probable that in the future there will be "three blind mouses" before it becomes "as safe as hice". After all, those little gadgets that are pushed around computers are mouses not mice. It just illustrates there is a tendency in all language usage towards homogeneity and simplicity.
So as my Aussie quoll friend would say, it'll be grouse, mate – and grouse is grouse never grouses nor grice.
Or because we mouse love devouring literature, will it become a case of "eatymology"?