Harry Cain sounds as if he should be a shamus in a Raymond Chandler novel, but he was an amusing health bureaucrat whom I met in the early 1970s in Washington. We were both characterised as "bright young men of promise" and interested in improving the health care in each country – in fact we would be in the vanguard of such improvements, so our conversation went.
When we first met it was the Nixon administration in the USA, and the Gorton-McMahon carousel in Australia, but like many smart bureaucrats he was advancing upwards through the Department of Health, Education and Welfare. We saw one another whenever I visited the United States. Harry, with his sardonic manner, was popular and knew which buttons to push. He and I got along as well as any two could when we were a Pacific Ocean apart.
I have been going through my files and I came across a news article about Harry in the Los Angles Times of 14 April 1978.
Harry Cain had an intermittent stutter and it apparently manifested itself when he had to address an audience. This day when he started to address an audience of 200 fellow federal bureaucrats, his stutter got the better of him and his boss had to read his statement:
"I have totally lost my tolerance for the bureaucratic swamp through which a bureau like this must wade … old bureaucrats never die, they just grow obsolete and get transferred to another agency which can't use their skills and can't fire them."
With those words he quit and it was reported that: "bemused bureaucrats came up to shake his hand (and) a woman threw her arms around him and asked, 'what are you going to do now?'"
His reply was that he was going to climb out of that swamp and dry out for a while.
To my knowledge, having dried out, he remained within the Beltway – running for a time the American Health Planning Association, getting quoted, and arguing that there was a need for a less centralised control under Obamacare –reduced government intrusiveness which he characterised as "the micro-management of Medicare. The scale and complexity of the health care industry (which) are beyond the grasp of 500 politicians sitting in Washington."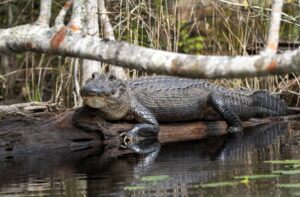 But nowhere does Harry appear to say he ever wanted to drain the swamp. However, there still remains the problem of how to co-ordinate an American health care sector when there are so many interpretations and so many unresolved prejudices; unfortunately his time has passed.
Strong as Your Weakest Link
In 1666, a fire started in Fish Yard off Pudding Lane, spreading from the king's baker's oven. Thomas Farynor, the baker, could not contain it and off down the lane the fire sprinted. The fire spread rapidly through the pitch and thatch of the crowded buildings until it was stopped four days later by the military blowing up houses at the edge of the inferno. Very few people died directly, although many buildings, including the Guildhall and churches including the Gothic Old St Paul's, were destroyed. Spot fires persisted for many months in London.
Unfortunately, a French watchmaker was hanged after a false confession to starting the fire. Thomas Farynor was one who signed the petition accusing the watchmaker of starting the fire, then rebuilt his bakery and died four years later.
In 2020, the fire was a COVID-19 virus phoenix arising from its suppression in Melbourne. The strong rumour in need of rebuttal, if untrue, is that the recent spread of the coronavirus in Victoria was started by one of the ladies who had returned from overseas and in whom being confined rankled, or so the story goes, so much so that she started imparting sexual favours to her custodians in return for "day leave" as it were. The security detail was unskilled and untrained in the ethics which are implicit in being able to distinguish not only what is legal and what is not – but also the difference between right or wrong, even if these particular individuals escape prosecution.
The endemic problem is that the security industry is rife with undertrained part-time staff. It is not a new problem. When I was a medical student, I used to ride in the back of the Mayne Nickless security van, as the third guard. I was provided with a loaded pistol although I had no training. I worked in that job part-time for years. However the lack of training is never a problem until something goes wrong, as has happened with the spread of COVID-19 from the Melbourne quarantine hotel when the security was laughable. And somebody, Mr Premier, sanctioned its use, didn't he?
As I write, the COVID fire is still not under control in the two largest States. We await the outcome of the enquiry and wonder how close to the truth the above rumour is and how many truckloads of whitewash will be brought in to expunge the stain. Presumably the perpetrators will be deluged with some of the wash.
However, there is another potential ember attack on the horizon, the jolly ministerial pair of Payne and Reynolds are slated to fly to Washington with a retinue of braided officers and presumably the "usual suspects" which accompany such people of renown. However, as a concession, limiting the number of the flacks limits the number of potential exporters of the COVID -19 to Australia, I presume they will have a trained medical team to ensure they will all be abiding by Australian requirements. They are going into an environment where the Boss is in flagrant denial. Are all these travellers going to abide by our rules or by the lax American requirements?
I presume social contact will be constrained and I would hope that all travellers are vetted for their history of alcohol consumption. Actually I would hope that all will be on the wagon for the duration given the propensity for alcohol to reduce adherence to anti-COVID rules.
And what are they going for anyway, except for huff and puff – apart from the fact that it will make the Chinese dragon even more infuriated. As I am writing this I am also watching Midnight Oil with that political dud, Peter Garret singing US Forces at a 1985 concert on Goat Island:
"US forces give the nod
It's a setback for your country
Bombs and trenches all in rows
Bombs and threats still ask for more" … and onwards.
Easy to protest. I am surprised that the ALP is so acquiescent to the US trip. Richard Marles is its spokesperson. Richard Marles, the Geelong Grammarian who loves his toast buttered on both sides, is encouraging the jolly catch-up. Marles is not stupid and he is not endangering either himself physically or the nation by being a COVID carrier. However, it was the week when it was revealed that overseas forces in 1975 had rid themselves of a "troublesome Prime Minister", and Marles knows that the shadowy forces mark down any Labor politician who does not bend the knee to overseas authority.
Being a boy used to the light blue trimmed blazer, he would well know the bounds of being a radical chap. He may have read about Whitlam's sacking when he was a boy in Glamorgan knickerbockers – and somebody may tell him about a Mr Marshall Green whose successors are still abound.
The last recorded time an Australian Minister went to Washington was Peter Dutton and, as reported, his infected return elicited an almost hysterical reaction among his colleagues, who were were taken in hand and reassured by Dr Paul Kelly.
You know, small details about those who are going need to be considered in meeting these Americans. How many of the travellers are susceptible: over the age of 60, obese, suffering from cardiac or respiratory problems and having diabetes? Then there are the cigarette smokers.
Enough said. Sounds as if it's not worth the risk, especially as Trump and his regime may be a footnote in history after November – and sanity begins to prevail again. After all, one is only as strong as the weakest link.
Peril at Buck House
Given I'm actually old enough to have participated in the prequel of the Whitlam sacking, to me it was always clear that it was a put-up job.
I must congratulate Jenny Hocking in having the fortitude to have the letters released. Strangely, Whitlam never maintained the rage, because what made him both great and yet vulnerable was his basic generosity.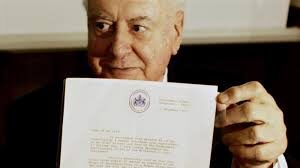 This was the story of the three fops. One was Whitlam, but all his other positive characteristics overshadowed this vainness. The other two were also Sydney lawyers, one became a Senator; the other, Governor-General. They were James McClelland and John Kerr respectively. Both were very careful about their appearance – one exquisitely flamboyant and tasteful, exciting the sobriquet of "Diamond Jim" and the other embarrassingly boorish and tasteless, caricatured as an Irish squire with top hat and frock coat.
Whitlam was the son of a senior public servant. His education was a mixture of the public and the private with a taste of the early Canberra. McClelland, the son of a paperhanger and signwriter, was educated at St Patrick's Ballarat and St Kevin's in Melbourne, where he and B.A. Santamaria were mates. Kerr, whose father was a boilermaker who worked in the Sydney dockyards, went to Fort Street School.
All were very bright scholarship boys; all became lawyers – the second world war interrupted their careers. Whitlam and McClelland were in the RAAF. Whitlam was a navigator so he flew, whereas McClelland was a leading aircraftman and stayed on the ground. However, Kerr was the star; he was one of Alf Conlan's bright young men – and a colonel by the end of the War. With Alf, he probably absorbed the dark arts of the double agent.
After the War they came to know one another well and, if it is to be believed, Whitlam was persuaded by McClelland to appoint Kerr as Governor-General on the retirement of Paul Hasluck. The die was cast, as Kerr's boilermaker father may have said.
The constitutional crisis was played out, demonstrating Kerr as duplicitous egged on inter alia by Buckingham Palace. If the letters had been released earlier – say in 1999 when Turnbull was heading the push for a Republic, Australia may have been in a totally different state now. The longer the release was delayed, the more the response would be who cares? The major players, except the Queen, are all dead.
Undoubtedly the Queen knew about the coup. Her private secretary Martin Charteris was showered with imperial honours, most noticeably an escalating array of those that are reserved for personal gift from the queen. It is doubtful if a displeased sovereign would have been so bountiful.
However what I find instructive is that some years later when Charteris had retired to polish his escutcheon, the Queen was placed in a similar spot in relation to a constitutional crisis which occurred in Saint Kitts and Nevis in 1981, when the Governor, Sir Probyn Inniss, used his reserve powers to refuse assent to a bill passed by the government of Sir Kennedy Simmonds, the country's premier. Inniss believed that the bill was unconstitutional. The situation was resolved when Queen Elizabeth II, at the request of Simmonds, terminated Inniss's commission as governor.
The problem when retracing history is that in the end what has been done has been done. I, together with a number of other players who had roles akin to those of Rosencrantz and Guildenstern, may speculate on what could have been.
Fraser was a lousy Prime Minister and it may been argued that what Hawke wrought may have occurred six years earlier if Whitlam had belatedly brought in a new crew headed by Hayden and Keating and then had been allowed to manage economic policy until the scheduled election in 1978. But in the end Hawke did take over in 1983, and changed economic direction.
Many changes have occurred since 1975. The Melbourne establishment's power is now vestigial and while the demise of these Whigs masquerading as Tories may have occurred, there has risen a very powerful plutocracy, with Sydney at its epicentre; but with Perth as a powerful outstation.
The reserve powers exist as long as the links to the British monarchy exist. Therefore, the Kerr situation could be used as a precedent for a repeat, if the plutocracy did not like the government. When you review the Governors-General since Kerr, one would have been confident that Cowan, Hayden, Stephens and Deane had the strength, integrity and wisdom in using the reserve powers in a way so as not to compromise the Australian democracy.
I would not have been so sure about the last lot of Governors-general, but the "reserve powers" situation should be addressed. It is a totally unacceptable situation that one unelected person is able to connive with a distant monarch, with increasingly tenuous links to Australia, to sack the elected Government – and to call that ability "reserve powers".
What a joke!
The Australian propensity to change its Prime Ministers – seven in 13 years – equally may be a joke.  Thus it has been a basically unstable time and fortunately Australia has not been confronted with a Governor-General such as Kerr, using at whim the so-called "reserve powers". Therefore, I would be wary of any merchant being appointed as Governor-General in the future. However, "reserve powers" remain the joker in the Canberra pack.
Codification of the reserve powers – just a jumble of words. I wouldn't hold my breath that anything would occur, unless both political parties think clearly about what it means. Self-interest may drive the thoughtful on both sides of politics. Conservatives should wake up in a sweat about the spectre of a Jack Lang as Governor-General invoking "reserve powers".
And the Australian Republic? I am an avowed Republican – but so what? I know what I would want. Given the social and economic instability of the current situation in this year of the Virus, the matter of a Republic seems somewhat of a sideshow. However, at such time as the Queen abdicates or dies, that will be the time for a serious thrust from the Republican forces.
In the meantime, the Republican movement should plan that the sideshow is ready to become the main event. Then the matter of any "reserve powers" may become irrelevant – or would it?
Putin and His Kosher kitchen
In 2001, Putin was still feeling his way amongst the leaders of the World. In January of that year he dined with the then President of Israel, Moshe Katsav. As reported in the NYT, the meal was kosher, "making the occasion a first for a Russian leader in a thousand years."
The food was kosher – mushroom soup, vegetable stuffed veal, roast turkey with fruits; even the caviar was from red salmon rather than from the scaled sturgeon.
As distinct from the White House which still ordered-in kosher when the Israeli leader came calling to Washington, Putin created an entire kosher kitchen that, as reported, required "among other things, an army of rabbis, all-new utensils and a blowtorch."
A kosher blowtorch?
Yes, the blowtorch can help make a kosher crème brulee.
Putin has tried to dampen down the anti-semitism that has been a feature of Russia social policy – pogroms being the centrepiece. However, after briefly trying to implicate Jews in the 2016 anti-Hilary campaign, Putin has aligned Russian sacrifice in WW2 with the Holocaust. It is a way of emphasising the history of anti-semitism among the Slavonic people, but extracting Russia from the general contumely.
As reported during a recent January speech at the dedication of a monument to the siege of Leningrad, Putin indicated his latest thinking on the Holocaust and anti-Semitism. The Kremlin now sees the distinct and separate story of the Jewish wartime suffering as supportive of its broader campaign to improve the image of the Putinic Russia.
After all, Putin has had an easy time of it facing a divided opposition where clearly, for whatever reason, he has an ally in Trump. Putin very clearly realises that Russia can only achieve limited goals with military force. It is ironic that he seems to be using a similar tactic to that used by the USA to destroy the Soviet Union in Afghanistan. His support of Syria and the continuing military action in the Ukraine after his annexation of Crimea are targeted, and it could be argued that these could have been stopped if Trump were not his ally. However, the whole Trump association may have to wait until Trump's finances are disclosed – if ever.
Putin, despite his spoiling tactics and his annoying misuse of cyberspace where it is inconceivable that he has any technological advantages, has looming problems. His is not a wealthy country as judged by its GDP, especially with its reliance on oil and the need to manage a vast country, made particularly vulnerable by both climate change and his own disdain for the environment – and the Virus.
It is always unwise to underestimate the Russians, as distinct from Putin. They have this habit of producing excellent strategists. This ability is manifest in their overall supremacy in chess. Russians are remembered mostly for their WW2 exploits against Germany and by their defeat of Napoleon.
Capturing Moscow has been a mirage for many invaders.
In 1709 there was the less well-known Battle of Poltava in what is now Ukraine. In a long term but initially successful campaign against Russia under a very competent leader in Charles XII, the Swedes against the Russians had the high hopes of taking Moscow.
Instead, the Swedish empire was effectively destroyed at that Battle and the Russians, under the generals of Peter the Great, not only gained Ukraine but also the Baltic states, giving Russia unimpeded access to the Baltic Sea. This access was consolidated by the concurrent construction of St Petersburg by Tsar Peter on what was swampland on the Baltic shore along the banks of the Neva River.
If you want to experience both Russian power and grandeur, St Petersburg should not be missed. As a parenthetic comment, the reconstructed Amber Room in the Summer Palace is one the wonders of the modern world.
Yet with his keen sense of history, Putin would know that Russian leaders have thrived on governing with the use of often unspeakable brutality. Putin has recently won a vote for him to govern until he is 83 years old. His desire for alliances, his disruptive tactics, his hold over Trump, the American floundering in Iraq and Afghanistan, his drive to maintain and expand access to seaports have served him well, as he has climbed the rungs of power from his unheralded anointment as Yeltsin's successor in 1999.
Nevertheless, especially once the Virus has extracted its toll, when Trump has gone, when the Chinese have assessed his true value to them and Russia is again exhausted financially, the coming decade will certainly be a test of whether the blowtorch will only be used for the crème brulee.
Mouse Whisper
I have actually seen the newspaper cutting from The Age sometime in mid 1981 under Missing Friends, personal:
"Would anyone knowing the whereabouts of GUY FAWKES please tell him we have an urgent job for him in Canberra."
H.B. (Marlo)
Would anyone knowing the whereabouts of H.B. from Marlo…