I used to listen to his Letters from America – clever oral essays – the British gentleman reflecting on the mores of the day from his study in America. The author was Alistair Cooke, a remarkable figure in his adopted country, who wrote his observations in his weekly epistle until just before his death in 2004.
He had been in America since the early 1930s as a correspondent, but at the heart he was a film critic, and moreover mixing with the "stars". One of the films he wrote about accepted the doomsday hypothesis of the last survivors of planetary nuclear war. The film was Stanley Kramer's "On the Beach" adapted from an eponymous novel by a British expatriate who went under the non-de-plume, Neville Shute.
Melbourne was the chosen site for the film, and I remember being in the school quadrangle when Gregory Peck turned up with his son, presumably to enrol in the school while he made the film. I was struck by how much presence Gregory Peck had, without creating any fuss – just dad taking his son to school which, in 1958 was somewhat unusual, but I suppose my dad took me to school on my first day. In fact on reflection he did, found me being bullied by a future archdeacon and had me learn to box as a consequence.
Ava Gardner's comment on Melbourne was cutting – she thought it a perfect place to make a film about the end of the world. After all, Melbourne pubs closed at six o'clock begetting the six o'clock swill where large glasses called "pots" were lined up to be consumed in the half-hour of grace before the doors were locked. Restaurants were sparse, and any place where you could drink required that alcohol to be bought in a brown paper bag and taken off the table if not drunk by nine o'clock. Men drank beer; women were segregated in the hotel lounge and God, it was not done to have a woman in the front bar. Women of refinement drank sherry; and Scotch whisky was the drink of the "top end of town". Then, wine was consumed by the bohemian fringe of this apocalyptic maledom, as Ava Gardner viewed it.
In his review of the film, published in the Guardian 17 December 1959, about which Cooke is positive – "a story…as clean and unsentimental as a skull." However, on the imagery reflecting on the future, Cooke is pessimistic. He quotes the collective wisdom of three think tanks to write:
They agree in approximate terms that nuclear war in the next decade is more likely than not. They warn us that the military decline of the United States in the short span of fifteen years has left it open to a devastating attack; that the disarmament at the United Nations and Geneva may blind the United States to the possibility that the Soviet union with a clear superiority in the arms' race will use it to blackmail or attack its major opponent without warning. 
Neville Shute, the author, subscribed to the mutual annihilation theory rather than the above, (which seemed in accord with that of Cooke) since it mirrored the mindset of the late 1950s and 60s before the Vietnam War monopolised the headlines.
However, when Khrushchev engineered the Cuban missile crisis and failed, that was it – one episode of blackmail and the Russians withdrew to its reality. Competition with the United States in hindsight was illusory once the Americans got serious. However, it was not until Reagan called the Russians' bluff and thus three decades later the Russian empire was in ruin.
Now we have Putin, the arch illusionist, at it again. Russia has divested itself of land, but they have been mindful that maintaining a number of satraps is important. Garrisoning countries is a costly exercise for a country with a GDP not much bigger than Australia's. This time he wields his power by bullying his neighbours, which provides occupational therapy for his armed forces whether they be in the Ukraine or the Caucasus. Up to this time he has not manufactured a reason to march across Lithuania so that that exclave of Kaliningrad can be re-united with Mother Russia; but if he thought he could get away with it, who knows.
However, this illusion of the powerful strutting дуче also depends on his manipulation of Trump. Maybe I am only dazzled by the illusion of an image of a marionette with golden hair, on a wire, being paraded before a worldwide audience.
However, Prince Andrew was not the only person to be seen in the company of Mr Epstein – a figure who, in death, increasingly resembles The Tar Baby.
I wonder what Mr Cooke would have thought of this scenario which, in another context from the film "On the Beach", could end up in mutual annihilation.
Another Alister – Another Time
There was another Alister, whom I admired greatly. His name was Alister Brass. "Alister" has a protean number of ways of being spelled.
Alister was the editor of the Medical Journal of Australia for a period in the mid 1980s – not only a doctor, a journalist, a war correspondent, but also a man of great innovation and integrity. He was lost prematurely to AIDS.
He did not have to adorn his ego with citations and references to his own achievements. He did not have the basic insecurity that often accompanies this display, and not to put a fine point on it, he viewed being editor as a full-time occupation, not a part-time bauble.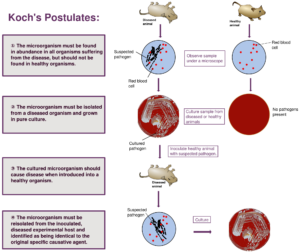 The Nobel laureate, Dr Barry Marshall wrote a telling piece about how Alister Brass helped him, reporting on self-administration of Helicobacter pylori to himself as part of fulfilling Koch's postulates to prove that the bacillus caused peptic ulcer. Alister Brass had seen the original paper that Barry Marshall and Robin Warren had published in 1984 in The Lancet. Brass had encouraged Marshall to write an article for the MJA, which was duly submitted to "scrupulous referees" (Marshall's words), who demanded a re-write and the final published article in 1985 became very influential in the recognition of Marshall and Warren's work by a sceptical worldwide audience.
Marshall could not have been more clear about the value of Alister Brass' role, as all great editors have, in ensuring the work, which eventually brought Marshall and Warren the Nobel Prize, was scrupulously refereed and then published. As Marshall himself concluded years later "Re-reading that paper every few years, I am impressed by how far the MJA Editor was 'sticking his neck out' in allowing me to publish a hypothesis as to the cause of peptic ulcer. It was a further 5 years before journals allowed the word 'cure' to appear in articles about duodenal ulcer, and almost a decade before mainstream United States journals could accept it as proven."
Be that as it may, the point should be clearly made that two people who were outside the conventional medical establishment at that time (they were in Perth during the period of the research), Marshall and Warren, were nowhere near the major beneficiaries of medical research funding – Victoria or NSW.
The rush to citations as a sign of pumping out research papers has recently been criticised by the Chief Scientist, Alan Finkel. He mentions the "salami-slicing techniques" whereby, why have one paper when you could have three out of one piece of research? Then there is the multiple authorship where those who seem to be at the top-end of frequent flyer points appear on an article to which their input is negligible. I believe the citations record tallies over 5,000 authors. The emergence of a plethora of non peer-reviewed journals offering to publish articles in return for money, has just added to the proposition that "citations" are being discredited as a valid measurement of scientific worth.
Marshall and Warren were a temporary antidote to the accusation that so much of this form of research is trivial. The question remains: should the community reward funding submissions that emphasise process (of which parading a wealth of citations is one criterion and that insidious "proven track record" is another) rather than an outcome bestowing a tangible benefit on the community?
It is a pity that Alister Brass's life was cut short, because we would not have to be reminded of the Journal's worth by some obscure measurement. It would have been self-evident. He would clearly have made the above question irrelevant through the way he extracted the very best from authors and researchers in the same way Ingelfinger and Relman as Editors defined The New England Journal of Medicine.
A load of old cobblers
I sit and cobble at slippers and shoon, From the rise of sun to the set of moon; Cobble and cobble as best I may, Cobble all night and cobble all day.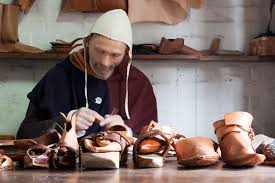 In 1982 I invited David Owen, then at the height of his political powers, to give the address at the 50th anniversary of the Australian Institute of Political Science*.  Named in his honour, Sir Norman Cowper attended this inaugural Oration. Sir Norman had been among the founders of the Institute, although that is another story.  Dr Owen charged the Institute nothing. I was able to wrangle a first-class airfare London to Sydney return out of Qantas (in the days before business class and Irish parsimony).
These days politicians, after their retirements, have a habit of charging large amounts of money to perform while they garner a luscious pension for which we all pay. The current Treasurer, Minister Frydenberg, now aged 48, will in all probability be no exception. No need to retrain good ol' Josh after the age of 60, except to identify the location of the amenities cabinet in whichever ambassadorship he has been awarded and later on retrained on how he stores his cash when there will be no banks left we can trust.
Politicians advocating this course for the elderly should not do so unless they are also serious about being role models, insisting on retiring on modest pensions and seeking retraining. Otherwise they could be subject to ridicule with a restive population calling for the re-introduction of the pillory.
Perhaps Abbot could resume his religious calling and be retrained as a Pentecostal minister; my favourite rent-seeker, Christopher Pyne because of his fixer obsession being retrained on reaching 60 as a paper hanger. However I jest – but if you think about it further, why not? Also, perhaps the word for this breed is "train" rather than "retrain".
At my 70th birthday I was chirpy enough for people to exclaim that 70 was the new 50. It is seductive to believe that aphorism. However, when Frydenberg exhorts the elderly to retrain the answer is for what – and what time will be required for this mythical retraining and then, assuming anyone, anywhere would consider hiring this retrained person, one may only be able literally to work for a few years. Even though the average living age may have crept up to over 80, this increase in quantity cannot be necessarily equated to quality and ergo capacity to work.
Susan Ryan, Age Discrimination Commissioner from 2011-2016, used to bemoan the fact that there was age discrimination in Australia. Well, thank you for borrowing my pocket watch and telling me what I already know – if you're over 40 and wanting a job, good luck. What did she do in her five years there? But then she was followed by another "retrained politician", Dr Kay Paterson – and there is silence broken only by the chirping of crickets when the question is asked, what have you actually done to solve the problem of age discrimination for older Australians looking for work?
So what is the Frydenburg retraining all about? I worked until I was 75 years, and the only retraining I needed was to cope with my disease over my last 15 months, when I was deprived of independent living. However, with a carer for whom no government assistance was sought, I was enabled to ease into retirement. I had a few part-time "hangovers" from my previous jobs, which provided employment for another 18 months. Thus I was well into my 77th year when I finally finished.
Therefore it may be more about convincing employers of the worth of retaining the employees on, say, a contract for three to five years. On the other hand, I do not believe that the economy should be burdened with unproductive ageing staff. I can say that because – in the terms of the Italian calibration of age – I am about to pass from vecchio to anziano. 
Jokes aside, "working" and "ageing" provide a complex situation. I have had to deal with people who should have long since retired, and increasingly they had presented a hazard. It becomes a very difficult situation especially if they have accolades from their careers, which suddenly become more important to them when their livelihood and relevance are threatened.
I have one advantage. I have my marbles and I can look back over the past 20 years during which Treasury has put out a number of papers on this matter of ageing and the workforce – for what effect?
Just giving more benefits for a relatively small but vocal segment of the ageing population without the bother of setting up retraining scenarios, with only a marginal chance of success.
The "Golden Age" index is touted as a benchmark, but the index age range is 55-64. Fifty-five is a ludicrous age to retire, but was the basis of many public service plans with penalties imposed for working beyond that age. As a result, there has been the growth of so-called consultant work – doing what you were doing before, but at a higher rate of remuneration to top up that indexed pension, and stimulating the rise of the rent-seeker class.
Minister Frydenberg, can I hand you the last?
The Victorian TAFE sector says it takes a year to train to become a cobbler aka shoemaker. Another way of being the life and sole of the party when and if you get to 70!
*Now the Australian Institute of Policy and Science
Jesus the Leader
Now a rather sad case of a man when a post-graduate student who, when he was a student at the US Army War College, wrote a dissertation on Jesus Christ the Leader.
He described the Jesus model of leadership as love. His first criterion was that leaders traditionally sat at the top of the pile and issued orders, while Jesus "inverted the pyramid" and "he got down in the trenches and served the troops". The rest of the "Jesus the Leader" dissertation proceeded from this statement.
Fast-forward 15 years and now Major General Gregg Martin faces his Jesus moment when as,
"The president of the National Defense University stepped down from his post last week following reports of an ongoing investigation into a poor command climate at the Defense Department-operated institution.
Maj. Gen. Gregg Martin officially relinquished the job last Monday…the move was approved by Chairman of the Joint Chiefs of Staff Gen. Martin Dempsey… Gen. Martin said he believed this was the right time for a new leader to guide the institution as NDU continued to prepare leaders for the challenges facing the U.S. Military.  
Martin was reported as having unilaterally ordered a series of sweeping structural changes at NDU without consulting its tenured faculty and other academic leaders, and that he threatened to fire anyone who challenged his plans. Martin responded that he was indeed seeking "transformational" change within the university, but that his comments were misinterpreted."
Hardly a sign of mutual affection, but as Martin had written in his dissertation, "Jesus religiously took time away by himself, plug into his eternal power source – God's Word – and recharge his battery. When things get extremely hectic, it may be time to consider taking an afternoon to play golf."
Jesus thanks you for that advice. Some people may define the golf links as a wilderness but I think,
General, you are advising the wrong chap.
Jesus is the Palestinian chap on the right hand side.
In turn, Martin has languished in his own Pentagon wilderness for the past five years.
Mouse Whisper
Chevron ran an advertisement bemoaning the fact the United States reserves of natural gas were small compared to Russia, Iran and Qatar. In fact the United States and Turkmenistan vie for fourth place. This ranking has not interfered with the fact that the United States is the largest producer of natural gas ahead of Russia.
On contemplating this Chevron advertisement where ostensibly the message is that the USA has a smaller supply of one commodity than "shock horror" Russia and Iran, it struck my murine mind that how it was playing upon the fragile ego of the American people. Trump has also exploited the same fragility in his "Make America Great" mantra. Augmenting it with red dew drops of "Russia with Love" has led Trump supporters to wear T-shirts which say "I'd rather be Russian than Democrat". You mean better be Stalin than Roosevelt?   I am really now mus confusus. People so insecure in themselves that they would compromise their country's security. Maybe they should have a portrait of Benedict Arnold on their T-shirt as well.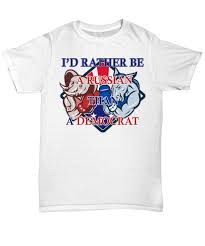 What Trump supporters are wearing this Fall.